Network instability is what happens when providers and health plans part company, or threaten to. Lately, many rifts have been the result of contract disputes, invariably conducted in public. Each side takes out full-page ads in newspapers and buys time on radio and TV to make its case to the public.
Consumers get "dueling" letters from each side and state regulators have their hands full trying to calm things down. Even when the parties eventually agree to a new contract, the experience is costly and leaves everyone frazzled.
According to the Center for Studying Health System Change (CSHSC), we are likely to see more network instability because hospitals and physician groups are negotiating more aggressively with health plans — sometimes seeking a better deal in the middle of a contract.
That's what happened last year when St. Joseph Health System in Orange County, Calif., renegotiated contracts with 14 HMOs to reduce that number to five "partner" plans. Caught between capitation deals and rapidly rising medical costs, St. Joseph figured its size gave it the leverage to win better contracts.
"In a bold move, St. Joseph turned the tables on the health plans, threatening to exclude them unless they would agree to significant payment increases and five-year contracts incorporating per-diem payments instead of capitation for inpatient services," as Bradley C. Strunk, Kelly Devers, and Robert E. Hurley described in a CSHSC issue brief. Ultimately, all came to terms with St. Joseph, except PacifiCare. The dispute between the two was played out in the media with conflicting claims, ending with the termination of their relationship in October. About 100,000 PacifiCare enrollees were affected.
Recent disputes between Blue Cross of California and both Catholic Healthcare West and Sutter Health were settled, but not without similar media campaigns, charges and counter-charges, and heightened public anxiety.
"In the Blue Cross/Sutter dispute, both sides told patients they would lose their care or access to their hospital, when in fact a patient has a legal right to that. That's irresponsible behavior," says Daniel Zingale, director of California's Department of Managed Health Care.
One role of the department, according to Zingale, is to call for more responsible behavior. In the Blue Cross/Sutter dispute, he got both sides to issue a joint communication to members that clarified their rights under California's 1999 HMO-reform legislation.
Another role is to enforce patient-rights laws, one of which ensures continuity of care. HMOs must ensure that a patient will have a scheduled procedure with the same provider and hospital, regardless of contract disputes, medical group bankruptcies, or deselection.
"When HMOs make business decisions about dealing with medical groups, they have to take into account that if patients' rights are violated, they'll pay a price for that," says Zingale.
Massachusetts melee
Another highly publicized contract dispute occurred in 2000 between Tufts Health Plan and Partners HealthCare System in Massachusetts. Partners, which includes such highly regarded hospitals as Massachusetts General and Brigham & Women's, demanded more money. Largely because of signals from employers that they would drop Tufts if Partners were excluded from the provider panel, Tufts finally relented.
Attorney General Thomas Reilly, who had been instrumental in averting Harvard Pilgrim Health Care's collapse earlier in the year, played a role in the resolution. Many Massachusetts insurers and provider organizations, including Partners and Tufts, are not-for-profit entities. The AG's office has exclusive authority over the state's public charities and consumer protection.
"We've taken a fairly aggressive view in defining what we think the public mission is relative to stability in the health care market," says First Assistant Attorney General Dean Richlin. "Although there is some degree of competition and leveraging, we ask our public charities to be mindful that the only way to win a negotiation with another charity is if the public generally wins, not simply if your institution wins."
The parties wanted the AG's office to mediate, but "That's not our role," says Richlin. Instead, the "highest levels of the office" were involved — not in negotiations, but by placing a figurative "gentle hand" on negotiators through conversations, phone calls, and meetings to remind them of their mandate to benefit the public.
"I'm afraid we'll see more contract disputes," says Rick Lord, president and CEO of Associated Industries of Massachusetts, a trade association representing big business. "Hospitals are going to use their leverage, but health plans are going to try to resist big increases because they'll to have to pass them along to employers."
Power shift
Other observers agree, viewing this trend as a shift in the balance of power from health plans to providers. Providers have consolidated, expanded service areas, and formed physician-hospital organizations, while employers continue to demand large provider networks.
Strunk, Devers, and Hurley note that after many years of consolidating market share and strengthening brand names, some providers enjoy "must-have" status in plans' networks. These organizations have honed their contracting skills and see the managed care backlash as an opportunity to make up for low payments, Medicare reductions, and increasing labor costs.
"I don't think there's any question that many hospital systems and physician groups are taking a much more aggressive posture in negotiations with MCOs, and in many cases have enormous market share and negotiating savvy," says Walter Zelman, president and CEO of the California Association of Health Plans (CAHP). "Public demand for choice makes it very difficult for an MCO to say no to any significant provider organization."
Zelman reports that provider demands for rate increases of "way over 20 percent" are not uncommon in California.
To prevent or minimize future network instability, state policy makers are strengthening regulations to ensure continuity of care. Zingale says Blue Cross of California and Sutter voluntarily included a six-month, continuity-of-care "cushion" for patients in the event of future contract stalemates. CAHP supports a bill that would grant the state Department of Managed Health Care's director the authority to order a cooling-off period and mediation. Another bill supported by CAHP would expand current continuity-of-care provisions to all enrollees until their plan's next enrollment period.
Purchasers, such as CalPERS, are factoring provider-network disruption into their evaluations of a plan's performance. CalPERS is also tracking cancelations, nonrenewals, and even highly publicized threats of disruption, and making that information available at enrollment time. For 2002 and 2003, CalPERS will put clauses in its contracts with HMOs that would allow it to recoup administrative costs incurred through "unacceptable" network disruptions.
The near-term fallout from network instability is likely to include some serious rethinking about the value of large provider networks. Price will be a consideration, but not the only one, as Peter Lee, president and CEO of the Pacific Business Group on Health, points out.
"Employers are increasingly ready to place limitations on networks when there are significant cost differentials between providers. Their big hope, though, is to link price with quality, both in their contracting and in the information they provide to consumers."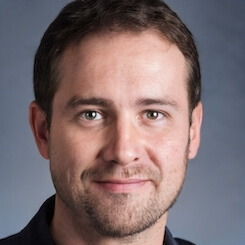 Paul Lendner ist ein praktizierender Experte im Bereich Gesundheit, Medizin und Fitness. Er schreibt bereits seit über 5 Jahren für das Managed Care Mag. Mit seinen Artikeln, die einen einzigartigen Expertenstatus nachweisen, liefert er unseren Lesern nicht nur Mehrwert, sondern auch Hilfestellung bei ihren Problemen.