Patients with heart disease bucked expectations in this study by using the Internet to compensate for their lack of mobility.
A long-held axiom in the world of computers has been that the information age belongs to the young. Since the 1980s, when studies first showed that older managers were less likely than their youthful counterparts to install PCs in their offices, conventional wisdom has decreed that elders don't much like computers and don't much like using them.
That has placed people over 65, historically the age group least likely to own computers and have Internet hookups in their homes, on the losing end of disease management programs, which increasingly rely on the Web to transmit everything to case managers, from blood-glucose levels to heart rates.
Surprised by findings
So imagine the surprise of a DM company and medical group in California that found, in a small-scale study of elderly people with congestive heart failure, that an Internet-based disease management program not only improved outcomes and lowered costs, but got patients reconnected with the world — surfing the Web for information, communicating with family via e-mail, and even joining online bridge clubs.
LifeMasters Supported SelfCare and Physicians Medical Group of Santa Cruz County reported earlier this year the results of a 12-month study in which participants in an Internet- and telephone-based program required substantially fewer hospitalizations and physician office visits than a control group that received standard medical care minus the management program.
In addition, participants told researchers that they experienced a heartening improvement in mental status, as the computer helped to offset the debilitating combination of fatigue, isolation, and depression that can plague CHF patients.
"I was surprised that we had such a huge improvement overall, when we saw how much the control group had increased in cost versus the lowered costs of those in the program," says Christine Ruggerio, RN, manager of clinical Web programs for LifeMasters, and the study's primary author. "I was really surprised by the acceptance of computers by the patients, and at the amount of time they were spending on the computer. We didn't expect to see as much uptake as we did."
LifeMasters is a Newport Beach DM vendor; Physicians Medical Group is an independent practice association, based in Santa Cruz, with 200 physicians treating 36,000 patients.
The study focused on 69 patients, with an average age of 79, who had moderate-to-severe congestive heart failure. Researchers divided them into two groups, outfitting one group with a Web-based management program and a second with a telephone-based program. A smaller third group received the medical group's standard treatment for the disease.
The Web and telephone groups had fewer hospitalizations and office visits than the control group, as evidenced by a yearly decrease in cardiac claims of $2,400 per study participant.
$480,000 saved
In that same time period, the control group posted a $1,200 increase in heart-related claims, for a $3,600 total difference per patient. When researchers compared participants' medical costs to the previous year's totals of both participants and nonparticipants, they found the program saved the medical group an estimated $480,000.
The Web group had fewer hospitalizations than the telephone group in the study period, 20 vs. 39, and posted shorter lengths of stay, 149 vs. 258 days.
"Patients feel as though they've got some individual control over the disease," says Wells Shoemaker, MD, medical director for Physicians Medical Group and a coauthor. "You have to remember, with CHF, that as each month goes by, patients lose the ability to do something that gave them pleasure — and that really pierces them. If we were just doing this as community service, we'd still save money."
Congestive heart failure affects an estimated 4- million people nationwide; it is the single most frequent cause of hospitalization in people 65 or older. A DM program for CHF will include regular monitoring of vital signs such as blood pressure, weight, and heart rate, as well as of adherence to diet, exercise, and medication programs.
Last year, according to the Disease Management Association of America, health care organizations spent approximately $360 million on all DM programs, a total that in 2001 is expected to rise to an estimated $510 million.
In the LifeMasters study, patients posted vital signs — pulse rate, blood pressure, weight, and any suspicious symptoms, such as shortness of breath — on a LifeMasters Web site each day. Registered nurse case managers spoke weekly with patients, monitored their conditions for signs of deterioration, and alerted physicians to potential problems.
Like most DM companies, LifeMasters emphasizes that its system depends as much on case management for its success as on the information pipeline that feeds the system.
"In traditional fee-for-service care, it's all too often out of sight, out of mind," says Shoemaker. "If the patient is not in front of you, breathing heavily, then everything is OK. That's just not true."
Customized sites
In designing a Web site that would resonate with elderly people, researchers found that they needed to customize the site's look and its navigation tools.
The physical screen had to be large — 17 inches — because many patients had weakening vision, said Ruggerio, who oversaw patients' computer training. The navigation buttons had to be enlarged, so that patients could identify them correctly.
The expensive mouse that originally came with the computers, with a scroll wheel in the middle, was scrapped in favor of one that was smaller and simpler to operate. Patients with arthritis or an unsteady hand found it difficult to operate the fancy mouse. Patients especially liked keyboards that had toggle switches for scrolling Internet pages.
There was no hypertext on the site, because the patients — 92 percent had never used the Internet prior to the study — didn't know what it was or how to use it. Instead, designers used one large page with no hyperlinks of any kind. Users just scrolled from one end to the other. Large type abounded. Navigation instructions were displayed prominently on each frame.
Pastel colors, such as pinks and light blues, were difficult for patients to read, particularly those who had diabetes-related vision problems in addition to CHF. And yellow backgrounds had to go.
Seeing yellow halos that aren't really there is a side effect of an overly potent dose of the heart medication digoxin, and researchers didn't want patients to get confused. To avoid eyestrain, the study's designers placed goodly amounts of blank space on each page.
The training programs took place in hospital rehabilitation centers, or in patients' homes. While installing the computers, donated by Intel, researchers assuaged patient fears that they might break the machines, that they would never learn how to use them, or that the information they sent to case managers could inadvertently become public.
Intel's donation, of course, begs the question of how broadly applicable the findings are. (One assumes that there's a limit to how many computers Intel can give away.)
LifeMasters officials respond by pointing out that even if the company outfitted patients with computers, at less than $1,000 per patient for the 69 people in the study, there would still be a net savings of more than $400,000 a year.
The more germane point, according to Derek Newell, LifeMasters vice president for marketing, is how well the elderly took to the computers. Patients showed a willingness to use the technology in disease management programs, and compliance was higher for computer users.
After the study got underway, researchers started to see participants become Web surfers — and they eventually stopped needing a substantial portion of the customized design elements that were required at the study's outset.
"Our patients were spending more than 30 minutes a day on the Internet," says Ruggerio. "We had patients tell us, 'I reconnected with a family member I hadn't talked to in three years — I feel like a part of the community again.' I've seen the Internet studies that came out with the isolation of being online for long periods of time. I don't think this took into account this group of people, who already have social isolation built into their lives from this disease state. This study showed a reversal of that."
High levels of satisfaction
Roughly 83 percent of patients in both the Web and telephone programs (the financial data were combined for the two groups) reported high levels of satisfaction with the regimen. Nearly three-quarters said they had seen positive effects from the programs on their care, which was substantiated by high levels of compliance with diet, exercise, and medication regimens. More than 84 percent of the Web group and 76 percent of the telephone group followed treatment recommendations.
It wasn't only the Internet component that made a difference. Patients cited the support from the program's case managers. Olin Carl White, 88, of Scotts Valley, Calif., said that the contact with his case manager made him feel that there was thorough, ongoing attention to his condition.
"I'm much more aware of the things I should and shouldn't do," says White. "I feel I'm much better off than I was without them. My nurse has become familiar with me, my condition, my family, my dog, lots of things. She makes it interesting and more personal — and she always gets the message to me of what she wants me to do."
---
Our most popular topics on Managedcaremag.com
---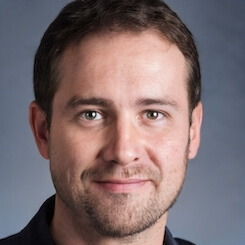 Paul Lendner ist ein praktizierender Experte im Bereich Gesundheit, Medizin und Fitness. Er schreibt bereits seit über 5 Jahren für das Managed Care Mag. Mit seinen Artikeln, die einen einzigartigen Expertenstatus nachweisen, liefert er unseren Lesern nicht nur Mehrwert, sondern auch Hilfestellung bei ihren Problemen.