The vicious terrorist attacks on the World Trade Center and the Pentagon have, appropriately, refocused the government's attention on a coordinated response. And though President Bush has pledged to be a faithfulsteward of the country's business while directing the war against terrorism, nobody is predicting that what had been pressing health care issues before Sept. 11 will now be dispatched swiftly.
The Patients' Bill of Rights was at the top of that list. Tantalizingly close to resolution after years of PARCAs and partisan feuds, the issue quickly went into exile that terrible morning; it may not emerge for some time, despite Bush's dictum to his cabinet to keep some focus on domestic issues — including patients' rights.
If the issue does resurface this year, conferees will have a lot of differences to bridge between the House- and Senate-passed bills. It remains to be seen whether the newfound bipartisanship on Capitol Hill will extend to this and other concerns that fall short of the nation's very survival. Many observers feel that only those bills with broad backing from both parties — patients' rights not being one of them — will pass by the end of the year.
The other once-hot topic now on ice is Medicare reform. It's becoming clear that one aspect of that, a Medicare prescription drug benefit, is toast — despite its popularity with voters and with politicians who promised it to voters. Bush's proposition of a $180 billion economic-relief package in the aftermath of the terrorist attacks would consume the entire budget surplus, leaving nothing for a drug benefit.
Outside the beltway, though, the machinations of Medicare reform continue. A U.S. judge granted the National Association of Chain Drug Stores' request for a preliminary injunction, halting implementation of Bush's drug-discount card program while the merits of the NACDS/National Community Pharmacists' Association lawsuit to stop the program are heard. Thomas Scully, administrator of the Centers for Medicare and Medicaid Services (formerly HCFA), says the government will appeal the ruling, suggesting that the discount proposal may be the only action beneficiaries will see on prescription drugs for a while.
Physician Pay Used as Boost For Quality
Momentum is building to use physician reimbursement and bonuses not just as utilization controls, but as quality-improvement tools.
Harvard Pilgrim Health Care and Partners Health Care have settled on a four-year contract that ties reimbursement to quality-of-care goals. Two standards mimic HEDIS guidelines: Partners' physicians must test adult diabetes patients annually for HbA1c and LDL-C levels, diabetic retinopathy, and nephropathy, and are required to put children with asthma on antiinflammatory medication. In addition, physicians are asked to prescribe generic drugs over brand-name products when possible. The HMO will use withholds to drive its demands, refunding money to providers who meet these standards.
L.A. Care, a Medicaid HMO, has taken a different approach, giving straight bonuses to physicians who document thorough primary care. It has paid $600,000 in bonuses this year and the data it collected from providers about primary care has improved noticeably. L.A. Care hopes the information eventually can help efforts to develop risk profiles and improve health outcomes.
In July, Blue Cross of California began to pay bonuses to doctors who met quality targets.
CMS Defends Plan To Let States Tailor Medicaid Benefits
Centers for Medicare and Medicaid Services Administrator Thomas Scully has defended the Bush administration's plan to allow states to opt out of mandatory Medicaid-coverage requirements. The CMS (formerly HCFA) chief, deflecting criticism that states might not use their savings to expand health coverage, says they will be required to plow the money into coverage for services that may be more germane to their populations than the once-required services they are dropping.
The plan is similar to a proposal conceived by the National Governors' Association. The Clinton administration had granted states Section 1115 waivers to allow them to drop statutory coverage requirements, but the Bush administration put the regulation on hold while it examined the strings attached to earning a waiver. CMS had been concerned that the rules for getting a waiver were so onerous they threatened to drive managed care plans out of Medicaid.
Headlines On Deadline…
CMS warns that the slowing economy may force it to reduce Medicare reimbursements to hospitals and doctors…. Texas Insurance Commissioner Jose Montemayor has extracted $9 million in fines and "tens of millions of dollars" in restitution to physicians from health plans accused of not complying with Texas's prompt-payment law. In New York, meanwhile, the state medical society sued six health insurers for breach of contract, claiming that they use stalling tactics to delay payments to physicians…. Louisiana officials are putting together a bare-bones plan aimed at snaring at least some of the 34,000 state employees who do not take the state's coverage choices. Worker contributions for the low-cost plan could be as low as $50 a month…. California Gov. Gray Davis has signed SB 37, which requires health plans to cover all routine medical costs associated with a patient's involvement in clinical trials for cancer treatment…. The disabled make up 17 percent of Medicaid enrollees, but use 77 percent of its behavioral health expenditures, according to the U.S. Substance Abuse and Mental Health Services Administration…. If you want a peek at the future, get to know the name Aetna HealthFund. The insurer's new product, to be offered next year, is a combination PPO and health savings account. The savings would be used for deductibles and care not covered by the PPO. It places responsibility for health care choices on the insured — a concept that employers are giving a long look.
— Michael D. Dalzell
---
Our most popular topics on Managedcaremag.com
---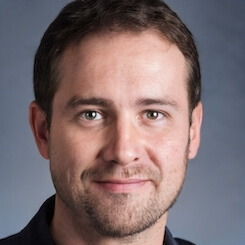 Paul Lendner ist ein praktizierender Experte im Bereich Gesundheit, Medizin und Fitness. Er schreibt bereits seit über 5 Jahren für das Managed Care Mag. Mit seinen Artikeln, die einen einzigartigen Expertenstatus nachweisen, liefert er unseren Lesern nicht nur Mehrwert, sondern auch Hilfestellung bei ihren Problemen.