Looking for a connection between what HMOs do and controlling indirect costs of ill health, such as absenteeism, has never been so heated a subject for discussion as, say, defined contribution. For one thing, connecting an HMO's benefits to time-loss management often has been viewed as too daunting. On the other hand, defined contribution — handing an employee a voucher and telling him to purchase his own insurance — has always seemed enticingly simple.
What perhaps has been overlooked is that time-loss management coincides with a corporation's inclination to gain more control over costs. Defined contribution, on the other hand, means giving up control.
"With defined contribution, the employer says, essentially, 'I've had it with this. Here's money, go figure out what to do,'" says Ron Goetzel, PhD, vice president for consulting and applied research for the Medstat Group which, in July, inaugurated a database for analyzing the impact of a disease on employee productivity. "I think that approach is a big mistake. When the employer says, 'Go and get the cheapest of whatever you want,' that will certainly have an impact on employee productivity, and the employer will feel it. I think it is wise for the employer to say, 'Let's look at health from a broader perspective than just cost.'"
The day may come when companies will want HMOs to show them how they are keeping employees at their posts and contributing to a strong bottom line.
Employer interest
At least, more employers seem to be edging that way, says Ann Greiner, a spokeswoman for the Center for Studying Health System Change. "Some of the very sophisticated employers have begun to ask about return-to-work statistics vis-à-vis their health plan: 'Which are the health plans that seem to get people back to work more quickly?'"
It's a different issue from disability, which is a long-term situation. "For employees who have asthma, is the plan working to manage them well so they're not missing lots of work during pollen season?" asks Greiner. "Depression is a big one. I don't know how sophisticated the metrics are, but I have heard employers talk about a desire to begin to assess plans in terms of how well they do in getting folks back to work."
Ed Muldoon is director of absence and disability management at the Washington Business Group on Health (WBGH), which lists 160 Fortune 500 companies as members.
"We have member firms that are very interested in managing both direct and indirect costs," says Muldoon. "The problem is that there are no standards to measure the quality or effectiveness of absence and disability programs."
Becky J. Cherney, president and CEO of the Central Florida Health Care Coalition, echoes that concern. "When I look over a cross-section of our members, I have not yet seen any kind of methodology that I could apply equally to, say, the American Automobile Association, Walt Disney World, Lockheed Martin, and Florida Power & Light," says Cherney. "Those four are so different — and that's just a small sample from a very small coalition. There's great interest in it. But somebody's going to have to set standards, and people are going to have to agree to them."
To that end, WBGH has formed a council on employee health and productivity, which over the next couple of years will work with "nationally recognized researchers" to develop standards.
"As a result, employers will be able to see whether their disability or absenteeism programs are working," says Muldoon. "At last, they will be able to determine whether their health plan produces early or late returns to work and thereby helps the productivity equation."
NCQA gets into act
Meantime, in its "State of Managed Care Quality" report last month, the National Committee for Quality Assurance jumped into the time-loss arena with both feet. For the first time, NCQA quantified the issue economically, extrapolating from a model it is developing and including a discussion about how an accredited health plan can help businesses reduce absenteeism.
NCQA cites a study that shows that adults with asthma lose 2.1 million workdays a year; $900 million is lost due to parents caring for children with the condition. The report offers equally disturbing figures for diabetes, heart disease, depression, and high blood pressure, among other things. (The full report is on the committee's Web site, «http://www. ncqa.org».)
Let's say you make $100 a day, explains Medstat's Goetzel. "If you're out, I still have to pay the $100 a day. But in addition, very often, depending upon the job, I have to bring in a replacement worker to do your job for you."
It doesn't end there.
"When I pay you $100, I essentially expect you to give me $100 in productivity plus something more," says Goetzel. "Let's say a profit margin of 10 to 15 percent. Let's say I'm expecting $115. So when you're out, not only am I paying you for being out, but I'm also losing that productivity-plus margin."
NCQA hopes to help employers monitor such a situation more effectively. The committee promises to begin distributing software this month that it says can illustrate what an employer can save in indirect costs by choosing an NCQA- accredited plan.
From this, a company can find out the number of "person-days and dollars an employing organization could save by selecting an accredited plan," which NCQA says is more likely than a nonaccredited plan to manage illnesses and chronic illnesses "properly" among employees.
"Putting Quality To Work"
Barry Scholl, NCQA's vice president for communications and marketing, says the effort resulted from an NCQA conference, "Putting Quality to Work," held last year. The conference brought together employers, consultants, and HMO executives.
"The message that came out loud and clear was that we — and when I say 'we' I mean health plans, the employers, everybody — needed to demonstrate a real business case for quality," says Scholl. "So NCQA came out of that conference feeling it was imperative for us to take a leadership role in trying to develop one."
NCQA wanted to show the positive economic impact of an employer contracting with an accredited plan.
Jim Bost, NCQA's assistant vice president for research and analysis, oversaw the development of the economic model cited in the report, as well as the software that will be issued on the committee's Web site.
"It will allow employers to enter information on their employees — age and gender, average salary, and average revenue lost," says Bost. "Then it will take this information and use the research that we've done to determine absenteeism and productivity-lost days for when a person has a condition that's managed versus when it's not managed."
NCQA will use HEDIS data on accredited and nonaccredited plans to make comparisons regarding sick-day wages saved for such conditions as diabetes, depression, asthma, and chicken pox.
"In the last three years, we've obtained audited, reliable, valid, defensible data from health plans on these measures," says Bost. In addition, she says, more studies have been conducted.
"This model is based on a comprehensive literature search of some 600 articles that we reviewed," says Bost. "Of course, some of the diseases have better literature and more refined settings behind them than others. It's a model that will be updated continually. We're constantly reviewing the literature. It's a great start."
How far this effort goes depends on employers' confidence in the data. Elaine Mischler, MD, medical director at Wausau Benefits, a third-party benefits administrator, says that while companies express an interest in indirect savings, the direct costs is what they bargain about.
"I have a way of showing them hard-dollars savings because of good medical management, and we then move right into: 'All right, this is what we can save you because you have so many people with X condition.' I really don't know how much the indirect costs affect their decision."
(Some employee-pleasing benefits don't help people like Mischler in their quest to understand how a health plan controls indirect costs. See "Flexible Time Off Skews Absenteeism Data.")
More to come
Companies are going to want proof that programs work — more proof than is now available.
It may take time to get that proof. Scholl refers to the software that NCQA plans to launch this month as a "beta model" — far from final. He expects that over the next several months, the data will roll in. Next February, when employers will begin negotiating new contracts for 2003, more numbers will be available about indirect costs.
The software will rely in part on national prevalence data, information that helps to pinpoint the vulnerability of specific workers in particular industries for certain diseases.
"There is an assumption that national prevalence data would apply to all employers, but the fact that we tailor it to their particular demographic of employees makes it less of a leap of faith," says Bost.
While Muldoon, at WBGH, is interested in what the NCQA is doing, his group is working in a significantly different area.
"Employers will want to know if there are health plans slowing employees' return to work, either because of inadequate access to physicians for final release or simply delayed paperwork," he says. "They'll want to determine who is doing the best total-cost management job for them. We are talking about outcomes measures. "We are going to drill very deeply."
This information can't be had without employers' help, he points out.
"The employers are the repositories of most of the data. If you have them on board, then you really have a game," says Muldoon. "Until now, research findings have been minimally implemented. Employers have not been involved heavily, and so they have failed to see the practical applicability of past findings. That is where WBGH has a unique advantage in sponsoring this effort — because we represent employers and are devoted to helping them address their most critical health and productivity issues."
This is exactly the point made by Robert L. Crocker, MD, senior vice president for health care quality assurance and corporate medical director at WellPoint Health Networks, which has 9.8 million members. He argues that HMOs won't be asked to manage indirect costs any time soon, if ever.
"The lack of integrated data between employers and health plans has made it difficult for us to have proof of some of these things," says Crocker. "It is very difficult to be accountable for things that are not within our control."
NCQA's new focus on indirect costs may change this dynamic, though, even on this, Crocker seems somewhat wary.
"I haven't reviewed the NCQA model in detail to know the statistical validity of what the committee is communicating," he says. "An introductory model often needs several rounds of refinements. However, I definitely think that the effort here is to try to improve the quality of care received by people in this country. That is what NCQA is about. Because a huge portion of health care is financed by employers, it appears the committee is trying to increase the number of Americans who have access to health-improvement programs."
What the push for helping to reduce lost production time may eventually prove is that attending to quality can have a greater effect on the the bottom line through increased productivity and lessened paid sick time than could ever be achieved by purchasing bargain-basement health care. It is something that most people in health care have always asserted anyway.
"Efforts can be made to help the employer understand that there are both direct and indirect benefits from this," says Crocker. "I believe that improving people's outcomes will improve their productivity and reduce absenteeism."
NCQA's Scholl says something more concrete than that "belief" is needed.
"The problem is that the people who have given their hearts and souls to this in the last decade have had to assume these things and go on faith. In some quarters, that faith is on the decline because people are looking at ways to trim costs. What we hope to demonstrate is that 100-percent adherence to cost above all else is not the way to realize the greatest financial benefit for your company."
---
Our most popular topics on Managedcaremag.com
---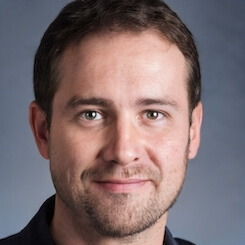 Paul Lendner ist ein praktizierender Experte im Bereich Gesundheit, Medizin und Fitness. Er schreibt bereits seit über 5 Jahren für das Managed Care Mag. Mit seinen Artikeln, die einen einzigartigen Expertenstatus nachweisen, liefert er unseren Lesern nicht nur Mehrwert, sondern auch Hilfestellung bei ihren Problemen.