SYSTEMS & SOFTWARE
"Turn on the TV!" said the caller on the morning of Sept. 11. Her directive led me to spend two days in front of the television, mesmerized by unbelievable destruction and ruin.
Sometime during those 48 hours, after I was numbed by the repetition of the World Trade Center-collapse videotape, my eyes focused on the text messages running across the bottom of the screen. Among them were telephone numbers for volunteers to call — one for physicians, one for nurses, one for other emergency personnel, one for firemen. This was a wonderful example of how technology can be used effectively in a disaster.
On the whole, we plan for emergencies or disasters at the local level, where they are more likely to occur. In fact, one of the most effective uses of technology for emergencies has been the 911 emergency system. During the 1990s, many 911 systems were upgraded to "enhanced" status, whereby automatic caller identification was linked to a database of addresses and location information.
This improvement alone resulted in shorter emergency-response times, a small increase in the short-term survival rates for patients with cardiac diagnoses, and reduced hospital charges, according to a paper published by the National Bureau of Economic Research last year.
However, the terrorist attacks on the World Trade Center and the Pentagon were of a magnitude far greater than local systems are designed to handle. In this country, one tends to think of large-scale disasters as natural catastrophes, such as hurricanes, not as terrorist attacks. Yet, even though the attacks of Sept. 11 were not anticipated, the U.S. clearly was prepared to handle the medical emergencies they created.
The National Disaster Medical System (NDMS) is a partnership of federal agencies charged with providing for medical, mental health, and other human services to victims of national catastrophic disasters. NDMS is led by the Office of Emergency Preparedness (OEP) in the U.S. Department of Health and Human Services. The other federal agencies involved are the Defense Department, the Department of Veterans Affairs, and the Federal Emergency Management Agency (FEMA).
NDMS, usually reserved for natural disasters, is authorized to care for victims in the field and after they are moved to hospitals. Some 7,000 medical and support personnel from the private sector are organized into 80 disaster-assistance teams nationwide.
Specialized teams provide immediate medical care, mortuary assistance, veterinary care, and burn care. In addition, HHS is developing Metropolitan Medical Response Systems (MMRS) with local jurisdictions in 200 areas to respond to the health and medical consequences of a nuclear, biological, or chemical terrorist incident.
Technology's role
Before noon Eastern Time on Sept. 11, the Office of Emergency Preparedness had deployed eight Disaster Medical Assistance Teams (DMATs) and four Disaster Mortuary Operational Response Teams (DMORTs) to the New York and Washington areas. A fifth DMORT was sent to Somerset County, Pa.
These teams consisted of more than 500 personnel. In addition, the Centers for Disease Control and Prevention sent four epidemiologists and two laboratory experts to New York to assess medical needs.
Shortly after noon, HHS Secretary Tommy Thompson authorized the first emergency use of the National Pharmaceutical Stockpile, a two-year-old, rapid-response program to deliver emergency supplies to disaster areas.
By 9 p.m., one of eight "12-hour push packages" maintained in secure locations around the country arrived in New York. These packages contain pharmaceuticals, intravenous supplies, airway supplies, emergency medication, bandages and dressings, and other materials. Each "package" actually involves several truckloads of materials and is designed for use in emergencies with mass casualties.
The CDC sent 11 people to help distribute the contents of the push package, as well as 84,000 bags of intravenous fluid, other IV supplies, and 400 ventilators. (Readers watching New York City television stations in the days following the disaster may recall that reporters who were relaying requests for supplies to the public noted that the requests were from local rescue workers; federal personnel were said to be well supplied.)
Sept. 12-17
As the search and rescue effort resulted in few survivors, the DMAT personnel remaining in New York turned their attention to the rescue workers and provided round-the-clock medical care at two treatment centers. HHS also sent a specialized mental health team to New York to provide counseling and other assistance to the DMAT and DMORT teams and other rescue workers.
The CDC sent various personnel to New York to assess the public health hazards, including dust, asbestos, and debris from the destruction of the World Trade Center. Occupational health specialists came to determine worker safety needs for continuing rescue work and for clearing the debris.
The Environmental Protection Agency measured the air quality at the disaster site and checked for chemical contaminants. As the week wore on, the agency made information and resources available via press releases and on its Web site, «http://www.hhs.gov».
This included telephone hot lines for questions about Medicare and Medicaid and children's health programs in the disaster areas. HHS also provided grant money to New York to provide emergency child care to relief workers and victims.
Scope of NDMS care
The scope of the medical service provided under NDMS is broad. According to Pete Podell of the U.S. Public Health Service/OEP, the medical care falls into three categories: 1) field response at the disaster site; 2) transport to a hospital out of the disaster area; and 3) in-hospital patient treatment. This can include rehabilitation in some cases.
Across the country, HHS has agreements with hospitals that have committed thousands of beds to be made available in case of a disaster. In such a case, HHS will pay for the care of all disaster victims at an agreed rate, similar to a Medicaid rate.
According to an HHS spokesperson, the cost of care for victims of the New York City and Pentagon disaster sites is part of the $40 billion appropriation President Bush received from Congress shortly after the terrorist attacks.
For more than a dozen years, the NDMS has hosted an annual conference devoted to disaster planning. For the first six or seven years, it was restricted to NDMS personnel. About six years ago, according to Podell, the conference was opened to local governments and private-sector health organizations because they also have a need to plan for catastrophes, natural or otherwise.
About 1,300 people now attend the annual conference. The conference home page is http://ndms.chepinc.org. Abstracts from the conferences of 2000 and 2001 are available there, as is contact information for the 2002 conference.
While we are trying to grapple with the changes that terrorism may make to our way of life, a greater public awareness of emergency measures is bound to be one result. We can also learn that technology, often utilized for destruction, can be used to protect us against terrorism, mobilize resources quickly, and provide fast and effective medical relief.
MANAGED CARE 
October
2001
. ©MediMedia USA
---
Our most popular topics on Managedcaremag.com
---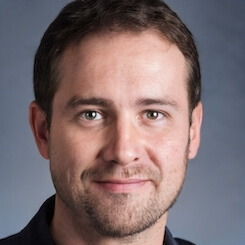 Paul Lendner ist ein praktizierender Experte im Bereich Gesundheit, Medizin und Fitness. Er schreibt bereits seit über 5 Jahren für das Managed Care Mag. Mit seinen Artikeln, die einen einzigartigen Expertenstatus nachweisen, liefert er unseren Lesern nicht nur Mehrwert, sondern auch Hilfestellung bei ihren Problemen.