A U.S. government agency, some argue, should be created to rule on usefulness of medications, equipment, and procedures. Britain has just instituted such a system.
Last June, Paul Wallace, MD, the executive director of Kaiser Permanente's care management institute, and two other representatives of that organization boarded a jet at San Francisco International Airport to take a 10-hour trip to London.
There, they were met by other Kaiser Permanente officials who had flown from elsewhere in the U.S. to take part in a fact-finding mission on a newly launched British agency called NICE — the National Institute for Clinical Excellence.
Established in 1999, NICE aims to provide patients, health professionals, and the public with authoritative, "robust," and reliable guidance on best clinical practices. Its mission is to rule on what new medications should be covered under national health insurance and to attempt to ensure that local health authorities adhere to common guidelines.
Sir Michael Rawlins, NICE's chairman, says that many officials in the public and private domains of U.S. health care have expressed interest in NICE.
"We have had a lot of contacts with all sorts of people," he says.
John M. Eisenberg, MD, MBA, director of the federal Agency for Healthcare Research and Quality, and executives at the Rand Corp. also have conducted their own fact-finding tours.
In some ways, NICE represents the Holy Grail, a real-world example of a vision of a health care agency that some would like to see launched in the U.S. This agency — this "health care Fed," as some call it — would oversee standards and quality.
Just what would a health care Fed do that state insurance departments, AHRQ, the Centers for Medicare and Medicaid Services (CMS, formerly HCFA), and the National Committee for Quality Assurance (NCQA) don't already do?
Is it necessary?
Regina Herzlinger, PhD, professor of business administration at Harvard Business School, says her vision is of a "health care Securities and Exchange Commission." She insists that there exists as much need for such an organization in health care now as existed for financial markets in the 1930s, when President Franklin D. Roosevelt created the SEC. Roosevelt, she says, wasn't sidetracked from his efforts just because states had their own SECs, which he viewed as ineffectual (see "Health Care Should Be More Transparent"). She adds that no organization today does what her health care SEC would do.
"AHRQ is a research agency, and a research agency cannot act as a regulator," Herzlinger says. "CMS is a purchaser of services. It cannot simultaneously act as an overseer and as a purchaser. It would have too much power and it might use that power to favor its own purchases rather than the purchases of everybody.
"NCQA is a creation of the industry and it has, to date, not provided data that consumers want. Whether it can provide them or not, I don't know, but there are countless studies that NCQA findings are not used by consumers and there is doubt about their use by employers."
Uwe Reinhardt, PhD, professor of political economy at Princeton University, says his health care Fed would issue reporting standards that HMOs must adhere to: "Standards for reporting quality, standards for reporting customer satisfaction" (see "Harness Information To Make Health Care Work").
Jonathan P. Weiner, DrPH, professor of health policy and management at Johns Hopkins University, envisions a body that would make spending decisions — especially regarding new technologies.
"Almost always, they are added on top of old technologies," he says. "Almost always, they lead to greater expense, not savings. This is going to become more important, not less important" (see "Something 'NICE' Can Come out of This").
Bureaucracy alert
Despite these calls, a health care Fed (for our purposes, a term that's interchangeable with Herzlinger's health care SEC) would be a difficult sell in today's environment when expanding government's role, except for the purposes of waging war on terrorists or protecting citizens, is not a desired goal for either legislators or the public.
Even academia does not speak as one in favor of such an agency.
"For many, that would just be much too much government intrusion," says Mark Pauly, PhD, in the department of health care systems at the Wharton School of the University of Pennsylvania.
Richard Culbertson, PhD, director of the Institute for Health Services Research at Tulane University in New Orleans, adds: "Our history is not good with this type of activity. There is a great deal of variability throughout the United States in the way plans are organized and care is delivered."
Unless there are "egregious problems" in certain regions, Culbertson views this as positive. "I think health care is understood better as a local phenomenon and subject to pressures of local markets, patterns of organization, of care, and professional groups."
It should also be noted that Wallace's fact-finding mission to NICE was undertaken to bring ideas back to Kaiser Permanente, not to view a prototype for an American health care Fed. Wallace doubts that such an agency could be launched, though he does believe that the federal government can perhaps redefine its role in health care.
NICE try
NICE's creation was a result of the British people not liking the direction their health care system had taken, according to Rawlins, its chairman.
"There was a recognition that during the previous 15 to 20 years — while there had been all this concern and interest for the finances of our health care system — nobody was looking at the quality of care, and there was no mechanism by which there was a common way of developing standards for the National Health Service as a whole," he says. "So NICE really arose from a desire to promote quality of care. That was the primary reason for its being established."
Much of what NICE does is rule on which medications should be covered everywhere in the country by national health insurance.
"Some treatments were available in some parts of the country but not in others because the local health authority had decided that it couldn't afford it and it had other priorities," says Rawlins.
As the British Medical Journal put it in a 1999 editorial in 1999, the public "doesn't like … the fact that you can get new expensive treatments if you live on one side of a street in one health authority, but not if you live on the other side in another health authority." Adds Rawlins: "It was causing real trouble. National standards are a big part of what we're trying to do."
The way NICE operates has drawn international interest. There are 40 staff members of what Rawlins describes as a "virtual institute." Much of the work is contracted out.
"Although only 40 work in the institute itself, we have many hundreds working outside the institute," says Rawlins. "Our Web site gets about 15,000 hits a day; of those, about 20 percent come from servers based in the U.S. We're very much a virtual organization, very deliberately so. We don't want to create a large bureaucracy in the middle of London."
This does not mean that NICE's decisions are accepted with equanimity by everybody all the time. Rawlins says that "at the end of the day" the way in which NICE's effectiveness will be measured is if there's a noticeable improvement in quality.
"You can look at the quality of care that's delivered. You can look at outcomes, for example."
There's much that U.S. health officials can learn from NICE, even if the goal isn't the creation of a health care Fed, says Kaiser Permanente's Wallace.
"We were impressed by the rigor of the process used within NICE, as well as the insights and commitment of the folks with whom we met," he recalls. "We did sense potential value from sharing elements of guideline development, including problem formulations and systematic reviews of the literature. We also intend to continue a process we initiated of sharing completed guidelines and similar work, such as technology reviews." A follow-up meeting may result, he adds.
Whether NICE is in fact the prototype of a health care Fed remains to be seen. It must be noted that Rawlins does not echo the sentiment — so often expressed by U.S. health care officials — that high quality care is less expensive care.
"I think good quality care costs a lot of money," he says. "If you want good quality care, you're going to have to pay for it. But what you do want to make sure is that the money is used effectively."
Arbiter of effectiveness
An agency is sorely needed in the U.S. to make those determinations, says Weiner. "There's just no infrastructure for this. There really isn't anyone out there looking at it from a societal perspective."
Even Pauly, of the Wharton School — while doubting that a health care Fed would fly in the current political climate — admits to finding something attractive about the idea. For instance, it would be one agency that would have to tell consumers about the reality of finances.
"If this is used as a device for validating increasing cost by telling people (some of whom need to be told): 'Sure, your insurance premiums are rising by 12 percent, but the great stuff you're getting is worth it' — I think I'd endorse that."
MANAGED CARE 
January
2002
. ©MediMedia USA
---
Our most popular topics on Managedcaremag.com
---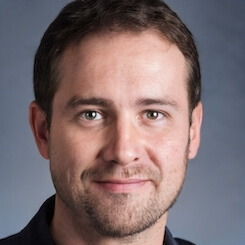 Paul Lendner ist ein praktizierender Experte im Bereich Gesundheit, Medizin und Fitness. Er schreibt bereits seit über 5 Jahren für das Managed Care Mag. Mit seinen Artikeln, die einen einzigartigen Expertenstatus nachweisen, liefert er unseren Lesern nicht nur Mehrwert, sondern auch Hilfestellung bei ihren Problemen.