SYSTEMS & SOFTWARE
As a former health care planner, I have always kept this motto near my desk: "Life is what happens to you while you're busy making other plans." These words seem appropriate to our world today as never before.
In this column, we usually look at the different ways nonmedical technology is being used in health care. While new products continue to be introduced and organizations continue to upgrade their systems, our country today is not what it was six or twelve months ago. We are dealing simultaneously with an economic recession and the aftermath of the attacks of September 11. What effect, if any, have these events had on the use of technology in this industry? Has there been a change in thinking? A change in focus? Has the drive to automate been sidetracked?
Going with the flow
Two years ago, PriceWaterhouseCoopers released a report, HealthCast 2010: Smaller World, Bigger Expectations, based on a survey of health care organizations and opinion makers around the world. The report highlighted forces of change and trends for the next decade, concluding with 12 implications for health care organizations. The implications ranged from the need to be consumer-friendly by offering quick service to the need to have global standards of care to the inevitability of e-health business models challenging traditional models.
Nor surprisingly, technology was imbedded in this report, from new tools for clinicians to interactive feedback for consumers to telecommunications to Web-based training. The report emphasizes the need for health care organizations to partner with e-health and e-business ventures.
Sandy Lutz, the author of the report, is director of research for the national health care practice at PriceWaterhouseCoopers. Looking at her report from today's vantage point, she feels that a lot of technological change will continue at the current pace.
Rick Wade, senior vice president of the American Hospital Association (AHA), shares her opinion. Although the movement to the Internet and e-health has been a major thrust in the health care industry in recent years, hospitals have been moving cautiously, Wade notes, due to HIPAA and the debate about ensuring the privacy of patient information.
The economy is also a factor. On average, 1 out of 3 hospitals operates at a loss. During economic downturns, the number of people without health insurance increases. Thus, the economic downturn exacerbates the financial strain on hospitals. "How fast they reach their goals," notes Wade, "is affected by the economy and the availability of the technology."
Eliezer Geisler is a professor and associate dean of research at the Illinois Institute of Technology's Stuart Graduate School of Business who specializes in the management of medical technology. He feels that, despite the downfall of the dotcoms and the weakened economy, many of the trends that have been under way for several years "will come into their own in the next year or two." Specifically, he points to the merging of telecommunications with health care into "telehealth."
Yet he also believes that the slower economy will foster interdisciplinary cooperation in developing new health care technology. He sees funding sources encouraging interdisciplinary work to reduce costs earlier in the development process instead of near the end.
The health care work force may be the area most affected by both the economic situation and the terrorist attacks, according to PriceWaterhouseCooper's Lutz. "In a recession, health care usage goes up, and after September 11, health care spending is accelerating even more."
At the same time, health care may be seen as a desirable occupation in a recession, which will alleviate the personnel shortage. Another possibility is that it may attract people trained in areas that will further health care technology.
A new responsibility
"Hospitals are keenly aware of the potential dangers of biological terrorism after the anthrax scares," says the AHA's Wade. Hospitals are concentrating on disaster readiness, especially in high-risk areas, such as those near oil refineries and chemical plants. Many are linking up with public health and public safety agencies.
Wade notes that hospitals are conducting disaster-readiness drills although as yet there are no published standards for hospitals as to what constitutes a minimum standard for public safety. Wade says that $11 billion is the rough estimate of what it will cost to bring hospitals in the United States to readiness.
How will this affect the upgrading of hospital technology? "It may slow a bit," says Wade, "but it won't stop. Hospitals are not putting all their resources into readiness."
On the other hand, they don't want to invest in technology that won't hold up over time. It becomes too costly. No only do hospitals have an initial cost for equipment, they also have the costs of maintenance and support systems for these technologies.
Geisler agrees that the terrorist attacks have changed our health care focus. "There is more emphasis on catastrophic care and how we can use technology in such situations." For instance, how can we provide more than triage or emergency care on site at a catastrophe? Geisler says that hospitals are devising ways to have traditional hospital services on site to perform necessary procedures so patients do not have to be transferred to a hospital. They can be treated and discharged at the site, returning to a medical facility for normal post-op or other follow up.
"The higher the demand for public health, the more pressure will be put on health care resources," says Sandy Lutz. Echoing Rick Wade, she asks, "What is the public health infrastructure? What do we need? And how do we finance it?"
"The availability of capital is key," Lutz points out. "And that availability is probably much better now than it has been for a while." Health care is a noncyclical industry and thus is viewed as a safe place to invest money in an economic downturn. If this is true, then where in the health care system does that newly invested money go? Is it invested in pharmaceutical companies or in health care companies?
Despite what Lutz says about the availability of capital for the health care industry, finances are likely to be tighter than ever in the short term. The trend to the Internet, telecommunications, and integrated systems will continue, with their attendant costs.
Scrambling to prepare
Meanwhile, health care providers are scrambling to develop and implement programs for disaster readiness and catastrophic care, with additional new costs. Depending on what happens over the next six to twelve months, it is possible that the trend toward upgrading technology will be significantly slower than anyone now thinks.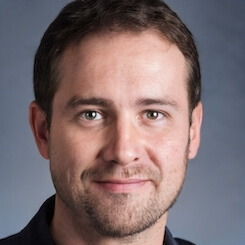 Paul Lendner ist ein praktizierender Experte im Bereich Gesundheit, Medizin und Fitness. Er schreibt bereits seit über 5 Jahren für das Managed Care Mag. Mit seinen Artikeln, die einen einzigartigen Expertenstatus nachweisen, liefert er unseren Lesern nicht nur Mehrwert, sondern auch Hilfestellung bei ihren Problemen.