Washington Watch
Do two recent advisory opinions from the Health and Human Services Office of the Inspector General signal some moderation in federal policy on what constitutes a kickback? Maybe. Or then again, maybe not. Consider the case of a not-for-profit hospital, which operates a cancer facility at its main campus plus a satellite center with an early-detection program for breast and gynecological cancers. The hospital sought guidance from the Office of the Inspector General about the legality of waiving patients' costs, including copayments, for cancer screenings and certain follow-up services.
The center's outreach strategy, aimed at urban minorities, is to offer screening services to patients at no out-of-pocket expense. It's all in the name of elevating public health status through improving access — an important local concern, considering that two thirds of the center's patients are uninsured.
Funded through grants from government and philanthropic organizations, the satellite center accepts whatever it can get from third-party payers as payment in full. But some patients are Medicare and Medicaid beneficiaries, and thus the screening and follow-up services are, potentially, reimbursable.
The issue of whether waiving Medicare and Medicaid copayments violates the federal health care program antikickback statute has been significant for more a decade, OIG having issued special fraud alert about it in 1991.
Put another way, "Basically, you can't pay or receive any money to refer or receive patients," says lawyer David Matyas, author of the book Legal Issues in Healthcare Fraud and Abuse: Navigating the Uncertainties.
The OIG concluded that the hospital's policy of waiving out-of-pocket payments "may potentially generate prohibited remuneration" under antikickback laws, which bar providers and health plans from taking payment for services when federal beneficiaries were offered inducements — in this case, no out-of-pocket costs — to receive them.
But in his opinion, D. McCarty Thornton, chief counsel to the inspector general, wrote that "the receipt of services … does not alter the fundamental charitable nature of the endeavor," even when patients with abnormal screenings are referred for follow-up care, usually to a hospital at which the center's attending physician has admitting privileges. With no proof that the hospital intended to violate the law — and because it voluntarily sought OIG's opinion — the government won't punish the hospital, and in fact, will let it keep doing what it's doing.
Waiving copayments
In a similar but separate advisory opinion, the issue involved three Medicare+Choice plans. The plans propose to pay the premiums and copayments for some people with dual eligibility — in essence, to waive them for Medicare beneficiaries who also are on Medicaid and whose Medicaid coverage does not cover Medicare premiums. Those beneficiaries — typically high users of services — tend to be poorer than other Medicare patients and less likely to be able to afford copayments and premiums, and thus, the MCOs reason, more likely to disenroll. That, the MCOs argue, would have hurt the continuity and quality of those beneficiaries' care.
Thornton again concluded that though the proposed arrangement "could potentially generate prohibited remuneration," the OIG won't impose penalties and will let the plans proceed. In essence, he wrote, the group-model plans are forgoing money they would collect for services they themselves provide. In addition, providers have long been free to waive a Medicare beneficiary's obligations based on individual determinations of financial need; state Medicaid agencies' determinations of eligibility could serve as a proxy for that, he wrote.
Policy shift?
The net effect? The opinions "are an indication that OIG recognizes that hospitals serve a larger public health purpose," which can be advanced by providing some flexibility in policy, says Michelle Fried, chief counsel of the Federation of American Hospitals. "It is a recognition by OIG that some arrangements are good, even though they may not fit into the exceptions or safe harbors of the antikickback statute."
Marianne Miller, director of federal regulatory affairs and policy development for the Health Insurance Association of America, says that it would be premature to read into the two opinions any major policy shift. "I'm not sure we know enough right now to make that kind of assessment. I think that if you look, you may find other opinions like this."
However, the American Association of Health Plans believes the opinions may be part of an overall effort by HHS to work more closely with health plans. "Generally speaking, anything that helps plans provide benefits for an especially vulnerable population is something we can support," says AAHP spokesman Mohit Ghose. It seems to us that the Centers for Medicare and Medicaid Services and HHS are making good faith efforts to solve those issues."
Doug Hastings, president of the American Health Lawyers Association, thinks recent actions by HHS and the OIG reflect some reassessment of prior positions, which ultimately may afford hospitals, physicians, and other providers additional guidance in dealing with Medicare.
"I think OIG and this administration are very responsibly and carefully evaluating what the priorities should be, in fraud laws and all laws on health care compliance," Hastings says. "The advisory opinion process itself is a good one. It gives organizations in the field guidance, and I hope that over the next months and years, the lack of clarity around enforcement of these laws will be addressed."
That past lack of clarity has been, and remains, a source of difficulty for health care clients, Hastings adds.
"There are only a few statutory exceptions," notes Matyas, a partner in Hastings's law firm, Epstein, Becker, & Green. That prompted HHS to develop safe harbors for providers who are concerned whether certain practices are allowed. The situation has been complicated by the Health Insurance Portability and Accountability Act, which exacts monetary penalties for inducements to federal beneficiaries, Matyas explains, though the law does provide exceptions for waivers of certain copayments.
Matyas warns hospitals and physicians to be wary of reading too much into the two advisory opinions. The opinions apply only to one hospital and three plans and to very specific situations. Plus, the OIG's interpretation may not be the same as what state courts could reach.
Professional courtesy
One question that remains unanswered is the relationship between OIG's conclusions and its policy statements about professional courtesy. "Say you've got a physician on staff, and the hospital offers him or her free medical care. What happens with the coinsurance or copayment?" If the physician has health coverage and the copayment is waived, should the hospital seek the full amount of the remainder from the insurer? If the physician would otherwise have had to pay 20 percent, he asks, should the hospital bill for 80 percent — or, because there was never any intent to collect the coinsurance payment, should it be 80 percent of 80 percent? A New Jersey state court has held that submission of a bill for services without a copayment is a false claim.
"There can be lots of problems with state antikickback laws," he cautions.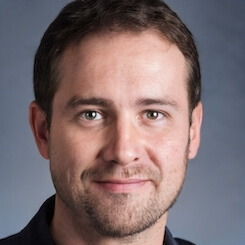 Paul Lendner ist ein praktizierender Experte im Bereich Gesundheit, Medizin und Fitness. Er schreibt bereits seit über 5 Jahren für das Managed Care Mag. Mit seinen Artikeln, die einen einzigartigen Expertenstatus nachweisen, liefert er unseren Lesern nicht nur Mehrwert, sondern auch Hilfestellung bei ihren Problemen.