The National Association of Insurance Commissioners has spent two years developing a model. Drug companies like it; health plans don't.
The development of model laws and regulations is one of the main functions of the National Association of Insurance Commissioners, which has generated hundreds of them. Almost two years into the drafting of a model act to provide standards for health insurers' prescription drug formularies, however, the NAIC Pharmaceutical Issues Working Group is still wrestling with definitions, the scope of the act, and input from competing interest groups.
Work began in March 2000 when NAIC established the Pharmaceutical Issues Working Group to look at regulation of formularies and PBMs. Three months later, the group held a public hearing that included testimony from health plans, PBMs, the National Community Pharmacists Association, the American Pharmacy Cooperative, and consumers.
Afterward, the group focused on developing uniform standards for establishing and maintaining formularies, and on the medical-exceptions process for closed formularies.
By last June, the group had a first draft of its model act, "Health Carrier Prescription Drug Benefit Management Act." Its purpose is to be a model for state-level regulation by providing standards for the establishment, maintenance, and management of formularies and other pharmacy benefit management procedures among health plans and insurers. This model would require that:
Carriers with formularies establish a pharmacy and therapeutics committee, and that the committee use documented clinical-review criteria in making decisions, show how this evidence supports its decisions, and meet at least quarterly;
The formulary is disclosed to enrollees, physicians, and pharmacists, and that 60 days' notice is to be given if a drug is discontinued or its status changed;
A medical-exceptions process is established so members or their doctors have a way to request coverage of a nonformulary drug;
Requests for exceptions are decided within two business days or 72 hours;
The request does not have to be repeated for a refill of the same drug; and
A written denial of a request for exception provides an explanation that includes the reasons for the decision and instructions for filing an appeal.
Scope undecided
Last December, the working group had not decided whether to address the process for medical exceptions for open formularies or whether to address other drug benefit management procedures.
"Provisions about how a plan should develop a formulary apply to a tiered or a closed formulary, but the medical-exceptions process at this point applies only to a closed formulary," explains Barbara Morales Burke, the group's chairwoman and senior deputy commissioner of the North Carolina Department of Insurance. "We may not want to address tiered formularies or step therapy, but we haven't made that decision."
That reluctance is understandable. Adding tiered formularies to the mix, for example, would involve such decisions as whether a higher-tier drug should be made available at a lower copayment if it is medically necessary.
According to an NAIC staffer, tiered formularies, generic substitution, therapeutic substitution, and step therapy will be on the agenda in March, but decisions about whether they'll be addressed in the model act are likely to be made in June — and don't be surprised if they're not in the final draft.
"It is not my expectation that, ultimately, this model would attempt to govern tier differentials or interfere with tier use," says Morales Burke. "The last thing we want to do is something that results in drug benefits not being available or becoming even more costly. The intent is not to interfere with the use of generics or tiered copayments."
That's one of the major concerns of the health insurance industry, which is unenthusiastic about this process. In a joint letter last August, Randi Reichel, executive director of state affairs for the American Association of Health Plans; Joy Ryan, legislative director and counsel of state affairs for the Health Insurance Association of America; and Joan Gardner, executive director of state services for the Blue Cross and Blue Shield Association (BCBSA), wrote that the NAIC effort is unnecessary, given existing state laws and accreditation standards.
"We believe that the proposed model act could have a significant adverse effect on plans' abilities to offer affordable prescription drug coverage … and thereby threaten access to prescription drugs," they wrote.
The pharmaceutical industry, on the other hand, supports the model act. In a September letter, Pharmaceutical Research and Manufacturers of America (PhRMA) policy analyst Jack Geisser framed the issue as a safeguard for patients who are unaware of their insurers' pharmacy benefit management techniques.
"It is important that patients have access to medically necessary drugs," he wrote. "Pharmaceutical benefit management procedures should have appropriate guidelines in each state to ensure that patients are given access to the most appropriate and best drug therapy available."
Purpose of formularies at heart
NAIC has received comments on the draft from numerous other interested parties, including the AMA, American Republic Insurance Co., Pfizer, AARP, Academy of Managed Care Pharmacy, National Pharmaceutical Council, Kaiser Permanente, AdvancePCS, Express Scripts, Pharmaceutical Care Management Association, and the National Mental Health Association.
Why the pharmaceutical industry champions the model act and why the health insurance industry opposes it have to do with what formularies are about, says Stephen W. Schondelmeyer, PharmD, PhD, head of the department of pharmaceutical care and health systems at the University of Minnesota College of Pharmacy.
"If we enact laws that substantially limit the appropriate functions of formularies, it will increase drug expenditures and probably won't do that much to improve patient care," says Schondelmeyer.
Anthony Barrueta, senior counsel for government relations at Kaiser Foundation Health Plan, made a similar point in an August letter to the NAIC group, and predicted in a Managed Care interview that more employers would self-insure their pharmacy benefits (thus exempting the benefit from state regulation) if undesirable state laws are enacted.
In his letter, Barrueta stated that Kaiser Permanente supports "reasonable" regulation of formulary management, including an appropriate medical-exceptions process, and disclosure of information to enrollees and practitioners about what drugs are included and the process by which the formulary is established and updated.
In Barrueta's view, going beyond these provisions increases the danger that "bad ideas" with unintended consequences may end up in the model act. One section, for example, requires that P&T committees "have a process to evaluate medical or scientific evidence … [about] how prescription drugs selected for a formulary can be expected to produce similar or better results for a majority of the population than other drugs in the same class."
While that may sound innocuous enough, Barrueta writes that Kaiser Permanente's experience in California is that "If a regulator has authority to second-guess P&T committee decisions, this provision ultimately will become a vehicle for disgruntled drug manufacturers to overturn health plan formularies."
Schondelmeyer agrees. "I've been on those committees, and I've seen drug companies use those rules to tie up the process through administrative proceedings and in court. It increases the administrative costs of implementing the program, which may diminish the value of doing it."
One of the concerns expressed in the letter by the trio representing insurers' groups is that proposed medical-exceptions procedures "would lead to exceptions to the formulary becoming the standard." They recommend the deletion of a phrase that allows an exception "[if] the prescribing provider has a reasonable expectation that the prescription drug listed on the formulary will be ineffective."
"We are very supportive of a medical-exceptions process," says BCBSA's Gardner. "However, as it reads now, this model seems to dictate that if a physician prescribes it, with no other review, then it automatically gets covered. We have some real problems with that."
Linda Schofield, an independent health care consultant retained by the National Pharmaceutical Council, challenges that interpretation. The language, she says, "does not guarantee coverage, only a right to appeal."
For the insurers' part, Gardner maintains that coverage decisions should be made by appropriate health care professionals using documented clinical-review criteria that are based on sound clinical evidence and appropriate practice guidelines.
"That's what the medical-exceptions process is about," Gardner explains. "With new drugs coming on the market, there is way too much information for any of us to be aware of it all. The best way to make sure that patients get the benefit of all that information is to have that peer-review process, so the provider is aware of all the options."
PhRMA's Geisser, on the other hand, has no problem with the provision. He recommends replacing the phrase "has a reasonable expectation" that a drug will be ineffective with "believes."
"Good things" or red herring?
Before the NAIC group first set up shop, many states had already enacted laws to ensure that enrollees receive the most appropriate drug therapy and that MCOs disclose their formularies and procedures for obtaining coverage for nonformulary drugs.
According to the National Conference of State Legislatures Health Policy Tracking Service, 10 states did not have laws or regulations on the books as of last October addressing formulary disclosure, medical-exception procedures, or coverage of medically necessary outpatient drugs. Formulary bills, however, had been introduced in 9 of those 10 states.
Schondelmeyer is unconvinced that this act or more legislation about formularies is needed. "While I support model state acts for issues that warrant legislative attention, in this case I have to ask, 'Where's the record of anecdotes and horror stories or problems?' I don't see a lot published in the literature on it. I don't see a lot of litigation over these issues. Where is the evidence that says we have a compelling need for this legislation?"
"Some good things are being addressed here," counters Schofield, whose client, NPC, describes itself as an association "providing informational and educational resources on issues surrounding pharmaceuticals." In supporting the act, NPC — which counts more than 20 research-based pharmaceutical companies among its members — "would like to see these things taken a little further than they are now," says Schofield.
For example, the draft allows three days for prospective drug utilization management decisions; NPC would like to see an expedited process added for emergencies. The document also would allow health plans, or PBMs acting as their agents, to change formularies before the end of a contract year, as long as enrollees receive 60 days' notice. NPC would like to prohibit changes before the end of a contract year except when safety is involved; as Schofield points out, "Some people with serious chronic illnesses select a health plan based on coverage of their needed medications."
The Academy of Managed Care Pharmacy opposes a specific time frame for prior notification and opposes prior notification entirely under certain circumstances, such as when a generic substitution becomes available.
Like health insurers, AMCP sees the model act as unnecessary. "Not only is this matter already addressed by organizations with significant expertise in this field (the National Association of Boards of Pharmacy and the National Committee for Quality Assurance), but we remain very concerned that this effort has potential to restrict the flexibility necessary for health plans to devise meaningful and affordable prescription drug benefit programs, i.e., ones that emphasize appropriate utilization and will be cost effective," AMCP Executive Director Judith Cahill wrote in an August letter to NAIC.
Trend toward open formularies
Opponents also cite the trend toward open formularies. According to SMG Marketing Group, 49.6 percent of HMO formularies were closed; 50.4 percent were open as of Dec. 31, 2000.
As for the provision that requires MCOs and PBMs to support formulary choices with scientific evidence, Schondelmeyer argues that disclosures also should include economic considerations. After all, P&T committee deliberations and decisions involve clinical and economic factors. He wants carriers to disclose the price they pay and the discounts and rebates they get for each drug.
Who discloses, who doesn't
"If I'm an independent pharmacist and a drug company says to me, 'Steve, I'll pay you $5 every time you can call up a patient's doctor and get the patient switched from Drug A to Drug B,' that is illegal unless I disclose to the patients that I'm being paid $5 to ask them to switch drugs," Schondelmeyer explains. "But if I'm a PBM or an HMO, I can get a rebate for asking enrollees to switch from Drug A to Drug B, and I don't have to disclose the fact or the amount. Why should it be different for a PBM or HMO than it is for a physician or pharmacist? Rebates and discounts affect formulary decisions, and consequently, should be disclosed."
Schondelmeyer is also concerned about a provision governing medical exceptions. This provision appears to obligate members of a carrier's pharmacy network, rather than the insurer, to provide enrollees with a notice that coverage for a specific drug is denied because it is not on the formulary.
Pharmacists have been telling their customers that for as long as there have been formularies. The notice contemplated by this act, however, includes a summary description of the process that must be followed to make a request for an exception, and information about what documentation the member must submit to the health plan for consideration of an exception.
While pharmacists are capable of doing this, that is the job of the carrier or the PBM, says Schondelmeyer. Under this provision, PBMs and carriers would save administrative costs without any obligation to pay pharmacists for the extra work.
This brings up yet another question: Why aren't national pharmacy groups more vocal about this? The National Community Pharmacists Association and the American Pharmacy Cooperative have commented on the draft, but the American Pharmaceutical Association, the National Association of Chain Drug Stores, and the National Association of Boards of Pharmacy have been silent.
"Those are the people who would have to implement a lot of this," says Schondelmeyer.
---
Our most popular topics on Managedcaremag.com
---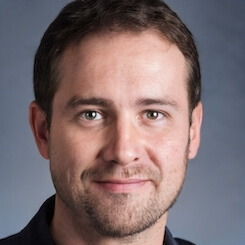 Paul Lendner ist ein praktizierender Experte im Bereich Gesundheit, Medizin und Fitness. Er schreibt bereits seit über 5 Jahren für das Managed Care Mag. Mit seinen Artikeln, die einen einzigartigen Expertenstatus nachweisen, liefert er unseren Lesern nicht nur Mehrwert, sondern auch Hilfestellung bei ihren Problemen.