Sure there are diagnostic and treatment challenges, but the money that can be saved for society might make this fertile ground for investment.
Search the current literature and you will find a stream of correlations between depression and increased health care costs. Proven links exist between depression and anxiety and the filling up of doctors' offices and emergency rooms, and these can be attributed to added recovery time after surgery, increased comorbidity, heightened risk of heart disease, and the disorders with psychosomatic considerations such as asthma, dermatological, and gastrointestinal conditions.
With an estimated 19 million Americans suffering from some form of depression each year, HMOs might be expected to rush to implement prevention and treatment programs. Logic dictates that hospitals and primary care practitioners would clamor for ways to advance the diagnosis and treatment process, if only to ease already crowded and overworked systems, employees, and facilities.
Yet the National Mental Health Association says that the majority of patients with anxiety or depression first present themselves to their primary care practitioner. Because in most cases, the presenting symptoms are physical rather than psychological, only half of these patients are diagnosed accurately, and only half of them receive treatment.
This combination of a high incidence of depression with little or no preventive care and low rates of diagnosis comes at a huge cost to managed care organizations. The increased costs to managed care do not stop with the depressed patient, however. And studies also show that increased health care costs extend to caretakers and family members of a mentally ill person.
Gender barrier
Women account for the majority of depressed patients, suffering from this debilitating condition twice as often as men. As a recent study showed, women visit primary care clinics with greater frequency than men. So why, then, are women finding accurate diagnosis and treatment so difficult to come by?
Poor public awareness
Experts and mental health advocates cite poor public awareness; the prevailing myth is that women are prone to emotional weakness. Such misconceptions contribute to the inaccurate diagnoses of mental health conditions that occur in the primary caregiver's office.
"Fifteen years ago, women were found to give vague symptoms that included such descriptions as trembling, even chest discomfort," says women's issues expert Randi H. Mozenter, PhD. "They were not, however, given stress tests or other diagnostic measures nearly as often as their male counterparts."
Kathleen S. Peindl, PhD, has been studying depression in women for 15 years, with a focus on screening for depression in primary care settings. Peindl agrees that gender plays a large role in the misdiagnosis or failure to diagnose mental illness in women.
"Alcohol screening is not conducted in women as often as in men," she says. She attributes this at least partially to societal stereotypes, emphasizing that alcohol addiction is rarely associated with middle-aged, middle-class women.
Peindl would like to see primary care physicians screen more often for alcohol abuse or dependence, and she stresses that the lack of this knowledge can lead to problems with drug interactions and noncompliance issues.
Another problem, says Peindl, is that depression and anxiety are not viewed as life-threatening. Statistics, however, indicate otherwise. In women ages 15 to 24, suicide ranks third as cause of death. Nearly 500,000 persons of both sexes receive emergency-room treatment each year following suicide attempts.
Even if the primary care physician is properly educated and fully aware of the problems in mental health care, patients still face obstacles to diagnosis and treatment. Compounding these concerns is that physicians are sometimes hesitant to make referrals to mental health professionals because they are wary of alienating or offending the patient.
The social stigma attached to depression and anxiety reduces the physician's ability to approach them as he would other diseases. Pharmaceutical companies seem to be doing the best job of educating consumers and health care providers and helping to diminish the sense of disgrace and embarrassment associated with mental illness.
"They do a phenomenal job of educating both prescribers and patients not only about their own drug, but the whole class of drugs," says Mozenter.
Furthering the gender gap relative to diagnosis and treatment of anxiety and depression in women is the antiquated system of belief that funds women's disease research with far less money than diseases that primarily affect men.
"Except for breast cancer, women's diseases are given less money and less research," says Mozenter. Despite mounting evidence that ignoring this issue comes at an extremely high price, mental illness is still often characterized as a woman's illness and viewed as a condition of relative unimportance.
Uncovering the problem
To a large degree, our society still does not recognize the complexities of this condition and the widespread nature of its devastating effects. Says Mozenter, "When examining the costs of untreated depression and anxiety in women, you must take into consideration all the economic considerations." It isn't just the medical costs incurred from unnecessary emergency room visits, she explains. "There are also days off work and low-functioning employees who make mistakes or are unproductive, as well as medical and social costs to the entire family."
In the United States alone, it is estimated that depression wields a monetary cost well beyond $44 billion per year. The World Health Organization has estimated that by 2020, major depression will be the second most important cause of loss in disability-adjusted life years.
Minimizing the staggering effects of untreated depression and anxiety does not occur solely at the societal level. Mozenter says that it is also common for the depressed woman to minimize her disability in her reports to her doctor. The subjective nature of the symptoms associated with mental illness exacerbates this problem.
In addition, there are stereotypes to overcome. Most people think of depression as being characterized by sadness, crying, shakiness, or lack of appetite. Often-overlooked symptoms include irritability, short-term memory deficits, indecisiveness, increases in appetite, and problems concentrating.
Mozenter stresses that only rarely is the connection accurately drawn between depression and nausea, digestive symptoms, or other physical complaints.
Another problem is that when these disorders show up, objective evidence may be hard to come by, explains Mozenter. Depressed women often function well most of the time, further compounding challenges surrounding diagnosis and intervention.
What can be done?
In that the majority of persons suffering from depression are women, their advocates have long called for preventive education and care as well as effective treatment for all women, especially those at increased risk for depression. Since often neither the patient nor health care provider recognizes the symptoms of depression and anxiety, education is especially important.
The effectiveness of such educational efforts, however, is constrained by the prevailing attitudes surrounding mental illness, as even patients who are diagnosed often refuse treatment. Advocates again stress the importance of expanded educational efforts to overcome this prejudice, but it is rarely available, even to populations that are at risk.
Working to address this paucity of education, organizations such as the National Mental Health Association have started to specifically target the primary health care provider with outreach programs such as the Campaign for America's Mental Health.
According to the Labor Day 2001 Report, conducted by the NMHA, American businesses, governments, and families are losing $113 billion annually because of untreated and mistreated mental illness.
The NMHA estimates that investing in the prevention and proper treatment of mental illness could cut this cost in half. Cost-benefit studies indicate that a 5.5-percent investment in treatment dollars, or approximately $5 billion, could yield a savings rate between 2 and 10 times the amount spent. Cost savings would be realized in reduced absenteeism, unemployment, welfare, and other areas.
Reality check
Michael M. Faenza, president and CEO of NMHA, says, "This report represents an important reality check on the backward way American society continues to deal with mental health and mental illness. With the economy tightening and budgets pinched, now is the time for business and governments to redirect their spending strategies by saving on early treatment and prevention programs."
The Labor Day Report found that in the last decade the economic cost of untreated and mistreated mental illness has almost tripled in the United States. While the total cost of mental illness is a staggering $205 billion (both private and public sector), less than half of that amount is spent on treatment.
The cost of lost productivity is $105 billion, with crime and welfare payments accounting for $8 billion.
Faenza explains that the return on investments in prevention and early, community-based treatment programs would be substantial for both taxpayers and businesses. "We need to stem the losses from disability, unemployment, underemployment, broken families, broken lives, poverty, welfare, substance abuse, crime, and jails."
"The managed care system is working very hard to keep a dichotomy between mental and medical that doesn't exist," says Mozenter. Peindl agrees, explaining that the younger generation of primary care physicians is more likely to see the limitations of the dichotomy and engage in more psychiatric consultations.
Both experts suggest that an integration of rounds on the floors would "bring it all together" and include not only mental health professionals but also neurologists who are involved with brain mapping and are specialists in how the brain affects illness.
For primary care physicians interested in improving their mental health diagnoses, Peindl recommends the Prime MD Today diagnostic instrument developed by Pfizer. She says that the diagnostic tool was developed as an outreach to primary care and is greatly underutilized.
"The Prime MD Today allows the patient to fill out a questionnaire, then the physician can ask questions about the responses," she says. "This allows the doctor to screen for most Axis I disorders."
The questionnaire evaluates the five most common groups of mental health disorders: mood, anxiety, alcohol, eating disorders, and somatoform disorders. It also screens women for reproductive health issues and psychosocial stresses. It is available free from the company, in English and Spanish.
The NMHA is currently urging Congress, state legislatures, and businesses to "pass parity legislation for mental illness in health insurance policies, and establish workplace policies that end discrimination and stigma against mental illness," says Faenza.
More funding sought
Additionally, the NMHA is working to "increase funding for community-based mental health services with an emphasis on early intervention and prevention programs."
"Our current business and governmental policies deny the truth about mental illness," says Faenza. "Mental illness is very treatable and prevention programs work. Business needs to help by adopting appropriate health insurance and human resources policies, and governments need to shift spending priorities."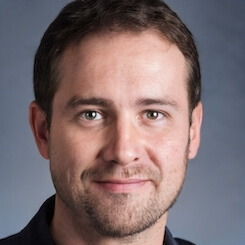 Paul Lendner ist ein praktizierender Experte im Bereich Gesundheit, Medizin und Fitness. Er schreibt bereits seit über 5 Jahren für das Managed Care Mag. Mit seinen Artikeln, die einen einzigartigen Expertenstatus nachweisen, liefert er unseren Lesern nicht nur Mehrwert, sondern auch Hilfestellung bei ihren Problemen.