Publishing a magazine with the modest name Managed Care gives us the opportunity to examine a constantly evolving organism — every month.
The cover of the inaugural issue of Managed Care, published in the spring of 1992, proclaimed, "Managed Care Comes of Age." Today, the same can be said for this publication. As we mark our tenth anniversary, we pause to look back at a decade in the life of an industry and of the magazine that covers it. In that first cover story, William Hsaio, then director of the Center for Health Financing at the Harvard School of Public Health, predicted that the road to reforming America's health care system would be a rocky one: "We will see some wrenching, horrendous changes. There isn't any painless solution. No magic bullet. I don't blame the doctors — what we have is a basic system failure!"
Hsaio, principal author of the resource-based relative value scale, was talking specifically about health care financing. More broadly, his words also provide a fair description of the struggles that have marked managed care over the last decade.
The same story laid out the choice facing primary care physicians: "Resist the changes brought about by managed care and accept a dwindling, unsatisfying practice, or understand the changes, adapt to them, and survive — even thrive." From the beginning, part of what distinguished Managed Care from other publications was its philosophical approach to managed care, one that sought to help physicians seeking to understand and adapt to managed care. Before we came along, physician magazines' take on managed care was pretty simple: evil incarnate. While this approach made for some dramatic reading, it was of little help to physicians in the real world.
"We neither love nor hate managed care; we recognize its importance," says John Marcille, the magazine's editor. "Our view was, and remains, that the workings, strategies, and tactics of managed care plans have a profound effect on how health care is provided in this country. Our job is to make sense of it."
Some, you get right
On that same first cover, we showed that our powers of prognostication had limits, with a headline that's proved less than prescient: "The Era of Teamwork." The last decade of managed care can be characterized in a lot of ways, but seldom with the imagery of everyone pulling together that we selected, optimistically, for our first cover.
Over the years, our predictive powers have proved mixed. A 1993 cover story, "Lights Out for UR?" noted the "growing view that utilization review has run out of steam." It took the rest of the decade for that steam to dissipate, but eventually UnitedHealthcare, Aetna/US Healthcare, and Harvard Pilgrim Health Care were among major managed care companies to ease UR strictures and make it easier for primary care physicians to make referrals and order procedures.
Another 1993 cover story, "Are PPOs Passé?" correctly noted that preferred provider organizations had been "the fastest growing form of managed care — and the most popular with physicians — since the late '80s." We should have stopped there. Instead, we warned that PPOs' fortunes were uncertain under the — ahem — Clinton health-reform plan.
Managed Care came on the scene just as then-Governor Bill Clinton's first national campaign was getting off the ground. In addition to getting the economy out of the ditch he said it was in, he promised to send a comprehensive health-reform plan to Congress in his first 100 days as president. After missing that target by a few months, Clinton had run-ins with those telegenic skeptics Harry and Louise, and it was downhill from there.
In some ways, the story of the last decade of managed care is most notable for what's not there. Ten years ago, it was not uncommon to hear that only big insurers had the capital needed to succeed over the long haul in managed care. MetLife, Prudential, Travelers, and New York Life, each among the 10 largest managed care companies in 1992, spent hundreds of millions of dollars disproving that prediction before abandoning the business.
In 1998, Theodore N. Hariton, MD, a private practitioner in Tarzana, Calif., made an observation in our pages that gets to the heart of much of the anger felt by physicians and patients toward managed care plans. "Under the current structure of health care financing, each segment of the care-delivery system fights for the biggest share of the medical dollar. This has Balkanized medical care, whittling the promise of managed care down to little more than managed cost." Others in our pages have echoed the view that at their worst, managed care plans paid far more attention to costs than to clinical quality or access to care.
Hariton's quotation contains another phrase, one that isn't heard much these days: "the promise of managed care." The cost-cutting battles of the '90's, the constant squabbling over denied referrals and utilization review, and cuts in reimbursement obscured the historical fact that managed care has its roots in a socially progressive movement that spawned prepaid group practice decades earlier.
These early HMOs survived despite entrenched opposition from the AMA and other pillars of organized medicine. The tide has turned so completely that the fee-for-service world championed by the AMA has largely vanished, and the association may address declining membership by transforming itself from an individual membership organization to an umbrella group for physician specialty groups.
Ten years ago, the first issue of the magazine reached 76,000 primary care physicians. Our readers were "the physicians who are the heart of every managed care plan," says Timothy J. Stezzi, then president of Stezzi Communications, which launched the magazine. (In 1999, MediMedia USA, the current owner, bought the magazine. Stezzi is now director of new product development.)
In 1995, Managed Care expanded its audience beyond its physician base, launching a mirror edition for medical and pharmacy directors at health plans. "It became clear that both doctors and plan executives needed to follow the same trends, but from different perspectives," says Timothy Search, Managed Care's publisher, who was a partner with Stezzi in the original company. "In addition, there's a voyeuristic aspect to the split readership. The executives want to know what the docs are reading, and vice versa."
Winston Churchill once remarked that Americans could be counted on to do the right thing, after having exhausted the alternatives. That's certainly been the case with health care. The ever growing lexicon of managed care includes so many acronyms — HMO, PPO, IPA, POS, PPMC, DUR, to name a few — that one wag added one more: OWA, for other weird arrangements. This trial-and-error approach continues today, and the adage "If you've seen one HMO, you've seen one HMO" remains one of the two most frequently used at managed care conferences (the other one is "Organizing physicians is like herding cats").
View from here
Those managed care plans that survived the last tumultuous decade face new battles. As we put it in a look back at the '90s in our November 1999 issue, "The rise of HMOs to a position of overwhelming influence on the delivery of care surprised a lot of patients and physicians, and lately the increasingly successful counterattack of the 'unmanagers' who brought us point-of-service plans, mandated minimum hospital stays and, now, a patients' bill of rights, has become a thorn in the side of health plans that pretty much had carte blanche."
Amid all the change in the managed care business, there has been a fair amount of continuity here at the magazine. Design director Philip Denlinger has been with the magazine from the start, as has Waneta Peart, now our director of production services. Three of the original members of our editorial advisory board — Clifford Harris, MD, John Roglieri, MD, MBA, and board chairman Alan L. Hillman, MD, MBA — serve on today's 41-member board.
What's next for managed care? A trend that is drawing support and criticism is the move toward defined-contribution benefit plans. As we noted in last month's cover story, such plans offer employees freedom to choose how to spend their health care dollars — or they signal the death of a social contract built on shared risk. Whether this is managed care, in any known form, is another discussion entirely.
If Uwe Reinhardt, PhD, is right, managed care's best days are behind it. Reinhardt, the James Madison Professor of Political Economy at Princeton University, and a member of Managed Care's editorial advisory board, has proclaimed the death of managed care. As he sees it, the era of managed care ran from 1992 to 1997. "The economic boom time of the '90s did it in," he said in a keynote address to the American Academy of Family Physicians last October. "Managed care is basically a recession tool. Health insurance is part of the labor contract. As long as health insurance is part of a contract employers use in the labor market, employers will fight cost increases."
Even if managed care as it has existed is not long for this world, the problem of allocating limited resources will remain. So will the challenges of improving quality. As Michael Millenson, a prominent health care consultant and another member of Managed Care's editorial board, put it in our pages three years ago: "Ideologues on the left are anti-managed care and believe that if we just went to a Canadian single-payer system, everything would be fine. Ideologues on the right believe that if we simply went to medical savings accounts, everything would be fine. But it is not simply a matter of funding."
Other forces that have emerged in the last decade will continue to shape American health care. Regina E. Herzlinger, PhD, then a professor at the Harvard Business School and now a consultant, noted two of them in 1998. The driving force that will reshape our health care system, she said, "is a generation of consumers who are empowered, pragmatic, narcissistic, and manipulative. They have changed the rest of the economy, and they're very interested in health care. The second driving force is technology, which already has vastly increased the quality … of health care."
The problems of cost, quality, and access remain unresolved. Long after the term "managed care" gives way to some other descriptor, many of the approaches pioneered in the 1990s will be part of the landscape of health care. Check these pages in 10 years to see which ones prevailed.
---
Our most popular topics on Managedcaremag.com
---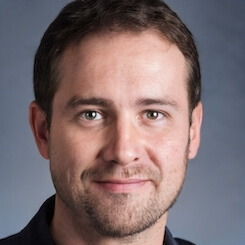 Paul Lendner ist ein praktizierender Experte im Bereich Gesundheit, Medizin und Fitness. Er schreibt bereits seit über 5 Jahren für das Managed Care Mag. Mit seinen Artikeln, die einen einzigartigen Expertenstatus nachweisen, liefert er unseren Lesern nicht nur Mehrwert, sondern auch Hilfestellung bei ihren Problemen.