PRACTICE IMPROVEMENT
In 2000, Gregg Omura, MD, saw 20 patients per day. Today, he sees about 30 patients daily, takes home substantially greater pay, and has more satisfied patients, along with a happier staff.
"I also feel that I'm not working as hard," adds Omura, whose family practice is part of Primary Care Partners, a 25-physician group with three locations in Grand Junction, Colo.
It all started two years ago, when Rocky Mountain HMO called him to participate in an Institute for Healthcare Improvement program on depression management. During his involvement with IHI, Omura and his partners — who have a history of health care innovation — were quickly drawn to another of its programs, the Idealized Design of the Clinical Office Practice (IDCOP) initiative.
Omura implemented advanced access — a workflow concept that allows for same- or next-day scheduling — in his practice in September 2000, and immediately realized that he, his nurse, and medical assistant were not able to keep up with the increased workload. A few months later, he hired a medical office assistant and created a care team.
"I realized that I was doing too much of everything, and it became clear that I didn't have to be directly involved in all aspects of patient care," he says. "A clinical team that knows how to do much of what I currently do would be able to help me satisfy my patients' needs in a more efficient manner."
Now, his RN handles new-patient visits, workups for annual physicals, and medication reviews in the electronic medical record (EMR). His medical office assistant takes routine histories of established patients and completes electronic templates for each patient visit. His medical assistant is trained to handle strep tests, vital signs, phone calls, and prescription-refill requests. Which team members can be trained to provide which component of care depends on state scope-of-practice laws.
Omura delegates parts of patient visits, but he always sees every patient personally. With the assistance of his three-member team, he gains the freedom to focus on patients whose health issues demand his expertise.
"My philosophy is, don't do anything that doesn't require an MD after your name."
Heightened efficiency
Omura will tell you that advanced access, which he calls the second most important change in his practice, has brought in more patients. He also says that the team approach makes it possible to provide higher-quality care for the number of patients he's now seeing, but stresses that it's his Practice Partner EMR (the most important change) that allows his team to communicate and function more effectively.
"You have to look at the whole office as a system and various subsystems to see how they interact," observes Charles S. Burger, MD, CEO of Norumbega Medical Group, a 35-provider primary care practice in Bangor, Maine. His rationale for the team approach is exactly the same as Omura's.
"By the time I enter the exam room, most of the information-gathering is done," says Burger, a family practitioner who also participated in IHI's IDCOP initiative. "I'm not spending increased time with the patient, but I now spend most of that time communicating with the patient and thinking about her information."
Norumbega care teams are stratified into four levels. Physicians (level 4) see patients and function as consultants to the nurse practitioners in level 3, who also see patients and do all the wellness and preventive-care exams. Level 2 medical assistants take histories and vital signs, while level 1 medical assistants function as "patient reps" and handle telephone requests for prescription refills.
Team members at every level interact with the Logician EMR and the Problem-Knowledge Couplers (PKC) decision-support program. This tool, indispensable in the practice, guides medical assistants in scheduling the right amount of time for a patient's visit and helps physicians and NPs with differential diagnoses.
Burger notes that developing effective care teams takes someone who knows how to manage work flow, train people, and coordinate operations. He recommends that larger practices hire individuals with these skills.
In smaller practices, it typically comes down to identifying tasks, deciding who is best positioned to do them, and then providing the appropriate training (see "Assessing Your Practice" workbook «www.ihi.org/communities»). That's the experience of Connie Davis, an advanced registered nurse practitioner, who has trained more than 500 teams across the U.S.
Davis is a geriatric NP at the Center for Health Studies at Group Health Cooperative of Puget Sound in Seattle, where she tests practice innovations, and associate director of Improving Chronic Illness Care, a national program of the Robert Wood Johnson Foundation («www.improvingchroniccare.org»).
"In medical care, we've pretty much ignored the emotional and family challenges generated by a chronic illness diagnosis," explains Davis. "What's missing is support for the patient in daily life. We call it self-management support."
That support is essential, because prescribing the right medications and recommending weight loss and exercise for a diabetes patient won't matter if that patient does not follow through. A successful approach must address issues that underlie compliance concerns.
Patients with chronic illnesses have predictable needs. Meeting those needs in a proactive way helps them to achieve treatment goals. A team approach is an ideal way to do that.
For example, diagnosing diabetes and employing a guideline-driven care plan are within the scope of services provided by a physician, NP, or physician assistant. But from that point, other team members can pick up the ball.
A group appointment led by a trained diabetes educator may be the best way to handle patient education. A community pharmacist can monitor blood glucose levels and adjust diet and insulin dosage. A nurse can make sure that HbA1c is measured at routine intervals; lipids, blood pressure, and kidney function are monitored; and eyes and feet are checked. A specially trained nurse or physician assistant is often well qualified to provide self-management support.
Interest growing
Improving chronic disease outcomes has achieved intense interest from employers, who want to maximize the productivity of workers with chronic conditions, and from managed care organizations seeking to avert preventable complications and costs.
A team approach is likely to gain ground for at least two other reasons: First, demographic data suggest that the demand for health care services will exceed supply in the next decade, especially in geriatric specialties. Second, rising health care costs will increase pressures to use resources more appropriately.
"We physicians are very expensive, and we spend our time doing a lot of work that somebody else could very competently do," says Charles M. Kilo, MD, MPH, an internist by training and CEO of GreenField Health System in Portland, Ore. "In an economy where 14 percent of our gross domestic product is going toward health care, these kinds of financial considerations are not inconsequential."
MANAGED CARE 
May
2002
. ©MediMedia USA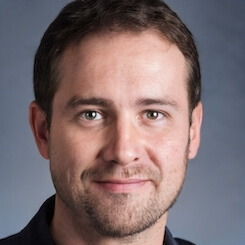 Paul Lendner ist ein praktizierender Experte im Bereich Gesundheit, Medizin und Fitness. Er schreibt bereits seit über 5 Jahren für das Managed Care Mag. Mit seinen Artikeln, die einen einzigartigen Expertenstatus nachweisen, liefert er unseren Lesern nicht nur Mehrwert, sondern auch Hilfestellung bei ihren Problemen.