With a budget of about $230 billion for 40 million patients, many with chronic ailments, is it any wonder that these two forces are courting?
The disease management industry has powerful friends inside Medicare. And these insiders are making disease management a leading player in the reform of this monolithic federal health agency.
Just ask Reuben J. King-Shaw Jr., deputy director and chief operating officer of the Centers for Medicare and Medicaid Services.
"My time in Medicare has made me see how far behind Medicare is on this issue," says King-Shaw. "The field is so fertile and the potential opportunities so great. The intensity of my commitment has risen a few notches, because we are so far behind."
If King-Shaw has his way, the agency won't play catch up for long. Medicare has embraced a new round of trial disease management demonstration projects. And as the agency harvests the results, says King-Shaw, he expects to see the numbers back up his belief that DM's approach to chronic illness will deliver better outcomes at better prices.
Adds King-Shaw: "I don't want to commit to a time frame, but sometime over the next two to five years you'll see the most successful programs graduating into mainstream initiatives."
Mother lode of patients
King-Shaw took the same message to Congress April 16, to the House Ways and Means Committee's Subcommittee on Health. "The almost complete absence of disease management services in the traditional Medicare plan is another striking indication of how outdated Medicare's benefit package has become," he declared.
It's hard to underestimate how big an opportunity modernizing Medicare offers the fledgling DM industry. CMS as a whole, which includes Medicare, Medicaid, and federal children's health programs, will spend $360 billion on health services this year. And Medicare's population, suffering from large concentrations of chronic illnesses, offers DM companies a mother lode of target groups.
Some 100 million Americans have a chronic illness, says the National Chronic Care Consortium. That number is expected to hit 157 million by 2020 — and most will be cared for under Medicare.
"It's the Holy Grail," sums up Al Lewis, who heads up the Disease Management Purchasing Consortium.
Cancer rates help illustrate the market potential. For private commercial clients, says Edmund Bujalski, CEO of LifeMetrix, you can expect to see the cancer rate average about 0.7 percent to 1 percent. With the aged population of Medicare patients, the rate is likely to be 10 times as high.
"Medicare has the potential to expand the market for cancer services dramatically," says Bujalski. Today, in the commercial market, it may add up to $400 million to $500 million. Add Medicare, says Bujalksi, it shoots up to $4 billion to $5 billion.
This month, Mike Cox, president and CEO of QMed, will begin his own Medicare crusade with a four-year demonstration project in coronary artery disease management in Northern California. About 2,000 participants will be identified and divided into two groups — one left unsupervised (the control group) and another to be managed by QMed.
Cox has no doubt about what's at stake here. Cardiovascular disease eats up about 30 percent of Medicare's budget. "It's a huge number," says Cox. "If you were to make a 10-percent positive change, that's several cruise missiles." But this isn't just about budgets, adds Cox. "Not only does the cost go down, but if the health status changes as well, then the citizens benefit."
Other demonstration programs include:
A high-risk congestive heart failure (CHF) program in Texas and Indiana that will be handled by CorSolutions Medical. The program includes home assessment, patient education, and physician reports.
Health Quality Partners is designing an urban and rural program that will provide education and coordinated services for a variety of chronic ailments.
And Quality Oncology, a subsidiary of LifeMetrix, is identifying cancer patients in Broward County, Fla., for a program coordinating care between a medical director and the patient's physician.
Incentives offered
More DM demonstration plans are being created for Medicare+Choice programs, with plan participants eligible for increased drug benefits. Participating health plans could earn a bonus for meeting quality goals for patients suffering from CHF.
Under a mandate from the Benefits Improvement and Protection Act of 2000, Medicare is also planning to create a new demonstration project that marries DM programs with outpatient prescription drugs for advanced-stage CHF, diabetes, and coronary heart disease. DM companies will earn a premium for coordinating care and be reimbursed for the cost of medications.
But there is a catch. Any DM company participating in the program has to offer the government a defined set of savings, and post a bond to guarantee performance.
Medicare isn't a complete novice in the field of disease management. In 1993, Congress called on health plans to demonstrate their ability to manage chronically ill kidney patients. As a result, Peter Crooks, MD, director of the Southern California Kaiser Permanente Renal Program, took on a population of Medicare patients suffering from end-stage kidney failure.
"The project was to really show that in a managed care setting, patients could have outcomes that were equal to, or better than, those in fee-for-service," says Crooks.
Kaiser Permanente was paid a capitated rate, with each of the 1,056 enrollees fitting into one of 11 payment "buckets," defined by a list of factors including age and the presence of diabetes. Independent evaluators at the University of Michigan were fed the numbers to crunch over the course of the three-year project.
Those numbers are all in now but not reported. That will come after Medicare signs off on the report to Congress by the end of this year, says Crooks, with peer-reviewed articles to follow.
"It wasn't a financial windfall," says Crooks. "But we were able to provide what the patients needed." Mortality rates were reduced, says Crooks, and patient satisfaction was high.
"We've now taken this successful model of care to the marketplace as Optimal Renal Care," he adds.
DM vs. bureaucracy
DM companies looking to get involved with Medicare patients for the first time may be in for some surprises.
"They tend to need a lot more," says Bujalski. In his Medicare program, a patient will be assigned a care manager, typically a trained oncology nurse who is available at any hour of the day or night and who will help coordinate treatments with primary physicians.
"Medicare patients are more apt to pick up the phone and just chat," says Bujalski. "Oftentimes, the decision maker may be a loved one. That adds more interactions."
But if patients may be more demanding, the client could prove even more frustrating.
Cox was cleared for his demonstration project a year ago, but QMed had to stay on hold until payment arrangements were finally OK'd. Says Cox: "It's the typical bureaucratic standard — which is time."
For all the bold talk among Medicare leaders, disease management companies expect to spend a lot of time sorting out the details of federal contracts.
"The top folks in Medicare, like King-Shaw and [CMS Administrator Tom] Scully and [Special Assistant to the Administrator] David Kreiss, are very authoritative on disease management," says Lewis. "But it's the middle level folks who can be a source of great frustration."
As one of several examples, says Lewis: "Some midlevel bureaucrat defines DM as prepaid health plans, because they put their fees at risk. It's ludicrous to say that DM is a health plan. Absolutely ludicrous. I'm sure when it finally makes its way up the chain, the top folks — who are highly informed and supportive of this issue — will immediately countermand it. Demonstration projects take a long time just to fill out the application. Left to their own devices, top Medicare officials would do a better job procuring as many health plans. But right now, there are just too many people involved, too many lifetime civil servants that just love micromanaging health plans and vendors.
"Leadership has to fast-track this stuff, put out bids, forget about these little pieces," adds Lewis, careful to praise senior-level staffers while expressing his dissatisfaction with career bureaucrats.
But any suggestion that the entire Medicare staff in Washington, D.C., isn't 100-percent behind King-Shaw — and the president's plans to reform the agency — or that the entire Medicare organization isn't proceeding with responsible speed can expect to draw some heavy fire from Medicare's big guns.
"There are very serious and intense discussions about these programs," says King-Shaw sternly. "I would encourage people not to question our commitment at any level. These are serious business discussions, so we need to do this judiciously, with skill and hope."
Some industry observers say that even under the best of circumstances, it will take a lot of patience to crack the Medicare market. Vince Kuraitis, a disease management consultant with Better Health Technologies, expects Medicare could take years rather than months before it moves beyond King-Shaw's lead and adopts DM as a regular partner.
King-Shaw has been careful to note that more than just potential savings is involved here. A skeptical U.S. Rep. Pete Stark (D-California) used his time on the subcommittee last April to question whether DM could really cut costs. "In the aggregate, the costs to Medicare will be the same or lower," King-Shaw reportedly told the congressman. But he conceded that sometimes the cost could go up, especially in cases where medical services were being underutilized.
Disease management has already come a long way in just the past few years, says Crooks, and all the trends indicate that DM's time has come for Medicare.
"My personal opinion is that it's the only way that we're going to improve care for the elderly," says Crooks, "especially with the challenges of ever-increasing pharmacy costs and bringing technology to bear."
---
Our most popular topics on Managedcaremag.com
---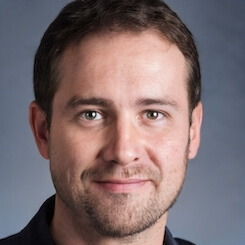 Paul Lendner ist ein praktizierender Experte im Bereich Gesundheit, Medizin und Fitness. Er schreibt bereits seit über 5 Jahren für das Managed Care Mag. Mit seinen Artikeln, die einen einzigartigen Expertenstatus nachweisen, liefert er unseren Lesern nicht nur Mehrwert, sondern auch Hilfestellung bei ihren Problemen.