Anew recommendation by the U.S. Preventive Services Task Force that primary care physicians screen all adult patients for depression shouldn't be a big drain on time and resources, the USPSTF says. Although the task force does not recommend a screening vehicle, it suggests that the procedure can be completed inexpensively and with minimal use of doctors' time.
The task force recommendations supercede its 1996 conclusion that no recommendation could be made for or against routine screening because of insufficient evidence supporting either choice.
To be effective, screening must be just one part of a comprehensive system assuring accurate diagnosis, effective treatment, and careful follow-up.
"The task force found, in 14 randomized trials over the last five years, that the best-quality studies showing the greatest effects of screening were the ones that had the most comprehensive systems in place," says Alfred O. Berg, MD, MPH, who chairs the USPSTF.
Because no two studies used the same system, the task force was not specific about methodology, Berg notes. "What we have tried to say is: Screen, have a system in place, and pay attention to the details of the system. It's kind of like disease management systems."
Evidence base
Susan Pisano, vice president for communications at the American Association of Health Plans, says that the new recommendations are "not causing our community great concern" in terms of cost or impact on premiums.
"I think there is some offset that occurs when you identify people with depression and treat them appropriately," she says, adding that "This already is the case where providers with whom health plans are dealing are screening for depression."
The USPSTF recommendation (its findings are often a starting point for National Committee for Quality Assurance HEDIS recommendations) is likely to carry weight with health plans. "Our community is solidly behind the recommendations because they are evidence-based," says Pisano. "In general, coverage and attention should follow the evidence. If the task force says there is evidence that this is important to do — as is the case with pap smears, blood pressure, and colon cancer screenings — it is basing its recommendations on science."
Two simple questions
Five to nine percent of adults who see primary care providers suffer from depression. Because depression manifests itself in disguised maladies, up to half go undiagnosed and untreated. The cost associated with depression is staggering: $17 billion annually in indirect costs associated with lost work days, according to the task force, in addition to the direct costs of increased utilization.
Although there is a wide range of formal screening tools, the screening process can be as simple as having patients answer two questions: "Over the past two weeks, have you felt down, depressed, or hopeless?" and, "Over the past two weeks, have you felt little interest or pleasure in doing things?" Patients can answer these questions on a screening form, as they do with routine health-history forms.
The Task Force found no evidence-based answer to how often screening should occur. "You might want to screen high-risk individuals more frequently," says Berg. This group includes those who suffered major losses, who may have had depression in the past, who may have a family history of depression, or who are substance abusers.
Anthem's Bid Latest in Blues Consolidation
The age of the "Super Blues" may be dawning, thanks to the consolidation of Blue Cross and Blue Shield health plans. That's the opinion of some experts after Anthem's $4 billion purchase of Trigon Health Care.
There are 43 Blues plans today, far fewer than what existed in earlier years.
Mike Taylor, a principal with Towers Perrin, tells Business Insurance magazine that "there's going to emerge three or four Super Blues" and Anthem will be among them.
The deal, to be finalized in three to six months, would make Anthem the largest owner of Blue Cross plans, covering about 10 million people in 10 states.
"Anthem is acquiring a very strong Blues plan that has a strong market share and has a good track record of earnings," Douglas L. Meyer, senior director at Fitch IBCA, tells Business Insurance.
Small Companies Seeking Caps On Premiums
Small-business owners in Michigan have released a survey that they hope will prompt legislation to prevent some health insurers from — in the business owners' words — "overpricing" policies.
According to a random survey of 300 small-business owners, 25 percent think rising premiums threaten their ability to stay in business.
The Small Business Association of Michigan likes legislation to require insurers to rate small businesses by employee age, gender, health status, and job — and then to set premiums accordingly.
Such changes would benefit Blue Cross and Blue Shield of Michigan, which insured 71 percent of the market for companies of 100 or fewer workers — but lost $400 million doing it. The insurer can offer only one community rate and is required by law to take all comers.
Calif. Blues Plan Says No Tiers For Hospitals
Citing strong opposition from hospitals, Blue Cross of California has abandoned its plan to separate them by copayment tiers. Hospitals say the use of differing copayments to identify them as high- or low-cost facilities gives the wrong impression about quality.
Report: Physicians storm Web sites to get information on formularies
Health plans are using the Internet more intensively to provide services to physicians as well as members. A study by Cap Gemini Ernst & Young shows a big increase over the course of a year in the number of physician hits on HMO sites to get information on claims status, clinical guidelines, and many other topics.
The authors, who examined use patterns for 78 health plan Web sites, found that the information that providers want most has to do with a health plan's formulary.
Health plans should ensure that the information they provide is up to date and presented in a professional manner, notes Cap Gemini. "Internet users generally access a variety of different types of sites, not just health care. As a result, they are comparing their experience to that on other Web sites, including some of the most sophisticated commercial sites."
Doctors turn to Web for health plan information
SOURCE: CAP GEMINI ERNST AND YOUNG, HOW HEALTH PLANS ARE USING THE INTERNET TO REACH CUSTOMERS, MAY 2002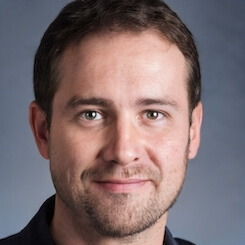 Paul Lendner ist ein praktizierender Experte im Bereich Gesundheit, Medizin und Fitness. Er schreibt bereits seit über 5 Jahren für das Managed Care Mag. Mit seinen Artikeln, die einen einzigartigen Expertenstatus nachweisen, liefert er unseren Lesern nicht nur Mehrwert, sondern auch Hilfestellung bei ihren Problemen.