In a highly regulated industry such as health care, it is just a matter of time before every component of the industry comes under scrutiny and review. Pharmacy benefit managers are taking center stage now. Currently, PBMs are either of great interest or of great concern to employers, pharmaceutical manufacturers, investors, legislatures, and regulators.
Advent of PBMs
It is well documented that prescription medications have accounted for an increasingly larger percentage of total health care expenditures in the United States. Yet, remember that until the mid-1970s, prescription pharmaceutical products were not usually covered by health care benefit plans. The advent of managed pharmacy and PBMs ended an era when most physicians made prescribing decisions without giving a lot of consideration to the cost of the drugs or the availability of less-expensive generic and therapeutic substitutes.
With health care premiums expected to rise as much as 13 percent this year, according to the Center for Studying Health System Change, and with prescription drug spending increasing 19.3 percent during the first quarter, according to Express Scripts, PBMs offer insurers and employers aggressive and rational management of the pharmacy benefit with the hope of avoiding an increase in long term-medical costs. To manage prescription drug costs, a PBM focuses on some or all of the following: discounts from manufacturers, pharmacies, and distributors; contracts with closed networks of pharmacies; formularies; prescription-benefit plans that meet the unique needs of a population; prescription-benefit claims processing; active drug utilization review; outcomes research; and disease management.
Historically, owning a PBM was a sensible business strategy for a pharmaceutical manufacturer. However, increasing scrutiny by federal and state regulators investigating alleged conflicts of interest and the prohibitions of the antikickback law have raised questions about the appropriateness of a business model that includes common ownership.
In January, Merck announced its plans to divest itself of its PBM, Merck-Medco. Many commentators applauded the news, arguing that the combination of the drug and managed care businesses has made less and less sense –and reminding investors that regulatory concerns have kept Merck from trying to use Medco to drive sales of its drugs.
Opposite perspective
In contrast, state legislatures have suggested that combining the business of government with the managed care industry indeed makes sense. A number of states, including Maine, have attempted to use the leverage of their Medicaid programs to extend a prescription drug benefit program to people who are not eligible for Medicaid. Some have enacted statutory programs, and legislation is pending in more than 20 states. At least nine other states, including Florida, Michigan, and Minnesota, adopted laws during the past year that either bar high-price drugs from their Medicaid programs or require companies to provide larger discounts. These models are currently the subjects of court challenges.
On June 28, the U.S. Supreme Court agreed to hear the pharmaceutical industry's case seeking to block a prescription drug program in Maine that could cap drug prices. Through its Fairer Pricing for Prescription Drug Act, Maine essentially planned to use its state Medicaid infrastructure as a PBM to demand discounts from manufacturers, then use the saving to subsidize drug purchases for 325,000 residents who have no prescription drug coverage of any kind. Companies that refuse to cut prices could find their drugs removed from the state Medicaid program. The state law also would let Maine impose price caps next year if drug makers do not comply.
Pharmaceutical Research and Manufacturers of America contends that the statute violates the commerce and supremacy clauses of the Constitution, and argues that federal law bars states from restricting Medicaid access to government-qualified drugs. The trade group also claims that Medicaid recipients would suffer if they could not obtain new drugs made by companies that refuse to discount their products.
Ironically, on the same day as the Supreme Court's announcement, PhRMA sued the federal government. The trade organization claimed that the government overstepped its authority when it approved a Michigan program intended to reduce Medicaid expenditures for prescription drugs. Under the program, most products in a given class that exceed the cost of a reference drug within that class are excluded from the formulary. Drug makers could keep products on the list by providing rebates to compensate for their higher prices.
PhRMA seeks to void federal approval of the Michigan program and asks the court to bar the U.S. Department of Health and Human Services from authorizing similar programs in other states. PhRMA argues that the Michigan program denies low-income patients access to prescription drugs they need, forcing them to settle for older, less expensive — and often less effective — medications.
Heed adage
The concept of aggressive management of prescription benefits has generally proven to be worthwhile in the commercial health benefit setting, so extending this strategy in a way that manages prescription costs for Medicaid beneficiaries and the uninsured also makes sense. In the face of the proposed programs in Maine and Michigan, however, PhRMA is understandably concerned about its business. It has, in turn, indicated that it may be willing to pull back from the lawsuits if the federal government were to issue workable guidelines on how states should be allowed to expand their Medicaid programs.
Regardless of the technical analysis of the constitutionality of these state programs, these cases will, if nothing else, spawn guidelines or court-implemented regulation of PBMs and — more than likely — greater regulation of prescription medications. What do they say? "Be careful what you wish for …"?
---
Our most popular topics on Managedcaremag.com
---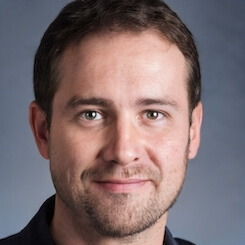 Paul Lendner ist ein praktizierender Experte im Bereich Gesundheit, Medizin und Fitness. Er schreibt bereits seit über 5 Jahren für das Managed Care Mag. Mit seinen Artikeln, die einen einzigartigen Expertenstatus nachweisen, liefert er unseren Lesern nicht nur Mehrwert, sondern auch Hilfestellung bei ihren Problemen.