Employers Mutual LLC had a lot going for it. Agents were lining up around the country to sell its health insurance policies for small companies. At least 22,000 people had signed on in short order. And it had a great name in the business. But there were a few problems.
The name really belonged to another company, Employers Mutual Insurance Co., in Des Moines. The agents were selling insurance that wasn't worth the paper it was written on. And those 22,000 workers? They didn't have any coverage. According to federal authorities, Employers Mutual LLC of Carson City, Nev., was a Ponzi scheme — it took money in but stopped paying claims months ago.
As state insurance regulators began to wake up to what was going on earlier this year, they issued a flurry of scam warnings and cease-and-desist orders. Regulators in seven states scrambled for whatever cash they could lay their hands on to pay outstanding medical bills, and consumers — many of whom were stuck with unpaid bills — were looking for new insurance.
This scenario is being played out from coast to coast. Companies with official-sounding names pop onto the scene, promising to offer individuals and small businesses health insurance at cut-rate prices. They enlist licensed agents to sell the product, offering a hefty commission package. And with premiums soaring, they're finding a ready and willing market.
"This is one of the larger and more vicious insurance scams that we've seen in the last 10 years," says James Quiggle of the Washington-based Coalition Against Insurance Fraud. "People are trying to find affordable coverage, and they're being sucked into these scams." The coalition estimates the number of victims in the hundreds of thousands, with tens of millions in unpaid hospital bills and stolen premiums.
"Just the size of it is frightening," says Texas Insurance Commissioner Jose Montemayor. "We've never been investigating so many phantom insurers at one time."
Texas has rooted out companies that once covered more than 20,000 people. Thousands more have been stuck with medical bills after companies in Hawaii, Kentucky, Colorado, Florida, Georgia, Nevada, Oklahoma, and Utah either stopped paying bills or found regulators hot on their heels. Some examples:
Investigators in Florida have been on the trail of NAPT, which the state says has been selling phony policies for three years.
In Georgia, the insurance department is picking up the pieces from OTR Truckers Association, one of several companies it has shuttered this year.
Nevada regulators have ordered TRG Marketing to stop selling insurance without a license. TRG has also been under investigation in several other states.
Pathology of a scam
Everyone experienced in health insurance recognizes the classic symptoms — seen 10 years ago when health care costs were out of control — repeated in the current crime wave. In the early 1990s, higher rates attracted a crowd of cutthroat scam artists. When managed care came onto the scene in a big way, the combination of tighter reins on soaring costs and long-term promises of lower rates kept the lid on the fly-by-night crowd. Now, amidst a new rate run-up that dwarfs anything seen 10 years ago, insurance commissioners are witnessing the rebirth of a swarm of unlicensed health plans.
"In a hard market," says Montemayor, who has moved to close six major groups in the last year and has probes under way on 20 more, "the pricing pressure finally got to the managed care plans. Every time you get into a market [with high premiums], they seem to jump in under alter egos."
Indeed, Montemayor explains, the state is finding itself up against several of the same rogues that flourished a decade ago — back in business thanks to a demand for insurance that leaves many people ripe for plucking.
One characteristic that sets these schemes apart: Most claim to be exempt from state supervision under the Employee Retirement Income Security Act of 1974, which allows employers, unions, and associations to create self-funded plans. But workers are being enticed by fraudulent operators to sign up for a sham association or union.
It's the small companies, sole proprietors, and others having a tough time making ends meet that fall prey, says Sara Waitt, Montemayor's senior associate commissioner for legal matters and compliance.
"It's tragic because people are so desperate for affordable coverage that they suspend their judgment and grab the first sales pitch that comes along," adds Quiggle.
Fighting fire with fire
The situation is so bad in Florida, Insurance Commissioner Tom Gallagher was spurred to reorganize a long-dormant committee to review and loosen small-group health insurance rules, so that legal insurers may offer competitive rates that can't be undercut as easily.
"When we passed the small-group law in '94," says Gallagher, "the law allowed for a committee to look at what should be the standard small-group plan for companies with 1 to 50 employees."
The committee hasn't met in eight years. Now, Gallagher has ordered it back to work, and he wants new rules that will allow health plans to spread the cost of insurance so that employees shoulder more expense through higher copayments. Smaller companies will have the chance to provide coverage with lower premiums, he says, and scam artists will find less fertile soil for their pitch.
Florida regulators have also gone after brokers' licenses, and are threatening agents with a new law that makes selling a fake policy a third-degree felony.
In most cases, says Fred Nepple, general counsel for the Wisconsin Department of Insurance, agents claim they were duped into participating. Just how much they knew, or should have known, about basic insurance law, though, is likely to trigger some heated arguments.
"That's probably the leading topic in every hearing for a disciplinary action for an agent," says Nepple, who chairs the National Association of Insurance Commissioners' ERISA committee. Putting scam artists out of business for good, he says, will require targeting unscrupulous agents, shutting down unlicensed companies, and issuing public alerts to enlist mainstream America in the fight. The topper, though, will come with a series of criminal prosecutions that put some operators in jail.
Federal prosecutions played a big role in freezing the last big wave, and this time around, Nepple expects even more prosecutions: "The Department of Labor has been investigating a number of these operations."
That's true, confirms Dennis Quigley, who heads up the DOL's field operations division in Washington. Labor has been directly involved in about 100 civil and 25 criminal cases involving unlicensed health plans of late.
What makes this new breed of unlicensed operation particularly virulent, he adds, is that these days, illegal operations find it easy to spread across the country.They're tough to nail.
"These outfits generally don't show themselves as being a problem until after the fact," says Quigley. That usually means that prosecutors may have to sort through anywhere from six to nine months of unpaid claims.
Until more is done to blunt the trend, insurance commissioners say new swindlers will continue to pop up — and some of the old players will start recycling the scam under a new name.
Says Montemayor: "As long as the well is producing, they'll keep on pumping it."
---
Our most popular topics on Managedcaremag.com
---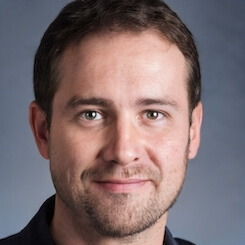 Paul Lendner ist ein praktizierender Experte im Bereich Gesundheit, Medizin und Fitness. Er schreibt bereits seit über 5 Jahren für das Managed Care Mag. Mit seinen Artikeln, die einen einzigartigen Expertenstatus nachweisen, liefert er unseren Lesern nicht nur Mehrwert, sondern auch Hilfestellung bei ihren Problemen.