Having employer-sponsored benefits does not guarantee good service. Differences in race, education, and income are also factors.
As employees at Kellogg, in Memphis, submitted to fingerstick cholesterol screenings and picked up health pamphlets at the cereal company's annual health fair last month, many also for the first time talked with on-site researchers about their race, ethnicity, and experiences with doctors as well as hospitals.
The questions, from a study launched by Kellogg and the Center for Prevention and Health Services at the Washington Business Group on Health (WBGH), are designed to gather evidence on whether people of different races get different quality health care, despite similar health benefits coverage.
The effort marks the entrance of employers into the debate on disparities of care, and will give companies data they need to begin addressing the problem, says Helen Darling, president of WBGH, an organization of 175 large employers, many of them Fortune 500 companies. The initiative could change the way companies choose the health plans and health care providers they contract with, she says.
For years it has been widely suspected, and in many cases proven, that minorities get poorer quality health care. Studies have found that minorities get fewer early interventions for certain conditions, for example, Darling says.
Hard to nail down
Reasons for differences in care are hard to nail down, though problems often arise when physicians and patients do not speak the same language or communicate differently due to varying cultural backgrounds. Lack of insurance for many Americans is also a major barrier to good health care.
But a study by the Institute of Medicine earlier this year made clear that while insurance status is the single biggest factor in determining whether or not someone is given good care, it is in no way a guarantee. And that worries employers.
"Data increasingly show that it doesn't matter if you have high income, high education, or good health benefits; disparities in health care really persist," says Julie Gonen, director of the Business Group's Center for Prevention and Health Services. "There is something deeper, more complicated, and important going on here. Our large employer members are concerned, because they are paying billions of dollars for health care for their employees. They want to make sure that all their employees are getting the best care. Their work forces are increasingly diverse, and they want to be certain that they are all healthy and productive."
A brave step
Employers working with WBGH have been looking at this issue for several years. About a year and a half ago, WBGH hosted a roundtable discussion on disparities and, when employers said they wanted to take action, began building advisory boards to steer a new program. Board members represent many large companies, including Texas Instruments, Delta Airlines, and IBM.
But Kellogg is the first company to query its employees and begin to gather data — "a brave step," says Britt Weinstock, who leads the Health Disparities Initiative for WBGH.
"While health fairs and health-risk assessments are common, what isn't common is to ask people about race and ethnicity," Weinstock says. "There is a lot of reticence to ask these questions, even though it is perfectly legal and they are doing it for a good purpose."
The only way to tell whether disparities are occurring is by asking such questions and then matching the information with employees' risk factors and clinical data, she says. WBGH is focusing on heart disease first. The IOM report, "Unequal Treatment: Confronting Racial and Ethnic Disparities in Health Care," cited statistics showing that close to 200 of every 100,000 African Americans die of heart diseases each year, compared with about 125 whites. Notes Joe Alberding, MD, vice president of global medical affairs at Kellogg, "We are not interested in trying to place blame for the disparities. We are interested in fixing the problem."
By the end of the year, about 3,000 employees from Kellogg and two other national employers will complete WBGH's survey, which will combine the results of cholesterol tests with information about race, heart-disease risk factors, and what kind of care an employee is receiving. Results should be available by spring, Weinstock says.
For employers, gathering data is just a start. WBGH is working with Pfizer and Pfizer Health Solutions to develop culturally competent educational materials about heart disease. According to Weinstock, that will include pictures that reflect the nation's diversity as well as clear, concise, and helpful information that is relevant to a multicultural audience interested in preventing heart disease. For example, information about how to eat more healthfully will include various ethnic foods.
Cultivating cultural competency
"In an increasingly diverse country and work force," Darling says, "we know that providers will also see the value of making changes to improve care. Patients will benefit, providers will benefit, as will employers.
"This is particularly important, as many minority groups suffer disproportionately from certain devastating and high-cost conditions, such as diabetes. It is in the collective self-interest to improve care and health outcomes by solving disparity problems. This will be an opportunity to demonstrate that some plans and providers are much better at dealing with different populations," she adds.
Physicians, too, are concerned about disparities and are looking for answers, says Yank D. Coble Jr., president of the AMA and a practicing endocrinologist. The AMA has published a resource guide for physicians on cultural competency.
Because the problem is so complex, it will be difficult for employers to find specific solutions, Coble says. "Medicine is very complicated. Physicians are dealing with individuals who have huge cultural and genetic differences in how they respond to illness and to treatment."
Employers also want to leverage their purchasing power to make sure that health plans and physicians treat everyone equally. "There is evidence that certain HMOs do a better job of dealing with minority issues," Darling says. Recognizing those plans, and paying them more, could encourage other HMOs to try to eliminate disparities, she says. "Our goal is to let people know which plans, institutions and physicians do a better job."
While physicians' main concern is improving access to care for the uninsured, the insured population faces many roadblocks to getting good care as well, Coble acknowledges. A lot of those barriers, however, stem from the short office visits and lack of continuity that have resulted from managed care, he says. "If physicians are only able to see a patient for a short period of time and only once before their policy changes, that does not allow physicians to be as helpful as they could be."
Employers can help by offering employees a choice of health plans that ensure continuity of providers, Coble says. A strong message from companies encouraging their workers to seek preventive care also will go a long way, he adds.
It won't be easy for employers to diagnose differences in care and come up with a cure, Darling agrees. "Part of the problem is that it isn't obvious. This is subtle and complicated. These people are not only well-insured but often are highly educated and live in affluent communities. There's no question there are problems. What we want to do is identify them quickly, drive solutions that seem to work, and then learn from that."
---
Our most popular topics on Managedcaremag.com
---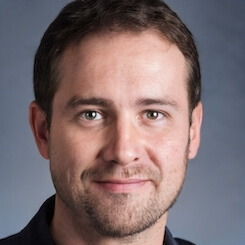 Paul Lendner ist ein praktizierender Experte im Bereich Gesundheit, Medizin und Fitness. Er schreibt bereits seit über 5 Jahren für das Managed Care Mag. Mit seinen Artikeln, die einen einzigartigen Expertenstatus nachweisen, liefert er unseren Lesern nicht nur Mehrwert, sondern auch Hilfestellung bei ihren Problemen.