COORDINATION OF CARE
These physicians have been on the job for several years, and evidence is mounting that they are one of the HMO industry's real success stories.
Occasionally an important and successful idea about managing care comes along. Stakeholders, including health plans, hospitals, and physician groups test the idea's viability, investing money and staff time in it and hoping to control costs and improve outcomes. Such is the case with hospitalists — physicians who manage inpatient services. Hospitals that use them have cut average costs and average length of stay (ALOS) by 13.4 percent and 16.6 percent respectively, according to an article by Robert Wachter, MD, and Lee Goldman, MD, in the Jan. 23, 2002, Journal of the American Medical Association.
Wachter, associate chairman of the University of California-San Francisco's department of medicine, is past president of the National Association of Inpatient Physicians (NAIP), a trade association for hospitalists, and chairman of the NAIP's National Advisory Board. He coined the term "hospitalist" in 1996. The theory underlying the hospitalist movement is that being at the hospital full time allows physicians to pursue process improvements that use tests and treatments judiciously, and to develop clinical pathways that shorten stays and improve outcomes. The NAIP estimates that there are 5,000 practicing hospitalists, of whom 55 percent are internists, 35 percent internal medicine subspecialists, 5 percent family practitioners, and 4 percent pediatricians.
Although the term hospitalist is only six years old, innovative physicians for years have been figuring out how to organize and expedite the many tests, procedures, and standing orders that constitute inpatient care.
Early experience
Minneapolis-based HealthPartners, a mixed-model HMO with 700,000 members and 50 medical groups, has had physicians managing inpatient services for 17 years. One HealthPartners Medical Group physician, Rusty Holman, MD, was named Hospitalist of the Year 2001 by NAIP. According to Gail Amundson, MD, HealthPartners' associate medical director, hospitalists are a natural fit for a model of a salaried staff paid by provider groups. "All of our doctors are attentive to productivity, and the hospitalists, who are internists, renal, pulmonary specialists and others, work on that model. They systematically improve care by removing the causes of variances," says Amundson.
HealthPartners hospitalists strive for continued process improvement. They've adopted a number of clinical pathways for conditions, such as pneumonia, CHF, pain management, abdominal surgery, and hysterectomy. They use published guidelines as well; working with case-review nurses, hospitalists in some groups have driven bed days down to 125 per 100,000 patients, versus 140 to 170 per 100,000. Hospitalists help develop pathways for use within their hospitals, seeking consensus before implementation. And hospitalists detect and respond to variability quickly; if a patient is on a three-day pathway, "falls off the pathway," and has to stay five days because of medical necessity, that's OK, too. "Having hospitalists means that progressive leaders are in charge of inpatient care," says Amundson.
Hospitalists also are an integral part of Downey, Calif.-based CareMore Medical Group, a full-risk physician organization with 85,000 members, 500 doctors, and 31 offices in Los Angeles and Orange counties. Donald Furman, MD, CareMore's director of medical affairs, explains that the organization has had hospitalists since 1993 as part of a comprehensive approach to treatment of the frail elderly .
A typical case: the hospitalist manages the case of an elderly woman with coronary artery disease, CHF, COPD, and adult-onset diabetes while she is in the hospital. The hospitalist also plans for her care after she has been discharged and returns to her apartment.
A team headed by a hospitalist and including a case manager, clinical pharmacist, and social worker "covers all the bases, from the hospital, to a skilled nursing facility, and then home," says Furman. The hospitalist also works with the patient's cardiologist and primary care physician, has the pharmacist re-review all medication, and phones the patient's daughter to give her an update on her mother's condition.
With the social worker, the hospitalist arranges for a housekeeper, coordinates transportation for medical visits, and makes sure the patient has a scale and someone to call the doctor if she gains more than 2 pounds (a CHF alert). The hospitalist might also make a home visit after hospital or SNF discharge, releasing the patient back to her primary care doctor when all systems are "go" at home.
The eight CareMore hospitalists have brought inpatient ALOS down to 2.8 days, versus 5.3 for the average Medicare stay, and have a 20-percent lower readmission rate. They have created proprietary guidelines for CHF, COPD, hip fracture, chest pain and stroke, studying published CPGs to incorporate elements that might improve care. "Being a hospitalists is one of the toughest but most thrilling and rewarding jobs in medicine," says Furman. "It's very cutting edge, life and death every day." Financially, he says, "We're thriving on Medicare managed care, our hospitalists share in the bounty of our medical group, and we love to take risk because we can handle it."
Some programs start with one physician especially skilled at managing inpatient care. In 1983, administrators of an academic pediatric practice at Children's Healthcare of Atlanta's Egleston campus recruited Joseph Snitzer, MD, from private practice to manage inpatient care. Corinne Taylor, MD, medical director of that facility, says, "He is such a fabulous clinician that doctors began admitting to him rather than just asking his advice. The service has grown for almost all general pediatric admissions and most complex coordination-of-care patients." The pediatric hospitalists contend with a variety of diagnoses. "The combination of constant availability and coordination of care definitely improves outcomes and reduces cost and length of stay," adds Taylor.
More recent initiatives
Hospitalist programs have gone beyond the big-city medical centers and physician groups where one expects to find them. Pitt County Memorial Hospital in rural eastern North Carolina saw ALOS and charges drop by 35 percent five months after implementing a hospitalist program in late 2001.
Clyde Brooks, MD, Pitt County's hospitalist program medical director, said the five hospitalists and a nurse practitioner relieved the burden of 23 primary care physicians who asked for hospitalists to manage their hospitalized patients. "All of the primary care physicians in our rural area are volume-stressed," explains Brooks. "Getting there for morning rounds and back later to discharge patients in the afternoon was difficult."
East Carolina University's Brody School of Medicine, Pitt County's medical school, employs three of the hospitalists, while two are paid by the local physician groups. "We are paying a market salary of $150,000, which the hospitalist billings would not cover," says Brooks. "We're willing to subsidize the hospitalists because of the huge savings in charges and length of stay they have accomplished." PCMH budgeted $951,000 for the program in 2001-2002, and is on track to recoup that and more.
As to the effects on the referring physicians' bottom line, by giving up hospital visits they surrendered an average of $25,000 in annual fees, far less than the $75,000 earned from more office visits. Clinically, the hospitalists have adopted clinical pathways for chest pain, unstable angina, CHF, COPD, diabetes, acute infection, pneumonia, GI bleeding, and stroke. They've improved discharge coordination with the referring primary care physicians and tightened ties with home health agencies and visiting nurses. The referring primary care physicians, Brooks says, are "thrilled and overjoyed. They have extended office hours and are generating much more outpatient volume." Patients are happier, too, not having to spend an unnecessary night in the hospital because their doctors couldn't get there in the afternoon to discharge them.
At Baptist Hospital in Pensacola, Fla., the hospitalist program begun in 2001 showed similar results. Baptist Hospital outsourced its program to Cogent Healthcare of Laguna Hills, Calif. Within a few months ALOS for patients managed by hospitalists was 1.3 days less than for other patients; cost for an episode of care dropped $1,100. Readmission rates were 6 percent after 30 days, compared with an overall hospital rate of 11 percent.
While hospitalists are proving their worth, there are some unanswered questions. The American Medical Association takes a cautious approach. Its policy statement says that making a hospitalist the physician of record must be voluntary and based on consent of the patient and his or her personal physician. "The AMA opposes any hospitalist model that disrupts the patient/physician relationship or the continuity of patient care and jeopardizes the integrity of inpatient privileges of attending physicians," says AMA spokesman Robert Mills.
In their recent JAMA article, Wachter and Goldman reported that although programs brought about significant reductions in hospital costs and ALOS, evidence on reductions in inpatient mortality and readmission rates was inconsistent.
Cogent's chief medical officer, Ronald Greeno, MD, counters, "If hospitalists go away, the length of stay and cost numbers will go back up. Perhaps you can't improve things dramatically after the initial impact, but you can continue to maximize efficiency and keep redefining what works."
Helping the uninsured
In addition to serving their employer's interests, hospitalists may provide care to the uninsured. Because hospitals provided $21.6 billion in uncompensated care in 2000, according to Families USA, some are turning to hospitalists to ease the crunch. Applying their expertise at getting tests and procedures done quickly in the ED and in med-surg units and acting as primary care physicians and post-discharge coordinators, hospitalists are adding efficiencies where every dollar counts. In tough economic times, adding salaried physicians to hospital and health plan payrolls may seem risky, but hospitalists, with their close attention to process improvement and evidence-based medicine, are delivering on their early promises.
---
Our most popular topics on Managedcaremag.com
---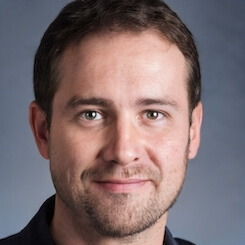 Paul Lendner ist ein praktizierender Experte im Bereich Gesundheit, Medizin und Fitness. Er schreibt bereits seit über 5 Jahren für das Managed Care Mag. Mit seinen Artikeln, die einen einzigartigen Expertenstatus nachweisen, liefert er unseren Lesern nicht nur Mehrwert, sondern auch Hilfestellung bei ihren Problemen.