QUALITY IMPROVEMENT
Leading-edge health plans and medical delivery systems are shelving their diverse interests in search of common methods of betterment.
As a group, they tend not to get into the fine points of Continuous Quality Improvement, Total Quality Management, ISO or Six Sigma. And more than a few avoid the word "quality."
"Too much baggage," they say.
They'd rather talk about process improvement, the customer experience, or corporate strategy.
They are leaders of health care organizations investing seriously in what most of us still refer to as quality improvement.
Many health care organizations first became interested in QI during the late '70s, the '80s and the early '90s. But accreditation standards changed, the industry became preoccupied with mergers and acquisitions, and most health care QI programs faded away.
Joseph De Feo, president and CEO of the Juran Institute (which teaches Breakthrough methodology and Six Sigma tools to corporate leaders), and Michael Stoecklein, manager of health care market development at the American Society for Quality (which administers the Malcolm Baldrige National Quality Award and offers training in Six Sigma and ISO) agree that we're seeing a second peak in health care improvement activity.
Maureen Bisognano, COO of the Boston-based Institute for Healthcare Improvement, senses "sea change in health care with respect to attitudes about using improvement methods."
Bisognano, De Feo, and Stoecklein believe that this time around, consumerism, rising health care costs, employer activism (especially the Leapfrog Group), a mature body of scientific literature about improvement, and better models of health care delivery will make improvement a prerequisite for survival — whether you are a provider or a payer.
At a conference in June, the Carlson School of Management at the University of Minnesota and its Juran Center for Leadership in Quality presented Fortune 500 CEOs, Treasury Secretary Paul O'Neill, and Michael Wood, MD, president and CEO of the Mayo Foundation.
Wood traced his organization's QI progress from 1982 ("somebody else's problem") to the present ("converging improvement on strategy"). He talked about two initiatives that have become part of Mayo's strategic planning process — improving customer service and reducing medical errors.
"We feel a sense of responsibility to do this for our patients," says Wood, "but it is also an important competitive strategy for Mayo."
Wood's predecessor, Robert Waller, MD, embarked on QI in the early '80s, and Mayo stayed with it. Carleton Rider, Mayo's continuous improvement officer, was central to those efforts.
At Mayo, TQM, CQI, ISO 9001, the Baldrige process, and Six Sigma all play a role, says Rider. "You can get obsessed with the methodology. The most important thing is having a strategy based on serving patients. The rest just becomes supportive."
Improvement is divided into three related activities: quality improvement (including process improvement, CQI, TQM, Six Sigma); quality control (audits, ISO 9001, statistical process control); and quality planning (new products and services).
Initially, IHI was also very focused on methods and tools. Participants learned about histograms, Pareto diagrams, and Ishikawa diagrams, but with little result. Around 1995, IHI shifted its focus to improving patient care.
"We never talk about TQM, ISO, Six Sigma, or any of that," says Bisognano. "We say we're going to improve asthma care, or we're going to make your ICU work better. We still use tools, but our participants learn aim-setting, testing, and measurement in the context of goals they set for their patients."
Right now, Mayo is focused on customer service, which has been described as "the battleground for this decade." As consumers make more health care buying decisions, the thinking goes, they will rely not on outcomes data but on surrogate indicators of quality: next-day appointments, short waiting times, professional staff, and attractive facilities.
Payoff at HealthPartners
The customer experience is also a high priority for Mary Brainerd, the new president and CEO of HealthPartners, a health care powerhouse in the Twin Cities and a participant in IHI's Pursuing Perfection initiative. Funded by the Robert Wood Johnson Foundation, Pursuing Perfection includes seven health care organizations that are committed to robust performance improvement.
"This is our top organizationwide initiative, to transform the patient and member experience in our medical groups, our clinics, our hospital and health plan," explains Brainerd. "If we improve our care but the patient doesn't think the experience is better, then we let down the people we serve."
HealthPartners can point to substantial health-status gains as a result of its improvement work prior to Pursuing Perfection. Redesigned care processes that include group visits, telephone support from HealthPartners's Center for Health Promotion, and comprehensive patient risk-factor data at the point of care are achieving target measures in hypertension, LDL cholesterol, and HbA1c for members with diabetes and heart disease.
"It's the system, stupid," says Brainerd, using a CQI buzzphrase. "It's not only technology. It's also people and behaviors."
To achieve breakthrough systemwide improvement, HealthPartners' focus has shifted away from CQI — which made it easy to pick apart individual areas instead of the entire system — and toward Six Sigma, which is designed to integrate organizational goals into a systemwide improvement effort that becomes a culture.
"CQI and Six Sigma have been helpful, but we don't adopt anything wholesale," Brainerd says. "We like to have a common language and tool set, but using them creatively is part of the challenge."
TQM and CQI are mainstays in health care improvement initiatives. ISO 9001 certification is making inroads, especially in hospitals, and Six Sigma is just starting to become an improvement goal in health care, as is the process leading to the Baldrige National Quality Award.
"TQM and CQI are the underpinnings of what we do," says Robert Colones, executive vice president and COO of McLeod Regional Medical Center, an integrated delivery system in Florence, S.C., a Pursuing Perfection participant. "We use basic tools — histograms, flow charts, and force-field analyses — as needed to determine root causes and to analyze data for problem identification."
McLeod's improvement teams tackle four clinical and four nonclinical projects a quarter, using a CQI- and TQM-based improvement methodology adapted from a nearby quality-award-winning General Electric plant. McLeod hospitals have achieved impressive decreases in mortality, readmissions, bed days, complications, and costs.
"Quality really does lead to lower cost and better outcomes," says Colones.
Persuading payers of that is part of Whatcom Community Health Improvement Consortium's Pursuing Perfection project. Formed in 1996, the consortium consists of St. Joseph Hospital in Bellingham, Wash., a primary care group, a multispecialty group, a cardiology group, a senior citizens center, and a clinic that serves low-income and Medicaid clients.
The consortium hopes to demonstrate that the Improving Chronic Illness Care model, developed by Ed Wagner, MD, and funded by RWJF, results in better outcomes and lower costs for patients with diabetes and congestive heart failure. Because the ICIC model relies on more nurses and fewer office visits, it works only if payers redesign their compensation mechanisms. Part of the consortium's Pursuing Perfection grant pays for two CQI facilitators and a trainer to form care teams and redesign care processes in each of its member organizations.
The consortium has an impressive history of improvement — but it wasn't always smooth sailing.
Theory and practice
"We got way into the technique and technology of QI, and we would have been better off just getting key measurements," says Marc Pierson, MD, the consortium's founder and vice president for clinical information and process improvement at St. Joseph. "We got the cart in front of the horse. The glitzy complicated tools are what you get about the fourth or fifth round of QI, not the first."
The Kaiser experience
Kaiser Permanente, too, has a history of adopting and implementing a quality-improvement mindset. CQI and TQM training, initiated by former CEO David M. Lawrence, MD, MPH, shortly after he took office in 1991, established systemwide literacy in the methods and tools of improvement.
Developed by Kaiser Permanente's Care Management Institute, evidence-based guidelines for diabetes, heart failure, coronary artery disease, asthma, depression in the elderly, and chronic pain are accessible to Permanente Federation physicians through its clinician intranet. Disease registries provide comprehensive data on members and performance feedback to physicians. KP's state-of-the-art clinical information system, which includes computerized physician order entry, is being rolled out in ambulatory settings in Hawaii and California.
"People here are fairly comfortable and fluent using these approaches," says Jed Weissberg, MD, associate executive director of quality and performance improvement for the Permanente Federation, "but we no longer have cult-like devotion to Juran or Deming or anyone else. We have taken what we find useful from all of these approaches for our day-to-day tool set."
It's difficult to put a price tag on QI, but the case for improvement becomes more compelling every day. There's the human cost of avoidable morbidity and mortality, not to mention the economic cost. "Reducing the Costs of Poor Quality Health Care Through Responsible Purchasing," a June report by the Juran Institute and the Severyn Group for the Midwest Business Group on Health, estimates that administrative inefficiencies, together with overuse, underuse, and misuse of clinical services, waste 30 cents of every health care dollar.
The Baldrige National Quality Award, the most coveted quality award in the U.S., now has a category for health care organizations. If current trends continue, perhaps we'll soon have a winner.
---
Our most popular topics on Managedcaremag.com
---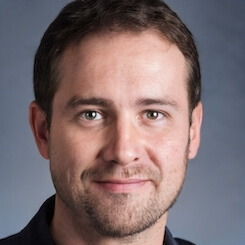 Paul Lendner ist ein praktizierender Experte im Bereich Gesundheit, Medizin und Fitness. Er schreibt bereits seit über 5 Jahren für das Managed Care Mag. Mit seinen Artikeln, die einen einzigartigen Expertenstatus nachweisen, liefert er unseren Lesern nicht nur Mehrwert, sondern auch Hilfestellung bei ihren Problemen.