More consumers on HMO and integrated-system boards might not bring the benefits that advocates expect, yet some plans do find them helpful.
When she became a retiree, Jean Jantzen never thought she'd have to fly home from a truncated vacation to take care of a pressing corporate matter. But earlier this year, Jantzen — chairwoman of the board of directors of HealthPartners, a consumer-governed health plan and integrated care system in Bloomington, Minn. — got an urgent call.
"George Halvorson, our CEO, told me he was being courted by Kaiser Permanente, so I immediately flew home. We encouraged George to consider staying, but he ultimately made the decision to leave," Jantzen says. A HealthPartners member for about 20 years, Jantzen launched a search for a new CEO, and the board ultimately made a unanimous decision to hire the internal candidate, Mary K. Brainerd. "She's done marvelously well," says Jantzen, who is winding up an eventful two-year term leading the health plan.
From opinion to action
Across the country, other consumers have gained influential roles at health plans. In Michigan, Sandra Baumchen answered a high-end "help wanted" ad in Health Alliance Plan's newsletter and was elected to the board of directors. In Seattle and Los Angeles, consumers who started out voicing their opinions have worked their way up the committee ranks to win seats on governing boards as well.
Participating on boards and committees with physicians and health plan executives, these consumers are making a difference, health plans say. Their ranks are unlikely to include Joe Sixpack, however: They may be representative of consumers in some way, but they are hardly typical consumers.
They can bring a real-life perspective to decision-making and tend to focus discussions on such topics as accessibility for people with handicaps, timely access to physician appointments, alternative medicine, and clear and understandable communication materials for members. They often have a say when fellow members appeal coverage decisions, and they monitor member satisfaction surveys to look for problems they can help solve.
"This allows members to have representation at the highest level of the organization," says Baumchen. Again, she is not your average consumer. Baumchen is vice president for planning and marketing at Bon Secours Cottage Health Services, a two-hospital health care system in Grosse Pointe, Mich., as well as a Health Alliance Plan board member, where she does not wear her Bon Secours hat. "So when the insurer is setting the strategic goals for the organization, members can make sure that what is important to them is included."
But it's often difficult for consumers to make meaningful contributions, even at the board level and especially if they are outnumbered, consumer advocates say. Plus, consumers who take health plan positions can be viewed as turncoats, unable to represent other members' interests because they've become part of the system, says Marjorie Swartz, a Sacramento, Calif., lawyer who works on health care issues with a coalition of consumer advocacy groups, including the Western Center on Law and Poverty, the California Pan-Ethnic Health Network, and Consumers Union.
"Having a consumer representative on a board of directors does not strike me as consumerism at all," says Greg Scandlen, a senior fellow in health policy for the National Center for Policy Analysis, a Dallas-based public policy research organization. "In fact, it's just the opposite. It misses the point. There is no one person who could represent consumers, because every consumer has unique demands, requirements, and resources."
Yet consumer participation, which has roots in the early days of managed care, has survived and evolved. Historically, the federal government and many states required HMOs to reserve one third of their boards for consumer representatives. In many cases, those requirements have expired and have not been reinstated, according to Peter R. Kongstvedt, author of The Managed Health Care Handbook.
"HMOs originally were viewed as not-for-profit health care delivery systems. Part of the deal was community involvement," he says. "As some HMOs evolved into for-profit entities and became much more like health insurance companies, that provision no longer was seen as integral. Such laws were replaced by more up-to-date legislation and regulations." What consumer participation laws remain can be found in quality-management sections of managed care legislation, says Rachel Morgan, a senior policy specialist in the Health Policy Tracking Service of the D.C.-based National Conference of State Legislatures.
In 2000, 16 of 42 states with Medicaid managed care programs still required health plans to have consumers on their boards — down from 1998, when 20 of 45 states with Medicaid risk programs required health plans to have consumers on their boards, according to the National Academy for State Health Policy, a not-for-profit organization based in Portland, Maine.
Not-for-profit, community-based and Medicaid health plans remain the most likely to foster consumer participation. Some health plans, such as Group Health Cooperative in Seattle, were built on the idea that consumers would govern the organization. Group Health's board of trustees entirely comprises enrollees, who also sit on all executive committees, including finance, credentialing, and quality assurance.
At Health Alliance Plan, a third of board members are elected by enrollees. "The big advantage, as you watch it operate, is that it is a way of closing an accountability loop at the governance level," says Jack Ebeler, president of the Alliance of Community Health Plans, a Washington-based trade group of not-for-profit health plans.
All health plans should consider getting consumers involved at the board level, says James M. Mead, president and CEO of Capital Blue Cross in Harrisburg, Pa. The insurer supports a consumer advisory council, and the council's president sits on Capital's board of directors.
"As a CEO, everything you hear is filtered two or three times before it gets to you," says Mead. "It is really helpful to be able to sit down with customers and hear what is on their minds."
Difficult to find
Things differ on the for-profit side. A look at several regional and national health insurers and managed care companies — including Aetna, UnitedHealth Group, Cigna, WellPoint Health Networks, HealthNet, Humana, Oxford Health Plans, and PacifiCare — did not turn up a single board member as a consumer representative.
It's not a priority for insurers that have to think about shareholders, says Nathan Kaufman, senior vice president for health care strategy at Superior Consultant in Southfield, Mich. "The biggest trend in the HMO world is the conversion of HMOs from not-for-profit to for-profit companies. And while most HMOs have sympathy toward consumer and provider issues, their primary focus is on generating healthy growth and a strong financial performance. Input from consumers on governing boards is barely on the radar screen."
Yet consumer representatives could be useful as for-profit health plans look toward the future, Kaufman concedes.
"To wrestle with escalating medical costs, HMOs are raising premiums by double digits and increasing the financial responsibility of the patient. You can only do that for so long until the employers can't afford the premiums and the patients can't afford the copayment," he says. "So, having consumers available to provide input may give health plans a sounding board for coming up with alternative ideas, such as restricting care or asking, 'Would you rather pay $30 for a copayment for drugs or have a tiered environment where you pay $10 for less expensive drugs and $40 for higher-priced drugs?'"
How effective?
But when consumers take part in health plan governance, do they make a difference?
While some health plans have consumer seats on their boards of directors, measuring their influence isn't feasible, says Margaret O'Kane, president of the National Committee for Quality Assurance. For that reason, the NCQA does not require consumer participation in governance for accreditation.
"This is a confusing area," O'Kane says. "We've seen a range of use of consumers — some of it meaningful and some of it not very meaningful. We don't have any formal way of understanding how much a person in a so-called consumer seat actually represents consumers. How much are one or two consumers on a 10- or 15-person board really going to drive that agenda, especially if they are surrounded by high-powered executives and doctors?"
Health Alliance Plan's Baumchen has seen consumers bring change. Early on, Baumchen, now in her third three-year term on the Detroit-based insurer's board, wanted better access to physicians. She and other consumers on the board brought attention to the issue, and they worked with the plan and its providers to make sure that ill people could get in to see their doctors, rather than have to go to the emergency room. In 1993, 54 percent of Health Alliance Plan members surveyed were "very satisfied" with the ability to get medical care when needed. By 2001, that had risen to 76 percent. Having consumer-elected members on the board "has clearly made a difference," she says, "and "we've seen great strides on the access issue."
Another area on which consumer members have focused has been the clarity of communication materials for members, she says. When Health Alliance Plan discontinued a program for Medicare members in one region, for example, many beneficiaries didn't understand that they had the option to go back into the regular Medicare program. "People on the board, particularly the member representatives on the board, told the plan that if something like this happens again, they will have to have a better and more timely communication plan. Seniors felt that they were being left high and dry with no options. They did have options, but it was up to Health Alliance Plan to inform them of that in a better manner."
That kind of insight is invaluable. Consumer-elected board members review all materials the insurer sends out to new members and have helped the plan streamline internal processes over the years — by using common sense, Parker says. Consumer board members also have guided the company in designing alternative medicine programs and improving coverage for women's health issues. "We have some of the best benefits related to coverage of women after mastectomies," she says. "It is no different than if you were running Nike. The closer you get to the consumer, the better you are as an organization."
At L.A. Care Health Plan, a publicly funded Medicaid plan serving 800,000 Los Angeles County residents, consumers participate in various ways, from attending public meetings to serving on 1 of 11 regional advisory committees. "It gives them a chance to express themselves to an organization they typically don't have access to, and it allows us to be more responsive. It gets us closer to ground level, where services are delivered," says CEO Howard A. Kahn. In one case, members voiced a need for a certain medication that was not covered by the plan. The issue went up the hierarchy to the board level, and the formulary was changed.
The regional committees also elect one of their members to the health plan's governing board. Recently, the consumer-elected board member was having trouble with some emergency room claims and brought the experience up in a board discussion. "He brought a real-life example to the board," Kahn says. "It increased the intensity of our attention on that issue. You don't get that from an administrator talking."
Consumers do a good job of getting points across to legislators as well, Kahn says. Each year, L.A. Care takes a group of its members to Sacramento to speak with state lawmakers. "It gives us a strong and more authoritative voice in state government," says Kahn.
Yet the trouble is that consumers speaking for health plans no longer speak for consumers, says Swartz, the lawyer who works with advocacy groups in California. "We have had objections to legislation that health plans have proposed, and they bring in their consumer representatives to talk about how wonderful the plan is and what a good idea this is. Consumer advocacy groups are always on the other side. Health plans bring consumers in when we are opposing what the health plans want to do. They pay to fly the consumers to Sacramento. They are paying their expenses. Legislators don't consider that the consumer voice."
Lynn Kersey, executive director of Maternal and Child Health Access, a not-for-profit agency that works with pregnant women and families, served as L.A. Care's first consumer advocate representative for one year, starting in September 1996. "There was a lot of pressure to lobby for bills that L.A. Care was in favor of," she says. But Kersey declined to talk with legislators on the health plan's behalf, and she says serving on the board was tough. "The odds were really against us. There were more hospital representatives, industry representatives, and provider representatives. There was one consumer and one consumer advocate. You become sort of the lone voice a lot of the time."
Yet as L.A. Care took shape that first year, Kersey was voicing her thoughts on such issues as how communication with members and complaints would be handled. Plus, she could bring top-level information to the community. "The most positive aspect of being on a board is the chance to give an opinion on what's happening on the inside and then get information to other groups. I could get information to legal services groups, to consumer groups, and to consumers countywide at meetings I attended."
Having even one consumer on a health plan board is important, Kersey says, "as limited a role as that person might play." Still, Kersey adds her agreement with Swartz that consumer representatives do not represent the typical consumer.
The bigger picture
At Group Health Cooperative, the board members are all consumers. Yet Pegge Till, a Group Health member who chairs the board of trustees, acknowledges that a paradox exists when a consumer takes on a key role within a health plan. Till, who is retired from a government education post and runs her own small consulting company, began working in member governance at Group Health more than 20 years ago. In one of her first positions, she demanded funding for meeting space for the medical center council she cochaired. The budget was tight, and the board was being sticky about the money, she recalls. She didn't give up, and eventually got the funding, but she now realizes that the board trustees had a lot to consider.
"When you've been a member of a committee and then you are suddenly the trustee, you get a different look at it. Where you stand depends on where you sit. That different perspective is what you always have to keep in mind, because, in effect, the trustees are playing both a consumer involvement role and looking at the overall stewardship of the organization.
In steering the organization, she and other board members always keep fellow consumers in mind, she adds. "Board members are really concerned about what we are doing. We are taking people's money to provide them with health care and constantly making decisions about the best use of those limited dollars."
A board's main responsibility is hiring and firing the CEO. Having consumers like her and HealthPartners' Jantzen in that position, Till says, "is a big deal."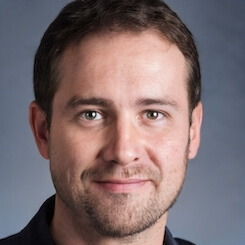 Paul Lendner ist ein praktizierender Experte im Bereich Gesundheit, Medizin und Fitness. Er schreibt bereits seit über 5 Jahren für das Managed Care Mag. Mit seinen Artikeln, die einen einzigartigen Expertenstatus nachweisen, liefert er unseren Lesern nicht nur Mehrwert, sondern auch Hilfestellung bei ihren Problemen.