A new urgency means that tiered formularies and higher copayments will become even more widespread, a recent survey indicates.
MANAGED CARE 

November

 

2002

. ©MediMedia USA
A new urgency means that tiered formularies and higher copayments will become even more widespread, a recent survey indicates.
Frank Diamond
Senior Editor
The nation's employers want to continue to force workers to take a more active role in the battle against soaring prescription drug costs, according to a recent online survey of human resource and benefit executives. For small employers, that will mean pushing employees onto three- or four-tier formularies. For large employers, it means a renewed effort to educate employees about the price of medications, with such education almost certain to include cost-shifting in the form of larger copayments.
"Large employers [more than 1,000 employees] are 26 percent more likely to pump up employee-education efforts on drug costs and benefit choices than are their smaller counterparts," says Forrester Research, which recently conducted the survey of 84 executives. On the other hand, one-third of smaller companies "will implement three- or four-tiered formularies in the next plan year…."
Many larger companies, as the survey notes, have already taken this step. They now want to make formularies more effective. Fifty-six percent of big employers plan to increase copayments for nonformulary drugs, compared to 45 percent for smaller employers.
Perhaps the most important finding, says Bradley J. Holmes, a Forrester analyst, is that 85 percent of those surveyed vow to take some kind of action against pharmacy costs next year.
"Companies are shifting the burden to employees," says Holmes. "If you look at the emphasis on communications, on raising copayments for things that aren't preferred, and going to multitiered programs — that all says that they're really leaning on the employee to be more proactive, more engaged. That's significant."
Nearly half of all those polled plan to raise copayments for the nonpreferred drugs on their formularies. "Another 31 percent will move to either a three-tier or a four-tier formulary, which will discourage use of nonpreferred drugs with progressively higher out-of-pocket charges," says the survey. "The most aggressive 8 percent of respondents intend to pare back the number of drugs on their formulary list."
As Holmes puts it: "I just think employers are now sort of putting their money where their mouth is when it comes to employee empowerment and using these copayment designs to very strongly reinforce to employees that they need to pay attention."
The survey also indicates that employers view their workers as the best line of defense against rising drug costs partly out of disillusionment with decisions providers and health plans have made.
"Employers overwhelmingly believe that employees should have a strong say in what their doctors prescribe for them," says the survey, adding that "only a fraction" agree with the statement: "Doctors do a good job explaining why they prescribe one drug over another."
"I think we've sort of come full circle where managed care tried to take care of those decisions in the simple copayments, essentially saying to the employees 'You don't have to worry about it,'" says Holmes. "'It's never going to cost you more than $10. All the care out there costs the same and all providers are created equal.' What I think they experienced is that managed care, while it had some successes, certainly didn't tame the beast. I think they're also skeptical about how good a job doctors could do even if they tried, because they are so time-constrained."
Helen Darling, president of the Washington Business Group on Health, compares the fight to control drug costs to a battlefield. "It's like trench warfare. You have to consistently look for every possible solution and every possible tactic and have a strategy at moderating the cost increases. There's solid evidence that employers who more aggressively manage their health benefits and health benefit costs in fact save money over those who do not — all things being equal."
All things are never equal — a reality that small employers must confront every year when shopping for benefit packages. According to the Census Bureau, many have given up.
The Washington Post reports: "The proportion of people who get insurance through their jobs dropped for the first time since 1993, from 63.6 percent in 2000 to 62.6 percent. This drop was almost entirely attributable to a decrease in employment-based coverage at companies with 25 or fewer employees. Coverage [of] workers at larger companies did not change."
Small companies set sights on building tiered formularies
Small companies, defined by Forrester Research as having 1,000 or fewer employees, are just as anxious as large companies about rising pharmacy costs. Many have decided to follow larger employers' lead by turning to three- or four-tier formularies for help.
Employers' pharmacy-management plans
SOURCE: FORRESTER RESEARCH
Employers trust workers to make pharmacy decisions
Employers are growing disillusioned with the pharmacy choices made by providers and health plans. So, whom do they trust? Remember, this is the information age. Maybe, when it comes right down to it, nobody is in a better position to make an informed choice than the worker.
SOURCE: FORRESTER RESEARCH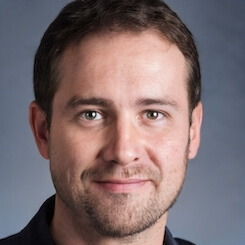 Paul Lendner ist ein praktizierender Experte im Bereich Gesundheit, Medizin und Fitness. Er schreibt bereits seit über 5 Jahren für das Managed Care Mag. Mit seinen Artikeln, die einen einzigartigen Expertenstatus nachweisen, liefert er unseren Lesern nicht nur Mehrwert, sondern auch Hilfestellung bei ihren Problemen.