Proponents tout personalized care and easy access, and imply superior health care. Critics fear "elitist"practices.
Hailed by some as an antidote for doctors frustrated with managed care and reviled by others as an elitist practice that benefits only the rich, retainer medicine is generating heated discussions across the country.
In a retainer practice — also called boutique medicine, VIP care, and concierge care — doctors charge patients an annual fee for around-the-clock access. Depending on the practice, fees can range from $1,500 to $13,000 for individuals and up to $20,000 for couples. The fee is in addition to any copayments, coinsurance, or deductibles the patient is still required to meet.
For the extra cost, patients receive personalized health care services, including same-day appointments, comprehensive annual physicals, home visits, accompaniment to emergency rooms and specialists' offices, and off-duty access to their physician via pagers and cell phones.
Doctors who participate in such arrangements say they are able to reduce their patient panels, allowing them to focus more on preventive care while working fewer hours and dealing with less paperwork.
Growing trend
Retainer practices first emerged in Seattle in the mid-1990s, and within the last few years, have appeared in several large cities on both coasts. Two independent franchises, MD2 (for MD-squared) in Seattle and MDVIP in Florida, are planning to expand to other parts of the country.
Dissatisfaction with the country's current health care system is driving both doctors and patients toward retainer practices, says Aaron Katz, director of the University of Washington's Health Policy Analysis Program.
"Physicians feel they are getting paid less to do more and are being told how to practice medicine by a variety of folks, including insurance companies and the government," Katz points out. "Consumers likewise feel the medical care system no longer meets their needs and creates barriers between them and their doctor."
Although not a proponent of retainer medicine, Richard G. Roberts, MD, JD, board chairman of the American Academy of Family Physicians (AAFP) and professor of family medicine at the University of Wisconsin Medical School, says such practices reflect how badly the country's current health care system is functioning.
"This really is symptomatic of a sick system that has very uneven coverage and physicians who are struggling," Roberts says. "What you're seeing for many of these doctors is such an overwhelming frustration with the current structure and financing of the system that, in a sense, they're bailing out."
However, Karen Ignagni, president of the American Association of Health Plans, bristles at the notion of retainer medicine as an indictment of today's medical care system. "This is about customization of services for high-income individuals," she says. "We should not confuse that with any kind of reform or step forward in terms of the health care agenda."
The prospect of customized service has broad appeal. One of the most oft-cited benefits of retainer medicine is that it allows doctors and patients to spend more time together.
"The ability to ensure continuity of care would be a great motivator for the patient and physician to try to develop some type of relationship that is more long-standing and ongoing," says Yank Coble, MD, president of the American Medical Association.
For doctors, a desire to break free from overloaded schedules and lead a more balanced life is another motivating factor.
"Many of these people are interested in being good, caring physicians, spending time with their patients and also spending time with their families," says William Golden, MD, chairman of the Committee on Ethics and Human Rights for the American College of Physicians/American Society of Internal Medicine (ACP/ASIM). "I think this is more an attempt to recapture time than to maximize profit."
Furthermore, proponents contend, if doctors have more free time, then they will be more likely – and able – to volunteer their medical services to community practices.
Potential problems
While the number of retainer practices and clients is not yet widespread, some argue that a growth in exclusive health care service contracts could limit access for other patients and deprive the overall system of much-needed professionals.
"We've seen a declining percentage of physicians who are accepting new patients, either Medicare or privately insured," says Paul Ginsburg, president of the Washington-based Center for Studying Health System Change. "If concierge medicine becomes very popular and starts involving a significant number of physicians, this could lead to a decline in access for the rest of the population."
Opponents also say such arrangements harm patients who are forced to switch doctors if their physician joins a boutique-style practice and they cannot afford to pay additional fees. Taken a step further, the argument against retainer medicine is that it will ultimately create a tiered health care system in which only the rich can afford high quality care.
A degree of tiering is not unprecedented. Even the AMA concedes that the United States has a history of offering certain patients, such as government and military employees and corporate executives, easier access to health care for convenience and timeliness.
Uwe Reinhardt, PhD, professor of health care economics at Princeton University, argues that the spreading income distribution in the United States has already led to tiered education, legal, and political services, so it is only natural that health care follows suit.
"What I find so ironic is that now that there's a little bit of health care tiering at the upper end of the income distribution, the middle class is all upset," he says. "But the middle class was never upset by the fact that there are 40 million uninsured people and millions of Medicaid patients who many doctors will not accept because the fees are so low. Isn't that boutique medicine?"
At the request of its members, the AMA's Council on Medical Services studied retainer medicine and issued a report at the association's annual meeting in June 2002. The report concluded that there was no evidence that such agreements adversely affect the quality of patient care or access to care, and that such practices "appear to have successfully met current legal and regulatory requirements." It did, however, recommend that the AMA's Council on Ethical and Judicial Affairs study retainer medicine's ethical implications.
Within the ranks of the ACP/ASIM, Golden says members have held preliminary discussions about the ethics of retainer medicine and will probably examine the issue further. "Like any system, there are concerns, because it does potentially reduce access and it could be abused and create a windfall profit," he says.
The ethics and legality of charging more for additional medical services has also gotten the attention of politicians. In May 2002, after members of Congress called for an investigation, Health and Human Services Secretary Tommy Thompson ruled that concierge practices are not illegal, as long as fees do not go toward standard medical care.
In October 2001, Sen. Bill Nelson (D-Fla.) filed a bill to prevent physicians who receive Medicare reimbursement from charging Medicare patients a separate fee. Cosponsored by four other Democratic senators, the bill is currently awaiting action by the Senate's Finance Committee.
The Centers for Medicare and Medicaid Services, the federal agency that runs both programs, says it investigates boutique-style arrangements as part of its ongoing monitoring program to make sure physicians' billing practices comply with Medicare regulations.
Managed care's role
Many blame managed care's restrictions and reimbursement practices for the growing interest in retainer medicine.
"This is a fairly strong critique of managed care as a notion," says Katz, of the University of Washington. "A number of years ago, we thought managed care was going to be the panacea, that it was going to control costs and, at the same time, organize health services so it would be easier for consumers to use those services. But this evolution of retainer medicine reveals that that just isn't the case."
Ginsburg, of the Center for Studying Health System Change, says that one way managed care organizations can counter retainer practices is by creating their own tiered system in which physicians and patients could choose to participate either in a low-fee tier that restricts choice of doctor, or in a high-payment tier, in which patients would pay an extra fee to visit specific physicians.
Some suggest that managed care organizations look at the development of retainer medicine as an opportunity to make changes of their own. "Maybe what these patients are buying is something that's highly valued by all consumers, and maybe managed care should look at providing what's being demanded," Katz says.
Lessons to be learned
Roberts, of the American Academy of Family Physicians, urges managed care organizations to pay more attention to the needs of family doctors, particularly since the industry faces a decline in the number of medical students who are electing to enter primary care.
"Primary care doctors are the backbone of the system, and managed care better do an adequate job of making sure that they are reimbursed," he argues.
In the long run, the AMA's Coble does not believe retainer medicine will have much effect on the overall operation of managed care.
"There's a wide diversity in terms of what managed care offers, the degree of physician involvement, and the satisfaction of physicians and patients," Coble contends. "This is just a response by some patients and physicians to how the system has evolved and the feeling that they can do it better."
Ignagni, of the American Association of Health Plans, points out that managed care's primary objective is to provide high-quality, affordable health care to all Americans, not just those who are wealthy.
"It's interesting to look at this trend against the top two issues that Americans have defined in health care," she says. "The first is rising cost. The second is the concern that they may lose their health care coverage. Boutique medicine does not solve either of those problems."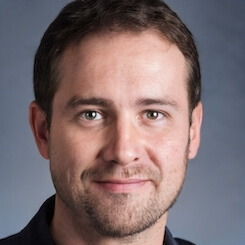 Paul Lendner ist ein praktizierender Experte im Bereich Gesundheit, Medizin und Fitness. Er schreibt bereits seit über 5 Jahren für das Managed Care Mag. Mit seinen Artikeln, die einen einzigartigen Expertenstatus nachweisen, liefert er unseren Lesern nicht nur Mehrwert, sondern auch Hilfestellung bei ihren Problemen.