Soaring malpractice insurance rates are thinning out provider ranks in at least a dozen states. Could access problems pose issues for HMOs in those areas?
When Donna Baver Rovito, a former broadcast journalist and wife of a general surgeon, agreed to become legislative chair of the Pennsylvania Medical Society Alliance, she never thought she'd use her training to prove the state was losing its doctors.
While at a forum in March, Rovito found herself standing next to a trial lawyer who claimed that statistics proved that doctors weren't leaving the state. "In Pennsylvania, medical licenses are good for two years," Rovito says. "Those kinds of losses won't show up for two years. This gentleman said there were more doctors in Pennsylvania in 2000 than in 1997. But this crisis began in 2001."
The crisis she speaks of is the loss of physicians in certain areas, due to the unprecedented upsurge in the cost of malpractice insurance. Pennsylvania is 1 of 12 states identified by the American Medical Association as being in crisis mode. Physicians, state medical societies, the AMA, and the American Association of Health Plans are among those who have been petitioning state and federal legislatures to resolve issues that contribute to the problem.
Without definitive action, several scenarios promise to play out in the crisis states. Many doctors will retire early, others will move to states where they can develop more affordable practices, while still others will leave the profession altogether. Entry-level physicians will tend to avoid states with higher malpractice rates. The net result: access-to-care difficulties that could make it difficult for health plans to knit together a sufficient provider panel in some areas.
Problems with access
In Rovito's case, the lawyer's contention that the medical society was using anecdotal evidence and false claims to support their arguments moved her into action. After the meeting, she e-mailed every hospital and doctor in Pennsylvania, every county medical society and their members.
"I sent out 500 e-mails saying we needed a list to prove that we're not just saying the sky is falling," Rovito says. "I got a lot of replies, made up a list, and e-mailed it back to those I originally written. Then I got five times that response when people understood what I was looking for and how I would use it. Now, I get about 10 or 15 e-mails a day from people telling me about doctors who are leaving."
Rovito also searches online for news stories, and has pieced together a more comprehensive view of the situation than most others. "Most surgeons in northeastern Pennsylvania are not accepting new patients. Many of them have malpractice policies that are being cancelled at the end of the year. If you have a gall bladder [problem] in Scranton, you have to go somewhere else to see a surgeon. Most obstetricians will not accept new patients. They're afraid that if they do that now and then lose their [malpractice] coverage on Dec. 31, they won't be available to carry pregnancies to term."
While her search shows that 800 of Pennsylvania's 35,000 physicians have left, closed their offices, or retired, Rovito says her list is incomplete. "It was culled from e-mail requests for information to hospitals, group practices, medical specialty associations, and independent physicians, as well as from newspaper and magazine articles. There is no central location to which departing or retiring doctors report their departure or to which hospitals report cutbacks. Some physicians have sought public announcement of their plight; most have left quietly."
Help wanted, nationally
Pennsylvania is not dramatically different from other areas of the country. James R. Gavin, MD, president of Morehouse College of Medicine, in Atlanta, believes that drastic changes in medical malpractice insurance rates has put the United States on the threshold of a physician work force crisis. "Doctors a few years away from retirement are making decisions to accelerate their departures. We cannot sustain this hit."
Where physicians are already scarce, this makes a bad situation worse.
"Medical liability truly is a crisis situation in West Virginia," says Helen M. Matheny, spokeswoman for the West Virginia Medical Association. "Unfortunately, patients are experiencing problems in getting access to care." The hardest-hit specialties, she says, are emergency care, neurosurgery, obstetrics, and orthopedics. Not coincidentally, she adds, "those are the main areas in which we are experiencing problems with access to care.
"Wheeling no longer has a neurosurgeon available at all times. The area has a physician who comes from time to time, but it's not full time. In other parts of the state, services aren't there. Patients have to wait longer to see specialists, and they have to drive farther or out of state."
States not operating in the AMA-defined crisis mode also are concerned. Some rural Delaware hospitals, for instance, are in the middle of, or have recently finished, major renovations and development of state-of-the-art treatment facilities. Physician recruitment has been a high priority, but skyrocketing medical malpractice rates could jeopardize those efforts.
"At present, it hasn't affected our ability to recruit and retain physicians," says Tom Brown, vice president of corporate development at Nanticoke Memorial Hospital in Seaford, Del., "but it is conceivable that this could happen if the medical malpractice issues aren't resolved."
Threat to MCOs
The issue of reduced access is, perhaps, one of the bigger threats to managed care organizations. In July, the Department of Health and Human Services reported several malpractice-driven access problems in "Confronting the New Health Care Crisis: Improving Health Care Quality and Lowering Costs by Fixing Our Medical Liability System." To wit:
The University of Nevada Medical Center closed its Las Vegas trauma center for 10 days in July because its surgeons, no longer able to afford malpractice insurance, quit. The center reopened only because some surgeons became short-term county employees, thus capping their liability for noneconomic damages.
Twelve orthopedic surgeons in Frankford Hospital's three facilities in Philadelphia and adjacent Bucks County stopped performing surgeries after their malpractice rates nearly doubled in 2001.
In rural Putnam and Jackson Counties, W.V., the sole community hospitals have closed their maternity units because their obstetricians cannot afford coverage.
Cases such as these pose potential difficulties for health plans, says Geoff Freeman, director of strategic planning at the American Association of Health Plans. "Options for consumers would dwindle because there would be fewer people in the health plan provider directory. I don't think we've felt the problem on that level yet, but we are looking into that as we speak."
A second threat to third-party payers is the effect that higher costs for liability coverage have on physician and hospital charges. Ultimately, higher fees are reflected in contract renewals with health plans, which in turn, could pass those increases on to purchasers in the form of higher premiums.
"I don't think we've felt the full effect of the problem, nor have we identified the best solution," Freeman says. "Obviously health care costs are skyrocketing. Consumers need to know that there is a medical malpractice crisis, and at the end of the day, they pay for that."
The rapid increase in malpractice premiums over the past few years has revealed just how far out of control the situation has become.
In Pennsylvania, malpractice insurance premiums are inconsistent across the state. An obstetrician in Philadelphia, for instance, can pay more than $115,000 per year for malpractice insurance, while those located in other parts of the state will pay less. But even physicians who are willing to pay the premium may have a tough time finding a carrier.
The same is true in many other states. "Rates for physicians in some parts of the country are doubling and tripling," says Donald Palmisano, MD, a New Orleans surgeon and president-elect of the AMA. "In South Florida, some physicians were given bills for over $200,000 for one year's insurance. In Georgia, 40 percent of the hospitals face 50-percent increases."
What to do?
"It's getting tougher and tougher to afford and find insurance," says Chuck Moran, spokesman for the Pennsylvania Medical Society. "Those insurers still writing [policies] are usually writing new risk only if that doctor is moving into practice already insured. There are a lot of natural business decisions happening. When costs in one area go up and the revenue stream doesn't, doctors have to make cuts elsewhere. They defer purchasing new equipment, refrain from hiring additional staff, cut staff benefits, and in some cases give up or cut out part of the practice."
It's a complex problem that Moran acknowledges has no easy solutions.
Moran's group believes that laws putting a ceiling on noneconomic-based lawsuits, such as that which California adopted in 1975, would bring relief to health care providers. This assumes that once the law places a ceiling on damage awards, insurance companies will view the lower risk favorably and reduce their rates.
"Medical liability has a long tail," says Carol Brierly Goalin, editor of Medical Liability Monitor. "We're here thanks to a combination of factors. We started seeing rates going up in '99, then gradually in 2000 by more conservative companies."
But something new — million-dollar-plus jury awards — began becoming less and less of an aberration, if not common. Malpractice insurers failed to recognize this trend quickly enough to adjust their practices accordingly.
"Actuaries figuring ahead thought these huge awards were blips," Goalin says, "but they turned out to be a trend."
In previous years, Goalin notes, if insurers were close to breaking even on their investment returns, they were OK. That's no longer possible. When these companies are suddenly hit with huge claims, when there are no other financial resources to fall on, these companies fold.
Moran isn't afraid to lay blame elsewhere.
"Groups representing personal injury lawyers are not willing to take responsibility for their part in the problem. First they blamed medical errors, then they blamed the insurers. Now they're blaming the stock market. They are always deflecting this problem onto others.
"They are protecting their personal interests."
Physician responsibility
Gavin, at Morehouse, suggests that another need, in addition to tort reform, is at hand: for physicians to become better risk managers.
"Many physicians are not aware of their potential for litigation," he says. "Medical malpractice lawsuits are more often driven by poor communication and patients' expectations than by medical error."
Gavin suggests that physicians take continuing education courses that help them become better communicators with patients and learn to address patients' expectations effectively.
"We have continuing education for medical procedures, but we need more programs teaching communication with patients."
Health plans, meanwhile — to avoid the appearance of exacerbating the problem — must show that they are doing whatever they can to minimize the access problem for members. States and the Centers for Medicare and Medicaid Services, keenly aware of the issues, have been lenient so far, sources for this article say.
"We need to lower the awards," Rovito concludes, "and we need to get rid of frivolous lawsuits and roll-the-dice cases where every doctor who happened to be in the building the day the alleged injury occurred are named in the lawsuit. It costs $14,000 to defend them even when they are dropped from the case."
---
Our most popular topics on Managedcaremag.com
---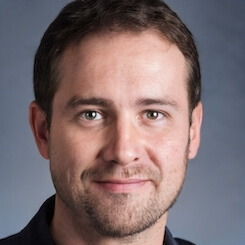 Paul Lendner ist ein praktizierender Experte im Bereich Gesundheit, Medizin und Fitness. Er schreibt bereits seit über 5 Jahren für das Managed Care Mag. Mit seinen Artikeln, die einen einzigartigen Expertenstatus nachweisen, liefert er unseren Lesern nicht nur Mehrwert, sondern auch Hilfestellung bei ihren Problemen.