For the past 20 years, the VA has labored at one of the most advanced electronic medical records in the country – and is giving the technology away. Private vendors object that it relies on outdated software.
It's "snow bird" season in Phoenix. They're easy to spot, driving in cars displaying plates from cold Midwestern states. And every winter, a large number of the veterans among these migrant retired folks find their way to the sprawling Carl T. Hayden Veterans Affairs Medical Center on the outskirts of downtown.
When they arrive, nurses and doctors have immediate access to their patient records — picking up right where their hometown VA left off. Each dose of drugs they receive is bar coded and distributed through a system that starts in the metal arms of a fine-tuned robot, and the VA's computerized patient-record system (CPRS) will automatically check for any potential adverse drug interactions. If the drug order was inadvertently duplicated, the system will flag the mistake. The electronic record integrates X-rays and lab work.
"That's where you reduce errors," says Betty Mims, RN, a clinical applications coordinator at the hospital, as she wheels a computer the size of a bar stool to a bedside. "It's very clear."
Mims is in a good position to know. The Phoenix VA has been the beta testing site for the Veterans Health Administration's (VHA) ambitious bar-coding program, a major leap toward the VA's goal of a fully automated clinical system. To stamp out deadly mistakes, more than 9 of every 10 prescriptions ordered by more than 100,000 VA clinicians each year are routed through a computerized physician order entry system.
20 years in the making
For more than 20 years, the VHA has been funneling dollars and a huge commitment of time toward making its CPRS, dubbed Vista (for Veterans Health Information Systems and Technology Architecture), one of the most advanced in the world. And by tapping the collective resources and talents of the nation's largest health care system — treating about 4 million patients a year in 163 hospitals and 800 clinics and other locations — the VA has built a system from the ground up that is widely lauded.
The Institute of Medicine — best known for its no-holds-barred approach to criticizing second-rate care in America — singled out the VA recently in a report on "Leadership by Example." An IOM panel was particularly impressed by the computerized system's "multidimensional" structure, says panel member Sam Ho, MD, chief medical officer at PacifiCare Health Systems. It puts patient records online in a confidential environment, also integrating primary care, X-ray records, pharmacy, consultations, and referrals.
Not everyone has joined the chorus of praise. Private software developers and analysts raise their eyebrows over what they see as a stale outdated operating system. A recent management shakeup driven by the secretary for veterans affairs cost the VHA its chief information officer and gutted its authority to pursue independent software development. And inside the agency, there is frank discussion about the monumental task that remains.
But the agency insists it is getting better. It has launched an initiative to create a next-generation system by 2005; a host of upgrades are being hacked out in VA centers nationwide; and senior tech officials inside the health care agency say they're on track to become completely paperless by 2010.
The VA had the inside track on developing the first comprehensive system, says Robert Kolodner, acting VA deputy CIO for health, by keeping its focus on the patient. "Health care in general started by automating the billing and reimbursements and not the core process of delivering care," he says. "The VA had the luxury in the '80s — funded only by appropriations and not allowed to do billing – to focus on core processes such as radiology and the delivery of care. And that's allowed us to develop a very robust information system."
The VA could also draw on an interdisciplinary group of providers — pharmacists, doctors, nurses and others at urban and rural hospitals and clinics — for project teams building new systems. They could give real-world advice.
But if there is one supreme lesson that the VA offers on the pursuit of an electronic medical record, says Ho, it's an unyielding commitment from the top to make it all happen — despite the cost or resistance from doctors or the hard work of constantly upgrading the system.
"Leadership is critical," he says. "The VA exemplifies the importance of a strong, focused, persevering leadership to overcome institutional inertia, cultural baggage, and political backlash. A system that is notorious for its resistance to change was transformed by leaders into a vanguard program."
"Underground railroad"
It almost never happened. Shortly after the VA focused on clinical automation back in the late '70s, says Kolodner, an anonymous letter sent to the VA's inspector general almost destroyed the effort. Its leaders were dismissed and the initiative stalled. For three years, a loose collection of information technology enthusiasts operated the "underground railroad" that unofficially kept exploring the technology. After that, the VA reactivated the program and the tech specialists came in from the cold.
And if you want to check out what they've done since then, you can buy it for lunch money. Developed with millions of dollars in public funds, it available for a nominal amount. But aside from a few foreign institutions and federal agencies, few vendors are willing to pay heed — or money — to the VA.
While the VA may be one of the oldest and most respected players on the clinical automation field, IT experts are quick to point out glaring flaws.
The biggest drawback seems to be that the VA program runs on an antiquated system known as MUMPs. "There does not appear to be a clear vision for where this product is heading. Most organizations seeking a CPRS are leery of MUMPs-based systems," says Thomas Handler, MD, a health care analyst for the Gartner Group. Most commercial vendors, he notes, use Oracle and Microsoft operating systems. "MUMPs is sort of a dirty word right now," he offers.
On top of that, each of the VA medical centers has tinkered with the program. "Each one has a slightly different flavor," says Handler. That makes it hard for each center to communicate data.
Some of the big private vendors have no problem discounting the VA's standing on the technology side. Asked if Cerner emulates the VA's work, Jack North, who heads up Cerner's public sector division, replies: "Ten years ago, the answer would have been yes. Today I would say no. They've fallen behind where technology is."
No tech support
But there's no real competition, says Handler. No client would want to install the VA system. You can get the code easily enough, but there isn't any of the hand-holding available from the VA that a client expects from a private vendor. Enhancements? You'd be on your own.
As it is, enhancements inside the VA have been designed in a scattered group of settings. And each center, Mims adds, is likely to have a mix of hardware that slows integration throughout the network.
For better or worse, the go-it-alone policy of IT development inside the VHA is being curtailed. In a major shakeup last summer, the VA's chief information officer — Gary Christopherson — was stripped of his authority to make independent decisions. Christopherson later resigned and Kolodner, a longtime VA veteran, took his place.
More recently, adds Mims, Washington is pushing standardization. And IT officials at the VA are quick to offer a frank assessment of shortfalls in their system. Fundamental changes aren't easy to make.
"The problem," says Mervin Myrvik, MD, assistant chief of staff in charge of informatics in Phoenix, "is that productivity really drops. These things just take longer."
At least, in the beginning.
Hunt, peck, and wait
Switching over to an order entry system forced experienced attending physicians to stop scribbling out orders for new prescriptions and type them into the system. Their computers often operated slowly, and frustration ran high.
Many of the older nurses, says Mims, refused to have anything to do with it. "Some just threw up their hands, said, 'I don't need this,' and retired."
But gradually, they both say, staff members have come to recognize that computerized systems operate more reliably, and that the up-front investment in time is paid off later — with interest — when they can read patient records and analyze tests at the patient's bedside.
"We aren't in any way denigrating the system we have, but we know it can be improved," says Kolodner. "We need to standardize the data across hospitals, and national standards are merging into a new information system architecture that allows us to change the system much more rapidly."
The current system is hard to modify, with an alteration at one end creating problems somewhere else. By redesigning the system to make it easier to change without toppling digital dominoes, they can eliminate the hiccups. New security software is being created and the VA is moving data into a single repository so it can be more easily retrieved and analyzed.
In Phoenix, Mims plans to buy pen-tablet computers that can be carried freely around the hospital, cutting the tether to the rolling carts that are now in use. And she's planning to study some of the new voice-activated systems to see if they can deliver the kind of reliability and efficiency that will safely free doctors from typing in information.
Better technology offers better solutions. And in the end, says Myrvik, there isn't an alternative. A comprehensive, nationally integrated computerized patient record system is essential to good care.
"There's no doubt this is the way it's going," he says, with unhesitating conviction. "Over the next 10 years it will just explode."
Something else for the snow birds to look forward to in Phoenix.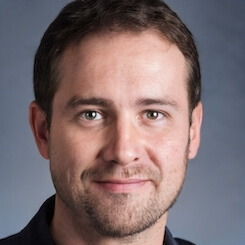 Paul Lendner ist ein praktizierender Experte im Bereich Gesundheit, Medizin und Fitness. Er schreibt bereits seit über 5 Jahren für das Managed Care Mag. Mit seinen Artikeln, die einen einzigartigen Expertenstatus nachweisen, liefert er unseren Lesern nicht nur Mehrwert, sondern auch Hilfestellung bei ihren Problemen.