Managed care organizations, concerned that the malpractice-insurance upheaval will thin provider panels and create access difficulties, are watching tort-reform efforts closely. Are we merely seeing the underwriting cycle at work?
When Mississippi Gov. Ronnie Musgrove called a special session of the legislature last September, a majority of lawmakers arrived in Jackson ready to offer physicians some kind of relief on liability premiums. There was plenty of motivation: The state was earning a national reputation as a mecca for big lawsuits and runaway juries. Angry physicians were threatening to bolt the state as insurers balked at new liability coverage.
It took some arguing, but the legislature agreed to cap physicians' exposure to noneconomic awards at a relatively modest $500,000.
The result wasn't what most folks expected. In December, malpractice insurers began to notify doctors that their premiums were going up 45 percent in 2003.
What gives?
Once the bill passed, says Hugh Gamble, MD, a thoracic surgeon in Greenville, Miss., and past president of the Mississippi State Medical Association, law firms started ad campaigns to get the word out that anyone interested in filing a suit needed to do so before the cap took effect. The courts were hit with a deluge of new cases, and actuaries began to assess the fallout that could be expected for years to come.
"The real beneficiary of tort reform to this point has been TV stations," Gamble says dryly. "This is better than an election year."
Physicians are making a bitter discovery: Tort reform is a two-edged sword. Not only can it hurt badly in the beginning, but the wheels of justice turn so slowly that it can take years before new laws stabilize rates. In at least two states, Mississippi and Nevada, doctors are working to reform the reform laws, claiming that the new statutes create legal gray areas or fail to protect physicians adequately — a recipe for more premium increases.
Meanwhile, some prominent consumer groups say the factors fueling premiums have little to do with lawsuits and warn that the storm surge of premiums hitting doctors is the result of a financial tsunami that sweeps through the insurance industry every 10 to 15 years.
"Do caps control rates?" asks Bob Hunter. "No." An actuary and the director of insurance for the Consumer Federation of America, Hunter has studied various attempts to control premiums, from the most extreme tort reform to minor tinkering. "I found no difference in rate change over the past 25 years," he says.
He first studied medical liability insurance during the Ford administration, when Hunter — then the federal insurance administrator — was asked to look into why physicians were hit by a wave of higher premiums. His second chance came in 1986-87, when another malpractice crisis squeezed doctors. This, now, is his third take on the subject. Every time, Hunter has seen the same factors fueling it all.
The scenario Hunter paints is reminiscent of what health plans experienced during the 1990s: Insurance companies keep rates artificially low for years just to win market share. As long as interest rates are high, that money can earn a hefty profit long before claims are paid out. Meanwhile, underlying inflation erodes the price structure. With medical liability insurance, the fuse can run out six to eight years after an insurer starts selling liability policies.
Finally, a point is reached when interest rates collapse and insurance companies have to hike rates suddenly to stop hemorrhaging money in payouts. Big companies find it much more convenient to blame lawyers and rogue juries than to admit they "screwed up," says Hunter.
Hunter would get agreement from Joanne Doroshow, a lawyer who heads the Center for Justice and Democracy, a public-interest group that focuses on the civil justice system. "In a hard market, doctors use these crises to get caps," she says. Her organization, which claims it has no ties to trial lawyer organizations, characterizes the push for caps as an "insidious public relations scam."
Says Doroshow: "Everybody knows it isn't going to help."
Maybe, maybe not.
"To a large extent, there is a cyclical process that is taking its course," says Cheye Calvo, an insurance specialist who's studied the tort reform movement for the National Conference of State Legislatures. And yes, he says, doctors did benefit from flat rates throughout the '90s.
But while Calvo agrees that caps are no cure-all, they can be a tonic if narrowly crafted and administered effectively over long periods.
"There's a correlation between states with caps and greater market stability," says Calvo. "Not so much reducing rates, but keeping the level of increases stable."
The AMA has singled out Colorado, Indiana, and California as examples. California's Medical Injury Compensation Reform Act of 1975, or MICRA, was the model for a bipartisan tort-reform bill that passed the House of Representatives Sept. 26. Despite President Bush's support for tort reform, a similar bill died in the Senate for lack of action.
The beat goes on
Meanwhile, the National Association of Insurance Commissioners reports that medical malpractice claims paid by insurers jumped 33 percent from 2000 to 2001.
"If we don't do something to control what's going on here, you'll continue to see uninsured rates going up, and access delayed and denied," says Rudy Manthei, DO, an ophthalmologist in Las Vegas. "If doctors can't afford to practice someplace, they're going to leave. And they are."
That was Manthei just before Christmas and several months after the state legislature passed a tort-reform initiative that could be described as more of a starting point than progressive legislation. Now he's heading "Keep Our Doctors in Nevada," a group that is urging legislators to go back and finish the job. At press time, political negotiations were spawning optimism that a happy medium could be reached.
Like many reformers, Manthei wants the state to get closer to MICRA, which created a $250,000 noneconomic damage cap. Nevada adopted a $350,000 cap — but with exceptions.
For example, Nevada's cap is per claim rather than per event. Families can multiply the claims for any single event. Manthei wants to see legal guidelines for setting up installment agreements rather than lump-sum payments. And he wants collateral insurance — outstanding policies that could be tapped to cover damages — factored in when assessing who has to pay for what.
As for the aftershocks of the new law: "Premiums have continued to skyrocket," says Manthei. "Insurance companies say it hasn't affected anything." It could be five to seven years, he estimates, before anyone can fully assess just how effective the statute can be.
In Missouri, meanwhile, physicians have had 17 years to see what caps can do. They aren't happy with the results.
When Missouri enacted its cap in 1986, the legislature added an annual cost-of-living adjustment. What started at $350,000 has risen to $547,000. Add a recent court ruling that allows for multiple caps on a single event, says C.C. Swarens, executive vice president of the Missouri State Medical Association, "and it destroys everything."
To Doroshow, cap adjustments for inflation are simply a matter of fairness. "To keep up with inflation, California's cap should be at least $850,000 by now," she contends. (Calvo pegs this figure at $822,000.) "The cap is worth about $90,000 in constant dollars. How cruel is this?"
Inflation or no, add Missouri to the list of states doing some California dreaming. "We will to try to get MICRA-type legislation adopted," says Swarens, who believes that caps are "probably the key ingredient" to stable premiums — "If you get an effective cap that's enforced and not expanded."
The controversy over liability caps will need time to play out. By all accounts, it may be even longer before physicians see a return to competitive rates.
---
Our most popular topics on Managedcaremag.com
---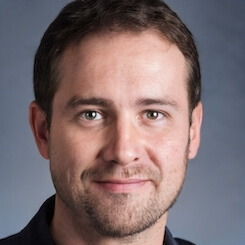 Paul Lendner ist ein praktizierender Experte im Bereich Gesundheit, Medizin und Fitness. Er schreibt bereits seit über 5 Jahren für das Managed Care Mag. Mit seinen Artikeln, die einen einzigartigen Expertenstatus nachweisen, liefert er unseren Lesern nicht nur Mehrwert, sondern auch Hilfestellung bei ihren Problemen.