Shared medical appointments improve patient access, enhance patient and physician satisfaction, and increase practice productivity, all without adding more hours to a physician's work week. There is even evidence that they promote better outcomes and lower overall costs of care.
We're not talking about support groups, patient education programs run by a health educator, group psychiatry sessions, or behavioral medicine. Shared medical appointments (SMAs) are a series of one-physician-to-one-patient encounters, with observers, which address the unique medical needs of each patient individually. The "observers" are other patients, spouses, and support persons in the group.
In a typical SMA, a physician is joined by a behaviorist (often a psychologist or social worker), and by her own nurse or medical assistant (MA). The physician alternately interacts with individual patients (while the behaviorist facilitates group discussion) and with the entire group. Patients ask questions or share information as they wish. Often, they talk about things they wouldn't bring up in a regular office visit.
"The biggest surprise was patient confidentiality," says Rajan Bhandari, MD, chief of neurology at the Kaiser Permanente Santa Theresa Medical Center in San Jose. "They reveal more about themselves than I would ever have known about them otherwise. They seem to really blossom when they're in a warm, empathic environment where they feel nurtured, supported, and not alone."
Bhandari and four colleagues have been conducting weekly drop-in group medical appointments (DIGMAs) for five years, inspired by the success of Kaiser nephrologists and oncologists. Neurology departments in eight of the thirteen Kaiser Permanente medical centers in northern California now use DIGMAs.
One of four types of shared medical appointments, the DIGMA model was introduced in 1996 by Edward Noffsinger, PhD, director of clinical access improvement at Palo Alto Medical Foundation. Patients with last-minute medical needs may go to a session without an appointment, although in practice, most patients in DIGMAs are there for scheduled follow-up appointments.
John Scott, MD, staff internist and geriatrician at the Kaiser Permanente Clinic in Hidden Lake, Colo., originated the shared medical appointment concept in 1991 with the cooperative health care clinic model for geriatric patients. Between 15 and 20 chronically ill patients, their physician, an RN, and an MA meet once a month for 90 minutes of group interaction and 60 minutes of private visits. The cooperative-clinic model is particularly well suited for disease management programs and specialty care.
"You can not take people with multiple medical problems and multiple medicines and address all of their issues in a 15- or 20-minute office visit," Scott explains. "The real benefit is that instead of pretending that patients who have been living with chronic medical conditions don't know anything about them, you actually involve them in the care-giving process."
A two-year study funded by the Robert Wood Johnson Foundation showed that patients participating in the cooperative-clinic model stayed independent longer and were more satisfied with their physicians and with their understanding of their medical conditions. Physician satisfaction also increased, while hospitalization and ER use decreased by 12 and 18 percent, respectively. Cooperative-clinic participants were 2.5 times as likely to stay with their physician and with Kaiser.
Scott also developed a disease-specific, cooperative-clinic model in 1995. In this model, as many as 30 patients meet with their physician, a health educator, and an MA as often as recommended by clinical guidelines.
Why do SMAs work so well? According to Noffsinger and Scott, the first thing patients experience in a group session is the "installation of hope." Whatever their diagnosis, patients are encouraged when they see others with similar or worse conditions. This is closely related to the "disconfirmation of uniqueness," a fancy way of saying patients in a group realize they are not alone with their medical issues.
In SMAs, the pace of care is more relaxed and patients get to see their doctor for 90 minutes instead of 10 or less. Finally, the information imparted by the physician and other members of the group helps patients manage their condition and allays anxiety. The list goes on, but it seems clear that "a lot of dynamics happen in a group setting that cannot happen one-on-one," as Scott puts it.
"We've just finished the first real study of the DIGMA, and we've found that 60 percent of the people who attend these things would prefer to have a group appointment in the future rather than a one-on-one appointment," says Scott. "It kind of flies in the face of everything you've been taught in medical school."
Physicians interviewed for this article all noted that their behaviorist teammates add value to the SMA. Paul Schoenfeld, PhD, thinks he knows what that added value is. He is director of the behavioral health department and director of the SMA project at the Everett Clinic, a 200-physician multispecialty group practice in Washington state, and also functions as the behaviorist in Everett's neurology and physiatry DIGMAs.
"Physicians focus on trying to make the best medical decision for a patient, but they don't really have the time, the space, or the training to help the patient with the stress, the psychological impact, and the life changes associated with having a chronic illness," says Schoenfeld. "Teaming a behaviorist up with a physician really helps the physician deal with the whole person. We've seen a dramatic improvement in patient satisfaction."
Promising results
Some Everett physicians who started DIGMAs have seen 10 to 15 percent increases in the number of patients who rate their visits as excellent. Everett Clinic plans to start one new DIGMA per month in obstetrics, allergy, gastroenterology and endocrinology, as well as physical-exam SMAs, the fourth type of shared medical appointment.
Noffsinger developed physicals SMAs in response to access problems specifically for physical examinations in the private sector, in the armed services, and in the VA system. The actual physical exams are done in private and take only a few minutes. As in the other models, it's the subsequent group dialogue where patients benefit and physicians gain tremendous efficiencies, seeing up to 3.7 times as many patients as they would otherwise in the same amount of time.
Physicals SMAs are segregated by sex and age. A typical group might be men over 50, where PSA tests would be on the agenda, or women over 45, who would be interested in issues such as hormone replacement therapy.
"I started these with some apprehension," says Palo Alto Medical Clinic family physician James Stringer, MD, whose patients are mostly men. He has been doing physicals SMAs for a year and a half and is starting weekly DIGMAs for follow-up visits. "I thought you'd have to be an entertainer type person, but you just talk to patients as you do in the exam room. They enjoy it and I look forward to it."
Mary Ann Sarda-Maduro, MD, an obstetrician-gynecologist at the Palo Alto Medical Clinic in Fremont, Calif., has been doing physicals SMAs with her obstetrics patients for two years, as have three of her OB-GYN colleagues. "I love doing them," she says. "I have them on Thursday mornings, and if I have a great SMA, I feel great for the weekend."
These days, anything that elicits this kind of enthusiasm from physicians is worth looking into. SMAs provide a welcome break from the treadmill of one-on-one office visits and the mind-numbing repetition that goes with them, make it possible to follow a patient more promptly and systematically, and can increase productivity.
According to Noffsinger, physicians are able to see (and bill for) at least three times as many patients in an SMA as they would with traditional office visits in the same amount of time. That productivity increase not only pays for the overhead, but yields net gains in revenue and time. Depending on how many office visits are combined into SMAs, several hours per week can be reallocated to seeing new patients or doing more procedures.
Noffsinger is widely published, and many smaller practices have implemented SMAs by referring to his series of 17 articles in the American Medical Group Association's Group Practice Journal. Successful implementation includes introducing the concept to patients, marketing, and training staff to promote SMAs to appropriate patients.
"The number one physician concern is, 'I'm too busy to start an SMA,' Noffsinger explains, "and that's exactly the physician who would benefit the most by having this efficiency engine in their schedule. The ideal physician to do an SMA is terribly backlogged, has access problems, doesn't see any way out of this conundrum, and is not getting home till 7 or 8 at night."
And if now seems to be an inconvenient time, consider what Bhandari hears from his colleagues about SMAs.
"The other chiefs of neurology in Kaiser Northern California, they all tell me the same thing: 'Raj, I wish I'd started earlier.'"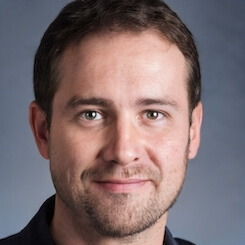 Paul Lendner ist ein praktizierender Experte im Bereich Gesundheit, Medizin und Fitness. Er schreibt bereits seit über 5 Jahren für das Managed Care Mag. Mit seinen Artikeln, die einen einzigartigen Expertenstatus nachweisen, liefert er unseren Lesern nicht nur Mehrwert, sondern auch Hilfestellung bei ihren Problemen.