Many labor organizations have been isolated from inflationary realities. Can health plans and employers make them see the light?
As General Electric and its unionized workers continue to negotiate new contracts, health care will be the No. 1 issue on the agenda — and workers aren't going to give in easily to premium and copay hikes, says Art Smith, chairman of the International Union of Electrical-Communications Workers of America's GE Conference Board.
In January, about 18,000 GE employees staged a two-day strike — the first strike at GE since 1969 — to protest mid-contract increases in health care copays. The main goal of the strike was to head off further cost-shifting moves once contract negotiations begin, Smith says.
Unions are calling national attention to their battle against rising health care costs through strikes and other tactics. Last year, 2,700 workers at Hershey Foods walked out when management asked them to pay a 12-percent share of health care premiums, up from 6 percent the year before.
PBMs sued
Reporters and photographers at the Associated Press have twice withheld their bylines over health care cost increases. And in March, the American Federation of State, County and Municipal Employees, AFL-CIO, filed suit against four large pharmacy benefit management companies, claiming that the businesses were driving up the costs of medications for their workers.
But it's at the bargaining table where unions could have the biggest impact on how health care benefits will change across the country this year, including how they are designed and paid for, experts say.
As employers struggle with how to cope with rapidly increasing health care costs, unions are at the forefront of determining just what workers will accept — or end up with. At GE, for example, whatever health plan the unions negotiate is what will be offered to all employees, including the CEO, Smith says.
"We negotiate for all 400,000 people who get GE health care, including retirees and active employees," he says. "We are the vanguard of the health care plan."
Health care has always been an important issue for unions, and unionized workers typically have better-than-average insurance coverage with lower contributions, says Richard Ostuw, a senior consultant with Towers Perrin. "It's part of the union emphasis on helping other members. So there's more of a tendency to say, 'People need health care insurance. If we have to accept lower wages, that's fine.'"
The issue, however, has taken on new prominence.
"The health care crisis will be the labor crisis of the century," says Jeffrey T. Sultanik, chairman of the education law group at Fox Rothschild, in Lansdale, Pa. "It is the centerpiece for most labor contract negotiations. Wages and certain working conditions used to be more important. But today, health care is everything."
Shifting costs
Health care will be a contentious issue this year, Ostuw says. "What we are seeing now is the perfect storm combination of rapid rises in health care costs during poor economic conditions. Historically, when we have been in that combination of a health care cost burden and economic pressure, employers have pushed harder and unions have generally recognized that employers don't have a choice. During those periods, there has been a cost shift, such as the introduction of managed care," Ostuw says.
This time, the cost shift has slid toward employees. Health care costs are rising substantially, up 16 percent on average this year, according to Towers Perrin's "2003 Health Care Cost Survey." More than 75 percent of large companies increased what employees pay in deductibles, copayments, and/or monthly contributions in 2003, and many will do so again next year, the study indicates.
Employees are paying 19.3 percent of premiums this year, compared with 18.7 percent of premiums in 2002. About half of the employers surveyed, however, have increased employees' share of total costs by raising contributions at a greater rate than premium increases, the consulting company found.
Unions have not been immune to the increases, though some are just beginning to agree to contribute to premiums this year, says Tom Chuba, director of trust funds and education at Highmark Blue Cross Blue Shield in Pennsylvania. "Early on, unions fought a hard battle to win health benefits, and now the union mentality is that health care is a right. Unions have to be willing to give up some of their rich benefits," he says.
Unions have held on to health plans that cover 100 percent of costs longer than most, adds Chuba, who works with union groups that self-administer benefits for members who work with multiple employers. "But we're seeing a shift in the market." The United Steel Workers of America recently accepted a health plan that pays 90 percent of in-network costs and 70 percent of out-of-network costs. That is after having plans that paid 100 percent for years, Chuba says.
In another case, though, a painters' union was so reluctant to change its benefits package that it asked members to forfeit another $1.50 per hour to keep everyone on a health care plan that pays 100 percent, Chuba says.
Highmark has been working with unions to design benefits packages that meet their needs, he says. In one case, where steel union retirees lost their benefits altogether, Highmark put together a plan that meets state guidelines enabling the retirees to pay 35 percent of the premium, with the federal government paying the other 65 percent. Thousands of retirees are eligible for the new plan, which will be launched next month, Chuba says.
In Springfield, Ore., the city government is asking its unions to contribute to premiums — some for the first time. The city also is working with its health plan to design a package that will save money and keep quality standards high.
"We don't want to keep writing bigger checks, or shift all of the cost to employees," says Ardis Belknap, human resources manager for Springfield. "We want to partner with employees to make better choices."
The city is negotiating new contracts with its four unions — firefighters, police, maintenance workers, and general service workers — and is attempting to introduce a new health plan that would include up to a $1,500 deductible, a health reimbursement account, a gatekeeper approach to mental health care, and a three-tiered drug formulary with an emphasis on generic drugs, Belknap explains.
"We're hearing things like, 'It's too new' and 'It's too experimental,'" she says. But the city is working closely with its insurance company, PacificSource, to modify how the plan is set up and paid for in answer to some of the unions' requests, Belknap says. "Insurance companies can't just answer questions. They need to help employers drill down. We need them to help us design a plan that will meet our objectives."
Nonunionized workers who aren't at the table are paying close attention to the give-and-take between the city, its unions, and the health plan because the outcome will affect their benefits as well, Belknap says.
Isolated for too long
Yet while some unions are on the forefront of new benefit proposals, others have been isolated from the realities of what nonunionized workers already pay in health care costs. In many Pennsylvania school districts, for example, unionized teachers pay 10 percent or less of premiums, compared with the almost 20 percent average most employees pay, says Fox Rothschild's Sultanik. Some teachers pay nothing at all, he adds.
"In the private sector, new health plans coming out now have $2,500 deductibles, so employees have to pay the first $2,500 in health care expenses," and that's not including their contributions toward premiums, Sultanik says. "If that were proposed in a unionized environment, you would have your notice to strike in 22 seconds."
Elected community members who serve on school boards, and who often work in private-sector jobs that are not unionized, are asking teachers to take on some of the burden of health care costs, Sultanik says.
Last September, Sultanik represented the Council Rock (Pa.) School Board in negotiations with the municipality's teachers, who went on strike for four days over health care costs, Sultanik says. "The district had experienced a 25-percent increase in health care costs in the year preceding the negotiations and another 12- or 14-percent increase in premiums the year before that. Teachers in that district are the highest paid teachers in the state of Pennsylvania. And they went on strike because the board wanted them to move to another health care plan with higher deductibles and pay a 2-percent employee contribution." Teachers eventually agreed to the proposal, Sultanik says.
Yet the reasons unions fight to keep health care contributions at bay are clear. In many of the contracts that Sultanik has negotiated recently, salary increases have been completely eaten up by what employees have to contribute toward health care, he says.
Working together
To help solve such problems, labor and management should begin working together long before bargaining starts, says J.B. Kenney, PhD, executive director of the Upper Midwest Labor Management Health Care Coalition in Minneapolis, which also works with unions that self-administer benefits for members who work for multiple employers. "When it gets to the bargaining table, it's too late," he says.
Kenney's coalition has won federal grants to test how labor and management could work together to institute new benefits programs. For example, the coalition is launching programs to identify and contract with a small number of high-quality providers for certain diseases.
Limiting employees' choice may be a good way to save money, but labor representatives have to be in on the process of creating such networks from the beginning so that they can communicate the program's value to union members, Kenney says. Employers and health plans typically have been under pressure not to limit choice, but "when a labor person is at the table and can communicate to employees that they want smaller networks, not choice, because they want proven quality, that is powerful."
Tapping into the experience and influence of union negotiators could help save money over the long term, agrees Highmark's Chuba. Union negotiators are often people "who have been out there swinging a hammer or painting walls, and now they are making business decisions on behalf of their members," he says.
Highmark has been educating unions on what the insurer sees as a long-term fix for ever-increasing costs: keeping people healthier. Unions are beginning to buy into disease management programs and are becoming more willing to offer members incentives to participate, he says.
Neighbors to north feel labor's heat
Health care is also becoming a hot topic during employee-employer negotiations in Canada, and it could become even hotter, says Stan Marshall, a senior research officer at Canadian Union of Public Employees in Ottawa, Ontario.
While Canadian unions do not have to negotiate for hospital or physician care, which are covered by federal money administered by provincial governments, workers often ask their employers to foot the bill for what is referred to as extended health benefits. Extended benefits include outpatient drugs, which are not covered by the government; dental and vision care; and alternative therapies, such as acupuncture.
"Unions set the pattern"
"Unions set the pattern for what is considered a good extended health plan, and other workers often get what unions negotiate," Marshall says. The majority of unionized workers have extended health benefits, he says.
But costs are going up in Canada, just as they are in the United States and other countries. "Employers are coming to us and saying they can't keep up with the increases, and they want copays and deductibles," Marshall says. "Health care is becoming a hot topic at the bargaining table as reforms push costs down to ordinary citizens."
The looming threat of privatization of some health care services, such as for-profit diagnostics centers, could create even more tension, he says. Workers may want to start negotiating for employers to cover private diagnostic testing, which would create discord during negotiations. "We are looking very anxiously at what is going on in the United States," Marshall says. "One reason we resist privatization is that it will create a bargaining climate that has more conflicts than it does now."
---
Our most popular topics on Managedcaremag.com
---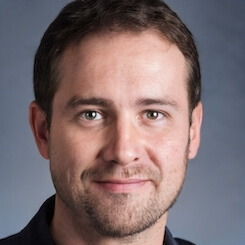 Paul Lendner ist ein praktizierender Experte im Bereich Gesundheit, Medizin und Fitness. Er schreibt bereits seit über 5 Jahren für das Managed Care Mag. Mit seinen Artikeln, die einen einzigartigen Expertenstatus nachweisen, liefert er unseren Lesern nicht nur Mehrwert, sondern auch Hilfestellung bei ihren Problemen.