Health plans are taking profitable cues from national retailers and providing members with coupons for newly available over-the-counter products.
Blue Care Network (BCN) of Michigan is taking its cue from the retail ranks of CVS, Rite Aid, ShopRite, and Target by providing coupon savings to its allergy sufferers. It is a growing trend among other health plans, as well. BCN is mailing its members information about allergic rhinitis, allergy prevention tips, and coupons for the new antihistamine Alavert. Roughly 20,000 members receive the mailing, the same members who previously filled a prescription for allergy medication.
"Many of these members were successfully treated with Claritin for several years when it was a prescription product," says James E. Grzegorczyk, RPh, director of pharmacy for BCN. The plan hopes the coupon incentive will encourage the use of the over-the-counter product, especially if the prescription version brought relief to them in the past.
BCN members receive two coupons for the 12-count or larger size of Alavert, one coupon for $5 and a second for $3. The retail price for Alavert varies depending on where it is purchased and package size, but usually ranges from $10 to $19.
Set in motion
The FDA announced the over-the-counter status approval for loratadine on Nov. 27, 2002. Schering-Plough had requested the change in March of that year after WellPoint Health Networks filed a petition with the agency to switch Claritin, Allegra (fexofenadine), and Zyrtec (cetirizine) from prescription to OTC status. Schering-Plough initially opposed the change, but ultimately filed a supplemental new drug application to sell loratadine over the counter itself.
This shift in OTC status was the impetus for the current coupon savings program implemented by BCN, WellPoint Health Networks, and others.
BCN and WellPoint approached Schering-Plough and Wyeth Consumer Group about implementing a coupon program for their respective OTC loratadine products, and Wyeth won out in both instances.
After reviewing its pharmacy utilization data, WellPoint found that its antihistamine users filled about 2.7 prescriptions per year.
"We decided to provide our members who had antihistamine prescription drug history with three coupons," says Robert Seidman, PharmD, chief pharmacy officer at WellPoint. "The average member copay for antihistamines was $17. By offering three $10 coupons for Alavert, we lowered the member's monthly out-of-pocket expense for loratadine to less than $10 a month — significantly less than the average brand name copay."
The WellPoint coupon program was launched in March 2003 with a mailing to about 240,000 allergy-suffering members.
And has WellPoint successfully convinced its members to use the over-the-counter version, rather than the prescription brand name antihistamines?
"We've made a successful transition from prescription antihistamines to the OTC loratadine product," says Seidman. "The number of members filling prescription antihistamines is down 50 percent, compared to 2002, year to date." (See "WellPoint Patients Who Filled Prescriptions for Non-Sedating Antihistamines," below)
Seidman does not expect WellPoint to continue the coupon program next allergy season, however. "Now there are numerous over-the-counter versions available, at an even lower price."
With WellPoint's success, there may be other coupon programs on the horizon (see box below).
Poorer pharmaceutical care?
One downside is that plans will lose track of their members' medication usage.
"Patients are not going to be using their insurance card; therefore we're not going to be adjudicating a claim and it's not going to show up on a claim history," says Grzegorczyk. "Hopefully, this will encourage physician and patient communication. We encourage our members to let their physician know about all the medications they are taking, including over-the-counter medications."
Seidman concurs: "The fact that we lost a claim — I don't believe it's causing anyone any harm. The FDA believes allergic rhinitis is an OTC condition."
Mohit Ghose, a spokesman for the American Association of Health Plans, applauds these programs. "If the FDA says something is safe to go over the counter, then the entire system should recognize that."
Critics and supporters
Depending on whom you ask, the coupon programs have critics and supporters. Members who think they are capable of recognizing allergic rhinitis symptoms find the program a time-saving benefit.
"They avoid the inconvenience of seeing their doctor or calling their doctor's office," says Grzegorczyk.
People who are uninsured benefit the most, says Seidman. "People with no insurance could pay upwards of $3 a pill for a prescription antihistamine and now they're paying 25 cents for generic loratadine with the coupon program."
Interestingly, physicians also display a spectrum from praise to criticism.
"General practice doctors are very comfortable with this program. Allergists are not. Having one of world's most prescribed medications available over the counter cuts into regular office visits with the allergist."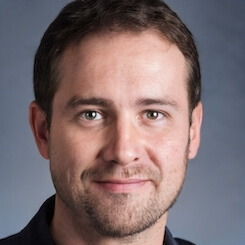 Paul Lendner ist ein praktizierender Experte im Bereich Gesundheit, Medizin und Fitness. Er schreibt bereits seit über 5 Jahren für das Managed Care Mag. Mit seinen Artikeln, die einen einzigartigen Expertenstatus nachweisen, liefert er unseren Lesern nicht nur Mehrwert, sondern auch Hilfestellung bei ihren Problemen.