Plans looking for a low-risk way to experiment with new benefit designs might start with the pharmacy benefit.
If "consumer-directed health care" is the hottest catchphrase on everyone's lips, surely the next phrase to follow is "pharmacy benefit." And while a consumer-directed pharmacy benefit is offered by only a few plans today, that may change come the new year.
So says Scott Bond, a vice president at AdvancePCS. "Clearly, during the last couple of years, excitement has been growing," he says. Plans are offering more consumer-directed products for a number of reasons. For some, the exploration of consumer-directed health care is a purely defensive measure. Start-up plans like Lumenos or Definity Health are going directly to employers, offering consumer-directed plans.
"The big insurance plans are saying, 'I need a consumer-directed offering.' Maybe not because my clients are going to take it this year, but because when I go to bid, I need to be able to offer a full range of plans to every employer, in order just to bid on new business," says Toby Rogers, president of Rxaminer.com, a company that takes each prescription drug a patient submits to its web site and searches for other medications that can give the patient a similar benefit at a lower cost.
Other plans believe that consumer-directed health care will replace HMOs. "If they're not in there experimenting with these plans today, they'll be left behind," continues Rogers.
Logical place to start
Adding a consumer-directed pharmacy benefit component to the overall benefit package is also a logical place to start, says Bond. "Most people fill a prescription at some time during the year. Not everyone goes to the hospital," says Bond. "The transaction volume hits a lot more members than the traditional medical benefit. The infrastructure is in place, so there is a familiarity with the system on the part of the member, the pharmacist, and the payer."
Mark Rubino, RPh, Aetna's chief pharmacy officer, agrees. "From a managed care perspective, the pharmacy service is accessed more than any other, and it's a good place to educate members about these costs."
Bond cautions plans not to add a consumer-directed pharmacy benefit just because someone comes knocking on the door with a packaged product. "There is a risk that a true understanding of the financial effect of the new plan design is overlooked. At AdvancePCS, we used an actuarial assessment to determine that effect."
If a managed care organization is considering this type of benefit, it should remember that a consumer-directed plan helps members manage their benefits, it encourages healthy lifestyle, and it fits into the picture of other managed benefits. "It's managed at a consumer level rather than a health plan level," says Rachel Henely, the director of strategic products initiative at Prime Therapeutics.
Determining the right fit
Bond says the first thing an MCO needs to do when considering this benefit is to determine its objective in doing this. Ask, "What are your priorities for the following year?" That usually leads to a discussion about cost savings versus disruption.
"Most of the employers want to talk about the value of a CDH product," says Henely. "We ask them to think about their organizational goals and their group's goal. Are they seeking to offer their members innovative benefits or are they focused on cost-saving opportunities?" These are all questions that should be addressed up front. So what are the options?
Three flavors
"There are three kinds of consumer-directed pharmacy benefit plans: pure consumer-directed health plans, insurers with integrated PBMs, and stand-alone PBMs," says Todd Gibson, a director of Princeton Consultants. The first type offers pure consumerism, loosening the restrictions on members as far as covered medications goes, and putting members fully in charge of their money. The second type offers consumerism plus clinical benefits by integrating the pharmaceutical and medical data.
PBMs owned by medical insurers are most likely to be able to integrate that data and to offer clinical benefits.
Last, there are stand-alone PBMs that offer consumerism, but are not tied to a medical benefit.
The original AdvancePCS version of a consumer-directed health plan followed the stand-alone format. After speaking with many of the large plans, AdvancePCS realized that it needed to create an integrated consumer-directed health care offering. "So what started out as an Rx stand-alone, which launches in January 2004, led to the creation of an additional offering — a benefit that integrated the prescription piece into the plan's existing medical benefit offering," says Bond, the AdvancePCS official.
Prime Therapeutics's consumer-directed pharmacy benefit was designed specifically as a stand-alone pharmacy product, meaning the HSA — health spending account — and deductible are not integrated with the medical benefit. For those organizations that desire an integrated pharmacy and medical consumer-directed product, Prime Therapeutics also provides this type of benefit (See "Consumer-Directed Pharmacy Benefit: Just Where Is It Heading?") because it is owned by health plans.
Tiered copayment
The difference between a CDH plan and a tiered plan is the implementation of a health spending account. Tiered plans do not set aside money in an account. Interestingly, a consumer-directed health plan can have a tiered component.
When the member exhausts his health savings account, the second payment stage kicks in — a deductible. When the deductible amount is met, the third stage for a member could very well be insurance coverage — a third-tier copayment.
Bond points out that one of the drivers of CDH is that the member "begins to recognize what the full price of a prescription really is. With a fixed dollar copayment, the member is shielded from that information."
Not only that, says Henely of Prime Therapeutics, but "it provides the member the incentive to look at utilization. 'Do I need this drug or is there a better drug to consider?' A three-tier plan is about brand and generic, and CDH is more about overall decisions and utilizations. This is more about the best choice of therapy for the lowest cost."
A member's point-of-sale experience, once he presents his prescription to be filled at a pharmacy, will not be any different in a consumer-directed health plan. "It's more or less seamless. Think of it as having a PPO plan with a checking account," says Rogers, of Rxaminer.com.
Members' experience
When a member walks into the pharmacy, he presents his prescription and his card. The pharmacist processes the claim and submits it. The plan adjudicates the claim and sends back a message that tells the pharmacist how much to collect. Instead of collecting $15 for each prescription from the member, the pharmacy charges the member's health spending account (HSA). If the HSA is depleted, then the member has to pay the claim out of pocket. If his deductible is met, the third stage is sometimes referred to as the traditional insurance coverage, which could be manifested as a three-tier copayment.
Henely says that "we're expecting the member to manage his account and know the amount of funds available and how much the drugs really cost" before he gets to the pharmacy.
"To support this expectation, Prime Therapeutics has developed a member web site providing account information, drug costs and decision support enabling the member to be a proactive consumer."
FSA vs. HSA
The fundamental difference between a flexible spending account (FSA) and an HSA is the source of the funds. In an FSA, the employee contributes the money out of pretax earnings. In an HSA, the employer contributes an amount that is determined through an actuarial model, taking into consideration demographics and utilization patterns of the members.
Traditionally, FSA funds cannot be rolled over from year to year. They must be adjudicated and claim forms must be submitted. For HSAs, the funds could be rolled over from year to year, and require no claim form submission.
Some plans — Aetna's, for example — integrate the FSA and HSA so that the deductible from an HSA is charged to an FSA. The member sends the deductible amount as a claim to his FSA account for reimbursement.
Bond cautions clients about the rollover aspect, however, and recommends applying basic actuarial principles. "In any given year, 12 to 30 percent of members do not fill any prescriptions for drugs — less than 10 percent for retiree groups." Allowing members to have unrestricted rollover capability opens the plan up to other liabilities associated with having to reserve for these future liabilities. "As a result of the actuarial model, we are recommending to our clients to cap the rollover amount from Year 1 to Year 2. For many client-specific analyses, this cap is being set at 30 percent."
Critics of consumer-directed health plans point out that relying on members to do their research and make these types of decisions about their health is like venturing into uncharted waters.
"Starting to get it"
"In the last three to six months, employers are really starting to get it. The employers and the insurance providers are starting to get the consumer-driven trend and the employees are starting to get it," says Rogers. "Consumers are starting to realize that they do not have to take what their doctor has prescribed without asking questions about alternatives that are available. They need to do a little research on what works and what the prices are based on.
"Shopping for drugs is almost like shopping for camcorders. There are so many options to treat the same thing, you just need to find the lowest cost one based on whether you're paying cash or covered under a certain type of benefit plan," continues Rogers.
However, it would be wrong to say that CDH plans are appropriate for every member.
"For the average Joe who may not have access to Web-based tools, this would be a difficult transition. That's part of the reason that you are not seeing wholesale transition to consumer-directed health, regardless of pharmacy or medical," says Bond.
The information for consumers to make intelligent decisions must be accessible 24 hours a day, seven days a week via the Internet or telephone support centers.
"Consumer-driven health is going to drive members to get involved," concludes Bond. And the pharmacy benefit is the most logical place to start, with an existing infrastructure that is familiar to the consumer, the pharmacist, and the plan.
Special Issue on Consumer-Directed Health Care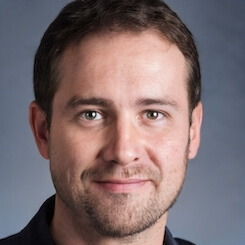 Paul Lendner ist ein praktizierender Experte im Bereich Gesundheit, Medizin und Fitness. Er schreibt bereits seit über 5 Jahren für das Managed Care Mag. Mit seinen Artikeln, die einen einzigartigen Expertenstatus nachweisen, liefert er unseren Lesern nicht nur Mehrwert, sondern auch Hilfestellung bei ihren Problemen.