Fallout from the Medicare outlier-payment scandal is likely to force hospitals to try to replace that revenue. Health plans, prepare to negotiate!
Michael Cropp laughs in disbelief when he recalls the negotiating ploy tried by one hospital looking to obtain higher rates. "The hospital had just hired an excellent chief of cardiology, and no question, this fellow really was quite good," recalls the executive vice president and chief medical officer at Independent Health in Buffalo, N.Y. "But not only did they want us to pre-pay, they wanted a significant rate increase, just because they had hired him. I give them credit — it was gutsy to ask. But it's indicative of the tactics some hospitals will try these days."
Such episodes are hard to quantify, but anecdotal information suggests that the negotiating climate between health plans and hospitals is heating up again. Only now, the trend appears quite different from a few years ago, when hospitals had less leverage.
In particular, some hospitals are expected to feel internal pressure to seek higher rates due to reduced outlier payments from the federal government, especially in the wake of the widely publicized Tenet Healthcare scandal.
"Regardless of whether you're a small hospital or a big system, you try to make it up in the private sector," says Mohit Ghose, a spokesman for the American Association of Health Plans. "We're looking at a major cost driver."
Another culprit behind the predicted push toward higher rates is the ongoing fallout from the managed care backlash. This is spurring employers to want health plans to include more, not fewer, hospitals in a coverage area. Not surprisingly, this only emboldens hospitals to seek even higher rates as health plans are forced into weaker negotiating positions.
Consequently, health plans should expect contract talks with hospitals to get tougher in coming months.
"In general, a hospital's negotiating leverage has significantly increased over the last few years," says Kelly Devers, health researcher at the Center for Studying Health System Change. "In the old days, when the culture was fee-for-service, hospitals weren't used to negotiating. But now, they're reading the fine print aggressively."
And throwing around some fine print of their own, too.
Show me the outcomes
To extract higher rates, some hospitals are increasingly pointing to better outcomes data, or at least relying on data showing that lower costs were achieved. Whether this approach is useful is unclear, though. As Cropp notes, there are few secrets out there anymore when it comes to data that demonstrate a correlation between improved patient health and saving money.
Moreover, outcomes data may not be of overriding importance to many HMOs, a recent study indicates. HMO executives in California reported that hospital accreditation, location, and price were more important than outcomes in sorting through contracting decisions, according to a recent study in the American Journal of Managed Care.
For instance, 60 percent of the executives ranked location as being extremely important and 43 percent cited price as a crucial factor. Just 20 percent pointed to low mortality rates after heart attacks, cardiac surgery, or other conditions as a key determinant. The executives told the researchers that they had doubts about the validity of outcome data.
"Although HMO executives are interested in information on hospital quality, and are confident that such information will improve care, they are concerned about the limitations of available data and uncomfortable weighing these data heavily in selecting network hospitals," wrote Julie Rainwater, PhD, and Patrick Romano, MD, of the division of general medicine at the University of California, Davis, authors of the study.
In defense, hospitals say the push for higher rates reflects genuine need, otherwise known as uncertain finances on Wall Street.
For instance, revenue is forecast to grow more slowly than expenses this year, according to Fitch Ratings, a major credit-rating agency. In part, the projections reflect increased competition from doctors building their own surgery centers, higher labor costs, and reduced health care spending by deficit-ridden federal and state governments.
Meanwhile, hospitals complain that payment rates haven't kept pace with rising costs. As a result, hospital profit margins fell to 4.2 percent in 2001, down from 6.7 percent in 1997, according to the American Hospital Association.
"It's a very tough environment out there right now," says Caroline Steinberg, the AHA's vice president for health trends analysis. "Health care costs are rising for everyone. And hospitals are having to hold the line with private payers as a matter of survival. There's just no slack in the system."
Health plan executives should also be aware that the projected growth in capital spending by hospitals is another reason to expect demands for higher rates.
All or none
Another factor playing a large role is the aftermath of hospital consolidation.
Once upon a time, health plans could easily pick and choose which hospitals would be in their networks. Now, hospital systems can define the playing field because plan members want — and in some cases, need — certain hospitals in a network.
And so, health plan executives shouldn't be surprised to confront a strategy in which a regional hospital system demands that negotiations take place with the entire group. This prevents a plan from seeking advantageous deals with individual hospitals.
In a variation on the same theme, a health plan may also be told by a hospital group that a contract won't cover a particular hospital, even though this individual hospital may be especially desirable to the plan's members. The result can be paying higher charges for members who are admitted there.
"The hospital systems are leveraging their implied authority to negotiate on behalf of the system, but to the detriment of consumers, employers, and insurers," says Vincent Scicchitano, senior vice president for business operations at Vytra Health Plans, who last March testified at joint hearings held by the Federal Trade Commission and the Department of Justice, which was examining competition.
For instance, he pointed to hospital chain contracts that preclude a health plan from encouraging patients to use a particular hospital that has favorable pricing or is considered to be of higher quality.
Another restrictive clause he cited precludes carving out services to subcontractors — for example, the hospital sends the patient to an outpatient surgery center and marks up the charge — after a specified date. That could increase a health plan's costs.
Another painful contract proposal he described allows an individual hospital to renegotiate rates if its operating costs rise, which amounts to a green light to ask for just about anything. "What's the point of agreeing to rates in the first place?" he asked.
As a result, though, the fallout from consolidation has become especially touchy. For instance, Philip Boulter, senior vice president and chief medical officer at Tufts Health Plans, didn't want to discuss negotiating procedures because regulators are examining hospital systems in his region. "We're focusing on moving to a pay-for-performance contracting strategy with hospitals. We are searching for common ground and aligning hospital incentives based on negotiations we have with them," says Boulter.
Meanwhile, hospitals are trying other creative negotiating tactics. A controversial one, which is endorsed in a playbook circulated to hospitals by the Health Care Advisory Board, a research organization, involves such hardball tactics as threatening to terminate contracts and bypass the health plan by appealing directly to consumers.
Such a clash arose in Lansing, Mich. last year when Sparrow Health System battled Blue Cross Blue Shield of Michigan over an attempt to get a rate that was more than 3 percent above the plan's offer, according to Devers. The hospital group, which held two-thirds of its market, threatened to allow its contract to expire, scaring the nearly 70,000 members.
Ultimately, they struck a deal, but did not disclose the terms. Nonetheless, the episode underscored the advantages of portraying a health plan as a classic bad guy. In this case, the health plan faced substantial losses in the small-group insurance market because it is the payer of last resort, Devers notes.
Another example involved Vytra. Scicchitano testified that a hospital system notified a local newspaper that it had issued a termination notice to the health plan. In fact, it had not, but the report prompted an inquiry from New York state regulators, who wanted to know how network standards would be met. The episode, said Scicchitano, initiated negotiations "far in advance" of the expiration of the existing contract.
"Public relations can be a tool for hospitals," she explains. "By complaining publicly about health plans, hospitals may win support through the media. They can more easily make their case about lower margins and the possibility of going broke. And health plans may not want to talk publicly about financial details."
Outlier payments
A key reason hospitals are likely to get tough, however, is the uncertainty surrounding government payments. This came to the fore earlier this year after the Tenet scandal prompted the government to reduce outlier payments because of overbilling.
The cutback by the Centers for Medicare and Medicaid Services will mean an estimated loss of $1 billion to $2 billion, according to the Managed Care Information Center, a market research concern. This translates into uncertainty — spelled R-I-S-K — that hospitals need to avoid.
"The big thing we see this year among hospitals is a movement away from accepting risk," says Jeff Ingrum, chief executive and president of Health Alliance Medical Plans, which serves about 800 employers, mostly in Illinois and Iowa. "The government cutbacks have made it difficult for them to project what revenue will be and so they're looking more to the commercial market" to make up the difference.
Take Tenet, for instance. "The company is dealing with the repercussions of its hospitals' past pricing practices while working hard to improve managed care contracts for the long term," says Trevor Fetter, Tenet's president and new chief executive, in a prepared statement this summer.
A Tenet spokesman acknowledged that on a long-term basis, "the company will expect increases in contract reimbursement rates."
As a result, health plan executives and industry analysts expect other hospitals to follow suit, although to what extent remains unclear.
"You have to remember that not all hospitals are affected, because not all hospitals get as much in outlier payments" as Tenet did, says David Picknay, director of health care research at Standard and Poor's. "Hospitals are certainly going to try to recover lost revenue, but it's not a foregone conclusion that they can recover it."
Nonetheless, some hospitals did rely on outlier payments.
For instance, one Texas hospital received outlier payments equal to more than 180 percent of its diagnosis-related group payments last year, according to the Managed Care Information Center. And last year, a Pennsylvania hospital received outlier payments of roughly 40 percent of its DRG payments.
Like it or not, hospitals will want higher rates.
"When it comes time to renegotiate contracts, that revenue shortfall is going to be in there somewhere," says Robert Jenkins, chief executive of the Managed Care Information Center.
"Plans will argue it's not their problem, because they're filling beds with so many patients each year. But there's going to be wrangling, because there are a couple of hundred hospitals in the same boat as Tenet. If I'm the chief financial officer of a hospital, where else am I going to make up that money?"
Ed Silverman is a business writer for the Newark Star-Ledger.
---
Our most popular topics on Managedcaremag.com
---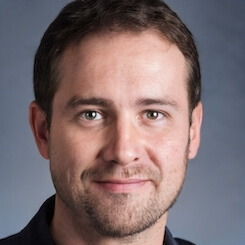 Paul Lendner ist ein praktizierender Experte im Bereich Gesundheit, Medizin und Fitness. Er schreibt bereits seit über 5 Jahren für das Managed Care Mag. Mit seinen Artikeln, die einen einzigartigen Expertenstatus nachweisen, liefert er unseren Lesern nicht nur Mehrwert, sondern auch Hilfestellung bei ihren Problemen.