Health plans can expect to pay less in dues, but whether the new organization will have increased influence with legislators remains to be seen.
On Capitol Hill, numbers are important. For the lobbying organizations that want to influence Congress, they're an essential factor in the political formula used to evaluate status and influence.
So when the Health Insurance Association of America recently agreed to be absorbed by the American Association of Health Plans, top officers at both groups quickly assessed the marriage in numerical terms, estimating that the merger would swell the surviving AAHP's resources by 40 percent. The association and its dynamic executive director, Karen Ignagni, could count on more members, a bigger head count of employees, and more money to hammer away at its legislative agenda.
More clout
"I have little doubt that this will increase the strength of the voice of that industry," says Ron Pollack, the executive director of Families USA and a frequent opponent of AAHP's policy positions. Instead of two industry voices, you will have one, he adds.
"Clearly AAHP has been the dominant organization and combining the resources of the two organizations means that an already very formidable political force will be even stronger," agrees Alwyn Cassil, senior manager for public affairs at the Center for Studying Health System Change.
This is the second trip down the aisle for the two groups. Three years ago an announced merger was called off just before both parties were scheduled to step up for their legal vows. But this time, political pundits were betting early that the union — which was officially wrapped October 21 — was a done deal.
The main reason: In the more than 10 years since HIAA was given top billing for its devastating $17 million advertising attack against the Clinton health plan, the association has been widely viewed as on the decline while the AAHP has successfully staked out turf as the political heavyweight.
In the meantime Ignagni — a savvy and experienced Washington player who made the improbable switch from labor specialist at the AFL-CIO to widely lauded managed care champion — has been given top billing for making her group the "800-pound gorilla" in Washington.
At the same time, HIAA's role as industry advocate for provider networks — along with AAHP's reputation as the representative of traditional HMOs — has been steadily undercut by the move of all MCOs to offer a blend of both health plans.
Publicly, AAHP officials were quick to paint the move as a step toward a more unified approach to influencing policy. Speaking to reporters just after the announcement, AAHP chairman William T. McCallum talked about "getting one voice on the Hill." And Ignagni estimated that the combined association represented plans that covered some 200 million Americans.
But for their legislative opponents, the magic number they will be watching is how much additional money flows to influence policy.
Deep pockets
The AAHP has to compete against some of the deepest pockets in health care to get its message heard by a Congress besieged by armies of lobbyists. According to an analysis by PoliticalMoneyLine, a clearinghouse for information related to lobbying, health care companies poured out $129.1 million for lobbying in the first half of 2002, a jump of 8 percent and the most spent by any industry to pressure legislators. The collective lobbying clout of the industry for the last six months of '02 swelled to $134.9 million.
By comparison, the number two industry on the lobbying list — finance and insurance companies — spent $108.7 million during the same period.
And the numbers — as tracked by PoliticalMoneyLine — keep going up.
The American Medical Association spent $7.6 million on lobbying Congress in the last half of 2002, the American Hospital Association, $5.4 million. By contrast, the AAHP spent about $3 million in the same period. By the end of the first six months of this year, the Pharmaceutical Research and Manufacturers Association bumped its ante to $8.4 million. Current figures for AAHP weren't available yet, but the organization reported $3.19 million in lobbying expenses in the last six months of '02. And that was well over twice the $1.4 million spent by HIAA.
To get the biggest bang for their bucks, most groups like to employ an impressive lineup of lobbyists with close ties to both main political parties. Two years ago, Public Citizen counted 623 lobbyists at work for various drug companies and health care industry groups — including 23 former congressmen almost evenly split in party affiliation. But since Bush has taken the reins of government, Republican lobbyists have added potency — especially after House Majority Leader Tom DeLay's high-profile demand that K Street lobbyists favor the political right or find it tougher to sell their agendas on Capitol Hill.
But that doesn't mean the Democrats have lost their influence.
Rich prize
President Clinton handed insiders from his administration a rich prize when, close to his exit from Washington, he rescinded one of his own orders that extended the moratorium on government lobbying to five years after leaving their government jobs. In a town where connections are everything, some outgoing officials from the Clinton administration were able to set up their own lobbying shops a year after stepping out of office.
But with so much money targeted at public officials, not everyone assumes that a bigger budget automatically confers greater political clout.
"I'm sort of a believer that a lot more resources can be helpful, but only if they are strategically and effectively allocated," says Christopher Jennings, former senior health policy adviser to Clinton and head of a one-man shop for lobbying and consulting. "Sometimes throwing money at Capitol Hill doesn't necessarily produce the policy outcomes you desire. Sometimes it validates perceptions that you don't need additional resources in terms of reimbursements. Sometimes it alienates members of Congress. It probably guarantees more access, but not necessarily more effectiveness."
In that respect, the final score on the merger math depends a lot on Ignagni's skills.
"I think Karen has been a bright and very successful leader of the health plan community," says Pollack.
"She's smart as a whip," adds another observer from Capitol Hill.
But….
"As with all associations, there is a tendency to be forced to represent the lowest common denominator; as such, the larger you become, the more challenging it is to be focused and effective," says Jennings. "The ultimate challenge that Karen faces will be to navigate conflicting priorities and produce policies that are decipherable and relevant to Capitol Hill."
The jury may still be out on that point, but there's little doubt that Ignagni is the odds-on favorite to come out on top.
MANAGED CARE 
November
2003
. ©MediMedia USA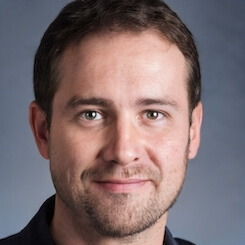 Paul Lendner ist ein praktizierender Experte im Bereich Gesundheit, Medizin und Fitness. Er schreibt bereits seit über 5 Jahren für das Managed Care Mag. Mit seinen Artikeln, die einen einzigartigen Expertenstatus nachweisen, liefert er unseren Lesern nicht nur Mehrwert, sondern auch Hilfestellung bei ihren Problemen.