EMPLOYER UPDATE
HCA's employee newsletter has been focusing a lot on health care issues over the last two years, says Bob Read, director of benefit planning and design. HCA, which owns about 180 hospitals and employs 185,000 people in two dozen states, is both a provider and a company concerned about affording health insurance for its workers. One of the main ways HCA has been addressing the issue is to educate employees — everyone from nurses to the janitorial staff — on such topics as generic drugs, preventive care, and how to get the most out of a doctor's visit.
"Employees would be happier if we were to reduce the cost of what they have to pay to participate in the medical plan," Read says. "But the efforts that we've made at least let them understand that there is this issue of rising health care costs and that their employer is making some efforts to try to work with them, by making them better health care consumers."
Such strategies aren't uncommon, and according to a new study by Fidelity Investments, they may be working. Employees today are more willing to ask for generic drugs, talk to their physicians about treatment options and the cost of care, and make lifestyle changes such as having better diets — all in response to rising health care costs, the study found.
What that signals for health plans and physicians, employers say, is an opportunity to encourage and facilitate those changes. Employers also expect that such cooperation from employees will mean a slowdown in premium increases. Experts predict health care premium increases in the mid-teens — from 13 percent to 16 percent, or so — for the next several years, says Read. "Employers going through the efforts that we are with communication and getting people more involved can hopefully slow the increases down to the high single digits."
More than 80 percent of the 1,775 employees at large companies polled by Fidelity said they have chosen or intend to choose generic drugs when available. "That's a pretty hefty number," says Sarah Donnelly, vice president of Fidelity Employer Services Company. "There is more of an acceptance of using generic drugs than we've heard in the past."
HCA has been playing up the generic message in its newsletter, Read says. "We've done a lot of education with employees that says, 'Hey, generics have to be approved by the FDA, they're sound,' and all of the positive things about them." In 2002, about 35 percent of the drugs HCA employees used were generic. In 2003, that number climbed to 43 percent, Read says.
Hughes Electronics, which operates DirecTV, also has stepped up employee education — and incentives — for using generic drugs and making lifestyle changes, says Pamela Hymel, MD, vice president of medical services and benefits.
Message received
Sixty-five percent of Hughes employees took a health risk assessment this year, up from about 50 percent last year. And 68 percent of those identified as having health risk factors agreed to participate in risk-reduction programs paid for by Hughes. That willingness to change is directly related to health care cost increases, Hymel believes. Respondents to the Fidelity study said they were willing to improve their diets, undergo routine health screenings, lose weight, and exercise regularly to reduce their need for health care or control health care costs.
Employers are trying to realign incentives to reward employees who are becoming more accountable for their own health, says Gregg O. Lehman, president and CEO of Gordian Health Solutions, a health management company that focuses on high-risk individuals. Hughes, for example, gave employees who took a health risk assessment a $300 discount on their health care premiums for 2004, compared with a $200 break in 2003.
"Employers are saying, 'We really want to focus on what's driving the demand.'"Lehman says.
That opens the door for health plans and physicians to increase their focus on wellness, says Fidelity's Donnelly. "Only 23 percent of respondents were aware of health promotion or wellness programs offered by their health plans. And even fewer were actually using them. So this is a true opportunity to suggest to folks, if you are going to undertake a weight-loss program, your health plan may give you a discount to use a certain center."
Employers also should increase the number of wellness programs they offer, suggests Humphrey Taylor, chairman of the Harris Poll. The company found that just 9 percent of employees participate in corporate wellness programs but nearly all who do participate — 99 percent — find them helpful.
As employers work to get employees up to speed on wellness, this may also be a good time for health plans to look at their own incentives to physicians, Hymel says. "At some point we need to start reimbursing physicians appropriately for working proactively on prevention. We reimburse them for treating illness, but I'm not sure that we give doctors enough time during a normal patient visit to talk to patients about prevention. So whatever the plans can do to begin encouraging that behavior among their primary care providers would be important."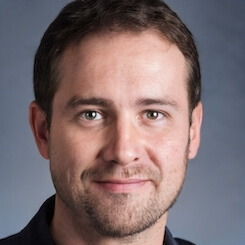 Paul Lendner ist ein praktizierender Experte im Bereich Gesundheit, Medizin und Fitness. Er schreibt bereits seit über 5 Jahren für das Managed Care Mag. Mit seinen Artikeln, die einen einzigartigen Expertenstatus nachweisen, liefert er unseren Lesern nicht nur Mehrwert, sondern auch Hilfestellung bei ihren Problemen.