How medical directors reconcile the contradictory demands of physician and executive roles.
Ashby Jordan, MD, the vice president for medical affairs at Blue Cross Blue Shield of South Carolina, likes to tell this anecdote. "Many years ago, when I left private practice to work in a staff-model HMO in Phoenix, Ariz., my mother said: 'What about your reputation?'"
Medical directors juggle conflicting expectations: the physician's desire to help people, and the company's responsibility to the shareholders. Has this tension gotten worse? Have medical directors figured out new techniques to deal with it? Or has it, as some hope, gone away?
Where's the research?
Empirical information is limited, according to "Physician Executives: The Evolution and Impact of a Hybrid Profession," a study by Kathleen Montgomery, PhD, of the University of California, Riverside. She bemoans the fact that "there is only minimal research specifically addressing the effectiveness of this hybrid profession…." (An on-line survey we conducted offers a snapshot of medical directors' opinions about themselves and the profession. See the chart below.)
From the beginning, doctors have asked of the physician executive: Can he be trusted?
Jordan's response is to stick to the black on a contract. "I don't have a lot of conflict about the issue of what's in the contract. Basically, if there's not a benefit, there isn't anything you can do. You can't create a benefit that doesn't exist."
Montgomery focuses on the importance of "finely honed interpersonal skills and talents" of those, such as medical directors, who hold what she describes as boundary-spanning roles. (For information on a soon-to-be launched AAHP/HIAA program designed to help physician executives improve the skills that Montgomery describes, see "CD-ROM Program Helps Physician Executives")
Some medical directors try to draw the boundaries fairly tightly, says Arthur N. Leibowitz, MD, former chief medical officer for Aetna U.S. Healthcare and now executive vice president and CMO of Health Advocate, a company that helps consumers. "I believe you will discover that medical directors are insulated — or insulate themselves — from the profit side of the business and do not let such influences affect their judgments."
Leibowitz adds that he never thought that differences of opinion reflected any personal animosity. "Indeed, after leaving Aetna U.S. Healthcare, I have had business dealings with many of the same physicians I dealt with over contracting and payment issues and there has never seemed to be much lingering connection to my previous life.
"I think providers are more angry with the system than with the medical directors. There certainly were differences of views and sometimes harsh words, but for the most part, doctors were happy that there was at least a doctor to talk to as opposed to a nonphysician manager and by and large, plans that had more medical directors on the street had better physician relationships."
Someone has to say "no"
Jaan Sidorov, MD, the medical director for care coordination at Geisinger Health Plan, agrees.
"Someone has to reconcile medical necessity, the physician's and patient's point of view, and the insurance benefit, the contract that defines what is covered and what is not covered," says Sidorov. "No matter how medical necessity is defined and how carefully a benefit is constructed, there will be areas open to interpretation and judgment. It's a good thing a doc is doing this; the alternative is worse."
This reality is something Sidorov deals with without very much drama. "In the day-to-day patient-by-patient interactions that I have with physicians, I lose some and I win some, but it's what I do. My point here is that the dynamic is that someone is often saying 'no' to docs, and they don't like it. I don't blame them, but I don't feel particularly bad about it either."
There are probably as many stories about how physician executives reconcile the physician's need to help patients with the company's need for a healthy bottom line as there are chief medical officers.
The professional history of Daniel J. Nicoll, MD, MPH, a senior medical executive for Cigna, suggests that physician executives are intensely aware of how others perceive them.
His journey
"Let me say it was not easy for me," says Nicoll. "When I started, I was in practice. I was a quote-unquote good guy. Then I worked as medical director for an ambulatory care center, and I was sort of a good guy. Then I worked for a managed care organization. I was still Dan Nicoll, but the physicians weren't sure about me. Then I left the managed care company and I was the chief operating officer for a large physician group and I was sort of back to being a good guy again. Then, I went with Cigna, and there was some concern again."
Which might sound disconcerting, except that Nicoll adds that he garnered the trust of fellow physicians along the way — which is a crucial step in a world in which, many argue, the job of the physician executive has yet to be clearly defined.
Nicoll, who left private practice in 1992, puts it this way: "The bottom line is, if you work very diligently to create a physician-to-physician relationship, you can overcome the mistrust. We're colleagues."
PR failure
Overcoming the false perceptions of those outside the industry is even more difficult. Some of this is deserved. A writer for the New Republic several years ago described his frustration with trying to interview officials of a major health plan. Finally, he gave up, saying that the plan had "a horrible public image" and "seemed determined to convince me that it deserved it. In this it reflects the managed care industry in general, which has compiled the most spectacular record of negative public relations since the nuclear power industry of the 1970s."
As Good As It Gets
Some of this is undeserved. "I think the best example of an inappropriate public image of what we really do is from the movie As Good as It Gets," says Nicoll. "Where they say 'the HMO makes me go to the emergency room for my kid?' Well, I can tell you categorically, we have explicit programs to encourage people to go to their doctors and to specialists if need be and to avoid the emergency room and episodic care, because it's not the best care.
"So, essentially, it was the worst stereotype and it was worse than being the worst stereotype, because it was actually 180 degrees from the truth."
Tough decisions
This is not to say that tough decisions don't have to be made. Resources are indeed finite.
"One of the great dilemmas is the statistical life versus the identifiable life," says Nicoll. "You know, for example, there's no amount of money the U.S. would not spend to treat a child who has polio. But to fund a polio immunization campaign is a much bigger challenge."
If a physician executive is perceived as being fair, he is less likely to attract anger and therefore more likely to be at peace with himself.
Find the balance
Ah, peace! How truly difficult to come by. Doreen R. Orion, MD, a psychiatrist, has quit jobs as a physician reviewer because of pressure by medical directors to deny care that Orion thought should be made available. Through diligence, she says, medical directors can find the balance.
"I think if they keep in mind that ultimately what they're trying to do is not deny care, but find the best level of care so that everyone has access to health benefits, in a cost-effective way, that can be helpful to them," says Orion. That's how I view my job and that helps me, but they also get pressures from above them. People have to draw their own moral line."
In other words, when talking about the contradictory expectations for medical directors, one should note the many shades of gray under which some behavior can fall.
"It would be important not to focus on the outdated and oversimplified polarization of margin v. mission, as if it is an either/or choice," says Jim Sabin, MD, an ethicist and psychiatrist who runs an ethics advisory board at Harvard Pilgrim Health Care. "In talks, I like to say that even Mother Theresa needed a surplus — a margin or profit — to care for the poor in Calcutta."
As the vice president for career development at the American College of Physician Executives, Barbara Linney interacts with medical directors all the time. She feels that Sabin may be a bit too optimistic. "Well, I didn't know that that problem had been fixed," says Linney. "I didn't think that problem had been solved in any health care organization."
Even more pressure
And the current economic trends ensure more — rather than less — pressure for medical directors, says Orion.
"I disagree that the tension isn't as pronounced, especially now with managed care coming under more scrutiny than ever due to rising costs and decreasing patient satisfaction," says Orion. "I've worked as a physician reviewer for every major company during the last six to seven years. I also work for several independent review organizations.
"It seems to me that medical directors are encouraging their physician advisers to review more tightly. I just had a medical director today tell me that she was encouraging her PAs to err on the side of denying if a case was in a gray area."
Medical directors do what many professionals do when faced with contradictory goals.
"I think part of how some medical directors can do this psychologically is by compartmentalizing what they do," says Orion. "Usually, once they are a medical director, they are not providing much if any direct patient care anymore, so it becomes easier to wear a strictly administrative hat and not really be faced with the consequences of what they are doing. It is also known, but never spoken, that your job depends on maintaining the bottom line."
All in all, Nicoll sleeps well at night. "I'm quite proud of what I do," he says. "I enjoy what I do. I don't really have a hard time going out into the community in general or the community of physicians in particular." Cigna makes its medical directors sign any letters of denial of care — they don't come from anonymous boards or committees.
"The letter goes out 'Daniel J. Nicoll' or whoever," says Nicoll. "Not the 'medical director' or the 'UM department.' If you do something, you should be proud enough to put your signature on it. If not, you should rethink it. We've been very diligent about making sure physicians I work with here are willing to take full responsibility for their decisions."
Nicoll believes that there are three requirements for being a physician executive: clinical experience, administrative experience, and an advanced management or business degree or other "didactic training." Gain the administrative experience by working at such jobs for a medical group or a hospital staff, he suggests.
But it all starts with good clinical skills.
Says Nicoll: "If a physician is calling you, the single most important determination to make is whether it is that they're genuinely worried about a patient, or it is an issue of autonomy or some other thing, And if it's a clinical issue that they're generally concerned about, my obligation is to find an acceptable path for both of us that is appropriate. Without 17 years of practice, you don't have that. And that you don't lose."
Individual capabilities
Montgomery's focus on trustworthiness points to the Greeks' warning that character is fate.
"A lot depends on the individual capabilities of the person in that role," she says. "We have some evidence that indicates that clinicians become quite distrustful of physicians who have gone over to the other side. Does the person act with integrity? Has the person demonstrated a history of competence as a physician as well as competence in management? It is an extremely difficult set of skills to maintain."
And until programs such as the one being launched by the AAHP/HIAA become more common, and until government or standards agencies mandate that those who want to be physician executives fulfill certain academic requirements beyond an MD, there will always be a certain amount of doubt associated with the job. And in medicine, one needs to be careful about showing doubt — let alone expressing it.
"Well, I don't know who they'd talk to about it at work," says Orion, the psychiatrist. "I think it's something that they have to deal with internally themselves. It's difficult because you want to do the best thing for the patient, but also as a medical director you're kind of one step removed."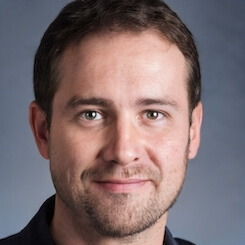 Paul Lendner ist ein praktizierender Experte im Bereich Gesundheit, Medizin und Fitness. Er schreibt bereits seit über 5 Jahren für das Managed Care Mag. Mit seinen Artikeln, die einen einzigartigen Expertenstatus nachweisen, liefert er unseren Lesern nicht nur Mehrwert, sondern auch Hilfestellung bei ihren Problemen.