Three decades after Hawaii was supposed to have put a controversial end to a chronic problem by making employers cover more people, guess what persists?
MANAGED CARE 

December

 

2003

. ©MediMedia USA
Three decades after Hawaii was supposed to have put a controversial end to a chronic problem by making employers cover more people, guess what persists?
John Carroll
Health care reformers searching for a working model to gain near-universal health care coverage once needed to look no farther than Hawaii. Twenty-nine years before California legislators would make a related — and controversial — move, lawmakers in the Aloha State made it mandatory for businesses to ensure the health of workers clocking more than 20 hours of work each week.
That law — the Hawaii Prepaid Health Care Act — combined with a red-hot local economy in the '80s, worked like a tonic. The rate of uninsured residents on the islands dwindled to an enviable single digit, often cited as 2 percent to 5 percent — a number many on the mainland would consider nearly impossible to achieve.
But then, things began to go wrong in paradise.
Economy soured
More employers started to create positions designed to fit under the 20-hour cap. That and repeated economic downturns over the years have been pushing uninsured population rates back north. Today, 1 in 10 in the state are without coverage, and Hawaii has slipped to tenth place in the most recent state ranking.
Now Hawaii has a new message for the rest of the country, one that may ultimately prove much more influential than the old hope that a single insurance mandate can usher in an era of universal coverage.
The lesson, says Loretta Fuddy, chief of family health services division for the Hawaii state department of health: "We don't believe there is one single solution."
Now the former poster child for state insurance mandates is airing out a whole new set of potential solutions, considering everything from stripping the mandate to expanding it to all workers, adding a state pool for insurance coverage and scouring for suggestions to see if there are new ways to make sure that the self-employed aren't left out in the cold.
Many approaches
"What we're looking at here in Hawaii are multiple strategies to assure universal coverage," Fuddy says. What Hawaii needs now, she adds, is a safety net woven from a variety of strands: state subsidies to community centers, community hospitals, and more. "We're really looking at 100 percent access as opposed to 100 percent insured."
That may prove a compelling argument for a host of states actively reviewing new statutes that offer or require wider coverage — a trend that promises to have a big impact on the insurers operating in those markets.
A few weeks ago, Fuddy helped convene a summit of Hawaiian policy players to get more input on what the state can do. Some, though, are skeptical of just how well a Hawaiian model can play out on the mainland.
"In the early '90s, in the Clinton-Democratic version of universal health, there were studies of Hawaii, people saying, look, it can be successful," says Richard Cauchi, an analyst at the National Conference of State Legislatures. But in many respects, he quickly adds, the Hawaiian experience could never be fully replicated. One big difference: Hawaii's law actually predated ERISA, which allows large, self-funded plans to operate under federal regulation and skirt state mandates.
Actually, quite a few experts have discounted Hawaii's record on insurance, says Emily Friedman, an independent health care analyst and the author of The Aloha Way: Health Care Structure and Finance in Hawaii. And not just because of the ERISA waiver, either. Hawaii's distance from the mainland and the state's blend of tourism, agriculture and the military as the three drivers of the state economy have also been held up as reasons why other states with contrasting demographics would find it hard to duplicate the islands' experience.
But they're wrong, says Friedman. States still have plenty to learn from Hawaii, and many have a long way to go before they can claim an uninsured rate of just 10 percent.
"If you have a mechanism that requires companies to at least cover the worker, you'll have a higher rate of insurance," she says. But states also need to beware being overly ambitious. In states like New York, where health care costs are high, a comprehensive insurance mandate could flatten a host of mom-and-pop businesses if they had to bear the full cost themselves.
Keeping costs down means counting on what Friedman calls "reliable managed care companies" — such as the not-for-profit Hawaii Medical Service Association (a Blues plan) and Kaiser Permanente that control the lion's share of the market in Hawaii. And it means a safety net of public hospitals and community clinics, an aggressive outreach program to sign people up for Medicaid and a state Children's Health Insurance Program. And possibly state intervention to help keep a lid on provider fees and managed care rates.
But Hawaii's 29-year track record on state-mandated insurance has also bolstered mandate opponents as past successes once emboldened reformers.
When California Gov. Gray Davis inked a new state mandate just weeks before being fired in a recall election, business groups such as the California Chamber of Commerce went ballistic over what they saw as another burdensome job entitlement. The statute — what Cauchi refers to as this year's "cutting edge" law aimed at universal coverage — requires companies with more than 50 workers to provide insurance for them. The California Chamber says businesses will cut in-state jobs to stay competitive.
Jim Tollefson, CEO of the Chamber of Commerce of Hawaii, says that the law there has been helped to push companies to expand reliance on part-time workers. And Fuddy agrees.
"Analysis tells us that Hawaii has a larger percentage of part-time employees than the rest of the nation, so there may be some movement toward hiring part-timers so they don't have to provide insurance," she says.
But even without the mandate, says Tollefson, most companies would want to keep some coverage — though not necessarily at the level currently required. And Friedman notes that the states with the most enviable rates of insurance — Rhode Island, Minnesota, Wisconsin, and Iowa among them — got there without requiring employers to participate.
Universal coverage remains an alluring goal for legislatures around the country. Cauchi has tracked more than 20 different proposed laws this year that were aimed at lowering — or eliminating — the number of uninsured people. A solid majority pushed single-payer initiatives. But aside from California and Maine's new Dirigo Health provision, which is trying to spur wider coverage through voluntary business participation, none have made it into law.
But plenty of legislatures keep tinkering with proposed laws that run the gamut from ambitious single-payer statutes — where public and private money would be pooled to cover costs — to a new Connecticut law that extends eligibility for the Municipal Employees Health Insurance Program to employers with 50 or fewer employees, including the self-employed.
This is one fight that promises to be a long, hard slog stretching from the Pacific to the Atlantic.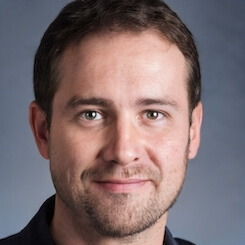 Paul Lendner ist ein praktizierender Experte im Bereich Gesundheit, Medizin und Fitness. Er schreibt bereits seit über 5 Jahren für das Managed Care Mag. Mit seinen Artikeln, die einen einzigartigen Expertenstatus nachweisen, liefert er unseren Lesern nicht nur Mehrwert, sondern auch Hilfestellung bei ihren Problemen.