Coverage may now come with built-in access to a level of case management that some HMOs find useful.
Health care business relationships in which all parties' interests appear to be perfectly aligned? Well, perfectly may be pushing it, but reinsurers can make a pretty good case that holding down claim payments to a health plan client aligns nicely with a health plan's interest in minimizing its reinsurance premium increases through effective medical management, which aligns with the network physician's desire to achieve the best patient outcomes, which is of course also what the health plan member and whoever pays for the member's coverage wants.
Now, some reinsurers are going an extra step by including services that help small and medium health plans control the cost of their most expensive members.
Let's say you're a VP for medical management or nurse case manager at an HMO and one of your members is at high risk for a premature delivery.
Unless you are one of the few plans with in-house expertise in this subspecialty, you may want to consider using one of your reinsurer's perinatology case managers.
Because the cost of such cases can reach seven figures, care of premature babies can have a potentially huge financial effect on a health plan and on a reinsurance carrier's payouts. By helping their HMO clients manage potentially high cost cases, reinsurers help to reduce their own risk.
Here's an analogy. Your car insurance company tries to lower its risk by offering you a defensive driving course (and a discount when you complete it). HMO reinsurers try to lower risk by offering medical management expertise, usually at no extra cost.
Of course, it's not only about reducing risk; it's also about good outcomes. "We're not going to suggest anything that wouldn't promote a quality outcome," says Michele Fallahi, vice president for medical and managed care services at ING (short for the vast International Netherlands Group) Re in Minneapolis. "It serves no purpose for us to suggest a short-term solution that would mean readmission for a patient who is not doing well. So we think our incentives are absolutely aligned. Happy patient, healthy patient."
Big-ticket items
In average dollars per claim, liver/small bowel transplant is at the top of the list of costly procedures for ING Re and probably for many reinsurers, followed by heart/lung transplant. Burns are in third place, followed by liver disease/liver transplant, leukemia, lung transplant, spinal cord injury, allogenic bone marrow transplant, congenital defects, and multiple fractures.
Premature infants are in eleventh place in terms of dollars per claim, but are by far the most common reinsurance claim. That's why reinsurers provide services to help HMO case managers identify and manage members at risk for pre-term deliveries. "A baby born at 24 weeks gestation is going to have a lot of problems for a lot of years," says Jane Johnson, RN, director of medical and managed care services at ING Re. "If you can identify moms at risk for pre-term delivery and provide services to keep that baby in utero until 30 weeks, you're going to save a lot of money and the baby's going to be much healthier."
Since 1997, eight high-risk twin pregnancies involving WINhealth Partners members have been managed successfully with the help of case managers in ING Re's perinatal and neonatal program, called ROSEBUD (ROSE for Reinsurance Outcomes and Service Experts; BUD for Babies Undelivered and Delivered). Six of the pregnancies resulted in deliveries at 37 weeks, one at 35 weeks, and one at 34.5 weeks. WINhealth Partners (the WIN is for Wyoming Integrated Network) is a not-for-profit health plan with 12,000 members; it averages 10 perinatal and 2 neonatal cases per year.
Educating patients
Shortly after being admitted to United Medical Center in Cheyenne and stabilized, a WINhealth Partners member in pre-term labor is called by a ROSEBUD nurse case manager.
The nurse educates the member about the importance of bed rest and the medication regimen once she returns home, sends her literature, calls her regularly, answers her questions, and generally enhances the physician's treatment plan. WINhealth obstetricians, who sign off on the program, appreciate the ROSEBUD nurse's time and effort.
"For our young, rural population, the ROSEBUD nurses really make a difference," says WINhealth Partners case manager Linda Johnson, RN. "Even when they have a premature infant, with that telephone contact, the member really feels that she has that extra support and that extra confidence to be able to care for that infant, and knows when to call. Some of these babies go home on oxygen or on apnea monitors. The whole thing can be so frightening."
For transplants, reinsurers offer their clients negotiated case rates with credentialed specialty networks such as United Resource Network (URN), a subsidiary of UnitedHealth Group, or Special Risk International (SRI). The discounted case rates and the approval of the reinsurer are pretty good incentives, but sometimes, these relationships bring additional advantages.
ING Re's Jane Johnson relates the case of a 50-year-old man with hepatitis C who was rejected for a liver transplant by a local transplant center because of his morbid obesity. His physician requested a second opinion, and the plan contacted ING Re, which referred the case to URN's Specialty Physician Review Services. Three expert transplant physicians suggested that the patient was indeed a transplant candidate and should be evaluated at another transplant center. The health plan forwarded the case to Georgetown University Medical Center, which accepted him. He is now on a waiting list for a liver transplant.
"The focus here was not on saving money, although Georgetown is part of the URN network, but on the benefit to the patient, because he was initially turned down and had no other options," says Johnson.
Then there was the case of premature twins born at 26 weeks with patent ductus arteriosus (PDA), respiratory distress, and anemia. A ROSEBUD neonatal case manager worked with the parents to educate them about their infant's needs, and with the physician and with the hospital discharge planning staff. The family took their newborns home with apnea monitoring equipment and home care services nine days earlier than originally planned, at a savings of $27,000.
For difficult cases, some reinsurers provide consults with distinguished physician experts in a variety of specialties and subspecialties, including HIV, oncology, perinatology, neonatology, pediatric pulmonology, chiropractic, and mental health, often at no extra charge.
Watching costs
Other services include out-of-area networks, which can be a valuable asset not only in the medical management of a member, but also in making sure that out-of-area provider charges are reasonable and appropriate.
ING Re, for example, also provides literature searches, market research, and educational programs, including audio teleconferences. Linda Johnson says searches of the Hayes Directory, which specializes in evaluating emerging and controversial tests, treatments, procedures, drugs, or therapies for health care professionals, helps WINhealth's P&T committee decide whether to cover such procedures as prophylactic mastectomies, Botox injections, and Prostacint scans.
Lila Sobel, vice president for medical operations at Geisinger Health Plan, has found the market research service offered by ING Re useful in finding out exactly how other plans are dealing with emerging technologies such as bariatric surgery.
"If you can get an outside entity to review a new technology and you're not paying additional costs, that's very good," says Sobel.
But if you're a big health plan with lots of medical management expertise already on your payroll, do you really need any of these services? Well, it turns out that it's not just small, rural plans that find these bonus services useful. In fact, there may be little, if any, relationship between the size of a health plan and its internal resources for medical management or other services.
It can add up
"There are so many aspects to managing claims and care," cautions Ward Humphreys, vice president of Evergreen Re, a managed care reinsurance brokerage and consulting company. You can get killed with claims just for asthma. None of them are going to be $100,000 a year, but if you have enough of them, it's going to affect your bottom line, and if the carrier's losing money, it's going to come back to the health plan in an adjustment to its premium."
Health Alliance Medical Plan, with 240,000 members in Illinois and Iowa, also uses the ROSEBUD program, mostly for neonatal cases.
"We have diabetes and congestive heart failure disease management programs here because we have enough cases that we can provide the expertise internally," explains Phyllis Wuebben, RN, director of medical management. "Neonatal and perinatal cases are not so common, so you would not necessarily have someone on staff with that kind of expertise."
Geisinger Health Plan, with over 2 million members in Pennsylvania, stratifies data on mothers gathered during their first visit to an obstetrician as part of its Right From The Start program and refers potentially high-risk cases to ING Re for possible enrollment in ROSEBUD.
"We have dedicated staff at Geisinger that deal with some of the items on your [average dollars per reinsurance claim] list," says Sobel. "For example, I have two nurses who only deal with transplants. But several of the organizations that I've worked for prior to this didn't have dedicated staff, and they were very large health plans."
Besides, ING Re's Johnson points out, health plan case managers often have large case loads. In other words, depending on their existing relationships, many health plans could benefit from one or all of the medical management services that are becoming standard in HMO reinsurance and provider excess loss insurance contracts.
Tracy Hoffman, senior vice president of OneBeacon Professional Partners, an HMO and provider excess loss reinsurer in Avon, Conn., says that health plans already affiliated with centers of excellence are unlikely to see value in a reinsurer's transplant network or expert consultants.
While ING Re employs its own case managers, OneBeacon uses independent vendors.
"We feel that our client base is best served when we are aware of all the options. I don't own any of them and I don't have exclusive access to any of them, but I am comfortable with recommending a quality organization to my clients that will serve us both well."
Not all reinsurers are equally sanguine about management services. According to Alex Soria, president of Miami-based RBS Re, which provides HMO reinsurance and excess loss insurance for providers and self-insured employers, not only do all reinsurers offer basically the same services, but reinsurers are not where health plans look first for help. Instead, Soria argues, they go to consultants or other vendors.
"Many of our customers have already put arrangements together with resources in their community, and what we're bringing to the table kind of overlays what they're doing, but it's not good enough to replace the internal and external resources the HMO already has," says Soria.
Ultimately, Soria concedes, these services do add value, "to the extent that our customers have access to these programs." For example, RBS Re will pay more on a claim when HMOs use its programs than if outside programs are involved. However, he adds, even though many of these services are provided at no extra charge, the cost of providing them has to be built into the premium, and margins are already thin.
"We feel that this is the cost of doing business," Fallahi responds. "This is a cost that we want to incur because we think that the potential of not having these services available is too undesirable for us to consider."
Most reinsurers expect the number of such services to increase as more health care cost drivers are identified. High-cost prescription drugs are a recent addition to the services portfolio, according to Hoffman.
By working with specialty injectable drug management companies, health plans can reduce not only the initial cost of these drugs, but also optimize member compliance and outcomes.
"The reinsurance market is just starting to understand the value of specialty pharmacy," says Michael Sicilian, executive vice president for sales at ScripSolutions in Elmsford, N.Y. "If they can get their health plan clients to put in a specialty program, the odds are the plan will have managed that [expense] before it becomes a reinsurance claim."
There's no dollar amount that defines "high cost" drugs, but a few examples will illustrate the concept. A six-month course of therapy for Hepatitis C ranges from $15,000 to $18,000. Gaucher's disease requires a lifetime regimen of intravenously administered Cerezyme, and costs $20,000 to $35,000 per month. Coagulation factor drugs to treat hemophilia are also required for a lifetime and cost $10,000 to $20,000 per month.
Sicilian says that specialty pharmacy companies can reduce specialty drug purchase costs by as much as 17 percent through better purchasing, but emphasizes that the real value is in the clinical pharmacy management component. He says almost 400 biotech drugs are currently in the FDA pipeline, and 22 to 24 are being launched annually. In addition, existing FDA-approved biotech drugs are in clinical trials for new disease states.
Reinsurance contracts are up for renewal on January 1, so this may be a good time for health plan CFOs to assess what additional capabilities their organizations need, and whether there is any overlap between those needs and the management services reinsurance carriers provide at little or no additional cost.
Always keeping in mind, of course, that you get what you pay for.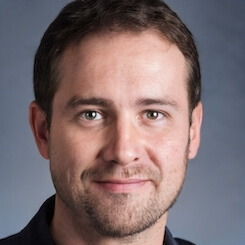 Paul Lendner ist ein praktizierender Experte im Bereich Gesundheit, Medizin und Fitness. Er schreibt bereits seit über 5 Jahren für das Managed Care Mag. Mit seinen Artikeln, die einen einzigartigen Expertenstatus nachweisen, liefert er unseren Lesern nicht nur Mehrwert, sondern auch Hilfestellung bei ihren Problemen.