Tapping into local foundations' expertise and knowledge is one way managed care can start to reinvent itself.
We've enjoyed our relationship with managed care, and we've learned a lot from what they're doing, and hopefully they've learned from some of our work," says Robert K. Ross, MD, president and CEO of the California Endowment in Woodland Hills.
In most markets around the country, this kind of relationship (or, for that matter, any kind of relationship) between health foundations and managed care organizations seems to be the exception, not the rule. But if California is a bellwether, as it usually is, then MCOs in other parts of the country may be missing a huge opportunity for productive collaboration with local health foundations, especially at a time when the managed care industry is, or ought to be, reinventing itself.
Ross describes three projects that are funded by the California Endowment that could be implemented elsewhere (see "Three Programs for Consideration").
The California HealthCare Foundation (CHCF) also collaborates with managed care in California. For example, the foundation has been a catalyst in the growing "pay for performance" movement by funding collaboration between leading California medical groups and virtually all statewide health plans to pay physicians for meeting benchmarks in management of chronic diseases and in immunization standards. Plans have agreed on common performance standards and contribute to a funding pool that pays providers.
"To Buy or Not To Buy" is a CHCF-funded study of the non-poor uninsured in California. It turns out that more than a quarter of uninsured Californians make more than three times the federal poverty limit, which suggests that some people choose not to buy health insurance even though they can afford to. This information has been helpful to both managed care companies in marketing their products and to policy makers in understanding that a single approach to the problem of the uninsured is unlikely to be effective because the uninsured are not all indigent.
Finally, CHCF's popular "Zebra Report," now in its third edition, helps Medicare beneficiaries choose from the numerous MedicareAdvantage (formerly Medicare+Choice) plans available in California. Even though there are dramatic differences in prices and benefit packages, it is not immediately apparent which is the better deal. The project is part of CHCF's broader effort to report performance of hospitals, nursing homes, and health plans.
"An important point of principle for us is that this managed care marketplace works best if consumers have information to make rational decisions," says Mark Smith, MD, MBA, president and CEO of the California HealthCare Foundation. "The problem is that such information often doesn't exist, or it's hard to get to, or it's not in a form that consumers can use, and we've been trying to do our part to overcome that problem."
Local flavor
Sure, California is unique, and what the California Endowment and CHCF are doing might not be practical or appropriate in other markets. After all, not every state or every market with a local health foundation will have a significant managed care presence, and vice versa. According to Grant Makers in Health, a not-for-profit organization that tracks the emergence and activities of foundations formed when not-for-profit plans were converted into for-profit corporations, they now operate in 38 states.
What distinguishes these foundations from their national counterparts, such as the Robert Wood Johnson Foundation, is that their origins, their missions, and their service areas are all local. Their interests are often compatible with those of MCOs doing business in the same market. Some of the bigger ones, such as the California Endowment (with assets of $3.3 billion), serve an entire state. Others have much smaller service areas. Often, a foundation's service area will be the same as that of the not-for-profit health care organization whose conversion provided the foundation's asset base.
Most conversions occurred in the late 1980s and the 1990s and were undertaken to gain access to the capital markets. The conversion process itself, usually regulated by state attorneys general and insurance commissioners, became significantly more transparent and publicly accountable during this time. Transferring the funds to a foundation is intended to maintain the same level of public benefit provided by the not-for-profit organization before the conversion. For example, both the California Endowment and the California HealthCare Foundation were created when the not-for-profit Blue Cross of California transformed itself into WellPoint in 1996.
According to the latest report from Grantmakers in Health, A Profile of New Health Foundations, May 2003, more than 165 foundations, with a total asset base of $16.4 billion, have been formed from health care transactions. This article focuses on a few of the foundations formed as a result of health plan conversions (8 percent of the total), and how their missions relate to managed care.
"These foundations play a much more prominent role in health philanthropy now because of their numbers," notes GIH President and CEO Lauren LeRoy. "A couple of them are quite large and people are watching what they do. They're in a position, if they choose, to play a leadership role in defining certain issues and pursuing those issues. They are closer to where issues and policy decisions play out, and they have come to appreciate the importance of not only having programs that provide services but also thinking about systemic change and the role that they might play in helping to foster policy changes through supporting the production of information and analysis that would lead to better informed decisions or supporting grass roots organizations and advocacy."
Mutual benefit
What some of these foundations are funding suggests a variety of mutually beneficial ways in which MCOs, or groups of MCOs, could work with these foundations. More often than not, the heads of the foundations interviewed for this article expressed a desire for greater dialog with the MCOs in their service areas. Some go so far as to suggest that managed care could learn from the projects they are funding.
"Your readers ought to know what health foundations are in their communities, and what relationship they have with the issues that are important to them," says Ann Monroe, president of the Community Health Foundation of Western and Central New York. "There's no reason why the health foundations in a community couldn't be more involved in issues that are relevant to care delivery or to care financing or other relevant areas."
Monroe's group was created in 2001 and is still in the process of determining what it will fund. Monroe says some foundations are very focused, but others are willing to look at any good idea. Still others, like the Caring for Colorado Foundation, do both.
More focused activities
A pilot project in oral health with the Colorado Community Health Network, the association of federally qualified community health centers (FQCHCs) in Colorado, is an example of the more focused activities toward which the foundation is moving, according to president and CEO Chris Wiant, PhD. The oral health initiative trains FQCHC medical staff members, especially pediatricians, to assess dental health and make appropriate referrals. That fits with the foundation's themes, which include improving access for the underserved, strengthening the safety net, and undertaking prevention and health promotion in vulnerable populations.
An example of Caring for Colorado's responsive grant-making is its funding of clinics that participate in the Institute for Healthcare Improvement's project to improve the effectiveness, efficiency, and quality of care at FQCHCs. That includes routine same-day or next-day appointments.
"I think the concept of managed care still makes a lot of sense," says Wiant. "If patients get quality care and cost-effective care, then we're ultimately going to save the system a lot of dollars. But it's hard to get there in terms of effective coordination of care, so that patients get the full range of care needed to address their mental and physical health issues. We're interested in funding projects that are going to make the whole system work better."
Community health center
Two thousand miles to the northeast, the Maine Health Access Foundation also funds the Institute for Healthcare Improvement's work with its state FQCHCs. It turns out that these programs are actually part of a nationwide collaboration between IHI and the Federal Bureau of Primary Health Care, which funds FQCHCs, to implement evidence-based, patient-centered care in what may be the most challenging of all clinical settings. At the end of last year, 7 of Maine's 10 FQCHCs, and approximately 30 percent of FQCHCs nationwide, were enrolled in this collaborative, which began with diabetes and now includes cardiovascular disease, asthma, and depression.
Wendy Wolf, MD, the Maine foundation's executive director, says the question was whether FQCHCs, equipped with IHI know-how and appropriate information technology, could deliver at least the same quality of care to their clients that privately insured consumers get.
"And the answer is yes," says Wolf. "If you went to Partners' network providers in Boston, you would expect to get the best care possible. Well, you know what? Maybe you actually get better care at a community health center, which doesn't look quite as neat and isn't as flashy, but maybe you're healthier going there. This is an example of where managed care can really learn from some of the things that foundations are supporting through their grant dollars."
With a population of only 1.3 million, Maine is not a hotbed of managed care, but many of the projects funded by the Maine Health Access Foundation could be highly relevant in markets with greater managed care penetration.
For example, like other states, Maine has a shortage of mental health professionals, especially pediatric practitioners. To fill that need, the foundation funds a project that trains primary care physicians to identify mental health and behavioral problems and initiate therapy, with a psychiatrist or psychologist as a back-up consultant.
"Wouldn't it be better if that primary care doctor could identify patients with depression, know what the standard first lines of therapy are, and maybe alleviate some of their depressive symptoms, rather than having them wait three months in severe depression to get in to see a mental health provider?" asks Wolf.
Other Maine foundation projects include one at Maine Medical Center that reminds physicians and other practitioners to consider hospice care as an appropriate alternative for terminally ill patients, and a program on a community radio station that provides a forum for dialog about health and health care.
"Here's a golden opportunity where managed care could talk about what's good about its system, why managed care is better in some instances than non-managed care, what you get with managed care that you may not get through other systems," says Wolf.
Unequal treatment
Unfortunately, many Americans don't enjoy all the benefits of health care, managed or not. Patricia Baker, president and CEO of the Connecticut Health Foundation, points to "Unequal Treatment: Confronting Racial and Ethnic Disparities in Healthcare," a recent report by the Institute of Medicine about racial and ethnic disparities in health care. She is in touch with several MCOs about how to collaborate on data collection as a first step in reducing these inequities.
The foundation funds the Yale Griffin Prevention Research Center to support a program in which community organizations and health care providers in New Haven collaborate to find out which health promotion interventions make a difference in modifying the behavior and reducing the risks of diabetic black people in cities. "What we learn might be of help in managed care disease management programs," says Baker.
Other Connecticut Health Foundation grants support:
"Adopt-a-Doc," a program in the Department of Pediatrics in the Yale University School of Medicine which is designed to improve pediatric residents' understanding of social, cultural, and economic factors on child health and to increase their cultural competence in communicating with patients;
A community college program to increase the quality and quantity of nurses, with attention to increasing the representation of blacks and Latinos; and
A program that will enable the University of Connecticut School of Dental Medicine to integrate three hours of oral health education into the training of family practice and pediatric residents.
Children's mental health
One of the priorities of the Connecticut Health Foundation is children's mental health. The foundation created the Center for Effective Practice in Children's Mental Health Diagnosis and Treatment to promote evidence-based practice. Baker, who used to head Oxford Health Plans' Medicaid program in Connecticut, believes too many children end up in emergency rooms and pediatric psychiatric clinics.
"Certain therapies, while expensive, have proven very effective, but the system doesn't promote the use of those therapies," says Baker. "I think managed care plans and their subcontractors would be very interested in what science says gets the best bang for the buck."
As employers continue to shift more of the cost of health care to employees and as pricey new biotechnology products hit the market, helping health care consumers get the best bang for their buck may be precisely how health plans will soon earn their keep. Whatever the future holds, adjusting to an evolving health care marketplace will be a challenge, and these state and local health foundations may be just the kinds of partners managed care organizations need to get from here to there.
"The bottom line is, what do we have in common?" asks the California Endowment's Ross. "We all want better health outcomes for patients and communities. We all want to better manage and control the costs of health care. And we all want accessible quality services for communities. I think there's a great deal of overlap between our missions."
---
Our most popular topics on Managedcaremag.com
---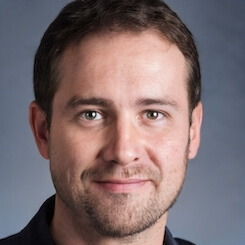 Paul Lendner ist ein praktizierender Experte im Bereich Gesundheit, Medizin und Fitness. Er schreibt bereits seit über 5 Jahren für das Managed Care Mag. Mit seinen Artikeln, die einen einzigartigen Expertenstatus nachweisen, liefert er unseren Lesern nicht nur Mehrwert, sondern auch Hilfestellung bei ihren Problemen.