Getting less-than-hale elderly enrolled can finally be a sound business strategy for HMOs that comprehend the new rules and have sufficient IT capability.
For years, Marilyn Kramer viewed recruitment ads for Medicare+Choice plans with a somewhat jaundiced eye. There was, she says, always plenty of singing and dancing featured. But what about white-haired old folks in wheel chairs or leaning on walkers?
Forget about it.
The message was always clear: Health plans wanted to recruit the healthiest people to avoid the risks associated with bad health. But under some new Medicare guidelines, Kramer, CEO of DxCG, a Boston company that markets predictive modeling software to health plans, is hopeful that sick folks might soon make a long overdue debut.
Beginning Jan. 1, Medicare phased in the first of four annual risk adjustments to pay plans more to care for ailing beneficiaries. And by doing so, the agency is hoping to put an end to a long chorus of complaints that private health plans have for years engaged in subtle or outright health discrimination.
Windfall
Combined with a new drug benefit and a 10.6 percent hike in Medicare's rate base, Medicare is completely reconfiguring how it pays for coverage. And the new math at Medicare is a windfall for those health plans that have invested in the technology and people needed to glean every dollar that's now on the table.
Conversely, in the view of some experts, you can expect to see plenty of managed care organizations limp along with inadequate and outdated information systems and a "clueless" attitude about the new-risk adjusted pay plan — an approach that can cost them dearly.
"It changes the whole game," says Richard Lieberman, a longtime Medicare consultant who's been coaching plans on making the switch to the new risk adjustment plan. "It requires plans to be data centric. Plans that will win are the ones that have already or are willing to invest in new data systems and engage providers."
And the stakes are high. One of the winners in Lieberman's roster of managed care clients is looking at an 8 percent increase in revenue from Medicare. Losers are staring at a 4 percent to 7 percent loss, largely money they can't prove is owed to them.
Getting people's attention
This isn't the first shot Medicare has taken at risk adjustment. Back in the late '90s the agency set up a 10-percent risk adjustment — where 10 percent of the plan's payment was calculated on the health of the member — that took effect in 2000.
The bulk of the payment has always been calculated on simple demographics related to age and sex: An 85-year-old woman was worth more than a 65-year-old man, even if the man had coronary artery disease. And at 10 percent, the risk adjustment payoff was too small and too skewed against the managed care industry's overriding utilization targets to get plans' attention, says one prominent consultant.
"It used a completely different methodology" than the one out now, says John Gorman, a Medicare consultant who's been crisscrossing the country the past few weeks, bringing plans up to speed on some of the latest aspects of Medicare reform. "It was completely driven off of hospital encounter data."
Now, instead of working with inpatient stats, says Gorman, the plans are focused primarily on encounter data harvested from providers with a much bigger emphasis on out-patient services. "Certain diagnoses and procedure codes that are reported trigger a bump in payment" if they are among about 60 conditions known to be high cost," explains Gorman.
Chronic disease
The risk adjustment bump also goes up if a patient suffers from comorbidities. So when a 75-year-old man is treated for congestive heart failure, the rate is bumped. Add diabetes to the chart, and it's bumped again. And that's very important when 83 percent of Medicare beneficiaries have one chronic disease and a majority suffer from two.
Plans have a much bigger stake in making sure that they're gathering all the data they need. And that means some plans are putting up some significant money to pay for the technology infrastructure that's needed, dedicating staffers to make it work, and performing audits of the steady flow of information that's required to keep tabs on risk.
"One client of mine with a 30,000-member Medicare plan is so data-focused, he's getting an extra $3 million a month," says Lieberman. "And there are other plans screaming, alleging that the government threw them a screwball and they're not getting the money they deserve."
Quite a few plans, says Lieberman, are still just clueless about the way to handle the new rules. Others are facing the need to immediately change the deep distrust that has grown over the past decade between doctors and plans. Meanwhile, health plans' information systems were often designed by programmers who didn't have even a basic understanding of how to track diagnosis groups — or why it's important.
They have to revolutionize cultures fast.
Says Gorman: "Progressively, as this thing goes along, it turns all of the financial incentives of Medicare managed care on their head."
Out: smiling, vivacious retirees on the cover "dancing the Charleston."
In: "A better playing field." And one that "pays plans much more appropriately for what is now their traditional base." Because while plans were scaling back benefits, raising copayments, or dumping Medicare+Choice (now MedicareAdvantage) altogether in recent years, the plans that stuck it out were left with a population that looked a lot more like traditional Medicare: older, sicker members looking for some protection against higher out-of-pocket expenses.
Those healthier beneficiaries? They rejected the watered-down benefits and higher costs from plans and took their chances on paying less with traditional Medicare.
But some plans say that cherry-picking seniors was never a workable strategy.
"In Tennessee, we've got 17 percent or 18 percent of the Medicare population enrolled," says Herb Fritch, CEO of Nashville-based HealthSpring, "most for two years or more. And I think, given the size of the population and the stability of it, I'd be pretty surprised if our segment looks a whole lot different than the overall Medicare population."
The beneficiaries that plans recruit may start out healthier, says Fritch, but chances are that in a matter of months they'll be subject to the same aches and ailments that traditionally plague the elderly. And that's one reason why his company is expecting to gain bigger payments from the new risk-adjusted system for his Medicare groups in Tennessee and Alabama. In Houston, where the company inherited population data that were less than perfect, HealthSpring won't know the full score until next year.
Plug risk adjustment in with Medicare's new policy of pumping up Medicare payments to plans by 10.6 percent and you get a new landscape for plans, one that will push them to get a lot smarter about how they work with large groups of unhealthy people.
Believes in DM
Fritch is a big believer in DM. He has partnered with American Healthways on 15 different disease management programs, and he's applied to Medicare to participate in a demonstration project that would enroll only patients with coronary artery disease and diabetes and move immediately to 100 percent risk-adjusted reimbursement.
"We're as confident as we can be that this will work," says Fritch.
If he's right, it's time for MCOs to bring out the new recruitment materials featuring the chronically ill.
---
Our most popular topics on Managedcaremag.com
---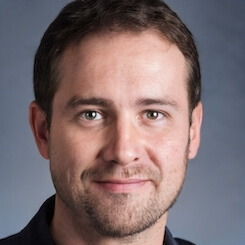 Paul Lendner ist ein praktizierender Experte im Bereich Gesundheit, Medizin und Fitness. Er schreibt bereits seit über 5 Jahren für das Managed Care Mag. Mit seinen Artikeln, die einen einzigartigen Expertenstatus nachweisen, liefert er unseren Lesern nicht nur Mehrwert, sondern auch Hilfestellung bei ihren Problemen.