Y2K, 9/11, anthrax scares — these events crystallized the problem of medication stockpiling. How does managed care respond?
People respond to living in these interesting times the way human beings have always reacted to what they perceive to be encroaching disaster: They hoard. Whether it's a mad dash to the local grocery store to stock up on bottles of water, bread, and other essentials before the impending "storm of the century," or an early refill of pain medication before the end of the benefit year, the survival instinct will play out. The last one, hoarding medication, is a growing problem that managed care needs to address.
First came Dec. 31, 1999, when the world held its breath as we approached the Year 2000. Fear of computer breakdowns led to suggestions that providers, and even the public, lay in generous supplies of drugs "just in case." Then came 9/11. And while the industry is quick to point out the many safeguards it has in place against stockpiling, it nonetheless admits that it must remain vigilant.
"If you went across the country and looked at what people have saved in their medicine cabinet and started adding up the cost of the drugs, it would be a significant amount," says Marissa Schlaifer, RPh, director of pharmacy affairs for the Academy of Managed Care Pharmacy (AMCP). And when the agent that is hoarded is Cipro, at $60 a prescription, then the problem becomes acute.
"When every person starts storing that away and you multiply that $60 across your population base — that's a significant amount of money," says Schlaifer. "When it became that large-scale, health plans and health care professionals realized it was an issue."
Unhealthy, too
Medication stockpiling can affect the individual member, the population as a whole, and the bottom line of any health plan.
"When everyone begins hoarding the same medication, it has an effect on the whole health care delivery system," says Schlaifer. And, medication kept in a cabinet for three years "has most likely lost its potency, and that's going to have numerous clinical ramifications," adds Schlaifer.
The AMCP recommends refilling prescriptions when patients have a five-to-seven day supply remaining; keeping more medication on hand is unnecessary and could be hazardous.
Managed care plans and pharmacy benefit managers can minimize the occurrence of stockpiling by reviewing the utilization data that they collect.
"Each plan needs to take advantage of the data that it has," says Schlaifer. "Look for sudden variations and changes in data. Review the records of members who refill prescriptions too quickly." And have a talk with the member's physician. "Those prescriptions have to come from some prescriber."
Schlaifer points out that many plans do review data to identify overutilizers. And she says, "physicians do appreciate the information when a health plan identifies a patient that is abusing narcotics." Nonetheless, not all physicians are in agreement that "providing unnecessary antibiotics to patients is not good medical practice."
David Clark, RPh, MBA, vice president for pharmacy benefit management at the Regence Group, a Blues plan that covers members in Oregon, Washington, Idaho, and Utah has also addressed this problem.
"We have several techniques in place to reduce stockpiling," says Clark.
Medication stockpiling study
As a result of being interviewed for this article, the Regence Group has initiated a medication stockpiling review of its own. The plan is focusing on 12 therapeutic classes that should have significant potential for stockpiling. These include major chronic medications and medications for pain relief.
The retrospective study reviews claims data from patients who received at least 4 prescriptions for treatments within the 12 categories. Regence Group then determines, for that patient and that product, what the average percent of medication use was before refill.
"Preliminary results do indicate that some potential stockpiling is occurring," says Clark. One would expect that "if no stockpiling occurs, prescriptions would be refilled when all the previous medication has been used. In other words, a refill would occur when 100 percent of the medication has been taken," says Clark. (See box below.)
Refill process offers stockpiling opportunity
Percent of quantity used
Percent of prescriptions
Comment
100% or more
84.4%
If the patient did not refill on time, this was counted as 100%
90-99.9%
13.7%
Some potential of stockpiling; may be due to waste
< 90%
1.9

SOURCE: REGENCE GROUP, BASED ON A REVIEW OF CLAIMS FOR MEMBERS WITH AT LEAST FOUR PRESCRIPTIONS IN 1 OF 12 THERAPEUTIC CATEGORIES
Safeguards implemented
"I believe that the greatest potential for stockpiling is probably around 85 percent, 90 percent, or less," says Clark. "Our next step will be to study a random sample of the prescriptions in various percentiles to verify potential stockpiling and eliminate some other causes."
Preventing the opportunity to stockpile medications is half the battle. Plans have implemented the following safeguards:
placing less emphasis on mail order;
using refill-too-soon interventions;
mandating prior authorization for specific treatments;
setting limits on quantity ; and
sending out duration-of-therapy messages.
Interestingly, Clark says that the mail-order pharmacy option offered by plans could lead to a greater chance for medication stockpiling to occur.
"There's a greater chance because of the 75 percent rule," he says. "Mail order fills 90-day prescriptions, but 75 percent of 90 days is 67 days. Members can receive medication a month early. Also, a large number of patients fill a prescription for 90 days, but don't continue to take their medication, or switch to another therapy. So there is unused medication that can be stockpiled. That costs a health plan money and results in a waste of resources." This was a big enough problem that the Regence Group has actually played down the benefit of using mail order pharmacy to its members.
Problem for PBMs
"Our decision to decrease the emphasis on mail order was based on a concerted effort by the plan to decrease waste and keep member contributions at an appropriate level," says Clark. Stockpiling could significantly increase the potential for waste, but companies in the mail order pharmacy business have not "studied the stockpiling issue," notes Clark. "This is not something PBMs that own mail order companies are looking at closely or encouraging, as it could reduce their revenue."
Another technique, sometimes referred to as the refill-too-soon intervention, verifies that the member has exhausted a significant proportion of the previous prescription before the refill can be submitted. Usually, a threshold of 75 percent of the total pills supplied is used: For a 30-day prescription, a refill will not be honored until at least 22 or 23 days have passed since the prescription was filled. Refill-too-soon edits limit stockpiling and help identify patients who are taking their medications incorrectly.
Safeguards
"If you can identify people who routinely fill prescriptions at exactly 75 percent, then there could be an accumulation of the drug," says Schlaifer.
"Health plans that have a strong pharmacy utilization management department monitored for overutilization problems prior to 9/11 or Y2K," says Schlaifer. "However, prior utilization monitoring was a tool to identify potential overuse of narcotics or controlled substances." The same management techniques are now being used more broadly today.
"The methods used to reduce the potential of stockpiling are not new," Clark says. They were "very useful to decrease the potential stockpiling that could have occurred due to Y2K or 9/11."
When Y2K was an issue, Clark recalls, numerous requests came in that the plan "turn off some of our edits so members could stockpile. At that time, we explained to physicians why this was not necessary."
Implementing a prior-authorization requirement is another technique that plan s use to minimize stockpiling.
"With the Cipro situation, you look at utilization; you create blocks in the system like prior authorization to make sure someone actually needs the Cipro," says Schlaifer. She cautions, however, that health plans do not want to run into the danger of a member having a serious infection and having to go through prior authorization before receiving the medication.
"Health plans try not to put up those barriers for patients who are acutely ill," says Schlaifer. "Plans tend not to apply electronic [claims processing system-based] edits for antibiotics. Most reviews must be done on a retrospective basis."
Quantity limits
Clark adds that most plans have quantity limits for medications. "These provide a ceiling on the amount of medication that a member can receive" without having the quantity checked by the plan and given prior authorization. "Most of the time, these quantity limits are based simply on maximum safe doses," continues Clark.
When dispensing a prescription, "the pharmacy indicates the quantity being filled and the number of days the prescription is for. For example, a prescription of 20 mg of fluoxetine would be dispensed as 30 capsules for 30 days. Most quantity edits were originally implemented to prevent members from getting two or three months' supply for one copayment. More edits were added for clinical reasons — preventing members from obtaining doses that could pose significant patient safety risks," says Clark.
Another safeguard usually implemented is the duration-of-therapy message, discouraging overutilization of drugs that are intended for short durations. Antibiotics are normally needed for no more than 10 days of therapy, and ulcer medications normally require eight weeks of therapy.
This safeguard is normally programmed into the claims processing system and is sent to the pharmacy when the claim is sent for adjudication. Some duration-of-therapy messages are sent from the PBM or plan to the physician.
These types of edits are used when there is significant patient risk from taking the medication too long, such as with some cancer treatments, or when there is not enough clinical advantage to taking the medication longer than the specified time period. "This might be used for antibiotic therapy and some high-cost biologic therapy where the benefit is provided over the first few months," says Clark.
Narcotics
Not all stockpiling occurs with antibiotic agents, of course.
"Health plans need to be aware of which medications have the greatest chance of being stockpiled — narcotics. And these medications may not be for the patient's own use," says Clark. When that occurs, a plan's fraud abuse program comes into play. "Fraud detection programs have probably increased over the past several years, but the main focus of fraud detection programs is on reducing drug abuse, rather than preventing stockpiling," adds Clark.
With these five techniques in place, the occurrence of stockpiling can be limited by a health plan, "but I'm not going to say that it does not occur," says Clark. "Patients could stockpile, but they'd have to work at it meticulously."
"Most plans are using the techniques we have been discussing. However, the extent to which they use them will vary. These edits take time to evaluate and appropriate levels can only be found over time. The duration-of-therapy safety net is probably used least of all," concludes Clark.
Before 9/11, managed care had implemented steps to minimize the effect of medication stockpiling — but it was to thwart the abuse of narcotic substances. Today, those same steps are in place, but they have broader population-based ramifications.
---
Our most popular topics on Managedcaremag.com
---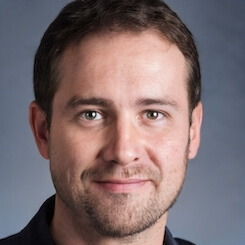 Paul Lendner ist ein praktizierender Experte im Bereich Gesundheit, Medizin und Fitness. Er schreibt bereits seit über 5 Jahren für das Managed Care Mag. Mit seinen Artikeln, die einen einzigartigen Expertenstatus nachweisen, liefert er unseren Lesern nicht nur Mehrwert, sondern auch Hilfestellung bei ihren Problemen.