If everyone can see what everyone is doing, we'll have better care at lower costs. First task: Create common standards.
Our health care system is as huge and cumbersome as an elephant, and all the players — like the blind men in the story — see the elephant differently. Doctors holding the tail perceive the system as constraining as a rope, purchasers touching the leg find it as immovable as a tree, and plans holding the trunk see it as devious and unmanageable as a snake.
We're blind to the system's true shape, and what we can't see is killing us. It's also crushing us financially, but we can't move it — can't fix it — until we can see it. The system is opaque, abstruse, variable, incredibly complex, and weirdly fragmented. Its very nature makes vision of the whole impossible, say experts.
"Health care is a fragmented system," says Donald Berwick, MD, MPP, president and CEO of the Institute for Healthcare Improvement. "It has many defects and broken parts, so it's impossible to isolate one element of it and say that's what's wrong. Most of us don't think in systems terms, so it's very difficult to gain momentum for change across the whole enterprise."
Call goes out
But something is changing. The blind players — purchasers, plans, patients, even some providers — are starting to call for the same thing: universal transparency, that is, standardized performance metrics and outcomes reports that are easily accessible to absolutely everyone. Hospital and surgical mortality and morbidity rates, physician compliance with chronic disease management, charges and reimbursements — everyone knowing everything at the click of a mouse, and we know how elephants feel about mice.
Transparency is seen as the beginning of an awakening. It has the ability to create a paradigm shift, to move us from a model of acute care that primarily rewards episodic intervention to a model of chronic care management that rewards — and here's a shocking thought — keeping people healthy.
The theory is that data exposure will lead to patient empowerment, which will result in an increase in the demand for evidence-based medicine, because it demonstrates effectiveness, which will improve the quality of care. And better care means lower overall costs.
Everyone seems to agree on how to create transparency. It's the same way you eat an elephant: one bite at a time. First, create common standards. The information to create those standards from already exists. It's in Medicare databases, hospital discharge forms, and commercial claims databases. Clinical data are in charts. Electronic medical records, as they increase in popularity, make gathering clinical information easier. And HIPAA is no problem, as long as identifiers are removed.
Second, implement the information technology necessary to report outcomes. According to a January 2004 report by Forrester Research, vendors are now developing the technology that can achieve the promise of integration offered by transparency.
"Who will close the gaps in the sprawling and disconnected health care industry?" asks a Forrester report, "Six Technologies Underpin Healthcare Interstructure." It continues, "Vendors are stepping into the breach with networks of connectivity, security, and integration. Just as Visa and MasterCard connect millions of merchants with financial institutions, companies like WebMD, RxHub, and the Global Healthcare Exchange (GHX) are laying the rails for the health care industry to work as a closely knit network." We're not there yet, however, says the report. "[C]onnectivity initiatives often mature slowly, as the businesses on either side of a transaction wait for the other to commit before buying in."
Third, reward positive outcomes with incentive payments. That means more of the kind of pay-for-performance programs now being implemented in California by a coalition of purchasers, plans, and providers called the Integrated Healthcare Association; in Boston, Atlanta, and other cities by individual health plans like Blue Cross Blue Shield of Massachusetts and Cigna HealthCare of Georgia; and by employer coalitions like the Leapfrog Group, which rewards through purchase preferences, and Bridges to Excellence, which rewards providers directly, for enhanced diabetes management, for example.
"Taking these steps is the right thing to do," says Debra Ness, executive vice president of the National Partnership for Women & Families and cochairwoman of the Consumer-Purchaser Disclosure Project, a coalition of consumer organizations and purchasers that has set an aggressive agenda for transparency. "And now there are a lot of convening forces. We are in a much different place today than we were just a few years ago, when people were challenging the idea that quality could even be measured, let alone that it should be reported."
Agreement that transparency is a good thing — or at least agreement that players need to get together and that something needs to be done — is virtually mandated by how bad things are, say Ness and others. The cost of systemic blindness is severe. The National Committee for Quality Assurance, which measures health plan performance through its Health Plan Employer Data and Information Set program, said in its 2003 annual "State of Health Care Quality" that at least 57,000 deaths occur each year because of what it calls "quality gaps."
"These gaps are the result of factors such as poor use of technology and irrational payment systems," says NCQA president Margaret O'Kane. "But they are not equally prevalent throughout the system. Among health plans that measure and report on their performance, clinical quality is higher and showed strong gains. This is the fourth year that we found that among health plans that publicly reported their performance data, clinical care improved in most areas."
Savings potential
Open sharing of data could save a lot of money, according to the Center for Information Technology Leadership. According to a report given by CITL officials at the Healthcare Information and Management Systems Society Annual Conference in February 2004, standardized health information exchange among health care IT systems could save $86.8 billion annually. The savings would result from fewer tests and the improved efficiency of automated data sharing among health care organizations. Fewer administrative tasks could lead to less redundancy and reduced labor costs.
CITL officials called the estimates "conservative projections," because the study only considered health care transactions involving providers. A full report on potential savings will be published this summer.
The Consumer-Purchaser Disclosure Project's published three-year goal calls for nothing short of a miracle: "By Jan. 1, 2007, Americans will be able to select hospitals, physicians, physician groups/delivery systems and treatments based on public reporting of nationally standardized measures for safety, timeliness, effectiveness, efficiency, equity and patient-centeredness."
IOM's report
Those measures are known by their acronym, STEEEP. They form the Rosetta Stone of transparency, allowing for creation of a common set of standards, and come from another ambitious text: the Institute of Medicine's 2001 report, "Crossing the Quality Chasm: A New Health System for the 21st Century." It called for Congress to create a fund of $1 billion to support projects with six targets:
that patients not be harmed by the care that is intended to help them (that is, safe);
that care is based on sound scientific knowledge (effective);
that care is respectful and responsive to individual preferences, needs, and values (patient-centered);
that unnecessary waits and sometimes harmful delays are reduced (timely);
that care is not wasteful of equipment, supplies, ideas, or energy (efficient); and,
that it should not vary in quality because of patient characteristics, such as ethnicity or geographic location (equitable).
To achieve STEEP, IOM recommends 10 rules for reform (viewable at www.iom.edu), and reform number seven is replacing secrecy with transparency: "The health care system should make available to patients and their families information that allows them to make informed decisions when selecting a health plan, hospital, or clinical practice or when choosing among alternative treatments. This should include information describing the system's performance on safety, evidence-based practice, and patient satisfaction."
Institute of Medicine's Simple Rules for the 21st Century Health Care System
Current Approach
New Rule
Care is based primarily on visits
Care is based on continuous healing relationships
Professional autonomy drives variability
Care is customized according to patient needs and values
Professionals control care
The patient is the source of control
Information is a record
Knowledge is shared and information flows freely
Decision making is based on training and experience
Decision making is based on evidence
"Do no harm" is an individual responsibility
Safety is a system property
Secrecy is necessary
Transparency is necessary
The system reacts to needs
Needs are anticipated
Cost reduction is sought
Waste is continuously decreased
Preference is given to professional roles over the system
Cooperation among clinicians is a priority

SOURCE: CROSSING THE QUALITY CHASM: A NEW HEALTH SYSTEM FOR THE 21ST CENTURY. INSTITUTE OF MEDICINE. WASHINGTON, D.C. 2001
Tall order, and not without cost. "STEEP epitomizes for me what transparency is," says Peter Lee, president and CEO of the Pacific Business Group on Health, a powerful purchaser coalition in San Francisco. He cochairs the Consumer-Purchaser Disclosure Project. "The point of transparency isn't to develop some big brother model of care, where providers are punished if they don't act right. It's to get valid information that can be used for quality improvement, resulting in rewards by purchasers and informed choices by consumers," he says.
Secrecy isn't working, that's for sure, says Lee. "In health care, what may seem to be good for providers can be bad for us as individuals," he says. "More care, which generates income, doesn't mean better care. In fact, we're paying more for bad care because when medicine fails, it means more hospitalization, more doctor visits, more drugs. Consumers roll the dice every time they pick a provider."
Insurers do appear to be moving toward increased transparency, albeit not always willingly. Aetna — forced in part by a federal class action suit agreement with 700,000 physicians last summer in a Florida federal court — has created a panel of physician advisers that is developing standards to make the large insurer's claims data transparent.
"Our goal is to enhance our relationship with doctors by increasing transparency with regard to our business practices," said John W. Rowe, MD, Aetna chairman and CEO. The agreement calls for a nationally recognized and physician-approved set of rules governing claim coding and grouping procedures; a joint effort with physicians to develop a claim-editing software package that incorporates physician- and industry-accepted claim coding and grouping procedures; and increased electronic connectivity and direct (including Web-enabled) access to Aetna systems to verify payment information and track claims.
Employers are unequivocal in calling for transparency, even if it means legislative action. A survey that Hewitt Associates published last year showed that 83 percent of employers support government mandated provider quality reporting; 62 percent support requiring providers to publicly disclose price; and 61 percent support mandating uniform provider data and payment reporting procedures.
Congress isn't exactly jumping on the transparency bandwagon. It hasn't created a billion-dollar fund to promulgate STEEP standards, and probably won't anytime soon. So purchasers, plans, and consumers are banding together to create common standards, demand provider accountability, and implement financial incentives.
The Disclosure Project is one example. It bases its work on the assumption that "broad awareness and support exists among all major stakeholder groups for … the dissemination and actionable use of standard national performance indicators by consumers and purchasers."
Not that such commonality of purpose comes easily. Just getting various players to talk to each other has taken years, and agreement about goals notwithstanding, true transparency is probably further away than 2007. "It has always depended on what part of the system you belonged to as to what you want to see, which data you want to be transparent to everyone else," says Kenneth W. Kizer, MD, president and CEO of the National Quality Forum.
For example, says Kizer, hospitals resisted efforts by the Centers for Medicare & Medicaid Services in recent years to publicly report performance measures. Physicians resist reporting outcomes to plans, and remain suspicious of how that data will be used, he says.
NQF is trying to change that by getting representatives of all the stakeholders to develop performance metrics they can agree on. A not-for-profit membership organization founded in 1999 by a coalition of purchasers, health plans, providers, employers, consumer groups, government bodies, and accreditation organizations, the forum is the focal point of a noncompetitive industrywide attempt to create systemwide transparency and its goal is to standardize the way health care quality is measured and reported.
If commonality of standards is achievable — a significant question if the history of competing accreditation agencies is a guide — everyone agrees Kizer is the man for the job.
Moving the immobile
He knows more than a little something about moving the immobile; in fact, his experience exemplifies the potential for improved quality and lowered costs inherent in transparency. He was under secretary for health in the U.S. Department of Veterans Affairs for five years before joining NQF. That made him the highest ranking physician in the federal government and the CEO of the veterans' health care system, the largest integrated health care system in the nation with a budget of more than $20 billion, approximately 200,000 staff, and more than 1,100 sites of care delivery — a huge system within the system.
Before his tenure, the VA health care system was made up of independent and competing medical centers, with a great deal of variation in care delivery and outcomes. They did not share much data among themselves, let alone with the rest of the industry. Kizer implemented a new organizational model called Veterans Integrated Service Networks (VISNs), with a stated goal of delivering services in a coordinated, collaborative, and very public manner.
The result was universal primary care, care management, standardized benefits, telephone linked care and a shift from hospital-based to outpatient care, including 302 new community-based outpatient clinics. "The VA is notable … for its efforts to improve quality through performance measurement and a focus on getting the incentives right," said the New England Journal of Medicine in October 2003.
Basis of medicine
The main purpose of indicators, performance measurement, and aligned incentives is to improve patient functionality, says Kizer. That's not rocket science — it's the basis of medicine. "Is the patient better off or not? That's the primary question, always," says Kizer. "And we are far away from being able to answer that question.
For one thing, even after organizations like the Disclosure Project and NQF work very hard and develop a set of performance metrics that stakeholders can agree on, the information technology to gather and disseminate reported outcomes is only now coming on the market, and it is expensive. Estimates for industrywide implementation run into the billions.
"Health care remains one of the least wired sectors of the economy," says the NCQA report. "Yet delivering, coordinating, and following up on even routine health care is a complex process that increasingly must be backed by a sophisticated information system capable of detecting errors, providing support, and helping to engage the patient. The federal government should work with various stakeholders to help develop a national health care information infrastructure. The government should also provide funding for, and reward investment in, health care information technology."
That may start to happen. At the World Health Congress in Washington, D.C., in January, Sen. Bill Frist (R-Tenn.), the Senate majority leader, said that "creating standards for information technology interoperability and incentives for adopting IT" will be a "major concern of Congress" in the coming year.
Congressional promise notwithstanding, it will probably fall to the private sector to fund a large part of the information technology that can make transparency viable. It's a commitment the public and private sector cannot afford not to make, says Kizer.
"We're now in the awkward stage of all this," he says. "But we now spend an incredible amount of money on a fragmented, uncoordinated system of care. Some studies say as much as 45 percent of each health care dollar is wasted. It isn't that it's too costly to make transparency happen. It's too costly not to."
---
Our most popular topics on Managedcaremag.com
---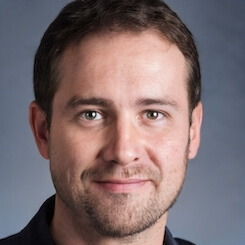 Paul Lendner ist ein praktizierender Experte im Bereich Gesundheit, Medizin und Fitness. Er schreibt bereits seit über 5 Jahren für das Managed Care Mag. Mit seinen Artikeln, die einen einzigartigen Expertenstatus nachweisen, liefert er unseren Lesern nicht nur Mehrwert, sondern auch Hilfestellung bei ihren Problemen.