EMPLOYER UPDATE
Sure, there may be some costs up front, but there is also an opportunity for health plans to profit as employers' concern about this issue grows.
Depression costs employers more than $51 billion per year in absenteeism and lost productivity, not including high medical and pharmaceutical bills. Yet there's still a long way to go in diagnosing workers, providing adequate care to patients, and getting employers, health plans, and physicians to work together to combat the disease, according to several studies published in recent months.
For health plans and primary care physicians, the evidence points to several opportunities — perhaps eventual mandates — for change.
Insurers, for instance, may have an open door to take the lead in putting together better programs and benefits for depression care in Pittsburgh, where a kind of inertia has settled in regarding the condition, according to Michael Schoenbaum, PhD, an economist at the Rand Corp.
While some employers acknowledge the impact of the disease, many have not requested programs from insurers and physicians, in part because employees have not demanded them, according to a study published in Psychiatric Services that polled employers, health plans, and physicians in Pittsburgh.
"We're still not at the point where people are clamoring for access to these programs," says Schoenbaum, the lead author. "Employees don't demand them. Depressed people are poor advocates for themselves — they are not very energetic; they are pessimistic; and it's hard for them to get out and do anything."
Investment required
Instituting improved, evidence-based depression care, however, may be a way that health plans can differentiate their products, especially as employers continue to learn about the costs of depression. But changes would require an investment from either the health plan or the employer.
"The evidence is very strong that strategies to improve care for depression are effective, but effective strategies do raise health costs a little bit — around $250 per year per depressed person, which translates to about $2 per member per month at the population level," says Schoenbaum, citing an earlier study.
Compensate physicians
One way insurers can improve depression care is by paying primary care physicians for care management functions such as regular telephone calls to ensure that patients are taking their medications, a technique that has been proven to work, says Schoenbaum. Health plans also could pay primary care physicians for consulting with specialists about patients, he adds.
"Improvement strategies are centered on how a doctor's office is organized," says Schoenbaum. "But if primary care doctors aren't able to bill for phone calls and physician-to-physician consultations, those services are not going to happen systematically. And it's the systematic stuff that works."
President Bush's New Freedom Commission on Mental Health last summer recommended that government and private payers make such changes, says Schoenbaum, but he has yet to hear of the suggested policies being implemented.
The United States made long strides in de-stigmatizing depression and giving greater attention to mental health issues in the 1990s, says Paul E. Greenberg, managing principal at Analysis Group. Between 1990 and 2000, treatment rates for depression increased more than 50 percent, according to a study by Greenberg and several colleagues published in the December issue of the Journal of Clinical Psychiatry. At the same time, the total costs of depression, including direct treatment costs, rose just 7 percent to $83.1 billion in 2000 from $77.4 billion in 1990. Of that, employers shouldered the greatest share of the burden, absorbing $51.9 billion in costs related to absent and unproductive workers.
"In 1990 and now, the costs of depression have primarily been borne in the workplace in the form of reduced productivity," Greenberg says. "Every employer faces this concern, whether he pays attention to it or not."
Managed care has been successful in increasing treatment rates without "breaking the bank" by shifting care from inpatient care to outpatient and pharmaceutical care, Greenberg says. The challenges today are to continue to reach more depressed people — more than half have no interaction with the medical community — and improve the care that is delivered, he says.
"Treatment adequacy is now the next thing of great importance," he says. "It's not enough to have an encounter with a depressed patient and hand her a prescription. It's increasingly important to know that her depression symptoms are being well managed."
What's appropriate?
Insurers can influence the quality of treatment that depressed people receive, Greenberg believes. He argues, though, that while it is important to move forward in a cost-justifiable way, dollar-for-dollar return-on-investment requirements may not be appropriate.
Such criteria are not placed on cancer treatment, he notes. "We don't consider depression to be on an equal footing with many physical disorders and yet, from an economic perspective, it exacts a comparable toll."
Stalemates like the one Pittsburgh is experiencing will not last long, Greenberg predicts. Employees will use the Internet to gather information and begin to demand better care, he says.
"The real way change is going to happen is when employees recognize that their depression affects their career advancement and salary," says Greenberg. "They are going to recognize that their mental health benefit is key not only in advancing their physical and mental health but in helping them be as professionally well off as they can be."
Already, 52 percent of employees with uncontrolled symptoms see depression as a barrier to career advancement, compared with 28 percent of those whose symptoms are controlled, according to "Depression in the Workplace," a study conducted by Public Opinion Strategies for the University of Michigan Depression Center earlier this year.
Patients approve
Workers believe treatment helps them perform better at work, the survey found. Of 279 respondents who said that depression interferes with work or causes them to miss work, 88 percent said their effectiveness at work and their ability to meet their work responsibilities improved after they received treatment.
Studies on depression from all angles will continue.
Employers bear brunt of depression costs
Pharmaceutical costs increase more than 450 percent as treatment for depression increases over decade.
SOURCE: THE JOURNAL OF CLINICAL PSYCHIATRY, DECEMBER 2003, "THE ECONOMIC BURDEN OF DEPRESSION IN THE UNITED STATES: HOW DID IT CHANGE BETWEEN 1990 AND 2000?" PERCENTAGE CHANGES ARE ROUNDED.
---
Our most popular topics on Managedcaremag.com
---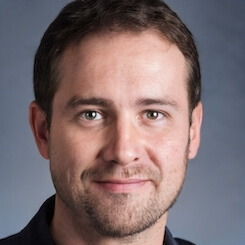 Paul Lendner ist ein praktizierender Experte im Bereich Gesundheit, Medizin und Fitness. Er schreibt bereits seit über 5 Jahren für das Managed Care Mag. Mit seinen Artikeln, die einen einzigartigen Expertenstatus nachweisen, liefert er unseren Lesern nicht nur Mehrwert, sondern auch Hilfestellung bei ihren Problemen.