Managed care is having some success discouraging practices that promote the development of "superbugs."
Back in the not-so-good old days, when enemy soldiers besieged your castle, you'd just peer down on them from behind your battlements, counting on your stout fortifications to blunt their bolts and arrows. Within your walls, you had a deep well and a full granary. You could wait them out. You felt relatively snug and even a bit smug — until you saw the flying pig.
The pig wasn't flying of its own accord, mind you, but it was airborne nonetheless, flung into the air mechanically by a powerful trebuchet. You followed the trajectory and, terrified, watched the descent. The instant the carcass splattered across your courtyard, Pestilence had joined the fray as a fearsome ally of your enemy. The victim of a medieval biological weapon, you were utterly defeated and very likely as good as dead, if not from some infectious disease, thanks to the rotting pig (or a human corpse), then at the hands of your human enemy when you fled your castle to avoid the invisible foe within.
So it has gone, century after century (albeit usually under far less dramatic circumstances), with humans' immune systems being the primary defense against bacterial infections. The microbes often prevailed. In the 17th century, tuberculosis reigned as "Captain of the Men of Death," and in the 19th century it accounted for 1 in every 7 deaths (it annually kills 2 million people worldwide). As recently as 1935, a nationally prominent urologist, Hugh Cabot, MD, advocated creating another medical specialty just to cope with venereal diseases. And as late as 1936, the leading cause of death in the United States was pneumonia. But the introduction of penicillin during the 1940s soon brought pneumonia under control, along with gonorrhea and syphilis.
But the enemy is at the walls again. This time, the microbes themselves are fighting back, employing countermeasures that weaken or render useless all those antibiotics once thought to be miracle drugs. Moreover, the bacteria are being aided unwittingly by your germ-fearing aunt, who blithely uses antibacterial products throughout her house, and by your well-intentioned physician, who, though he knows better, still prescribes antibiotics for patients who suffer from the common cold, the flu, and other conditions of viral origin because he wants to keep the patient satisfied.
Your aunt and your doctor aren't flinging dead pigs through your window, but in a sense they might as well be doing so, because their actions promote the evolution of bacterial strains capable of resisting antibiotics. And, by the way, a reinvigorated Captain is on the prowl again in eastern Europe and central Asia: in mid-March, it was reported that 300,000 new cases of multidrug-resistant tuberculosis are emerging in those regions each year.
At first, microbial resistance to antibiotics wasn't recognized as a problem, because the flood of new products was sufficient to provide a new antibiotic that could squelch resistant strains. But rampant overuse of antibiotics led to the rapid development of resistance: Tetracycline came into clinical use in 1952; tetracycline-resistant strains were identified in 1956. Erythromycin was introduced in 1955; resistant strains were found one year later. It took 15 years before resistance to vancomycin was detected, following its introduction in 1972. That was a most worrisome development, because vancomycin was supposed to be reserved as the last line of defense against severe hospital-acquired infections.
No matter what new antibiotic is developed (and development of new ones has waned in recent years), microbes have multiple mechanisms for acquiring resistance. They can alter the antibiotic's molecular target or prevent the antibiotic from entering the cell. If the antibiotic does gain entry, they can pump it back out or break it down, effectively neutralizing it. Through the exchange of DNA via plasmids, the means of resistance even can be passed from one species to another.
Last, best hope
So the chief weapon against antibiotic resistance isn't another antibiotic — not that a novel antibiotic like telithromycin (Aventis's Ketek, the first ketolide) would be unwelcome. Rather, education that leads to altered behavior offers the last, best hope of preserving the effectiveness of antibiotics. And in this contest for the hearts and minds of patients and physicians, MCOs have manned the battlements.
That's only fair, because MCOs have been assigned some of the blame for inappropriate use of antibiotics, which increased dramatically during the 1980s and into the early 1990s. It was argued that physicians whose compensation was based in part on patients' satisfaction might be more inclined to dispense an antibiotic just to keep the customer satisfied, especially if the customer was the parent of a child in distress owing to, say, an earache. It also was argued that pressures to see more patients in the course of the day reduced the amount of time available for educating patients about when antibiotics are and are not warranted, and why their inappropriate use could be harmful. It also was thought that economic pressures also might lead to the avoidance of tests to determine whether an infection was bacterial or viral.
Kaiser Permanente set out to simultaneously educate its 3.2 million members and 3,800 physicians about the perils of inappropriate use of antibiotics. The program was intended to last one year, focusing on a set of five core diagnoses that account for the majority of inappropriate prescribing of antibiotics (middle ear infections, sore throat, bronchitis, colds, sinusitis). At the time, about 60 percent of Kaiser Permanente's patient visits for these conditions resulted in the prescription of an antibiotic. Encouraged by the 20 percent reduction in antibiotic utilization achieved after one year of educational interventions with patients and clinicians, Kaiser Permanente decided to extend the program for four more years. Today, only 20 percent of visits for these core diagnoses result in a prescription for antibiotics, according to David J. Witt, MD, chairman of infectious diseases.
"That's beyond what we expected, and probably near the nadir of what can be accomplished," Witt says. He says Kaiser Permanente conducted a similar program in southern California, with identical results.
At first, Witt worried that a succession of mild flu seasons had accounted for the program's reduction in antibiotic utilization, but this year the flu season was very bad and the success continued. According to David Campen, MD, Kaiser Permanente's medical director of drug information, utilization, and technology, another concern was that efforts to make people think twice about using antibiotics might affect patients in some detrimental way. So they checked their first-year data to see if office visits or ER visits had increased among patients not receiving antibiotics, relative to a matched population, and no differences were found.
The challenge now, Witt says, is to reinforce the message for another year in order to maintain the program's achievements to date.
Witt attributes much of the program's success to the credibility it achieved through AWARE (Alliance Working for Antibiotic Resistance Education), a broad-based, statewide initiative that serves no specific interest group.
"In this era of suspicion, when an insurer undertakes an initiative like this, it's not fully effective," says Witt, "but groups like AWARE lend it credibility." Witt serves on AWARE's steering committee.
Today, statewide collaborative programs involving medical societies and health plans are at the heart of the nationwide effort to promote appropriate use of antibiotics. Last year the CDC provided modest funding for 29 state programs, and the CDC works together with the Alliance for Prudent Use of Antibiotics (APUA) and the Council for Affordable Quality Healthcare (CAQH) to educate patients and clinicians. CAQH, which was formed in 1999 to enhance the overall quality of health care, comprises some of the nation's largest health plans and networks, serving more than 100 million members (see "Members of the Council for Affordable Quality Healthcare"). Robert Scalettar, MD, the vice president of medical policy and chief medical officer for Anthem Blue Cross and Blue Shield, chairs CAQH's coast-to-coast Save Antibiotic Strength initiative, which targets patients and physicians through multiple interventions.
CAQH is bringing strength in numbers to bear upon a problem of great magnitude, Scalettar says, accomplishing much more through collaboration than any single MCO could hope to do through acting alone. The question for MCOs, he says, is "Can we align before we implode?"
APUA, founded in 1981, assumed an early leadership role in calling attention worldwide to the mounting peril of antibiotic resistance. The founder and president of APUA, Stuart Levy, MD, a professor of molecular biology and microbiology and professor of medicine at Tufts University School of Medicine, calls antibiotics "societal drugs."
"Individual use, in particular misuse, affects others in society by selecting and recruiting resistant strains. Therefore, improving antibiotic use benefits not just the individual, but community at large," Levy says.
In 1995, the CDC undertook a campaign in response to data showing an alarming rise in antibiotic resistance, notably among Streptococcus pneumoniae. Richard Besser, MD, medical director of the CDC's nationwide campaign to improve utilization of antibiotics, says this very important pathogen — it's the most common bacterial cause of pneumonia, meningitis, acute otitis media, and sinusitis — had been almost universally susceptible to penicillin into the 1980s, but over the course of a decade, about 25 percent of pneumococcal strains in some locations developed penicillin resistance. This occurred in large part, Besser says, because of overuse of antibiotics: About 40 percent of antibiotic prescribing in 1992 was inappropriate. The good news contained in that otherwise grim statistic? "It showed how much room there was for improvement without adversely affecting patient care," Besser says.
Integrated delivery system
Jonathan Finkelstein, MD, MPH, a pediatrician and an assistant professor of ambulatory care and prevention at Harvard Medical School and Harvard Pilgrim Health Care, has published many articles about antibiotic resistance. In his work as a pediatrician, Finkelstein says he has been surprised by how energetically pediatricians in private practice have been pursuing information about antibiotic resistance on their own. But he says MCOs that possess integrated delivery systems have an advantage over private practitioners and other segments of the health care system with respect to their ability to systematically educate patients and clinicians.
MCOs also are well-positioned to work with employer groups to provide patients with information about appropriate antibiotic utilization at the workplace, given that it's in the interests of MCOs and employers to keep people healthy and use medical resources wisely. In fact, CAQH launched a program earlier this year that provides employers with tools to educate their workforces about appropriate antibiotic use.
Overall, Finkelstein sees improvements, both in a reduction in inappropriate utilization of antibiotics and patients' attitudes. "Patients are better educated today, and they're less resistant, as it were, to the idea of not using antibiotics when they are not needed."
"Significant misperceptions about the illnesses that do and do not respond to antibiotics still persist among the patient population," Finkelstein says. "For example, a substantial percentage still regard green nasal discharge as a sure sign that a bacterial infection is present and an antibiotic is warranted, which is not the case." The findings of one of CAQH's many endeavors, a nationwide campaign to gauge Americans' attitudes toward antibiotics and how they use them (see "Americans' Beliefs About Antibiotics"), supports Finkelstein's contention. A follow-up study may be undertaken later this year.
Americans' beliefs about antibiotics
Percent holding belief/practice
Percent
Antibiotics are effective for treating the flu
33
Have taken antibiotics for flu
36
Antibiotics are effective against colds
25
Have taken antibiotics for a cold
37
Have antibiotics left over from a prescription
34
Leftovers owing to cessation of antibiotic use once patient feels better
64
Leftovers owing to forgetting to take all the medication
36
Save left over medication for next time
44
Currently have antibiotics in household
26
Have antibiotics left over from last time someone took them
39
Have antibiotics because someone is currently taking them
36
Are saving antibiotics for next time someone gets sick
28
Data are from survey conducted by Harris Interactive in October 2002 among 1,000 adults aged >=18 years; margin of error, ± 3.1%.
SOURCE: COUNCIL FOR AFFORDABLE QUALITY HEALTHCARE
Take advantage of MCOs' data
Finkelstein sees somewhat of a generational difference in patients' willingness to accept more judicious use of antibiotics. "In pediatrics, we train our patients. If young children grow up receiving antibiotics judiciously, it isn't hard to convince their parents that the next runny nose or flu-like illness doesn't require antibiotic treatment. It's more difficult for older adults to shake their old ways, because over the course of 20 or 30 years they became accustomed to receiving antibiotics as a matter of routine."
Despite great strides made in reducing antibiotic utilization, the question of whether inroads have been made against antibiotic resistance is more complicated, Finkelstein says. "Resistance itself is not dramatically declining, but at least we're not promoting it to the extent we once were," he says.
The consensus is that antibiotic utilization once was far too high, Finkelstein says, but a remaining challenge for managed care is not necessarily to continue driving antibiotic utilization down further and further, but rather to understand the appropriate level of use.
Toward that end, Finkelstein would like to see the managed care industry make greater use of one of its greatest assets — data — to monitor patterns of severe infection. Such monitoring could ascertain, for example, whether the incidence of mastoiditis is rising owing to reduced use of antibiotics to treat otitis media. He says the new HEDIS measures that seek to quantify the appropriate use of antibiotics are a good example of how managed care is exploiting this tremendous asset to combat antibiotic resistance.
NCQA measures appropriate use
The newest HEDIS measures, Appropriate Treatment of Children with URI and Appropriate Testing for Children with Pharyngitis, mark an important evolutionary step for HEDIS: These are the first measures of effectiveness to assess appropriate utilization with a focus on potential problems of overuse. These measures were developed in collaboration with CDC and with assistance from CAQH, which shared with NCQA the data that had been collected through its initial efforts.
The first measure essentially looks at children with the common cold, says Greg Pawlson, MD, NCQA's executive vice president. It takes into account all members between the ages of 3 months and 18 years who were diagnosed with URI, and for whom an antibiotic was not dispensed within three days of the episode date. Thus a higher score will indicate appropriate (non-antibiotic treatment) of children with URI's.
The second identifies patients age 2 to 18 years who were diagnosed with pharyngitis and prescribed an antibiotic, and then looks within this population to see what proportion of patients were tested for a group A streptococcal infection before being treated with an antibiotic. Clinical guidelines from a variety of organizations specify a "strep test" before use of antibiotics in children with pharyngitis.
You might think that the strep test has become a matter of routine by now, but Pawlson says field tests showed that a "significant proportion" of physicians prescribe antibiotics without benefit of the confirming test. Data for both new measures are being collected this year and will be reported as aggregate data in the State of Health Care Quality report, which is scheduled for release in mid-September.
Pawlson says NCQA also is trying to develop HEDIS measures of antibiotic utilization in adults. Although a substantial number of adults receive antibiotics inappropriately, he says it's more difficult to design good measures because URI in adults is more complicated than it is in children and adolescents. Difficulty in constructing a rigorous measure, stemming from imprecision in diagnosis, resulted in the scrapping of an earlier HEDIS measure related to antibiotic overuse. The measure was designed to examine the use of broad versus more narrow-spectrum antibiotics for otitis media.
In September 2003 the CDC unveiled the public phase of its national public awareness campaign, "Get Smart: Know When Antibiotics Work." Besser, the campaign's medical director, says the scientific basis for "Get Smart" consists of two sets of articles published in 1998 and 2001 (please see "Further Reading"). In 2001, the Annals of Internal Medicine devoted 51 pages of its March 20 issue to nine position papers setting forth the principles of appropriate antibiotic use for adults with respiratory tract infections, sinusitis, rhinosinusitis, pharyngitis, and bronchitis.
Endorsed by the CDC, the American Academy of Family Physicians, the American College of Physicians-American Society of Internal Medicine, and the Infectious Diseases Society of America, these papers present background information, specific aims, and methods. The journal encourages its readers to copy and distribute the articles, provided that any such distribution is not for profit. These articles complemented guidelines for children published in Pediatrics in 1998 as a joint endeavor by the CDC, the American Academy of Family Physicians, and the American Academy of Pediatrics.
Good news, bad news
As a result of the nationwide attention given to the issue of antibiotic resistance, the good news is that overall use of antibiotics has been decreasing, though there's room for more improvement. "We still know that tens of millions of prescriptions for antibiotics are being written each year for patients with viral infections," Besser points out.
The bad news, Besser says, is that use of broad-spectrum antibiotics has been increasing dramatically. He identifies various factors that contribute to this trend. First, offering once-daily dosing, the broad-spectrum drugs tend to be more convenient. Second, drug companies give physicians samples of the broad-spectrum agents, whereas starter packs of generic antibiotics are hard to come by. Third, direct-to-consumer (DTC) advertising increases patients' awareness of broad-spectrum products.
Although DTC ads may increase patients' knowledge and promote discussions between patients and physicians, Besser fears the ads may lead patients to put undue pressure on physicians to prescribe certain products. "This is a worrisome trend," says Besser, noting that DTC advertising will be on the agenda at the next national meeting about antibiotic resistance.
"Managed care has a real role to play here," he says, pointing to physician profiling and feedback as good tools for reducing inappropriate usage of broad-spectrum agents.
"The quinolones are tremendous drugs," adds Kaiser Permanente's Witt, "but if we squander them on upper respiratory infections, we won't have them available when we need them for community-acquired pneumonia. As an infectious disease clinician, my back already is against the wall."
To be effective, interventions aimed at improving the use of antibiotics must target patients and physicians, Besser says, because each group drives inappropriate use. Educating the public helps reduce the pressure physicians feel to dole out drugs just to avoid patients' complaints.
The CDC has developed a set of simple but effective tools to address patients' outmoded expectations. To mollify patients who expect to leave the doctor's office with something in hand, there's the viral prescription pad — tear-off sheets that explain why an antibiotic is unnecessary and counterproductive, along with tips for relieving symptoms of cold or flu. While they're in the office, patients can read CDC posters explaining why policies regarding antibiotics have changed. To re-educate daycare centers that have instituted well-meaning but misguided policies requiring children diagnosed with strep throat to have been on an antibiotic for 24 hours before returning, there's a back-to-school note letting the teachers know it's safe for the child to return. For one thing, the period when the ill child may have been capable of spreading the disease occurred several days before the child became symptomatic.
Improvements in Pennsylvania
At Pittsburgh-based Highmark, educational interventions have led to altered behavior by physicians, changed attitudes among patients — and a rapidly achieved reduction in inappropriate use of antibiotics among children and adults. Donald Fischer, MD, Highmark's medical director, says their efforts have focused on two issues: first, enhancing physicians' and patients' knowledge about the diseases for which antibiotics are and are not appropriate; and second, if antibiotic utilization is appropriate, selecting a narrow-spectrum antibiotic instead of a broad-spectrum agent.
As of 2002, Highmark claims data showed that antibiotics were being prescribed for 44 percent of children and 49 percent of adults with a diagnosis of pharyngitis.
"Probably no more than 15 percent of adults with pharyngitis have a streptococcal infection, which is totally susceptible to penicillin," says Fischer, "so when you see half of the adult patients with this diagnosis receiving an antibiotic, you know there's a problem." As the result of an educational campaign, by 2003 the percentage of children and adults diagnosed with pharyngitis and receiving an antibiotic was reduced considerably (see "Educational Intervention To Improve Use of Antibiotics Among Patients Diagnosed With Pharyngitis").
Educational intervention to improve use of antibiotics among patients diagnosed with pharyngitis
Children
Adults
Before intervention
After intervention
Before intervention
After intervention
Percentage of patients diagnosed with pharyngitis who received antibiotic
44
35
49
37
Percentage of patients diagnosed with pharyngitis who received antibiotic without strep test
20
16
33
23
Percentage of recipients of antibiotics for pharyngitis who received antibiotics other than first-line
33
22
>50
Not available
SOURCE: HIGHMARK
Of course, without testing for strep, there's no way to know whether a patient with pharyngitis will benefit from an antibiotic. Highmark has made inroads with this issue, too, as the table shows. Among the children prescribed an antibiotic for pharyngitis, the percentage receiving something other than a first-line antibiotic (penicillin or the better-tasting amoxicillin) also has been reduced.
In Virginia, an enthusiastic corps of volunteers from Anthem has been taking age-appropriate messages about infection control directly to children in kindergarten through the second grade. Costumed as Stan (or Stella) the Superbug, the volunteers (drawn from all ranks of the organization) perform whimsical skits, play games, and teach the children songs. (Stan began life as guy in a rented lobster suit — sans the scary claws — and as microbes are wont, evolved rapidly.)
Through Stan and Stella, the children learn, in a very basic way, that viruses and bacteria are different, and they are reminded to cover their mouth when they cough, and to wash their hands long enough — that is, for as long as it takes to sing the hand-washing song. So far, the Superbugs have entertainingly educated about 25,000 youngsters statewide, along with their parents via brochures the kids are asked to take home. Stan also has made numerous appearances on posters and in print, radio, and TV ads and public service announcements.
Anthem executives say feedback from physicians and patients has been positive. One doctor told Richardson Grinnan, MD, Anthem's senior medical director, that the whimsy in the Stan the Superbug materials is what grabs people's attention.
Well before the invention of Stella and Stan, Anthem was constructing profiles of physicians' antibiotic prescribing patterns and sharing that information with physicians to show them how they compared with their peers.
"Physicians have responded very favorably to the profiling," says Grinnan, "because we don't hit them over the head with cost issues. We just measure their practice against the standards of care and remind them what the standards are."
Internal measures developed by Anthem have shown the fruits of such profiling: a reduction in antibiotics prescribed for sinusitis-rhinitis, along with an increase in the use of a first-line agent among those patients who did receive an antibiotic (see "Changing Patterns of Antibiotic Usage for Sinusitis-Rhinitis").
Changing patterns of antibiotic usage for sinusitis-rhinitis
Usage of antibiotics in sinusitis-rhinitis episodes among patients of all ages
Measurement period
Numerator / denominator
Percent receiving any antibiotic
Year ending June 30, 2000
22,379 / 35,955
62.2
Year ending June 30, 2001
24,268 / 42,133
57.6
Year ending June 30, 2002
20,716 / 37,901
54.7
First-line antibiotic usage in sinusitis-rhinitis among patients of all ages
Measurement period
Numerator / denominator
Percent receiving first-line antibiotic
Year ending June 30, 2000
10,697 / 22,379
47.8
Year ending June 30, 2001
12,080 / 24,268
49.8
Year ending June 30, 2002
10,804 / 20,716
52.2
SOURCE: ANTHEM BLUE CROSS AND BLUE SHIELD
Likewise, physicians in Pennsylvania have responded favorably to data showing their rates of overall and first-line antibiotic usage for common respiratory infections, says Highmark's medical director, Donald Fischer, MD. Highmark has 5,000 primary care physicians in central and western Pennsylvania.
"Physicians don't have ready access to data, especially peer data," Fischer notes. "Data for facilitating process improvement are the greatest asset MCOs have." He says physicians are quite interested to see data about their use of antibiotics, but they lack the time and resources to compile data on their own.
Grinnan says the topic generating the greatest feedback that Anthem has received from physicians deals with the efforts being taken to manage patients' demand for antibiotics.
"Our primary focus is not on saving money," says Kaiser Permanente's Campen. "Rather, our message is that the end of the antibiotic era is approaching, and if we don't act, we face tremendous risk."
Campen says one of Kaiser Permanente's historic strengths is offering a wide range of programs in continuing medical education, and he credits these programs with increasing its physicians' awareness of appropriate antibiotic utilization. He also credits the local news media for increasing public awareness of the issue, by telling a story that's balanced and educational.
"We haven't done a survey," Campen says, "but we see a shift in public perception, in that patients are far more willing to go without an antibiotic than they used to be."
Patients' resentment of physicians who refuse to prescribe antibiotics for viral infections is a longstanding problem. For example, a retired physician in Pittsburgh (who prefers to remain anonymous), recalls losing a substantial number of patients in the 1950s — long before managed care existed in that region — because he wouldn't give them the antibiotics they expected to receive for a cold or flu. They abandoned his practice in sufficient numbers that his income suffered.
"That was no way to build a practice," he says.
Perhaps not. But it was, and is, a way to practice responsible medicine. Today, MCOs are working with other components of the health care system to make it easier for current and coming generations of physicians to practice responsible medicine, too.
Indeed, CAQH's Scalettar sees MCOs' collaborative efforts to improve usage of antibiotics as a portent of managed care's ability to alter patients' and physicians' behavior with respect to other important public health problems.
Further reading
Finkelstein JA, Stille C, Nordin J, et al. Reduction in antibiotic use among US children, 1996-2000. Pediatrics. 2003;112:620-627.
Finkelstein JA, Davis RL, Dowell SF, et al. Reducing antibiotic use in children: a randomized trial in 12 practices. Pediatrics. 2001;108:1-7.
Gonzales R, Steiner JF, Lum A, et al. Decreasing antibiotic use in ambulatory practice. Impact of a multidimensional intervention on the treatment of uncomplicated acute bronchitis in adults. JAMA. 1999;281:1512-1519.
Levy SB. The Antibiotic Paradox: How Misuse of Antibiotics Destroys Their Curative Powers. Cambridge, Mass.: Perseus; 2002.
Shea KM. Antibiotic resistance: what is the impact of agricultural uses of antibiotics on children's health? Pediatrics. 2003;112:253-258.
Watson RL, Dowell SF, Jayaraman M, et al. Antimicrobial use for pediatric upper respiratory infections: reported practice, actual practice, and parent beliefs. Pediatrics. 1999;104:1251-1257.
Position Papers — Adults
(from the American Academy of Family Physicians, American College of Physicians-American Society of Internal Medicine, Centers for Disease Control and Prevention, and the Infectious Diseases Society of America)
Gonzales R, Bartlett JG, Besser RE, et al. Principles of appropriate antibiotic use for treatment of acute respiratory tract infections in adults: background, specific aims, and methods. Ann Intern Med. 2001;134:479-486.
Snow V, Mottur-Pilson C, Gonzales R. Principles of appropriate antibiotic use for treatment of nonspecific upper respiratory tract infections in adults. Ann Intern Med. 2001;134:487-489.
Gonzales R, Bartlett JG, Besser RE, et al. Principles of appropriate antibiotic use for treatment of nonspecific upper respiratory tract infections in adults: background. Ann Intern Med. 2001;134:490-494.
Snow V, Mottur-Pilson C, Hickner JM. Principles of appropriate antibiotic use for acute sinusitis in adults. Ann Intern Med. 2001;134:495-497.
Hickner JM, Bartlett JG, Besser RE, et al. Principles of appropriate antibiotic use for acute rhinosinusitis in adults: background. Ann Intern Med. 2001;134:498-505.
Snow V, Mottur-Pilson C, Cooper RJ, Hoffman JR. Principles of appropriate antibiotic use for acute pharyngitis in adults. Ann Intern Med. 2001;134:506-508.
Cooper RJ, Hoffman JR, Bartlett JG, Besser RE, Gonzales R, Hickner JM, Sande MA. Principles of appropriate antibiotic use for acute pharyngitis in adults: background. Ann Intern Med. 2001;134:509-517.
Snow V, Mottur-Pilson C, Gonzales R. Principles of appropriate antibiotic use for treatment of acute bronchitis in adults. Ann Intern Med. 2001;134:518-520.
Gonzales R, Bartlett JG, Besser RE, et al;. Principles of appropriate antibiotic use for treatment of uncomplicated acute bronchitis: background. Ann Intern Med. 2001;134:521-529.
Position Papers — Children
(from the American Academy of Family Physicians, American Academy of Pediatrics, and the Centers for Disease Control and Prevention)
Dowell SF, Marcy SM, Phillips WR, Gerber MA, Schwartz B. Principles of judicious use of antimicrobial agents for pediatric upper respiratory tract infections. Pediatrics. 1998;101:163-165.
Dowell SF, Marcy SM, Phillips WR, Gerber MA, Schwartz B. Otitis media — principles of judicious use of antimicrobial agents. Pediatrics. 1998;101:165-171.
Schwartz B, Marcy SM, Phillips WR, Gerber MA, Dowell SF. Pharyngitis — principles of judicious use of antimicrobial agents. Pediatrics. 1998;101:171-174.
O'Brien KL, Dowell SF, Schwartz B, Marcy SM, Phillips WR, Gerber MA. Acute sinusitis — principles of judicious use of antimicrobial agents. Pediatrics. 1998;101:174-177.
O'Brien KL, Dowell SF, Schwartz B, Marcy SM, Phillips WR, Gerber MA. Cough illness/bronchitis — principles of judicious use of antimicrobial agents. Pediatrics. 1998;101:178 -181.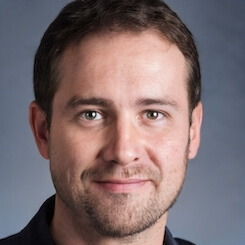 Paul Lendner ist ein praktizierender Experte im Bereich Gesundheit, Medizin und Fitness. Er schreibt bereits seit über 5 Jahren für das Managed Care Mag. Mit seinen Artikeln, die einen einzigartigen Expertenstatus nachweisen, liefert er unseren Lesern nicht nur Mehrwert, sondern auch Hilfestellung bei ihren Problemen.