As employers become more comfortable with the idea that prevention pays, health plans may find their scope of services widening.
General Motors and other employers rely on the Centers for Disease Control and Prevention for information on chronic health conditions, disease outbreaks, emergency preparedness, and more. Soon, they'll be able to look to the CDC for data on what succeeds when it comes to workplace wellness programming. In September, the CDC will award grants totaling up to $14 million for projects meant to give employers better information on how to implement those initiatives.
Interest in such programs is growing among companies, and the CDC's foray into the field is welcome, employers and consultants say. As employers begin to get more data on the topic, health plans could see demand for their participation in wellness programming increase — especially in areas where studies are able to show a strong return on investment.
Modest investment
"We know the consequences of lifestyle-related problems," says Timothy McDonald, manager of corporate health programs for GM Health Services. "The question really is, 'What is an effective intervention and how do we do it?' Coming from the CDC, that information is really going to have an impact."
Employers are turning to wellness programs to help control ever-increasing health care costs, and they've bent the ear of Department of Health and Human Services Secretary Tommy Thompson, who is starting to take action when it comes to health promotion, says Dee Edington, PhD, a professor of movement science at the University of Michigan and a veteran health promotion researcher. But while the CDC's move is a step in the right direction, the small number of grants — the CDC expects to support up to 20 studies — and the short three-year time frame the CDC has given researchers may limit the usefulness of results, Edington says. "The National Institutes of Health should be doing 10 times this — but that's not to take away from the CDC's efforts here."
"What's the ROI?"
The total grant amount is small, admits Seth Serxner, a Los Angeles-based senior consultant at Mercer Human Resources Consulting, but employers will appreciate the new studies. Serxner, who has been working on health promotion programs for more than 20 years, is seeing a "huge ramp-up" among employers when it comes to employee wellness. Employers know that if their workers are healthier, they'll cost less and be more productive, he says. But companies are continuing to look for more proof that specific health promotion activities can improve their bottom lines. "They want to know, What's the ROI?" he says.
Solid, respected evidence will make it easier to get managers and employees to buy into wellness programs that could succeed, and make it easier to say no to interventions that aren't likely to help much, McDonald says. "There's a lot of good research out there, but we're still all scratching our heads on what is a good, effective intervention for risk factors like obesity and what is really effective in helping people quit smoking. We think we know, but the science is not always there," he says, adding that GM has participated in several studies examining its LifeSteps health and wellness program. "It's time now for objective scientific groups like the CDC to take all of these data points and turn them into effective programming tools."
In particular, McDonald would like to see more information on what works well with whom. Some programs, for example, may appeal to white-collar employees but not to factory workers, and vice versa, he says. "One of the things that this research could help us do is match workplaces with certain risk factors with certain intervention strategies."
New, improved CDC
The move to study workplace wellness programs comes as part of a year-old effort to reorganize the CDC and redefine its mission, says Tanja Popovic, MD, PhD, acting associate director for science. During the reorganization, the CDC has asked for the ideas of employers, health systems, physicians, health plans, and others, she says.
"Over the past year, the CDC has realized that we are existing in a very changing world — and that people and health issues are changing. The workforce is changing. The people are getting older. The spectrum of diseases and illnesses that we have is different from what we dealt with 30 years ago.
"We should not be focused only on when something is already happening and trying to see how we can prevent further spread, but we should also be a lot more proactive and see how we can assist people in reaching the state of healthful living," says Popovic.
Promoting research in the workplace is the first step, she says. "We are not talking about safety at the workplace or about things that happen only at the workplace. We are looking at what factors affect people when they work. So being obese is not something that you can solve at the workplace, but it definitely affects the way a person can work. And since most people in this country work, that seems to be a natural place where we can start building a protection initiative."
Spreading it around
As part of the same program, the CDC will also spend up to $10 million to support the education of public health researchers, give up to $4 million to colleges and universities to develop related training programs, and award $1 million to a school to establish a Center for Excellence in Health Promotion Economics. "This kind of broad approach to enhancing public health research and stimulate people in various settings to be interested in public health research is something that is new. It's something that the CDC has not done before in this way," Popovic says.
"I like what they're doing," says Ron Finch, director of the Center for Prevention and Health Services for the Washington-based National Business Group on Health. The NBGH and its members have worked with the CDC for years to establish emergency plans, for example, and they have had a seat at the table as the CDC redefines its goals.
One NBGH member has even asked the CDC to analyze its health information and develop a tailored approach to dealing with health risk factors within its employee population — something health plans are also working with employer customers on.
"It's a good fit," Finch says. "The CDC has a lot of information and a lot of researchers, and I'm glad to see them expand their role with the workplace."
Information, not action
The CDC is a trusted source for information, but employers are still going to continue to ask health plans and physicians to take on key roles in wellness efforts, says GM's McDonald. "Employers are trying to give messages and raise awareness of health risks, and I think there's a real opportunity for employers, insurers, and providers to be sharing messages and trying to communicate the same messages so that there's a lot of reinforcement going on."
McDonald cites a collaborative effort in Flint, Mich., to get the word out on physical activity. The mantra is, "Just a bit gets you fit." He says: "The CDC may help us identify what those critical messages are and how each member of the team — including the employer, the labor unions, the health plans, and the physicians — can play a role in getting those messages across."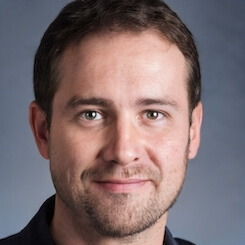 Paul Lendner ist ein praktizierender Experte im Bereich Gesundheit, Medizin und Fitness. Er schreibt bereits seit über 5 Jahren für das Managed Care Mag. Mit seinen Artikeln, die einen einzigartigen Expertenstatus nachweisen, liefert er unseren Lesern nicht nur Mehrwert, sondern auch Hilfestellung bei ihren Problemen.