There's more money, but is it enough to reverse the grim five-year drought of managed care offerings? In Florida, it seems so.
At 75, Ed Manny is a wanted man. Just about every day, insurance organizations tell him so — both by mail and phone. And many have plenty to offer: richer health benefits, lower out-of-pocket costs, less worry.
"I probably had three in the mail yesterday," says Manny, a retired military man, about the steady stream of solicitations. And that's on top of the three or so phone calls a week he fields from different groups. Adds Manny: "I've been getting it for some time. But I'm probably getting more mail now."
And there's a mountain of letters on the way.
Manny lives in Pinellas County, part of the Tampa Bay area and an affluent bedroom community bordered by the Gulf Coast. This has long been one of the favorite retirement spots in the country — a place where retirees can enjoy warm weather and a long strip of sunny beach. And it's a bellwether community for managed Medicare — a place that saw the sudden bloom of Medicare+Choice in the '90s followed by the steady wilt of the past five years.
The Bush administration believes that changing the financial underpinning of Medicare plans with $14 billion in added payments over the next 10 years — while adding a new Part D drug benefit — will fundamentally transform the competitive landscape. By steering much of that money into new benefits, insurers hope the plans currently operating in Pinellas will be more attractive to beneficiaries when compared with traditional Medicare. And by giving the plans a Medicare rate that permits profits, the new Medicare should also start attracting new competitors to further whet the plans' competitive instincts — propelling a new deal for beneficiaries through private enterprise.
It's early days in the new program, but Managed Care wanted to see what the theory looked like in practice inside Pinellas County.
A close look found some encouraging signs. The handful of plans that stayed in the market say they are making money on the federal program and they're all finding distinctively different ways to use the extra funds to attract new members. At least one plan is seeing numbers swell after a lengthy stagnation. But there's also no immediate sign that any old players want back in — and the jury's still out on just how much new competition will be drawn in by bigger government payouts.
From boom to bust
If there is going to be a turnaround in managed Medicare, Pinellas County is the kind of place that will see it first.
"We are an elder community," says Robert Kerce, who runs the Oldsmar Senior Center in Pinellas County. "There are so many assisted-living and retirement communities, it's just unreal. There's one on every corner."
And they dominate the local health care market.
"Even though reimbursements are still inadequate, a lot of physicians here are in a sense forced to accept Medicare," says Robert Entel, MD, a radiologist and president of the county medical society. In many practices, he adds, Medicare accounts for 60 percent to 80 percent of patient billing.
Some 22 percent of 926,000 county residents are over 65, an incredibly tempting target for the managed care groups that sought to gain market share in the '90s. And for years, Medicare+Choice worked well in Pinellas.
In 1999, 11 health plans had contracts in Pinellas County with Medicare. They catered to 73,671 people — more than a third of all the retirees in the county. The plans received $520.99 per member per month. By 2000, though, those enrollment numbers began to shrink.
Between 2000 and 2002, seven health plans dropped out of Pinellas County, many complaining of significant losses and the grim reality that 2 percent annual rate hikes made their future financial prospects look bleak. The exodus left tens of thousands of people to either find another health plan or to hook up with one of the remaining players. And the pullout came as all of the managed care survivors were announcing significant cuts in benefits as they slashed their way to profitability.
According to the latest federal report available this year, the number of MCOs operating in Pinellas had shrunk to three primary groups — WellCare Health Plans, Humana, and UnitedHealthcare (a division of UnitedHealth Group) — serving 42,542 of the 202,265 people in in the market.
If the Bush administration has its way, though, March 1, 2004 will mark low tide for a sea change in the Medicare managed care business. On that date, MCOs running Medicare plans got a big boost outlined under the Medicare Prescription Drug Improvement and Modernization Act of 2003. In Pinellas County, says CMS spokesman Peter Ashkenaz, the boost translated from a rate of $571.17 a month in 2003 to the current $688.29 — a whopping 20.5 percent hike. All of that extra money is being earmarked for added benefits, and they are being rolled out at a furious pace.
Better care, more fun
"We're seeing an upswing in membership in each of the counties," says Scott Latimer, Humana's regional vice president for senior products in Central Florida. So far this year, the growth in Pinellas is some 700 to 800 members, with a Medicare PPO prototype plan rolled out in the middle of last year drawing about 1,000 members to Humana's standard. After seeing enrollment stay flat through 2003, the uptick is widely welcomed.
And Latimer expects the numbers to keep growing.
After steadily trimming benefits, Latimer has put the new federal money to work, offering free dental services ( cleaning, examination, and limited X-rays), discounting arthritis supplements, reducing nursing home copayments to $75 from $100, and removing limits on brand drug coverage.
But the biggest hit in Pinellas County hasn't been tied directly to a traditional insurance product. Humana contracted with HealthCare Dimensions to offer Medicare members "free access to health clubs as well as low impact aerobic classes. That's a very big hit with Pinellas. For the seniors, this is something that actually works in terms of getting them in better physical shape, and it's fun."
All three big players left in Pinellas County decided to offer the new drug discount card in June, which comes with a $600 subsidy to low-income members. The cards are intended as a temporary measure aimed at helping Medicare beneficiaries through the next two years, when a new drug benefit outlined by the Drug Improvement and Modernization Act (DIMA) takes effect.
Heath Schiesser, senior vice president for marketing and sales at Tampa-based WellCare, says his company listened closely to its membership, eyed the other plans already in the market, and worked up its own take on new benefits. For WellCare, which is solely pursuing Medicaid and Medicare patients, the added money has resulted in a new transportation benefit (two free round trips a month to providers), new drug benefits, and coverage for alternative care that includes six sessions a year with an acupuncturist or massage therapist for a $10 copayment.
At UnitedHealthcare, Medicare executives took the pulse of the membership and came up with a hefty cut in maximum out-of-pocket payments: down to $1,800 a year from $4,800 a year, says Kathy Winans, executive director of Medicare Complete by UnitedHealthcare. New Medicare money also means unlimited access to generic drugs, she adds, lower in-patient copayments, reduced outpatient costs, and more.
By sticking to the company's hassle-free policy of not requiring referrals to specialists and keeping its Medicare division separate and distinct from the rest of the company, Winans says, her group was able to boost membership last year as well. Creating a Medicare niche within UnitedHealthcare has been crucial to the company's success, adds Winans, allowing it to create unique programs for a unique population. And with the new federal benefits pumping into Medicare, the company is raising its sights on expanding enrollment even further.
"With the benefit enhancements approved a couple of months ago, we have to see a faster pace," says Winans. "As we continue to invest, we expect it to only increase."
Staying in the black
For the three plans that stuck out the lean times, one common theme emerged: They were loyal to Pinellas when it became unpopular to stay in the federal program. And as they position themselves to compete with other plans under Medicare Advantage, it's a point that's likely to get repeated often.
Schiesser: "I think it is important to seniors and all Medicare-eligibles to know that their health plan is committed to the market and will be there to serve them. WellCare entered a number of markets even when our competitors were leaving them."
Not that WellCare lost money in Pinellas County. Despite all of the losses touted by the American Association Health Plans (now America's Health Insurance Plans) in a drumbeat of lobbying for higher rates, plans that stayed in Medicare in Pinellas during the lean years did make money.
"We have made an acceptable margin on our business in Pinellas County over the past several years," notes Latimer, "even in years with limited reimbursement increases, by carefully adjusting benefits and paying attention to preventive care for our members. We see improved financial performance in the future primarily by increasing our membership base as opposed to generating more profit per member."
In documents filed with the Securities and Exchange Commission for its upcoming initial public offering, WellCare noted that it brought in $288,330,000 in Medicare revenue last year, compared to $238,933,000 in expenses — an 18 percent gross profit margin before administrative and interest costs are subtracted.
The new math at Medicare has also added up nicely for plans in Pinellas County, which has an edge in benefits compared to other Florida counties.
"Relatively speaking," says Latimer, "Pinellas County came out somewhat better than the average in Florida. Even in counties we do business with, Pinellas received an above-average increase from the government."
The mission now is to get the word out about the new benefits, a campaign that's likely to include everything from radio to direct mail campaigns. But like other managed care groups in the county, Latimer isn't trying to raid other MCOs' rosters. Instead, he's after the 79 percent of the Medicare population that relies on the traditional federal program — often tied to a supplemental insurance product that covers the gap of uncovered benefits. Many of those supplemental plans have been jacking rates, says Latimer, and that makes the new and improved MCO more competitive.
What he isn't sure about yet is how added competitiveness will translate into new competitors. "Rumors are abounding," he says. "I think it's inevitable, a sign of health in the private sector providing care."
A hard comeback
In the days prior to Medicare reform, HealthSpring believed that managed care penetration of the Medicare market would top out at 25 percent to 35 percent of the population. Given the expanded federal spending, says Bert Spinks, HealthSpring's vice president for Medicare sales, "we believe the potential is somewhere between 35 percent and 50 percent."
New competition is likely to help drive deeper market penetration.
"I used to work for a couple of companies that have backed away," adds Spinks, "and I'm hearing from some of my old associates that they're gearing up. Competition will create more attention to improved benefits." Some of the bruised former players, however, sounded a distinctly cautious note about jumping back in.
"It is difficult to make up for minimal annual increases of 2 percent or less since 1997, but we'll be evaluating the situation during the summer," says Robert C. Hudson, president and chief executive of AvMed Health Plans, Florida's only statewide not-for-profit plan.
Before the Balanced Budget Act of 1997, not-for-profit AvMed served more than 30 counties for Medicare throughout Florida, wherever it could assemble a network sufficient to deliver care that met its quality standards. That meant it was the only Medicare health plan to serve some north Florida rural counties, where the best a health plan could do was break even. The cumulative effects of 2 percent federal payment increases over several years of double-digit medical cost increases, says Hudson, finally pushed AvMed back into just two south Florida counties: Miami-Dade and Broward.
Phased withdrawal
At one point, Blue Cross and Blue Shield of Florida was a serious player in the county, with more than 8,300 members. But in a phased withdrawal spread out over 2001 and 2002, the Blues plan dropped out of Pinellas along with all but three counties in the state. And even though the MCO is well aware of the new rates, there's no one advocating an immediate return.
"At this point, there's probably not a lot that anybody here could tell you about Pinellas," says plan spokesman Bruce Middlebrooks. Blue Cross "has a work group studying DIMA and looking at whether it would be feasible. But there's no determination yet." And there's no particular time frame to decide.
That's the same message that's being repeated at a wide variety of MCOs around the country.
Medicare hasn't turned the corner at WellPoint. "In fact, it's shrunk," says spokeswoman Lisa Mee-Stephenson "There's no huge push to do it," she adds when asked if the company is reconsidering old markets. "In California, where our Medicare HMO has been, it's been harder and harder. And once you pull out of a county, you can't go right back into it. Our Georgia plan ceased HMO operations at the beginning of the year. It varies from state to state, but if you pull out of a state, I think there are certain timeframes to go back in and offer something else."
And no one is looking for a speedy return of heavy competition.
"I think it's going to take a lot of analysis on their part, because they probably lost a lot of money," says Winans. "That's why they exited." Getting back in will require some calculated risks, she adds, while Wall Street is applying pressure to increase profits.
Even if other plans do decide to jump back into Pinellas County, don't expect Manny to pay much attention to all those mailed solicitations.
"To tell you the truth, I don't read them. I have a prescription plan through my other health carrier, so I would not be interested at all."
If the rest of the Medicare population is just as hard to influence as Manny, it may be some time before managed Medicare reaches the heights marked in the late '90s.
MANAGED CARE 
June
2004
. ©MediMedia USA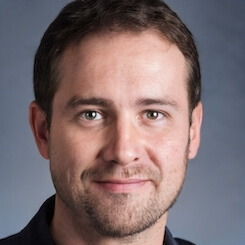 Paul Lendner ist ein praktizierender Experte im Bereich Gesundheit, Medizin und Fitness. Er schreibt bereits seit über 5 Jahren für das Managed Care Mag. Mit seinen Artikeln, die einen einzigartigen Expertenstatus nachweisen, liefert er unseren Lesern nicht nur Mehrwert, sondern auch Hilfestellung bei ihren Problemen.