Companies test new approaches to funding the pharmacy benefit with the goal of saving money overall.
Some employers have been documenting new ways to control medical costs through pharmacy initiatives in recent months, encouraging other companies to follow suit — as well as to try their own ideas.
Efforts to reduce or eliminate copayments for maintenance drugs are receiving particular attention (see related story "Bad Tiered Formulary Designs Yield Poor Outcomes, High Cost") because of documented savings in medical costs, consultants say, and employers are evaluating how to apply the lessons learned. They're also testing other approaches to structuring and funding pharmacy benefits, and they're turning to health plans for help.
"Employers are looking for ways to control the unit price of drugs, but equally important, they are looking at how they can control the utilization and quality of the pharmaceuticals that are prescribed and used by patients," says Paul Wernick, MD, a Watson Wyatt consultant.
Instead of following the trend of raising costs for employees, Pitney Bowes this spring reported that by reducing pharmaceutical coinsurance rates for diabetes and asthma patients, compliance with the use of basic maintenance drugs went up and spending on rescue medications and overall medical costs went down. Annual median medical costs for diabetes patients fell by 12 percent, and costs for asthma patients fell 15 percent.
"This shows that we have to be very careful about benefit structures to make sure that we are offering incentives for the right things and to make sure that we are not creating barriers to needed access to care and drug therapy," says Andrew Webber, president and CEO of the National Business Coalition on Health.
The designers of the Pitney Bowes experiment first talked to coalition members last year, Webber says. "Now that it has national recognition, employers are going to be moving to that model, or at least considering it. What's unique is that it gives an indication of return on investment. And any innovation employers consider has to come with hard evidence that it will pay off, both in terms of improving care and saving dollars."
Other employers have already come up with their own ideas on how to implement similar strategies and will turn to insurance companies and PBMs to help them manage change, says Wernick. "This is all new" to most employers, he says, and they're leery of lowering costs for people with some diseases and not others. Some companies instead have suggested that they may lower or eliminate copayments on pharmaceuticals as an incentive to get employees enrolled in disease management programs that already exist, Wernick says.
A similar approach has worked for several years for Asheville, N.C. In 1997, the city rolled out a disease management program for diabetic employees that eliminated copayments for medications and lab tests if patients attended educational counseling sessions with specially trained pharmacists. Drug costs went up, but overall medical costs went from more than $7,000 per diabetic patient in 1997 to less than $5,000 in 2002.
Report coming
The industry will see a report on how the model has been implemented by other employers by the end of the year, says Dan Garrett, a senior director at the American Pharmacists Association Foundation and project leader for a pilot program that tested the Asheville model at five large employers and employer groups around the country: Healthcare Coalition Cooperative in Manitowoc County, Wis.; Mohawk Industries in Dublin, Ga.; the Kroger Co., a grocery store chain, and Ohio State University in Columbus, Ohio; and the clothing retailer VF Corp. in Greensboro, N.C.
Many of the clinical data collected for the yearlong project are in, and they look good, Garrett says. Companies have seen a 26-percent increase in the number of diabetic patients with appropriate HbA1c values as well as big increases in the percentage of diabetics receiving foot and eye exams. Financial data will be analyzed over the next six months.
"This could show the ability to replicate the model," says John Miall Jr., director of risk management for Asheville. "Programs like this have to be established in multiple locations and show their financial efficacy to be embraced broadly."
Happily spending more on drugs
Charles Montreuil, vice president for corporate human resources at Carlson Companies has been paying attention to the publicity surrounding pharmacy initiatives. Carlson, which owns the T.G.I. Fridays restaurant chain as well as other travel and leisure companies, spends 20 percent of its medical budget on pharmaceuticals — the area where costs are increasing the fastest, Montreuil says. "Pharmaceuticals are on the front burner with almost every employer. We're looking at ways in which we can improve the benefit for employees and help them use medications in the best way possible to prevent or maintain illness and drive down our overall medical costs."
Carlson has replaced copayments with a coinsurance program and is moving to a four-tier system in which it will make lifestyle drugs such as smoking cessation medications and Botox an out-of-pocket expense for employees, though the drugs will be available at a discount.
The company is also considering going to a prior-authorization program for several drug categories where pharmaceuticals could be reviewed for their use for illnesses or lifestyle purposes, Carlson says.
"We are trying to look for every opportunity we can to help influence our employees' behavior, give them more choices, make them educated consumers, and provide them with incentives to positively influence their drug spending," he says.
Some changes are growing into trends, such as the move to coinsurance instead of copayments, says Watson Wyatt's Wernick. "We're seeing more and more employers go to coinsurance because it allows the consumer to truly understand what the cost of the drug is."
To document whether new approaches are working and where programs should be developed, Carlson and other companies have begun demanding that their pharmacy and medical benefit administrators share data. "I'm forcing our carriers to do that, and I think it will provide us with a wealth of opportunity," says Montreuil.
The combination of medical and pharmacy data enabled Asheville to validate its diabetes program, but similar drug-based projects for other diseases have not been so clear-cut, Miall says. "We have seen very good clinical outcomes by giving people free access to prescription medications for hypertension if they comply with patient education and pharmacist visits, for example. But we have not seen huge improvements in the cost of their health care. We're satisfied for now that this is OK. Assuming that the medical literature is correct, that lowering blood pressure improves health status, we will see the financial payoff in the long term."
Such thinking is just what Humana is trying to convey to its employer clients with a new program that classifies drugs based on whether and when a drug heads off a medical event, says William Fleming, PharmD, vice president for pharmacy and clinical integration.
Drugs that will help avoid a medical event within a year, such as antibiotics, are put in one category, and drugs that could head off a medical event in the future, such as cholesterol-lowering medications, are in another category — an "investment" bucket, as he says. A third category is made up of drugs that won't put off a medical event but will make employees more productive, such as allergy medications.
Employers are asked to fund the different categories based on their priorities, Fleming says. "As employers think about what they want from us as an insurer, we need to raise awareness and get them thinking about health care as an investment."
MargaretAnn Cross, a Managed Care contributing editor, covers purchaser and other issues from her home in Michigan.
---
Our most popular topics on Managedcaremag.com
---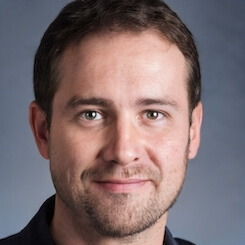 Paul Lendner ist ein praktizierender Experte im Bereich Gesundheit, Medizin und Fitness. Er schreibt bereits seit über 5 Jahren für das Managed Care Mag. Mit seinen Artikeln, die einen einzigartigen Expertenstatus nachweisen, liefert er unseren Lesern nicht nur Mehrwert, sondern auch Hilfestellung bei ihren Problemen.