Physicians who make the move to the administrative side find a lot of tough decisions waiting for them.
Quint Studer tells a story about his first day as the CEO at Baptist Hospital in Pensacola, Fla. back in 1996. When he asked a nurse what he could do to make her job better, she responded that walking to her car at night frightened her because of the tall bushes by the side of parking lot.
During the next 12 hours, as the nurse worked, Studer had the maintenance department cut the bushes down and install a fence between the brush and the parking lot. This may sound like a small adjustment but to that nurse it was a big deal. It made her feel safe and, more to the point, valued.
Although this was a hospital, and not a health plan, there are lessons here for HMO medical directors, says Studer, who is now the CEO of Studer Group, a health care management consulting company based in Florida, and author of Hardwiring Excellence: Purpose, Worthwhile Work, Making a Difference.
Employee input
Medical directors should take time to learn what an employee likes about the organization and ask whether the person has the systems, support, tools, and equipment needed to do the job. Ask the employee what the supervisor can do to create a better work environment.
"We find that people don't leave their job," says Studer. "They leave their boss. In fact, 39 percent of people who leave their jobs do so because they don't believe that their supervisor cares about them. It's something to keep in mind."
Of course, medical directors have to keep a lot in mind. Managing in today's complex business environment isn't easy. Any number of factors make the challenge even more daunting. Increasingly, physician executives are held accountable by state legislators, regulators, and the judicial system in both their clinical and administrative roles. But foremost, they must deal with employees, which means getting into the nitty-gritty of hiring, supervising, and firing.
Key component
Good human resource skills are a key component that distinguishes the competent from the not-so-competent medical director, and they are skills that doctors don't necessarily pick up along the way.
"Medical directors don't elicit the blind obedience from others that they may be accustomed to as physicians driving clinical outcomes," says Studer. "When a doctor treats a patient and writes down an order for clinical care, it will be followed to code. But as a supervisor giving direction to employees, it might not get followed."
The newly minted medical director might not know how to respond to such obstruction, says Jaan Sidorov, MD, medical director of care coordination at Geisinger Health Plan.
"One of the inherent tensions in administrative medicine is the relative lack of training in management that physicians get, have, and seek," says Sidorov. "Human resource issues are very much of a black box, especially in large complex organizations such as multidepartment medical clinics, hospitals, and health insurance companies."
Medical directors are often flummoxed by personnel problems, says Sidorov.
"Part of the problem is the obvious mismatch between doctors who are used to having things happen with the stroke of a pen and the multilayer complexity of worker evaluation, compensation, firing, hiring, benefits, regulations, or unions," says Sidorov.
He approaches the problem by teaming up physician executives with administrators. The corporate office at Geisinger assigns a human resource generalist to assist with employee policies from hiring to putting an employee on probation to firing, says Sidorov.
"We go to them for their expertise in anything we need related to human resources," Sidorov says. "We also participate in leadership programs sponsored by Geisinger Health System."
That is a functional arrangement arising from Geisinger's recognition that physicians alone cannot handle personnel management completely on their own, he says.
Aetna's method
That's one approach. Over at Aetna, medical directors are on a par with other management professionals within the company in terms of human resource skills, says Susan G. Millerick, an Aetna spokeswoman.
"We seek to hire medical directors who have demonstrated management expertise elsewhere during their career, but our hiring focus is really on their clinical expertise," Millerick says.
Arthur N. Leibowitz, MD, a former medical director at Aetna, corroborates her comment. Now the executive vice president and chief medical officer of Health Advocate, a company that helps consumers, Leibowitz contends that most medical directors come to the job better trained than many other managers.
"But by nature, doctors are empathetic to their team members' needs," he says. "This may make remaining objective when judging a staff member's performance difficult. Good training in the requirements and laws surrounding employee relationships would help."
Cut your losses
Empathy is nice, but doesn't always work.
"Firing someone is never fun," says Leibowitz. "There is a tendency to do everything to save someone, but in truth, it is rare that you can fix a situation that isn't working." (For more on how to handle the situation, see "When You Have To Fire Someone".)
In general, medical directors face the same problems everyone in business has managing staff. Each company has a definite process when hiring and discharging a staff member.
Though Leibowitz does not mention a formal connection between medical director and personnel director, he agrees with Sidorov that physician executives need to forge such an alliance in order to document the process.
"When you have a good hire you feel a total sense of relief and on the flip side, guilt, when you must fire someone," says Elizabeth Weaner, an office manager for a neurologist in Mercerville, N.J. "A few years back I would feel guilt when I had to fire someone. But it soon stops becoming a personal thing when jobs are not getting done and you're losing money. Dead weight is disruptive to the quality of your service and is not cost effective."
People skills
Common sense says that the best way to avoid having to fire someone is by hiring people you never want to fire (See "When You Want To Hire Someone"). The employee selection process is critical, says Studer.
"Medical directors must ensure that both the supervisor and the employee are aligned about expectations and how performance will be measured," he says. If someone isn't meeting goals that have been set for him, then he should not be surprised if he finds himself a candidate for, as Studer puts it, "de-selection."
"It is fun to hire a new employee," says Leibowitz. "I always enjoyed the process. It was hard to say why someone clicked and someone else didn't, but I think the most important quality is personality and the sense that the candidate will fit well into the existing team. I always figured I could teach the person the specifics of the job, so previous experience was less important than a willingness to learn and fit in."
Hiring someone is just the beginning. You want to make sure the person stays. Roadblocks to positive and productive communication arise when medical directors fail to tell employees what their priorities should be. If you haven't communicated priorities, you can't blame the employee for spending a precious half-day working on Task 1 when you expect Task 4 to be on your desk by quitting time.
Employee satisfaction
High employee turnover has a devastating effect on the overall operation, not to mention the reputation, of an HMO.
"It's a symptom of a larger problem," says Studer. "The most satisfied employees work in organizations that have systems and processes in place that are designed to sustain service and operational excellence."
Don't be afraid to let disruptive people go, but don't assume that everyone brings the same level of commitment to the job either, says Studer. "I firmly believe that in health care, 90-day work plans will help an employee clearly identify his work priorities because goals are associated with target dates for completion. Without these you hear those infamous words 'working on it' and 'ongoing' which, unfortunately, do not produce outcomes."
Each medical director has the responsibility to be communicative and focus on achieving results that enhance quality and control costs, says Robert Hill, MBA, a manager at Health Strategies & Solutions, a health care management consulting company.
You could say that all of this rests on the implementation of an efficient network providing collaboration between people. Or you could just say, "It pays to listen." Communication is key, says Hill.
It's essential that everyone feel that he is an equal and involved part of the team, according to Rob Sheehan, PhD, director of executive education at the James MacGregor Burns Academy of Leadership at the University of Maryland. A good employer is certain to treat each employee fairly, not only in terms of salary, bonuses, and perks, but also involvement in the daily function of the business. Encouraging feedback, innovation, and creativity helps employees feel genuinely engaged, says Sheehan.
Many experts suggest that management training for physician executives is well worth the investment. One aspect of being a good manager is recognizing that much of leadership is learned behavior. Of course, there always have been and will be bosses who seem to have a green thumb in leading and motivating. But for every natural, there is a top-notch boss who got that way by attending management classes and seminars, and reading books on effective personnel leadership, says Sheehan.
Work at it
"People can definitely develop leadership capabilities," says Sheehan. "To a certain degree, we all have innate traits that make us good bosses. All you really have to do is work to develop those traits to their utmost."
Leadership by instinct is often the difference between those who are gun-shy and those who seize the moment, says Sheehan. "I was a swimmer in college and I swam fast when I imagined a shark was after me," Sheehan says. "I swam just as fast when I imagined I was in the Olympics. It's a question of what you want to focus on: fear or opportunity."
Primary care physicians, in particular, make good medical directors, says Leibowitz. "They know how to get people to work together. Certainly, I always found that the best medical directors came out of groups or had run programs and had developed skills for managing people.
"People have historically described doctors as loners in practice," continues Leibowitz. "When I was chief medical director at Aetna we had over 175 medical directors and more than 3,000 nurses and administrative staff members in positions related to patient management, so personnel management skills were important."
Studer cautions that it takes 3 compliments to 1 criticism to have a positive relationship. "Medical directors must also be sensitive to the fact that the skills that made them effective physicians may work to their detriment as a supervisor," says Studer.
It's important for medical directors to let staffers know that they want to learn, because employees aren't used to giving a lot of direct feedback to physicians.
Open up a little
Moving human performance is different from delivering patient care and, in the end, employees want three things, explains Studer. They want to know that the organization has a purpose; they want to know that their job is worthwhile; and they want to feel that they are making a difference.
Studer says that one of the best ways to improve his supervisory skills is for a medical director to admit to his staff that he doesn't have all the answers. When you do this, employees feel more engaged. They are more likely to remain with the company. And the company benefits from the knowledge that they have accumulated but might otherwise not be inclined — might even be afraid — to share.
---
Our most popular topics on Managedcaremag.com
---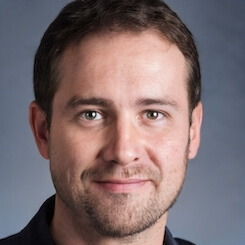 Paul Lendner ist ein praktizierender Experte im Bereich Gesundheit, Medizin und Fitness. Er schreibt bereits seit über 5 Jahren für das Managed Care Mag. Mit seinen Artikeln, die einen einzigartigen Expertenstatus nachweisen, liefert er unseren Lesern nicht nur Mehrwert, sondern auch Hilfestellung bei ihren Problemen.