Only a small percent of a typical health plan's population takes medicine for conditions outside the generalist's scope. But it's a big portion of the drug bill.
In recent years, there's been a flood of new high-tech specialty drugs used to treat an increasing number of complex and chronic conditions such as anemia, cystic fibrosis, hepatitis C, and multiple sclerosis — to name just a few. This explosion in the availability of specialty therapies has made it the fastest growing segment of drug costs in the U.S. — rising 27 percent in 2003 according to Medco's 2004 Drug Trend Report, and presents a major challenge to health plan officials trying to manage pharmacy costs.
While only 1 percent to 3 percent of a typical health plan population takes specialty medications, those members are responsible for at least 25 percent of a health plan's costs and eventually could account for as much as 50 percent. Specialty drugs cost an average of $18,000 per year but may run as high as $350,000, as compared to $550 for plan members using traditional medications.
Currently the most commonly used specialty drug therapies are medications that treat anemia, cancer, growth hormone deficiency, hepatitis, immune deficiency, and multiple sclerosis. Since only a small number of health plan members are afflicted with these conditions, the total population of specialty drug users has remained quite small. But that number could rise substantially in the near future, with several high-tech drugs now in the pipeline for the treatment of diabetes, osteoporosis, and rheumatoid arthritis — diseases that affect much larger populations.
While grappling with the expense of specialty pharmaceuticals, health plan officials must also be concerned with the types of services specialty drug patients receive, since these programs can have an impact on the health and quality of life of the patient, as well as the cost of his health care. Managing specialty drug therapy presents major challenges to patients, health care providers, and health plans because of the complex nature of both the diseases and the complicated regimens of specialty drug therapies.
Beyond the need for specialty medications, patients often also use traditional medications to treat their condition. For example, an important component of a cancer patient's treatment plan, besides chemotherapy agents, is antiemetic and analgesic medications.
As an adjunct to the injectable specialty medication for the treatment of multiple sclerosis, patients may also be prescribed antidepressant, antispasmodic, and analgesic drugs. And many rheumatoid arthritis patients mitigate the impact the disease has on their quality of life by taking oral analgesics and anti-inflammatory drugs along with their injectable specialty medication.
Because specialty pharmacy care is usually focused on the specialty product or the primary condition, other important issues affecting the specialty patient's health may be overlooked. Specialty pharmacies that do not have access to integrated prescription information may be unaware of other aspects of the patient's health.
Who's aware of what
For instance, when a patient receiving injectable hepatitis C antiviral therapy from a specialty pharmacy complains of leg muscle pain, the specialty nurse and pharmacist may not be aware that the patient has comorbidities including HIV/AIDS and is taking, among other oral medications, a high dose of lipid-lowering drugs to mitigate a side-effect of the HIV therapy.
Not being privy to the patient's complete prescription file, the specialty pharmacy might not recognize that leg muscle pain in this patient may be the result of the lipid lowering drug and can indicate a possible severe drug reaction that needs to be brought immediately to the attention of the patient's physician. With a segregated care approach, such an oversight could occur and lead to serious health consequences for the patient.
Coordinated care, better care
To most effectively manage specialty pharmacy therapies, segregated care must be replaced by a holistic approach that addresses the patient's entire pharmacy needs for all his diseases and conditions.
A critical aspect of specialty care is the ability to access both specialty and traditional pharmacy information, allowing for a complete understanding of the patient's overall health and pharmacy needs and providing increased opportunities for patient support and physician counseling.
Drug utilization review (DUR) programs that monitor prescriptions for potential drug interactions are standard practice within the pharmacy benefit, but are typically unavailable for specialty medications covered under a medical benefit, including those dispensed from the physician's office.
Without an integrated DUR program in place, potentially harmful drug interactions and over-utilization may go undetected. To prevent that possibility, specialty pharmacies should work closely with physician offices on coverage and utilization management, including performing drug utilization reviews, clarifying patient treatment plans, and coordinating medication delivery.
Furthermore, using an integrated approach to coverage and utilization management can reduce the cost of specialty medications. A recent Medco study found that as much as 50 percent of a plan's specialty drug spend is processed through the major medical benefit and, as such, may cost plans up to 8 percent to 10 percent more than if covered under the pharmacy benefit. Having an integrated system that monitors, adjudicates, and prices specialty drugs consistently across both major medical and pharmacy benefits provides important clinical patient support services while helping to control health plan costs.
Dealing with the complexities of specialty drug care requires highly qualified and well-trained clinical employees to provide appropriate patient care. Conditions that necessitate specialty medications can often take both a physical and emotional toll on patients who struggle to balance strict drug administration schedules and lifestyle issues.
Specialty care pharmacists and nurses can help ease the burden, but must fully understand these patients' unique and often demanding needs. To do so, thorough training in specialty pharmacy care is needed. For example, the employees at Medco's Therapeutic Center of Excellence specialty pharmacy attend a six-week comprehensive education program that encompasses an understanding of the conditions, related therapies, and specialty and traditional pharmaceutical products, as well as member education and quality-of-life needs.
By investing resources in employee training, specialty pharmacy providers help avoid circumstances that could encourage patient noncompliance and possibly lead to hospitalization, resulting in higher costs for clients. In addition, well-trained employees can assist patients in managing their condition to reduce the impact on their quality of life and produce the best therapeutic outcome.
Responding isn't enough
While specialty pharmacy employees should be on call 24 hours a day to consult with patients and physicians, just responding is not enough. Outreach must also be a part of the program. Clinical employees must place phone calls to patients on a regular basis to counsel them on drug and disease management and compliance issues, as well as to identify patients at high risk for noncompliance and health complications.
By providing patient care under a single umbrella of integrated data, health plans can offer comprehensive and more effective clinical programs and services to specialty pharmacy patients while reducing the costs of medical complications that may arise from a segregated care approach.
---
Our most popular topics on Managedcaremag.com
---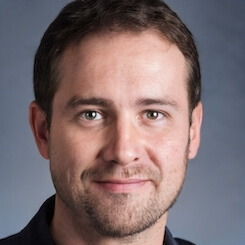 Paul Lendner ist ein praktizierender Experte im Bereich Gesundheit, Medizin und Fitness. Er schreibt bereits seit über 5 Jahren für das Managed Care Mag. Mit seinen Artikeln, die einen einzigartigen Expertenstatus nachweisen, liefert er unseren Lesern nicht nur Mehrwert, sondern auch Hilfestellung bei ihren Problemen.