The accepted insurance model is to provide care intended to make sick people well. This might include screening, and some preventive actions such as immunizations. But there are new arguments that small investments in persuading people to live healthier lifestyles will result in large reductions in cost in later years.
Not many people receive congratulatory letters from their health plans about their good cholesterol levels, but some Wisconsin teachers have. Earlier this year, the WEA Trust, which offers health insurance to public school employees, began sending off such notes after evaluating health risk assessments that employees took. This insurer has been following up with mailings detailing how members can keep their cholesterol at healthy levels.
It also offers information and behavioral counseling to people whose scores indicated that they may be at risk for developing a chronic condition. But some would call the idea to cheer on those who scored well — instead of simply ignoring them — revolutionary. It's consistent, though, with the goals of a growing number of insurers that are launching programs to keep their healthiest members healthy. Members who eat well, exercise, and don't smoke are receiving newsletters on how to maintain healthy lifestyles, free visits from health educators, discounts to fitness centers, and access to other programs.
"This is new territory for the insurance industry," says Michael Samuelson, a longtime wellness advocate who is now overseeing health promotion at Blue Cross & Blue Shield of Rhode Island. The insurer has made a commitment to keeping people well, rather than just paying the bills when they're sick, he says. It is piloting a wellness program that asks everyone, including kids and healthy adults, to participate in classes, activities, and preventive medical care such as screenings — and gives them a discount on premiums for doing so. "What we're hoping for is an increase in utilization of the right kind," he says. "And that is different."
Ethical issue
But is all of this a good idea? Health plans exist as a way for people to pool their money so that if they get sick, they'll be taken care of. Plus, as costs for caring for the sick continue to rise, can health plans really afford to spend money on well people? "Giving attention to the healthy would have to pass a fairly high hurdle of rationale, because the ultimate responsibility of a health plan starts with people who are suffering in one way or another," says Jim Sabin, MD, director of the ethics program at Harvard Pilgrim Health Care. "The goal of keeping people healthy is great, but by the principle of triage, health professionals have a primary responsibility to consider and address the people who are suffering from ill health."
"Responsible health plans seek a balance involving comprehensive care for the sick and effective forms of health promotion and disease prevention for the well," says Sabin.
Some of the strongest evidence supporting the idea of focusing on healthy individuals is coming from an old house in Ann Arbor, Mich., that has been converted into the Health Management Research Center of the University of Michigan. There, the center's director, Dee Edington, PhD, and a staff of researchers have been studying employer-based wellness programs for years. What all of the data point to, Edington says, is that investing in a "low-risk maintenance" strategy is the best way to control health care costs.
"It's my mantra, and it's the only way insurance companies can survive," Edington says. "If we do nothing, if we just follow the same pattern and treat one disease after another, we'll continue to pay and pay and pay. So instead of focusing on pulling people out of the water, let's go up and see why they are falling in the water in the first place and see if we can fix those bridges across the stream, so they don't fall in."
Don't stint on acute care
Edington doesn't advocate taking money away from treating acutely ill patients. "You can't worry about maintaining low risk when people are having heart attacks," he says, but he adds that spending on other programs should be considered carefully, and health plans should create budgets that allow for spending on low-risk members.
The University of Michigan's research has demonstrated that cost follows risk, which means that if someone has asthma, doesn't exercise, and has a stressful work environment, his annual medical costs will far exceed those of someone who has fewer health risks (see chart on risk factors, and charts on costs, below). That may sound like common sense, but what it means, Edington says, is that organizations should spend at least as much on helping low-risk individuals fight the natural flow into higher-risk categories as they do on bringing high-risk individuals down into lower-risk categories.
"Intuitively people believe that the quickest way to get a return on investment is to go after the high-risk, high-cost people and move them down to lower risk, Edington says. But what we've found is that a better, or at least an equal, solution would be to keep the low-risk people low risk."
Consider that as soon as you cut costs by reducing a person's risk factors, one or more people are likely to move up into that high-risk category, and the cycle starts again, Edington says. And when someone's risk factors are reduced, the costs come down slowly, while costs for people going from low risk to high risk rise much faster, he adds. Plus, as someone moves to a high-risk level, costs go up about $300 per year, Edington says, while costs for someone moving into a low-risk category decrease less than $200 per year, meaning that organizations simply don't save as much money by lowering risks as they do by preventing them in the first place.
What works?
The University of Michigan's research, while conducted for and with employers, is relevant to health plans, Edington says. Yet how health plans can best apply the data and the economic models they suggest is still unclear, he admits. "All of the health plans that I work with accept the business case for low-risk maintenance, but now the issue is, how do we do it and what resources should we allocate to it? That's where the challenge is right now."
While Edington argues that at least 50 percent of a health plan's health promotion budget, including funding for disease management programs, should be spent on low-risk maintenance, he says that many programs for healthy people are new, and proof of exactly what works with these populations is still being studied.
Reaching out to healthy people is "a great idea," says Carolyn Clancy, MD, director of the federal Agency for Healthcare Research and Quality. "The question is, how efficient or effective is it to provide those services to people who are already doing the right thing and likely to keep doing it anyway? I think that is a question that no one has a really clear answer to."
To create a full-fledged program to target healthy members, a health plan could spend as much as it does for disease management, says Jim Woodburn, MD, corporate medical director for major accounts at Blue Cross & Blue Shield of Minnesota.
Risk can only be determined by giving all members a health risk assessment, for example, which could cost between $5 and $25 per person, a major investment if the Blues plan were to offer it to its 922,000 fully insured members, Woodburn says.
"There's one limiting step to us moving forward, and it's that while there are some good studies in the literature, there are not enough that are broad enough and provide long-term results to really give us great confidence that this investment is going to have a clear return."
The insurer in July planned to launch a new incentive program, for people identified as low risk, that could be purchased by self-insured employers, Woodburn says, but it has not decided whether to roll the program out on the fully insured side.
Spending on healthy people always needs to be balanced against a return on investment (ROI), says Nico Pronk, PhD, vice president for the Center for Health Promotion at HealthPartners and an investigator for the insurer's research foundation. Traditionally, that search for ROI has led insurers to look at disease management programs, because health plans spend the most money on people who are sick, he says.
Good health, low cost, win-win
"As it turns out, though, a lot of the population actually sits at the lower-risk end of the continuum. It doesn't mean that there's no risk, but they are at lower risk. So when you hear that 20 percent of the population incurs 80 percent of the cost, that means that 80 percent of the population only incurs 20 percent of the cost. And if that's the case, wouldn't you want to keep that 80 percent low cost?"
A HealthPartners study on physical activity released last summer confirmed Edington's findings on cost following risk within a health plan population, Pronk says. The insurer studied more than 2,000 members who were 50 or older and found that those who were physically active had the lowest health care costs. In addition, after adjusting for age, gender, comorbidity, smoking status, and body mass index, getting those health plan members to increase their level of physical activity from zero or one time per week to more than three times per week brought their medical costs down by $2,202 per year.
"That's a strong finding," Pronk says. "That kind of impact could actually save Medicare." It also suggests that funding a program to help even healthy people focus on getting more exercise — or keeping up healthy levels of exercise — would be a good investment, he says.
HealthPartners is putting its money into the wellness area because of these and other findings, Pronk says. The insurer offers a Healthy Investment Program to self-insured employers. If an employer that purchases the program gets 80 percent of workers to take a health risk appraisal and participate in programs to lower risks or maintain low-risk status, HealthPartners will reduce the rate the employer is paying overall, meaning it shares the cost of the program with employers, 78 of whom have signed on.
Most health plans are working with specific employers to implement such programs, saying that motivated companies create motivated employees. And because employers typically have employees longer than a health plan keeps the same members, the savings that result from low-risk maintenance strategies — in health care cost reductions and productivity gains — go to employers first, Edington concedes. He believes, however, that if health plans are a part of members' lives when they're healthy, those members will be more likely to re-enroll year after year.
Employers and insurers both consider how long they will be responsible for employees when deciding to fund wellness efforts, says Carolyn Clancy at AHRQ. "If you are an employer whose population turns over relatively often, the benefits of investing in prevention will not be accrued to you. So our challenges in establishing a clear business case for prevention relate to how long an insurer or employer has responsibility for a particular population."
Employers who do hold onto employees for longer periods understand that overall medical spending is about $560 a year for the average person and about $12,000 a year for someone who is chronically ill, says John Harris, founder of Harris HealthTrends, a wellness and disease management company based in Toledo, Ohio. "That is a pretty compelling argument for cost avoidance, rather than cost reduction once people become ill. You've got a lot of eggs in one basket if you're just trying to work with the chronically ill."
As health plans implement programs for their healthy members, they're finding that even low-risk members have some area of improvement they can focus on. "Anyone has things they can improve, even if they're not wearing their seatbelts," says Blue Cross & Blue Shield of Minnesota's Woodburn. "With healthy people, we are trying to provide some incentive program that can help them improve their health status even further."
About 60 percent of Americans have at least two risk factors, because 67 percent of people are overweight or obese, and 60 percent don't exercise, with those two groups overlapping almost 100 percent, says Harris. "There aren't that many Americans who are risk free. It clearly is a minority of the population."
In another random sample, HealthPartners found that just 10 percent of the population is physically active, doesn't smoke, is at normal weight and uses alcohol appropriately, Pronk says.
Risk factors also develop as healthy people age, says Gregg Lehman, PhD, president and CEO of Gordian Health Solutions, a population health management company. "Low-risk people don't stay low risk. Part of the reason they're low risk may be because they're young and have a healthy lifestyle. In many cases, low-risk people will have a genetic predisposition to develop certain risk factors as they age."
But for people who are doing mostly the right things, organizations should provide every kind of resource available to keep them there, Harris says. "It is usually less an issue of trying to change their direction than it is of trying to give them tools and knowledge to stay on the right track." That means putting fitness centers in corporations, providing healthy choices on cafeteria menus, and more, he says. "For years people argued that if you put in a fitness center, only the fit people use it. My reaction is, 'So what? That's great. If you can keep those fit people going there, maybe they won't be unfit 10 years from now.'"
Web-based tools
Also available are Web-based programs that teach people how to make minor modifications in their eating, exercise more effectively, and balance their lives better, Harris says. "People who are taking good care of themselves like to keep track of that, so we are seeing a lot of Web sites with trackers that allow people to log their exercise or their calorie consumption."
Taking a broad approach may keep the costs to a minimum, experts say. At WEA Trust the cost for its cholesterol and blood pressure maintenance program for low-risk people included staff time, postage, and purchasing mass quantities of materials, says Renae Sieling, a health educator. The trust is mailing these materials to 50,000 people who took its health risk assessment; others with higher risk were asked to enroll in behavioral change counseling programs to bring their cholesterol and blood pressure into normal ranges.
Just giving healthy people equal time when it comes to programming is much more than has been done in the past, Edington and other experts say.
Low-risk members at the Foundation for a Healthy Community program in Jackson, Mich., receive just as much time with a health educator as high-risk members, says Cindy Bjorkquist, executive director of the foundation, which provides programming to employers through Physicians Health Plan of South Michigan. Both are subsidiaries of Foote Health System.
'Keep up the good work'
Four thousand health plan members are part of the program, in which health coaches help people meet the goals outlined in their health risk assessments. "Our coaches visit with or call every single participant three times a year to engage them in a conversation," Bjorkquist says. "Even the healthy people. We call them and we talk to them about what they are doing currently and how they can maintain that."
Blue Cross & Blue Shield of Massachusetts has for years included healthy people in worksite wellness programs. But the insurer is working on a new memberwide strategy to address its healthy population overall, says program manager Gigi Fioravanti. The idea is to help all members reach their optimal health. "We need to shift the way we're viewed. We want to partner with our members to give them the best experience they can possibly get and make the system more affordable. Because until we engage them and become partners with them, we're not going to be able to fight the cost battle. The masses need to get involved in this, because they are the ones utilizing the care, and they will benefit if they can remain healthy."
The ultimate test of whether health plans can succeed will come when health plans ask their members why they have health insurance, Edington says. "Today, members would say, 'So that if I get sick, I have a way to get help.' When we ask members why they have health insurance and they say, 'To help me stay healthy,' that will be when we've won."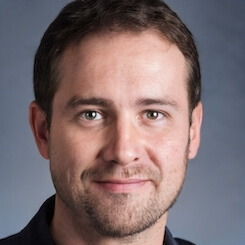 Paul Lendner ist ein praktizierender Experte im Bereich Gesundheit, Medizin und Fitness. Er schreibt bereits seit über 5 Jahren für das Managed Care Mag. Mit seinen Artikeln, die einen einzigartigen Expertenstatus nachweisen, liefert er unseren Lesern nicht nur Mehrwert, sondern auch Hilfestellung bei ihren Problemen.