The pharmaceutical giant contends that soon-to-be-released data will verify its program's effectiveness.
From the start, Pfizer's pitch to Florida's Medicaid program was startlingly bold: In exchange for getting all of its drugs on the state's preferred drug list without offering supplemental cash rebates, the big drug company would create a disease management program that would deliver $56.3 million in proven savings in slightly more than three years.
But even before the drug company could produce figures on its second year, the program has been pronounced dead on its feet. Hit by a state agency report in the spring that questioned Pfizer's first-year results, the Legislature slammed the door on Pfizer and several other pharmaceutical companies — Bristol-Myers Squibb, AstraZeneca, and GlaxoSmithKline — that had followed the pharma giant into value-added DM programs. The governor signed off in May and now Medicaid officials say it's time to close the books.
"That is a done deal," says Connie Barnes, a spokeswoman for the Agency for Health Care Administration, which manages the state's $14 billion Medicaid program. "Value-added cannot be used. We're just waiting for these [second-year] figures to be reconciled."
Adding a nail to the coffin was an earlier report from the Office of Program Policy Analysis and Government Accountability — a public watchdog group that reports directly to the Legislature — that simply said that the state had a lot more to gain by demanding discounts from drug manufacturers than asking for a better way to manage the drugs.
The decision in Florida is likely to have a big effect on how the other 49 states line up for savings of their own. And with a growing confederacy of governors stridently demanding reimportation to tap into Canada's single-payer discount system, their spotlight is likely to be pointed squarely on the acquisition cost. Outcomes among the chronically ill — which is where the pharma industry wants to center the public's attention — may well be relegated to a less significant category.
"Florida's abandonment is more than a straw in the wind," says Alan Sager, an economist who runs the Health Reform Program at Boston University School of Public Health. "It's a signal that, as Medicaid budgets tighten, states will be demanding more meds at lower prices and the challenge to pharma is to recognize that their entire high-price strategy is doomed — something they know anyway."
Most health experts can agree that disease management is a good thing, says Sager. But for states like Florida, where an older population is seeing drug costs gobble up an ever-growing share of their income, sensitivity over the price of drugs trumps DM outcomes.
"Prescription drug spending is doubling in the country every five years," says Sager, "and governors, legislators, and Medicaid program managers have to worry at least as much about spending as about outcome."
No concessions
Pfizer, though, is making no such concession and isn't about to write off its Florida program.
"It was never out of play," insists Pfizer spokesman Jack Cox. The second year report will come out just about any day now (though not by Managed Care's deadline), he adds, and the results will be "pretty impressive." Bottom line, says Cox: Its DM program saves lives and money.
"The results will show a significant improvement in the health of thousands of Medicaid beneficiaries," the company said in a statement after legislators took action, "the demonstrated success of a new, patient-centered approach to health care delivery and medical cost savings exceeding the guaranteed savings. We anticipate that these results will clearly communicate the value of this innovative community partnership between Pfizer and the state."
Pfizer will continue with its DM contract into next year, says Cox. And the company says it looks forward to talks about continuing the program after that.
Scathing report
The disconnect between Medicaid, Florida lawmakers, and Pfizer hinges on a scathing report put out by the Office of Program Policy Analysis and Government Accountability several months ago. In a roundhouse blow to Medicaid DM in general, the OPPAGA said that the Legislature's big hopes for disease management never panned out; big savings weren't being realized, the numbers that were reported were suspect at best, agency oversight was weak, and many of the recipients that were supposed to be in the program weren't. In fact, only about a quarter of the chronically ill patients ever made it into DM. Their penetration of disease categories were:
| | |
| --- | --- |
| Asthma | 19% |
| Diabetes | 29% |
| CHF | 17% |
| Hypertension | 22% |
| HIV/AIDS | 69% |
Based on OPPAGA methodology, DM did pay back $1.46 in savings for every $1 spent. LifeMasters, for example, was credited with saving slightly more than $5 million for its CHF program, comparing the $7.63 million in program costs with $12.66 million in gross savings. Pfizer produced $900,000 in net savings in a program that cost $7.5 million. And in a field where there are no "perfect methodologies," OPPAGA said that Pfizer's calculations for determining gross savings were fundamentally flawed, seriously inflating its earliest returns. Just don't tell that to Pfizer, which fires back that OPPAGA is the one that's guilty of fuzzy math.
"The report is not accurate," counters Cox. "It had several glaring errors in it. They didn't even recognize that Pfizer was paying for the program."
But perhaps even more convincing for state legislators, OPPAGA had already rendered a negative verdict on the kind of value-added program that Pfizer championed. Not only were drug companies avoiding discounts or supplemental cash rebates if they offered value-added programs, the state agency maintained, so were their competitors. Any drug company with a competing product didn't have to discount its price significantly to get a drug on the preferred drug list if Pfizer and the others weren't discounting at all.
OPPAGA looked at a variety of drugs, charting how drug companies cut prices to get a product on the PDL. Eliminate value-added contracts, says OPPAGA, and the state would chalk up more than $64 million a year in additional savings.
And these were hard-dollar estimates, the agency noted, not the questionable cuts tied to DM. Considering that the project had exempted drugs that accounted for 34.8 percent of the $1.3 billion Medicaid spent on its top 50 drugs, the agency maintained, the potential savings were just too big to ignore.
Good experience
Chalk it up to experience, say some DM leaders who still see a big future for DM in Medicaid and Medicare.
"It was different, unique," says Bob Stone, executive vice president of the Nashville-based disease management outfit American Healthways, about the Pfizer project. "It's good that it was tried. There's a wide variety of program solutions, some of which will prove to be effective, some won't," adds Stone, who isn't offering a DM program for Florida Medicaid. "As the industry grows and matures, we'll see certain approaches succeed and others go by the board."
Perhaps, he adds, the program was too narrowly based. And again, he adds, you also have to consider the population. With a high rate of churn in Medicaid, he says, it can be difficult for a DM program to gain the kind of ongoing commitment that's needed to demonstrate significant results.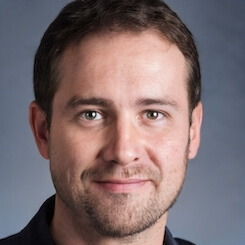 Paul Lendner ist ein praktizierender Experte im Bereich Gesundheit, Medizin und Fitness. Er schreibt bereits seit über 5 Jahren für das Managed Care Mag. Mit seinen Artikeln, die einen einzigartigen Expertenstatus nachweisen, liefert er unseren Lesern nicht nur Mehrwert, sondern auch Hilfestellung bei ihren Problemen.