Nobody doubts that the electronic medical record will promote better medicine, but at what cost? And to whom? Providers fear that they will bear the weight.
For years, advocates of a comprehensive system of electronic medical records (EMRs) have had to settle for the moral high ground in the U.S., cheering on individual initiatives of the best and brightest institutions, confident that their case would achieve eventual victory, often ignored while lamenting the glacial pace of overall progress.
But for two days in July, it was their time to bask under the sun of top-level approval.
The nation's highest political powers — including the president — had just seized on information technology as one of the most important instruments to be used to rein in runaway costs and ratchet up quality. And a new federal electronic health record czar — David Brailer, MD, PhD, a longtime technology proponent who easily recalls times when "no one cared" what he had to say on the subject — was on hand at the national IT summit to pronounce, to a rapt audience, his strategic vision of bringing about universal access to digital records.
Technically, Brailer is national coordinator for health information technology. In his scenario, the government's multibillion-dollar health care bureaucracies would collectively put their shoulders and buying power behind the wheel of standardization — the word interoperability is preferred — and group incentives, luring providers of all stripes toward a digital "tipping point" where any holdouts would be virtually forced into the electronic age if they wanted to continue to practice. And in this vision, health plans will be both encouraged and required to support the policy juggernaut.
Medical machine
On hand at the conference were some of the most forward-thinking technology experts in health care, there to talk about their own efforts to encourage the electronic exchange of health information. Among them were health plan executives who say that EMRs will create a much more efficient medical machine. "The amount of interest is just astonishingly high," Brailer told Managed Care, "and sometimes these things take on a life of their own."
For the health policy experts who have demanded exactly this course, the sudden and surprisingly potent political momentum behind electronic records is a cause for celebration.
False alarms, dashed hopes
"We've already seen a tremendous impact," says Molly Coye, MD, CEO and founder of the Health Technology Center. "A significant number of influential leaders now believe this change is really going to happen after many false alarms and disappointed hopes."
But not everyone is so bullish when it comes to making the huge leap from political talking point to the immensely costly reality of wiring the traditional paper health care system.
Quite a few consultants and market analysts aren't ready to join the victory march. They say these initial moves add up to little more than a light financial tonic for a system that needs a hard jolt of revised compensation systems to bring it into the digital age. Some of the largest private insurers, essential to achieving general adoption, haven't been drawn in. And there is a fundamental disconnect between the way many of the champions of EMRs calculate industrywide savings and how providers do the math on the dollars that can be gained — or lost — by a technological makeover. The sum cost of these systems still adds up to more than the net savings they can reliably produce within years of adoption. And without a dependable ROI on the horizon, there can be no widespread enthusiasm about EMRs.
"I want to applaud the federal government in wanting to put a focus on health care IT," says Barry Hieb, MD, a research director for the influential market research firm Gartner. "It's long overdue. But clearly the stuff put out to date is pretty early and not terribly convincing in terms of affecting significant change. If it's going to have an impact, it's got to get into the private sector. And really, they haven't outlined a strategy that does that."
Just compare our efforts, critics say, to the U.K., where the government's adoption of a similar goal of universal electronic records is being driven by a single-payer system funded with more than $10 billion in government contracts and enforced by mandated standards that will allow all providers to tap into a central repository of digital records (see "U.K. Gets Serious …" on page 19). Many say that the U.S. is pursuing a bottom-up approach that guarantees years more of conflicting systems — which maintain islands of digital information that are inaccessible to every other system — and prohibitively high failure rates for physicians who bail out of expensive systems when they don't work, who lose interest, or who just fail to maintain them.
In the U.S., says Hieb, the government would need to commit tens of billions to accomplish what it wants, and there has been no real sign, he adds, that political leaders are willing to provide anything even remotely close to that sum.
Says Hieb: "Are they going to really do something, or just tinker and fiddle around?"
For now, Brailer's answer to that question rests heavily on either persuading payers to start providing incentives for fresh converts or mandating participation as a contractual condition. The broad strokes of his plan include:
Gaining agreements by federal agencies to give incentives to the providers they work with to adopt health information technology. The Federal Employees Health Benefits Plan, the Veterans Administration, and the Department of Defense have all signed on. The FEHBP, says Brailer, is preparing to require private health plans that want to compete for the business of covering federal employees and their families to start pushing their providers towards electronic records.
Brailer is encouraging private industry to develop a kind of Good Housekeeping seal of approval or certification process to direct the industry to the most effective interoperable IT products on the market — thereby reducing the still considerable risk of failure, which he estimates at 30 percent to 50 percent.
Federal grants are being designed to pay for adoption by providers in rural and underserved areas. And one big issue is yet to be decided: The initiative is pressing toward a system that may include a new Medicare payment structure designed to promote adoption.
Big cost. Bigger return?
Once the system has achieved a critical mass of converts, says Brailer, $100 billion in savings await as "low hanging fruit." But he concedes that harvesting the other $200 billion in reduced costs that tech advocates like former House Speaker Newt Gingrich have totaled up will take a considerable amount of additional work.
Such gains would result from the kind of medical efficiencies that health plans have long dreamed of.
Blackford Middleton, the widely respected chief of the Center for Information Technology Leadership, calculated that the country would reap savings of $44 billion a year from widespread use of CPOE (computerized physician order entry) systems, a figure that rests on eliminating some 2 million adverse drug events and the massive amount of care — including medications, radiology, and lab work — required to address the consequences.
But there's a fiscal chasm between the way Middleton calculates a return for the country and the way, say, a single hospital looks at the hard cash needed to fund any tech transition. For the hospital, IT is still a mammoth investment that may never pay off.
"Let's say a hospital spends $20 million to $50 million for a health care automation system," says Hieb. "Right now, that's a significant financial risk. Are they going to see a cold, bottom-line ROI in three to five years? Probably not."
Case in point: Kaiser Permanente. Kaiser is funneling more than $3 billion into an electronic health record initiative. Louise Liang, MD, who is running the national electronic health project for Kaiser, says that Kaiser's experience in Colorado was that primary and specialty visits decreased, largely because the doctors have enough information in an electronic record to make a better decision on whether a specialist is needed or whether the patient even needs to see a physician in the first place. There were also obvious decreases related to the maintenance of paper records.
But it's no easy task building those returns up to a reliable ROI.
"Our original business case identified a breakeven in nine or ten years" for the national program. But for now, it's just not easy trying to extract specific dollars that can be saved by introducing electronic health records. "There's very little in the literature about what the business case is."
And it's also hard to calculate society's savings based on one institution's technological leap forward.
One of the reasons is that the early movers are making big investments as their peers hang back. And without a general adoption of electronic records — where physicians, hospitals, MCOs and agencies can speak the same digital language, comparing notes and promoting best practices — you can't ignite the kind of major economies expected from lowering key stats, like the number of unneeded medical tests. Each institution is left calculating individual expenses and individual returns.
Even within an integrated system like Kaiser's– an MCO matching its members with its own big lineup of providers — technology leaders faced some huge obstacles, including how to standardize their own internal sets of medical records. Each of Kaiser's eight regions had adopted its own set of systems, all of which had to be reviewed, standardized, and then adapted to make sure that the five regions could still reflect the unique situations they had, such as which specialties or drugs were available. Take that same standardization issue and apply it anywhere else in health care, and you see conflicts at almost every turn.
For some, it's a hurdle that still looks too high for the technology to leap.
Talk to hospitals about integration of systems, says John Quinn, chief technology officer of the Capgemini Health Consulting Group, and "they roll their eyes and tell us, 'We'd just be happy to get two nursing stations to do the same thing, let alone two hospitals we have purchased.'"
Better outcomes guaranteed
For many of the big provider groups that are acquiring systems, though, the investment is worth the gain in quality alone, because whether the subject is CPOE or EMRs, a stack of authoritative reports shows clear statistical data substantiating the link between digital records and better outcomes.
"It's not clear that EMRs are going to save money in the long run or will do so in a way that will show up easily," Quinn says. "There are other forms of returns. It may allow you to practice medicine better, manage quality, create an ability to do clinical research, improve processes to deliver care. That's a real return."
And that's still the primary argument that is driving tech adoption today.
"I think that there's no doubt that some of the enhancements of quality of care are things that no one can put a price on," Liang says. "To be able to treat diabetics more effectively and prevent amputations and other serious complications," she says, are clear cases where EMRs combine better outcomes and lower costs.
"Will savings ever catch up to cost?" Quinn asks. "Who knows at this point? It's not obvious that it will. But you have to ask yourself, how much value do you want to put on people's lives?"
It wouldn't matter, if there were an unlimited supply of money, but there isn't.
Added quality is a real benefit, notes Hieb, "but it isn't enough for a board of directors of a health care institution to say, OK, we're going to spend 30 million dollars."
Nor does government leadership on EMRs necessarily encourage confidence in the providers who are still holding back. Just weeks ago, the Veterans Administration, which has been steadily pushing electronic records in its VA hospitals for decades, pulled the plug on an experimental computer system in Florida that VA physicians said was a flat-out catastrophe. The integrated planning and logistics system failed to maintain needed stocks; it got so bad that at one point, some docs reported they had to take their own rubber gloves to surgery.
The cost to taxpayers: $265 million.
Another big hang-up on the road to electronic records has been a fundamental disconnect between the groups that pay for technology and the companies that benefit from it — the standard "perverse incentives" that reward providers for inefficiency. The more efficient they become, the less they bill. So when Middleton forecasts tens of billions in rewards for CPOE systems, doctors, hospitals, and specialists can calculate lost revenue from those no-longer-needed lab tests, procedures and higher efficiency rates. And yet these are the groups that are still expected to foot most of the upfront costs.
Interoperability issues
The U.S. wants to create a scenario where most physicians and other providers will view the new system partly as an attempt to "reduce visits and reduce income," says Liang. "That's not an attractive equation." And even if it were, she adds, the health care system still faces significant differences between the data collected by insurance companies and the various providers. "The national approach needs to go a lot further than simply the financial barriers. We have core interoperability issues that make it difficult for me to understand how that will work outside of an integrated system like ours."
"If you do ROI purely on each provider's own financial interest, you might not get a positive return. But if you look system-wide, there is an opportunity for significant savings. The goal is to find ways so that the parties that realize the benefit will subsidize gaps in ROI," says Mike Kappel, senior vice president for strategic planning at McKesson.
And that is why, Brailer counters, the government initiative is absolutely critical to the eventual victory of the interoperable medical record. "Once we cross the point where a majority has it," he says, "they can take the excess costs and inefficiencies out of it. That's why there's a role for government. Government can act as promoter, educator, convener, and financier with regard to Medicare."
There is a long lineup of experts in the field who also feel that the skeptics are discounting the fundamentally innovative culture we have in the U.S.
Electronic records have already rewritten the productivity rules and customer service options in banking — and done it safely and securely. And health plans have begun to identify a range of ways they can help propel adoption.
The three major insurers that dominate the Massachusetts market — Blue Cross Blue Shield of Massachusetts,Tufts, and Harvard Pilgrim — have been structuring payments to gain more adoption of electronic health records, says Thomas Lee, MD, network president of Partners HealthCare System, another integrated group of hospitals and physicians. And they all use the same basic approach: reserving 10 percent to 15 percent of a doctor's fee-for-service payments as reward for achieving specific quality goals — including the adoption of new systems.
Lee is quick to say that these three Massachusetts plans have an advantage over many other regions: The plans are all not-for-profits with clearly devised quality initiatives, and some of the academic centers in Boston are already far ahead of the curve in terms of buying up the latest technology.
Outside of that elite, though, providers haven't been so quick to get on the tech bandwagon. Some 19 percent of primary care doctors practicing in communities and 5 percent of specialists in those areas have paid the price — which usually varies between $6,000 and $12,000 per physician per year for five years. That's a significant amount of money, he adds, especially if you consider that these doctors are small-business owners, many of them trying to juggle higher practice costs without losing personal income at the same time that they're being asked to invest in technology.
Collaborative leadership
More help is needed.
"It's terrific that the insurance companies are beginning to value electronic records," says Lee, "but it won't be sufficient to get the broad adoption we need. We need CMS to provide other incentives."
And it's more than just a payment arrangement. You need good criteria to define electronic health records and some understanding of how to use it. To have the computer and hardware and software and let it sit unused is not a great idea.
"I don't believe the plans can make this happen in and of themselves," says Carl Ascenzo, the chief information officer of Blue Cross Blue Shield of Massachusetts. "It really requires a collaborative leadership of the health plans, the government and the health care providers. That's what we believe and to date that's what seems to be getting us off the dime in Massachusetts."
Ascenzo is involved in just such an industry collaboration that is working to get three communities wired up with the latest in medical technology. And they hope to use the pilots to define the elements of success, as well as to determine not only the cost but the returns that can be found in better quality.
But it won't be quick and it won't be easy, he adds, estimating that seven to ten years may be needed before the pilot leads to widespread use of new technology throughout the state.
In the end, offers Lee, incentives from plans and government agencies won't be the real driving force behind the information technology evolution. Patients will expect it, and doctors who refuse to move with the times will increasingly look like dinosaurs.
"Incentives will help speed it along," Lee says, "but at the end of 10 years, doctors will do it because they don't want to look stupid in front of their patients."
In California, a number of health plans have been taking the lead in boosting incentives for technology.
And Brailer says for-profits like Anthem Blue Cross and Blue Shield and WellPoint Health Network are joining the movement. Others are showing signs of tilting toward incentives of their own.
"It's more the exception than the rule right now," says Janet Marchibroda, chief executive of the eHealth Initiative. "But we've had tons of calls from health plans in the last 30 to 40 days. What's happening? What does this mean for us?"
Transforming those exploratory questions into new incentives has a lot to do with whether the country's massive Medicare bureaucracy puts its money where the political leadership's mouth is.
One of the keys to a unified government approach to electronic health records will come when Medicare defines how it will encourage adoption through payments, says Coye. The $250 billion federal program's payment system is often closely mirrored by private health plans, many of which have yet to identify any kind of strategy to encourage the EMR.
"At the point CMS changes its reimbursements, they are likely to follow," says Coye. And Hieb agrees.
"The more the government starts to put policy in place that favors health information technology, with increased reimbursements for automated systems — that will have a significant impact," says Hieb.
But any changes in Medicare payments are likely to take place against a backdrop of massive government deficits and a government leadership loath to commit extra funds for new projects, says Peter Kongstvedt, MD, a payer strategy and policy expert, and a vice president, at Capgemini. That means that any gains to be had may well be matched against cuts in payments to any provider who fails to toe the new electronic health line. "To be budget-neutral," notes Kongstvedt, "you have to take away before you give away."
McKesson's Kappel, though, isn't sure that the rate of infotech adoption will be influenced entirely by government actions. As attention to cost and quality in health care grows, the demands for better technology will grow increasingly louder.
"There's tremendous attention being brought to this," he says, "an incredible amount of public awareness that's growing. When you see that much attention, people will take a fresh look at ways to make sure records are captured electronically."
U.K. gets serious about its own 10-year digital prescription for health care
Badgered by a seemingly unending stream of complaints over the frequent delays associated with getting medical treatment in the U.K., government officials there have uncorked a 10-year digital industry plan of their own. And its stark contrasts with the way U.S.'s electronic health record Czar, David Brailer, has begun to encourage a groundswell of adoption in the U.S. through incentives offer some insights into the complexity of the challenge the industry faces on this side of the Atlantic.
Unlike the United States, the U.K. plan starts with a mandate for a standardized electronic health record and funds adoption with close to $10 billion in new contracts that have been awarded to a slate of high-tech providers. And through their Web site — www.npfit.nhs.uk (link is external) — organizers are doing everything from exhorting nurses to chip in with suggestions for how the system should be designed to scheduling road shows that will explain how it will work.
It's a simple plan with a complex goal. British policy experts divided the country's 50 million citizens into five regions and awarded contracts to local service providers in each. Accenture won the contract for two of the regions, BT Group gained the London area, and Fujitsu and CSC took the final two zones.
"Each of those LSPs is tasked with the total updating of electronic patient records for their region with the same remit," says Barry Murphy, a spokesman for BT. And tying it all together is a "data spine" that is being designed to carry the immense amount of collective data generated by lab reports, prescriptions, doctor's appointments, and on and on.
Where existing clinical systems are already in place, the National Programme for IT is charged with adapting them to the new one being rolled out. General practitioners will have two systems to pick from. And in one way or another, it's all being paid for by the British taxpayer — who is supposed to benefit from faster appointments and better diagnoses.
Whether it works or not won't be known for some years, but tech experts here in the United States are clearly envious of some advantages the British have in pushing adoption. The U K "is now making tools available that don't exist in this country," says McKesson's Mike Kappel. "There's universal ID [for patients], well defined standards for what physician offices can do to look up information on patients, and an indexing system for anyone who wants access."
The U K 's new system started off making two assumptions that the U.S. program has written off from the beginning, says John Quinn of Capgemini: A national database will hold all medical records and a national identifier will ease access. Privacy groups here have vehemently resisted those elements.
Even so, it's no easy task linking 30,000 physicians and 270 hospitals with the population. And even Murphy, who says that the benefits will start to flow long before the decade is up, admits that "all involved with the program realize they have entered a marathon with a long way to travel." — John Carroll
Meetings
Medical Devices Summit

(link is external)

Boston, MA
February 19–20, 2015
3rd Annual Summit to Improve Adherence and Enhance Patient Engagement

(link is external)

Philadelphia, PA
March 9–10, 2015
Value-Added Solutions for Enhanced Customer Experience

(link is external)

Philadelphia, PA
March 9, 2015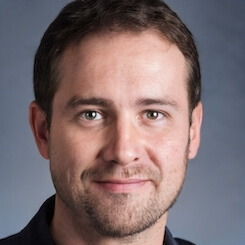 Paul Lendner ist ein praktizierender Experte im Bereich Gesundheit, Medizin und Fitness. Er schreibt bereits seit über 5 Jahren für das Managed Care Mag. Mit seinen Artikeln, die einen einzigartigen Expertenstatus nachweisen, liefert er unseren Lesern nicht nur Mehrwert, sondern auch Hilfestellung bei ihren Problemen.