Brent James's research has led to a new and powerful vision of paying for performance that binds physicians, plans and hospitals together.
Brent James's ideas about health care quality improvement are ahead of their time, even prescient. Many health care leaders agree that his work as executive director of the Intermountain Health Care Institute for Health Care Delivery Research in Salt Lake City often reflects the way health care should be delivered. "They often seem to be doing things before other people do them," says Carolyn Clancy, MD, director of the Agency for Healthcare Research and Quality in Rockville, MD, about Intermountain Health Care, the parent company that is composed of a delivery network, a health plan, and the institute. "They commonly take the lead."
Right now James is taking the lead in an area of great interest to employers, health plans, and physicians: quality incentive programs, often known these days as pay-for-performance programs or P4P. He and colleagues at Intermountain are developing a P4P model that is no doubt ahead of its time, if for no other reason than it relies very heavily on data collection and an information technology that is just now emerging.
Virtually all P4P models now used by health plans and employers reward health care providers, at the group and sometimes at the physician level, if they comply with certain standards or implement certain procedures. They are paid for making sure that their diabetes patients get blood tests, or for proving that treatment guidelines are being implemented, or for spending money on improved technology. They get cash if they comply with whatever the payer thinks is important.
But James's idea aligns incentives in a more basic way, using the money saved by doing good. His model moves P4P from its current paradigm as a compliance model to a process model. James calls this idea "shared risk," but it can be understood as shared savings. Simply put, the savings that accrue from the implementation of quality improvement processes are split three ways, more or less equally. Shares go to the physicians who implement the processes, the health care services organization that employs the physicians (a hospital, for example), and the health plan that covers the affected patients. At Intermountain Health Care Services, the delivery network that is part of IHC, savings in overall costs from just a few dozen quality improvements have run into the tens of millions of dollars.
50 percent reduction in pneumonia costs
At Intermountain Health Care, the use of practice guidelines and protocols has reduced mortality rates, saved considerable amounts of money, shortened lengths of stay, and reduced medical complications.

Community-acquired pneumonia

Both inpatient and outpatient care
1994
without guideline
1995
with guideline
Percent patients admitted
39%
29%
Average length of stay
6.4 days
4.3 days
Time to antibiotic
2.1 hours
1.5 hours
Average cost per case
$2,752
$1,424
Inpatient care only
Without protocol
With protocol
Percent change
P
"Outlier" (complication)
DRG at discharge
15.3%
11.6%
↓24.7
<0.001
In-hospital mortality
7.2%
5.3%
↓26.3
0.015
Relative resource units
(RRUs) per case
55.9
49.0
↓12.3
<0.001
Cost per case
$5,211
$4,729
↓9.3
0.002
SOURCE: INTERMOUNTAIN HEALTH CARE
Emotional connections
"All P4P programs are actually savings sharing, that is, the amount of the payment is a proportion of expected future savings from implementation of the desired action," says Jonathan Lord, MD, chief innovation officer for Humana and a former chief operating officer of the American Hospital Association. "Brent's innovation is making this explicit, creating some emotional connections between the payer and the payee, making them feel aligned and in the same boat, which seems to me to be a good thing."
It's a complex and compelling paradigm. "Brent's vision of how something like incentives should work is based on hard numbers. His ideas are complex and not always very easy for mere mortals to grasp," says Donald Berwick, MD, president and CEO of the Institute for Healthcare Improvement in Boston, Mass., and a pediatrician at Boston Children's Hospital. "But that doesn't mean it isn't practical, if the technology's there."
Berwick has worked with James on initiatives related to quality for several years. For example, both men are members of the AHRQ's National Advisory Council for Healthcare Research and Quality and the Institute of Medicine's Committee on Quality of Health Care in America, two of the most influential advisory councils in the country. The AHRQ council is instrumental in the promulgation of evidence-based guidelines and the IOM committee oversees the production of seminal publications related to health care quality, reports that receive considerable attention, such as the 2001 publication Crossing the Quality Chasm: A New Health System for the 21st Century.
James came to IHC in 1986 from the Harvard School of Public Health, where he was assistant professor of biomedical computing in the Department of Biostatistics and a biostatistician with the Eastern Cooperative Oncology Group in Boston, one of the largest clinical cancer research organizations in the United States. In addition to being executive director of IHC's research organization, he is also vice president for medical research.
He's also a teacher, serving as adjunct professor in the University of Utah School of Medicine's Department of Family and Preventive Medicine. He holds a visiting lectureship in the Department of Health Policy and Management at the Harvard School of Public Health.
Conventional wisdom
The conjunction of training in medicine and statistics has led James to place a firm faith in the use of data to improve the art of medicine. In his shared-risk incentive model, he goes a step further: He not only uses data to prove that processes work, but also to establish the incentives that will encourage doctors to implement those processes. "It is complex," says James. "It's hard to figure out how all costs fit together. The first thing is to step back and look at an entire system of care, using data systems. Then what becomes clear is that if you improve things, you reduce the cost of care."
The use of guidelines and protocols developed by professional organizations can save considerable amounts of money in lengths of stay and reduced incidences of medical complications, as well as reducing mortality rates. At Intermountain, physicians in the Pulmonary and Medical Informatics Division of the system's LDS Hospital have implemented guidelines for the management of community-acquired pneumonia that reduced the average cost per case by nearly 50 percent.
The idea that high-quality care reduces costs is becoming conventional wisdom, according to AHRQ's Clancy. "I think we've all gotten to the point, including doctors, that if we improve the quality of what we're doing, make proper use of the available evidence of what works, we can help keep costs down," she says. "I don't think many doctors need to be convinced that measuring outcomes is a good thing, not anymore."
James and others, including Berwick, point out that the "business case for quality" has only been made convincingly in the last several years. Before that, the idea that quality and cost could even be discussed together was suspect. "The assumption, until the late 1980s, was that higher quality of care costs more money," says James. "It was considered medically unethical to talk about quality and cost at the same time. Among physicians, it's been a tooth-and-nail fight."
The essence of the case for the implementation of quality improvement initiatives by a health plan is that they save money. On the other hand, the rationale for health care providers is that quality improvements — beginning with the practice of evidence-based medicine — save lives.
What P4P programs aim to do is join those two ideas. But which is the horse and which is the cart?
Don't ignore the physician
Some experts say that the way current programs are structured — the compliance model described above — fails to take into account the indispensable importance of the physician-patient relationship. "The most significant reason that quality health care has lagged in America is the failure of systems to acknowledge the critical and unique role physicians play in making quality initiatives real," says Alice Gosfield, a health care lawyer in Philadelphia and a former chairman of the board of directors of the National Committee for Quality Assurance in Washington, D.C. She discusses the problem in an article titled "The Doctor-Patient Relationship as the Business Case for Quality: Doing Well by Doing Right" that was published in the Spring 2004 issue of the Journal of Health Law.
"Current discussions about pay for performance miss some essential points, particularly whether the efforts necessary to earn the additional money are sufficiently rewarded by the amount of payment received," says Gosfield, adding that most approaches to quality improvement occur in a regulatory and punitive environment.
James's shared-risk model places the physician-patient relationship at its core through a simple principle: If it works, do it. That often means doing more, not less. "That is what is politically hazardous about his idea," says James Reinertsen, MD, a colleague of Gosfield, a professor of medicine at Harvard Medical School, and a senior fellow at Berwick's IHI. "It encourages what health plans will see as an overuse of services."
But a close examination of James's principles reveals an interesting paradox. More services are indeed called for in order to improve the quality of care, but the outcomes consequent to implementation improve the bottom line. Here, simplified, is how it works:
Currently, eight medical conditions are addressed in primary care settings in James's model: diabetes, asthma, depression, congestive heart failure, chronic anticoagulation, lower respiratory infection, pediatric otitis media, and medical management of low back pain. In each of those areas, evidence-based medicine is used to set practice norms. Outcomes are measured and compared to previous practices. Costs are also measured, relative to improved outcomes such as reduced hospitalizations and complications.
IHC has implemented dozens of specific protocols for a wide range of medical conditions, including several that encompass several treatment categories in addition to the basic eight. Most of the processes cost money to implement. For example, IHC purchased software named Antibiotic Assistant from a Salt Lake City company named TheraDoc that advises physicians about what antibiotics to use under a specific set of circumstances. Within the first couple of years of its implementation, data demonstrate it saved IHC $1.2 million in avoided medication errors and reduced infections.
Information flow
Within that example lie the two basic, indispensable elements inherent in James's work: reliable data and improved processes. For a physician to stop and take the time to use Antibiotics Assistant, he or she must be convinced of its value. That requires data. Lots of it. Ideally, the data communicate to physicians what the cost savings associated with a process change have been. Also ideally, some of that money comes back to the physician.
But the key is that data and analyses are communicated to physicians, perhaps through guidelines or management tools. For example, IHC uses three charts to measure performance: comparative performance reports, comparing each physician with appropriate peers; a diabetes worksheet that the computer system automatically generates whenever a diabetic patient goes to a clinic, regardless of the reason for the visit; and an action list that applies the protocol to all patients on a physician's registry and lists any patient who is off protocol along with an indicator of the reason.
These measures work and they verifiably reduce costs. James has taken the time and used the resources available to him to establish that. The next, very big, step is to share the joy.
"Brent's model is certainly viable conceptually," says Robert E. Nesse, M.D., president and chief executive officer of Franciscan Skemp Healthcare in La Crosse, Wis., part of the Mayo Health System. He has known and worked with James for years on quality-related projects and is involved in implementing several process improvement initiatives at the hospitals in his system, similar to those happening at IHC. "But whether a savings-sharing model can be implemented anywhere outside a large interdisciplinary group like IHC is open to question."
Work in progress
Actually, it's not being fully implemented even at IHC, according to Stephen Barlow, MD, medical director of IHC Health Plan. What IHC has done so far is to create an incentive pool from savings generated by the use of generic drugs in the IHC formulary, and split that among IHC primary care physicians who meet certain standards, measured by tools like the diabetes standards mentioned above. "This is as far as we've come, so far at least," says Barlow.
Peter Kongstvedt, MD, a vice president of Capgemini and a leading analyst of managed care practices, says that in addition to issues related to health plan buy-in, there is the question of whether employers would be willing to underwrite an incentive plan that calls for giving money that comes from savings back to doctors. "Employers are going to ask what's in it for them," says Kongstvedt.
That echoes Reinertsen's concerns about the political viability of what payers will see as bonuses for overuse of services. After all, James's model isn't a withhold pool. It's an allocation of realized savings, not the allocation of funds withheld to encourage compliance with standards like reduced referrals.
Also, in addition to whether the technology exists to measure the outcomes and resulting savings of clinical process changes and whether payers will be willing to share accrued savings, there's the issue of deciding what works to begin with.
"His model is a viable alternative, provided that safeguards are implemented to ensure that patient outcomes are not unduly compromised by clinical-process-related changes. By that, I mean that either outcomes are not compromised at all, or that the clinical value lost is small in relation to the savings," says Milton C. Weinstein, PhD, Henry J. Kaiser professor of health policy and management at the Harvard School of Public Health.
For example, if processes were changed in a way that discouraged patients over age 50 from obtaining endoscopic screening for colorectal cancer, that would save money, but it would unduly compromise outcomes, says Weinstein. Moreover, colorectal screening is cost-effective in the long run.
On the other hand, if processes were changed in a way that encouraged women who have no history of abnormal Pap smears to be screened every three years instead of annually, that would also save money, but in that case the savings would be justified because annual Pap smears are not cost-effective relative to less frequent screening, he says.
The response to reservations on the part of payers and the choice of cost-effective processes lies in data collection. "It's inevitable," says James. "The technology is constantly improving." A November 2004 market survey by Input, a Reston, Va., company that studies government spending patterns, found that state and local governments plan to spend $9 billion on health-related technology in 2009, up from $6 billion next year. The increase will primarily be driven through Medicaid allocations, said the survey. And that's in addition to current federal IT initiatives.
As for the political will, here's something to think about: IHC implements many of the processes that James has shown to lower overall costs, and is widely admired. For the fourth time in the last five years, IHC was ranked as the nation's top integrated health system in a study of 568 health systems by Verispan, a health information company. The annual list, now in its seventh year, rates local and regional health care systems on factors such as hospital utilization, services and access, technology, and financial stability.
For several years IHC has been the key player in the Utah market.
"If we encourage physicians to do what's best for their patients by making them part of the process, by rewarding them through the savings they generate, they will perform," says James. "And then, as costs drop and outcomes improve, those medical groups and health plans that demonstrate success will prosper. At that point, it will be change or die. Just imagine a health care market that works competitively on the basis of quality. We have the tools now to build such a system."
Dartmouth researchers publish new practice variation data
The single most important element in improving health care treatment processes is to understand the causes of practice variation, according to many experts.
For several decades, John E. Wennberg, MD, an epidemiologist, and colleagues at the Center for the Evaluative Clinical Sciences (CECS) at Dartmouth Medical School in Hanover, N.H., have been studying variation, and their conclusions are encouraging the implementation of evidence-based medical standards at leading health care organizations.
"Understanding and reducing variation is critical to improving processes," says Brent James, MD, executive director of the Intermountain Health Care Institute for Health Care Delivery Research in Salt Lake City. "John Wennberg's work forms the basis of what we know about variation patterns." Using improved clinical processes to reduce practice variation is key to a physician incentive system that James is developing that shares with health plans, physicians and medical groups the savings that result from improved care.
Wennberg says that the work of James and others points to a growing acceptance of the idea that reduction in variation can improve the quality of care. Wennberg, James, and Robert E. Nesse, MD, president of Mayo Health System's Franciscan Skemp Healthcare in La Crosse, Wis., are designing a proposal for a demonstration project for the Centers for Medicare & Medicaid Services that will examine how readily the implementation of evidence-based clinical guidelines can be achieved across geographical regions. "The next step will be to see if the uniform application of the guidelines reduces costs," says Nesse.
That kind of project reflects the work that Wennberg has been doing for 30 years. He is the principal investigator and series editor of the Dartmouth Atlas, published by CECS and funded by the Robert Wood Johnson Foundation. The atlas has documented significant geographic variations in medical practice since the early 1970s. It uses very large health care claims databases that include Medicare and Blue Cross organization claims and other information. Its purpose is to describe national, regional, and small area variations in medical practice in 306 hospital referral regions (HRR) by comparing utilization rates for several diseases and acute medical conditions, such as coronary artery bypass graft surgery and hip fractures. It also examines the regional practice rates of many HEDIS standards, such as blood tests and eye exams for diabetics.
Wide variations in the quality of hospital care and outcomes for Medicare recipients with the same chronic conditions exist throughout the country, according to a recent series of studies by Wennberg and his colleagues at Dartmouth. The studies are featured in a series of articles in the Oct. 7 Web edition of the journal Health Affairs.
As a result of their research, Wennberg and his colleagues call for the development of policies by agencies such as the Centers for Medicare & Medicaid Services, the Agency for Healthcare Research & Quality in Rockville, Md., and the National Committee for Quality Assurance in Washington, D.C., that encourage patient involvement in treatment decision-making. "The persistent widespread variation in rates of procedures will continue until there is a concerted effort to attend to the quality of individual decisions. We recommend that improvement in the quality of patient decision making be given highest priority on the pay-for-performance agenda of private and public payers," say the authors.
Wennberg encourages health plans and providers to make use of NCQA's HEDIS measures to inform physician and patient decision-making. On one hand, such basic measures as blood tests and eye exams for diabetes patients and the treatment of heart attack victims with aspirin and beta blockers will result in a decrease in mortality and morbidity rates, he says.
In one article, titled "Use of Medicare Claims Data To Monitor Provider-Specific Performance Among Patients With Severe Chronic Illness," an analysis of Medicare claims at 77 hospitals found that the frequency of physician visits, the number of diagnostic tests, and the rate of hospital and intensive care unit stays varied widely. In what Wennberg says is the most significant finding of their study, they found that a higher intensity of care and larger degree of spending don't mean better quality or longer survival times.
The authors looked at variations in care for more than 90,616 patients, ages 65 and older, who suffered from solid tumor cancers, congestive heart failure, and chronic obstructive pulmonary disease, comparing the illness-adjusted frequency of physician visits, hospitalizations, and ICU stays. What they found reinforces the conclusions he reached in previous research on practice variation, he says. "Variation remains one of the greatest problems facing health care, both in quality of care and cost," says Wennberg.
The inference to be made from such data is that health plans and provider organizations might reduce variation by informing patients about their options, using evidence-base medicine as a guide. "Unwarranted variation cannot be explained on the basis of illness or the preferences of patients," says Wennberg. "Such variations result from influences that the supply side exercises on the patterns of practice."
"We found that no matter how preeminent the hospital, care varies widely. What was particularly interesting is that we found that quality is inversely correlated with the intensity of care. The better hospitals are using fewer resources and providing fewer hospitalizations and physician visits," says Wennberg.
The Dartmouth researchers identified hospitals where Medicare enrollees are receiving highly intensive care for common medical conditions, raising questions about usual methods of identifying so-called best hospitals, for example, an annual report by U.S. News and World Report. They used the 2001 U.S. News report to study the seven hospitals that ranked highest in geriatric care.
"Our performance measures provide a very different perspective than that provided by U.S. News and World Report's measures," say the authors. "In addition to documenting marked variation across hospitals, our performance measures make transparent the relationship between management decisions that determine the size of the professional workforce and the numbers of hospital beds and other resources, on the one hand, and the costs and use of care, on the other."
Another study, titled "Variations in the Longitudinal Efficiency of Academic Medical Centers," looked at patients who received their initial hospitalization for one of three reasons — heart attack, colorectal cancer, and hip fracture — in one of 299 hospitals that belong to the Council of Teaching Hospitals, a policy development organization that is affiliated with the Association of American Medical Colleges in Washington, D.C.
The study examined patterns of practice, quality of care, and health outcomes, and found that the overall intensity of medical services delivered to patients with serious chronic illnesses varied by up to 60 percent. They examined lengths of stay, procedures performed, and physician visits and found that patients in the highest-intensity hospitals spend more time in the hospital and ICU, have more frequent physician visits in the inpatient setting, have more specialists involved in their care, and receive more imaging services, diagnostic testing, and minor procedures.
There was no association between higher intensity of care and long-term mortality rates. For example, for hip fracture patients there were no significant differences in death rates across groups. In fact, among heart attack and colorectal cancer patients, there was a "small but statistically significant increase in the risk of death as intensity increased." The most disturbing element of the Dartmouth research was "evidence that a very high intensity of care for people with certain terminal medical conditions might hasten death," says Wennberg.
Some of the solutions Wennberg and his colleagues propose to help health plans and providers reduce variation have long been considered effective, such as the use of evidence-based medicine to set standards of care. Others are more innovative and just recently considered good medicine, such as an emphasis on patient involvement. And some are difficult to achieve, such as controlling capacity.
"Medical practice is remarkably resistant to change," says Wennberg, "but a careful examination of data related to treatment patterns can result in improved processes, and that leads to a healthier population."
The Oct. 7 web edition of Health Affairs is available at http://www.healthaffairs.org and more information about the Dartmouth Atlas is available at http://www.dartmouthatlas.org.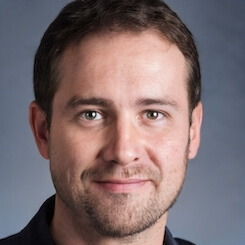 Paul Lendner ist ein praktizierender Experte im Bereich Gesundheit, Medizin und Fitness. Er schreibt bereits seit über 5 Jahren für das Managed Care Mag. Mit seinen Artikeln, die einen einzigartigen Expertenstatus nachweisen, liefert er unseren Lesern nicht nur Mehrwert, sondern auch Hilfestellung bei ihren Problemen.